Pipedrive helps SMBs and enterprise organizations increase efficiencies and productivity in their sales processes with automation and AI by reducing the number of repetitive tasks and suggesting AI driven sales activities. We had an engaging conversation with Tara Bryant, Senior VP of Sales at Pipedrive, on how this sales rep centered CRM is helping organizations, including themselves, close more deals faster.
Tara Bryant, Senior VP of Sales, Pipedrive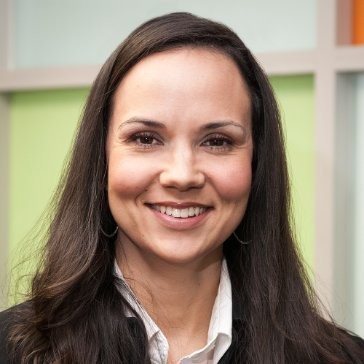 Tara Bryant is the Senior VP of sales at Pipedrive. She leads her sales organization in helping companies, from SMBs to enterprise organizations, become more efficient so they can close deals faster by convincing them to use Pipedrive. She joined the company about a year ago and really loves the company's focus on how to make the companies they serve more profitable. She has been in the industry for over 25 years and has used a lot of CRMs. Of all the tools she has used, Pipedrive is her favorite.
How Pipedrive Got Started
Fit Small Business (FSB): How did Pipedrive begin?
Tara Bryant: Pipedrive got started about nine years ago by two founders who were seasoned sales managers. They observed that the landscape for the CRM industry was designed for management and not for the sales rep. The founders wanted to create a tool that was sales rep centric or beneficial for the rep. They designed the CRM around activity-based selling that the tool would drive results and help salespeople sell.
What Makes Pipedrive Unique
FSB: What would you say is Pipedrive's unique value proposition?
Bryant: Most CRMs were built from sales management's perspective and as a result, many companies struggled with getting their sales teams to use the CRM consistently. Pipedrive was one of the first CRMs developed completely from the salesperson's point of view. Salespeople will get more qualified leads into the pipeline more quickly to close more deals more quickly.
How Pipedrive Is Improving the User Experience
FSB: How does Pipedrive improve sales professionals' everyday CRM user experience?
Bryant: One of the most challenging aspects of any CRM is getting the sales reps to use it on a regular basis. Typically what happens is that reps don't like their CRM tool and they're forced to use it. They update it at the end of the week or the end of the day which causes you to lose information which means that you don't have real time data and you can't move things through the pipeline as quickly.
Because Pipedrive was built by salespeople for salespeople, it's a better user experience and has sales reps wanting to use it because it helps them close deals. We consistently hear from our customers that switched to Pipedrive from other CRM tools that their teams love using Pipedrive and it's one less thing they have to force them to do. We had one customer who told us that their close ratios went up 38% after switching to Pipedrive.
Customer Engagement & AI-Powered Productivity Tools
FSB: How does Pipedrive use AI to add value to sales professionals and their work?
Bryant: We focus on offloading administrative tasks from salespeople so they can focus on interacting with the customer. We have a new automated chatbot feature that goes onto the company's website, engages the customer and answers some questions they may have. It then captures visitors information and sends it to Pipedrive. This helps with the lead qualification process and reduces some of the administrative work like entering lead contact and qualification information into the CRM.
The chatbot feature allows you to customize your chatbot with colors consistent with your branding and naming, whether you want to give your bot its own name or give it a sales rep's name. You can set up conversation paths that answer your website visitors' questions and determine whether or not they are a qualified lead that should go into your CRM for your sales team to follow up on.
Also, another AI feature we have acts as a personal sales mentor and analyzes the performance of the sales rep. It recommends actions the sales reps should take to close more deals. For instance, if a sales reps actions show that they tend to focus on low value deals and neglect higher value ones, the sales mentor will bring this to the sales reps attention and offer ways to improve their performance and shift their focus.
Enhanced Customer Insights & Automation
FSB: I was reading about the customer research Pipedrive has done to delve into the needs of your customers. What were some of the most pressing needs that came up?
Bryant: Based on our customer interviews, we know that speeding up prospecting and reducing the amount of time spent on repetitive tasks are really important issues. So we addressed these two needs with our AI and automation tools, helping our customers get a better understanding of their leads, helping them get the most out of the leads, understanding where the most promising leads are coming from, and then getting them through the pipeline as quickly as possible.
We also know sales managers need greater visibility into their sales teams' activities so they can quickly make adjustments. That's where our reporting and analytics comes into play.
These needs are not surprising. I recently came across an article on HubSpot which revealed that salespeople only spent about one-third of their day talking to prospects. The rest of their day was made up of writing emails, data entry, prospecting and researching leads, attending meetings, and scheduling calls. It's no wonder that automation and AI tools are in greater demand as many salespeople spend more time doing administrative tasks and less time building relationships.
Pipedrive Caller: Pipedrive's Built-in Phone
FSB: Pipedrive now has calling features enabling users to place and track calls right from within Pipedrive. Can you tell me more about how the phone works?
Bryant: Yes, we have a new calling feature called Pipedrive Caller where you can place calls directly from Pipedrive. It comes with free monthly minute credits that you can purchase as you and your team go through them. This feature is easy to set up. All you do is enter your phone number and follow the prompts to set it up. Administrators can decide which users make calls within Pipedrive and which calls get recorded.
How Pipedrive Supports Robust Business Needs
FSB: We noticed that there are new options for Enterprise customers. How are you meeting the needs of Enterprise customers?
Bryant: Pipedrive started off serving the SMB market. And because our focus has been on how we can help our customers grow their businesses, many of our customers have grown into enterprise organizations and we've had to expand to meet their needs by offering enterprise level solutions.
Because of our growing number of enterprise customers, we've just announced a new enterprise plan that will give them additional support and service levels, more flexibility, and more security. With this plan, Enterprise customers will have a dedicated account manager. We will also help them set-up Pipedrive so that it's more tailored to their needs. We offer additional support and security features to help them protect their data. The Pipedrive platform is secure, but there's even more security built-in with the Enterprise plan.
In terms of expanded support, we offer phone tech support in addition to the tech support we offer over live chat. Another service we provide is training for new sales reps so sales managers don't have to worry about that. To qualify for an Enterprise plan, companies must have a minimum of 10 users and they must agree to an annual contract.
How Pipedrive Is Addressing Evolving Sales Profession Trends
FSB: What are some surprising trends you've seen in sales as a career recently?
Bryant: Typically what I've seen is that people tend to fall into sales. Most people don't proactively choose a sales career, and historically, there haven't been any degrees in sales. Today, I'm noticing that there are university degrees in sales and increasing numbers of people are starting to proactively seek out and choose a career in sales.
This is interesting because I think you're going to get people with different motivation factors. Historically, people have gotten into sales because it can be good money, it's exciting, it can be really competitive. Now it seems like more people want to help people find a solution to their problem. It makes them feel good to be offering a solution that's solving a problem or creating more revenue for a company. I think the type of people you're going to see coming into the industry will be more transparent and more helpful overall.
FSB: What do you think is driving this trend and how is Pipedrive capitalizing on it?
Bryant: I think when you've got the internet and a lot of information is available in general, buyers are savvier and much more educated. There's more transparency. I think this dynamic has sifted out some of the folks who gave sales a bad name and simultaneously has encouraged more people who are aware of products and believe in them to want to help others with what those products have to offer.
FSB: I was reading in a press release that Pipedrive has a new training resource called Pipedrive Academy. What is Pipedrive Academy and what kind of training does it offer?
Bryant: Pipedrive Academy is made up of a series of short videos that focus on a sales skill or specific features in Pipedrive. We've created several short videos that you can watch quickly and that are easy to digest. The videos cover in detail how to use certain features of our product. They also cover specific sales skills and best practices that sales reps would find useful as they go about selling. Some of the topics include organizing your sales data which covers the topic of organizing your sales data and features within Pipedrive you can use. There are also videos on automations and sales forecasting.
How Pipedrive Uses Its Own Technology
FSB: How does Pipedrive use its own technology in its sales efforts?
Bryant: We use lots of automations, we have "round robins" or automated lead assignment rotations built into it. We're a global company with teams all over the world and we run on the same instance. I can get good insight from the tool and we close deals a lot faster. Since I've come on board, we've made a few changes and we've seen a significant increase to the amount of revenue by nearly 100% that each sales each rep is contributing every month.
Who Pipedrive Serves
FSB: Is there a particular industry or company size that typically uses Pipedrive?
Bryant: Our customers come from a variety of industries. We have clients that come from the real estate industry, financial services, service industry, technology companies. We have just about any industry you can think of. It's very broad in terms of industry. Our average customer has around 100 users. That said, we have a ton of customers that range in size.
FSB: How do the majority of your customers find out about you?
Bryant: The majority of customers coming to Pipedrive come from referrals or word-of-mouth. Either people have used Pipedrive in the past while working at a prior company or a colleague told them about us.
What Pipedrive Does for Small Businesses


Pipedrive helps SMBs, as well as enterprise organizations, save time so they can focus on growing relationships with their customers. They do this by reducing or eliminating the number of repetitive administrative tasks the sales rep is responsible for with AI and automation tools. They also provide insights and data with reporting and AI-driven suggestions based on salesperson interactions and activities.
Bottom Line
Small to medium-sized businesses need to be as efficient and productive as possible. Individuals are expected to do more than one job, which means software needs to be easy to use and provide quick access to the data needed to drive dynamic sales strategies. However, tools with built-in AI and automation are poised to help these businesses compete with more established players in the industry even further.
For more information on Pipedrive and how it can help your business grow and become more efficient, visit the Pipedrive website. There you can explore all of Pipedrive's features to see if they're right for you. You can also explore Pipedrive Academy where you can learn more about how to use Pipedrive's features along with current sales best practices. If you really want to find out if Pipedrive is right for you, sign-up for a 14-day free trial.