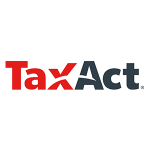 TaxAct is a tax management software that allows business owners to file their federal and state taxes through the system. It allows users to file taxes online, as well as maximize all their corresponding deductions. We compiled TaxAct user reviews from around the web and determined that they generally have negative ratings. We also compared the most popular pricing options available. Ready to learn more? Visit TaxAct.
TaxAct Pricing
TaxAct offers five plans: Free ($0), Basic ($14.95), Plus ($39.95), Freelancer ($59.95), and Premium ($69.95). The main differences between the plans are the inclusion of additional state fees and the previous year's tax information. Users can select criteria that apply to them in order to be matched with the best plan.
| | Pricing | State Fees |
| --- | --- | --- |
| Free | $0 | $17 |
| Basic | $14.95 | $17 |
| Plus | $39.95 | $39.99 |
| Freelancer | $59.95 | $39.99 |
| Premium | $69.95 | $39.99 |
Summary of User Reviews
What TaxAct Does Well
Users who gave TaxAct a positive review said that the steps required to file taxes are easy to follow. People also said that given the price of TaxAct, it is a good software for filing both simple and complex taxes.
What TaxAct Does Not Do Well
Users who gave TaxAct a negative review said that they find the customer support quality unsatisfactory. Some users also reported that the software is not able to clearly let them know which specific tax reports and deductions to file.
Most Helpful Positive User Review
One user who gave TaxAct a positive review on Better Business Bureau said that she is satisfied with how useful TaxAct is with helping her file both simple and complex tax returns for the past 15 years. She also said that it is easy to use the software and that the user guides provided are helpful.
Most Helpful Negative User Review
One user who left a negative review of TaxAct on Better Business Bureau said that he is quite disappointed with the unreliability of TaxAct's customer support. He shared that he was suddenly unable to access their previous year's return information online, which made him call customer support for assistance. He said that, for a total of two weeks, no matter what time of the day he would call the hotline, it was always busy and his concern was not addressed.
TaxAct Features
Check out the list below for some of TaxAct's features.
$100k Accuracy Guarantee: Ensures that the software is 100% accurate and that users are backed with $100,000 protection.
Tax Filing: Available on the TaxAct Website are tools such as a tax calculator, tax bracket calculator, self-employment calculator, self-employment tax resources, tax information, and tax reform information.
Price Lock Guarantee: Assurance that you will pay the price listed for that specific product including any options you select at the time you started your return.
Free Technical Phone Support: Provides users with dedicated representative assistants for questions and concerns regarding the software.
Useful Tax Software Resources
5 Best Small Business Tax Software Providers 2019 – Tax software helps small businesses prepare and file their tax returns for a fraction of the cost of an EA/CPA. In this article, we discuss the top 5 tax software providers that are ideal for small businesses to use when preparing and filing their taxes.
Find Your State Tax Website: A Map of All 50 State Tax Agencies – If you're opening a business, one of your first steps will be to register with the relevant state tax agency. They will help you find out what taxes you are required to charge based on the type of business that you own. In this guide, we discuss state taxes and how you can find your particular state tax website.
Top 27 Business Tax Saving Tips for 2019 – Reduce your stress during tax season by implementing top business tax saving tips covering tax preparations, tax deductions, and filing tax returns.
TaxAct FAQ
Do I need a new TaxAct account for each return?
No, you do not need a new TaxAct account for each return. You can always create, edit, and access all of your TaxAct returns and federal funds using your existing TaxAct Account.
Can I cancel or modify an e-file return?
Once a return has been submitted electronically, you cannot cancel or modify it. If your return is rejected, you can correct any errors and resubmit your return with no additional charge.
What is the difference of TaxAct Online and TaxAct Desktop?
TaxAct Online allows you to access and file your returns on your browser while TaxAct Desktop allows you to download and install the software so you can access it on your desktop.
TaxAct Overview Video
This video provides an overall background on what TaxAct can do to help you easily file your taxes online.
Compare TaxAct Competitors
Not sure if TaxAct is the right fit for you? Read our reviews of all top tax software or check out one of these three TaxAct competitors.
View Top Competitors