When a client warrants more than a "thank you," choosing the perfect gift can make all the difference—and ensure customer loyalty. However, picking the right one can be tough. That's why we created this guide to help; peruse our thank you gift ideas list of books, coffees, charity donations, and more to get inspiration for your gift-giving.
Here's our list of 18 thank you gift ideas under $100 to get you started.
1. Handwritten Note
Price: Free – $5.99
A handwritten note sends the message that your clients are not just numbers. They are people, and you care about them. When writing your note, keep it brief and don't ruin it with a sale. Also, instead of using a computer-generated hand-writing font, create a custom card using Vistaprint, then pick up a pen and take the time to write a few lines of thanks.
Start your letter by greeting your client by name. Make it clear you are thankful for your budding professional relationship and then tell them why. For example, if they have renewed their membership, tell them what loyal customers mean to your business. Finally, let them know you are available to support them, however you can. Close with a professional but friendly signature line like "All the best" or "Sincerely," then sign your name.
2. Educational Opportunities & Experiences
Price: Free – $50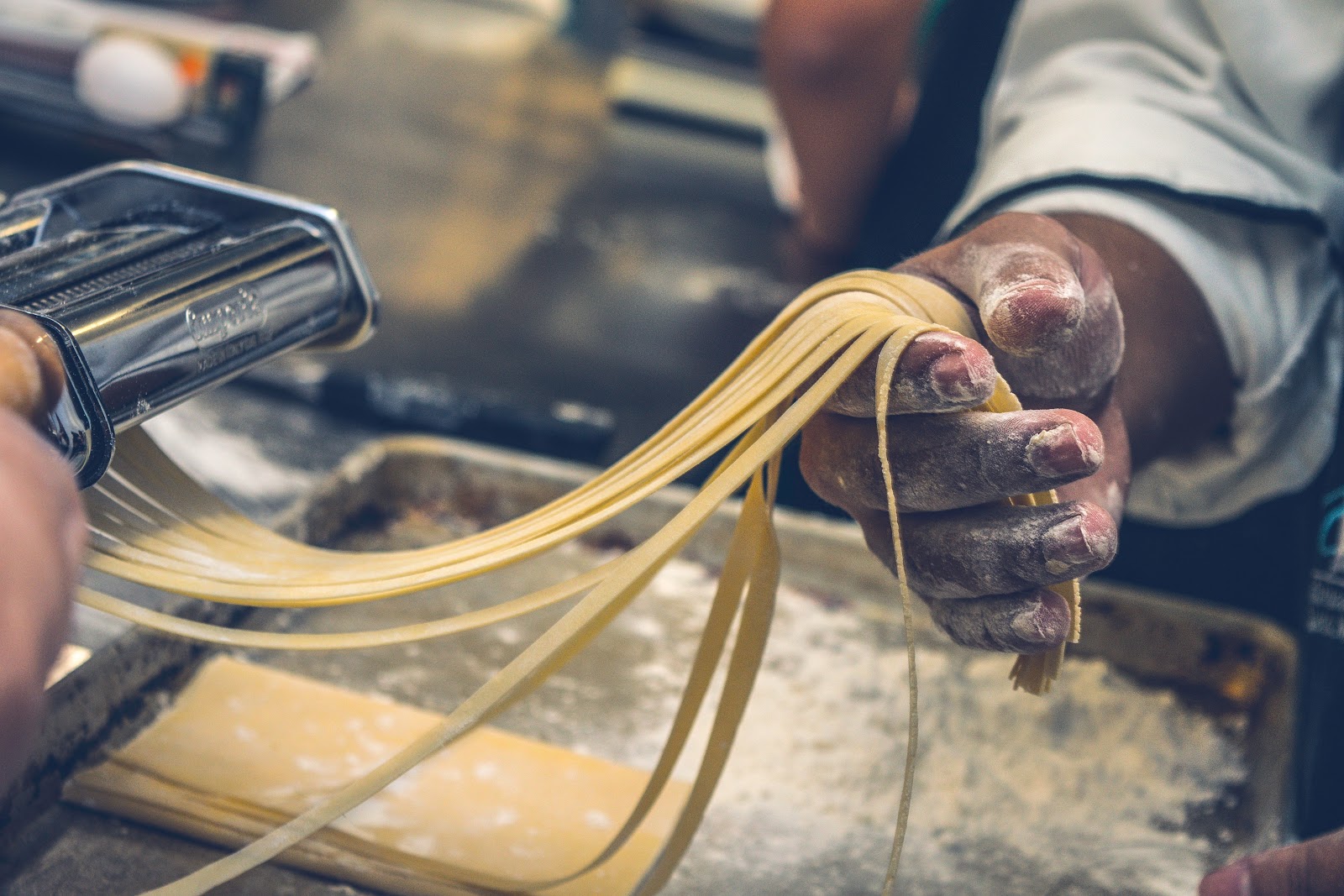 (Photo by Jorge Zapata on Unsplash)
Many professionals have a strong need for self-development and work/life balance. Offer both via a fun learning experience. For example, host a lunch-and-learn event for your client's company and invite an industry influencer to speak. Alternatively, offer a premium learning experience for clients and their families. You can use a provider like Eventbrite to search your client's location to find local classes near them, like paint classes, tours of historic places, or baking workshops.
3. Entertainment Experiences
Price: Free – $50
An entertainment gift experience allows your client to create great memories afforded by your company. It's key, however, to ensure your gift experience aligns with both your client's values and interests. For example, don't expect a 20-year-old client from a trendy startup to enjoy a night at the opera. Instead, learn the experiences that appeal to their demographic. Then, search for relevant music, food, or other local experiences using Eventbrite.
4. Business Card Holder
Price: $10-$60
Ranging from $10 to $60 on an ecommerce site like Etsy, a business cardholder is a professional and customizable gift that's affordable no matter your budget. Match your holder style to your client's personal interests. For example, you can choose from an antique cardholder, a handpainted floral design, or a super-modern shiny steel holder. Add your client's initials or name for a custom gift suitable for business professionals of any age or industry.
5. Personalized Mug
Price: $15
While clients may be used to receiving company swag from vendors or providers, they aim to be different. Instead of using client gifts as opportunities to market your business, create something uniquely for them. A personalized mug tells your clients your business is dedicated to serving their personal needs, not just making a sale. Shutterfly, for example, allows you to upload an image or text to a dishwasher and microwave-safe mug, creating a personal touch.
6. Gift Card
Price: $20-$50
If, during the sales process, you learned your client loves to sip a Starbucks brew or enjoy a Friday night dinner at Red Lobster, consider offering them a gift card. If you don't know enough about your client to choose a restaurant for them, opt for a simple Visa gift card. You can purchase gift cards of your choosing on Amazon. Slip your gift card in a handwritten thank you note (see No. 1 on this list) for an ultra-special touch.
7. Plants
Price: $20-$50
Psychologists report office plants create happier employees and increase productivity; strategically placed plants can boost productivity by 15%. Because plants spread happiness, it's the perfect client gift. Match your selection to your client's needs and demographics. 1800Flowers.com offers a wealth of options, including nonallergic flowers and low-maintenance succulents that are great for fast-paced offices that lack time for maintenance.
8. A Planner or Journal
Price: $22.40
Most professionals can benefit from a planner. Choose one that has a clean, uncluttered design, but that offers a goal-oriented planning process sure to benefit any professional. The $22.40 BEST SELF Co. journal-like planner, for example, helps break down big goals into daily tasks via a "today's targets and goals" section, a space for notes, and an undated design.
9. An Edible Treat
Price: $29.99-$49.99
Food has long been a means of bringing people closer. A chocolate-covered fruit bouquet or chocolate box from 1800Flowers.com allows your clients to connect with you and those around them as humans, not just professionals. As you choose your gift, be sure to personalize the gift you choose to their personal tastes, diet, and values.
10. Professional Notebook
Price: $29.99
In a fast-paced world, what gets written down is what gets done. Help your clients check off their to-do lists with a professional notebook. Consider one that makes a mundane workday feel luxurious. For example, this notebook (priced at $29.99 on Amazon) has a 5-star review and boasts a soft, distressed leather-cover design. It is refillable with A5 notebooks like Moleskine notebooks so that clients can enjoy it for years to come.
11. Portable Mobile Device Charger
Price: $29.99
If your clients are often on the go, consider a mobile charger for keeping devices charged even wherever they are. You can buy a quality portable charger for around $30. For example, the Anker PowerCore 1000 sells for around $30 on Amazon. It offers universal compatibility and two or three charges for most mobile devices. It's lightweight (6.35 ounces), and surge and short-circuit prevention add protection so that nothing hinders a productive day.
12. Toiletry Bag
Price: $38
For business and leisure travel, a toiletry bag is great for keeping your company top of mind. Choose one that's affordable, attractive, stores a whole set of toiletry items, and is washable. For example, the 10-inch Alchemy Goods Elliot bag ($38 on Amazon) is a feel-good item made of recycled truck inner tubes. It's a top pick for professionals like Mike Shim, Amazon's software development manager.
13. K-Cup Coffee Bundle
Price: $39.99
Many offices have some sort of coffee machine and, for some professionals, this machine helps them get through the day. If your client's office uses a Keurig, gift a personalized experience for each client via a K-Cup sampler. For example, this 40-count K-Cup bundle and carousel storage stand offers flavored coffees, light to dark roasts, and a variety of brands, including Krispy Kreme, Caribou, and Green Mountain Coffee—all for $39.99.
14. A Custom Gift
Price: $49.99 per month
Evabot, an intelligent software and client gifts catalog, helps you send a custom client gift. For $49 per month, Evabot's gift catalog offers 400-plus home gadgets, gourmet foods, and personal accessories. Carbon copy Eva (eva@evabot.ai) in an email to your client and Eva will send the client a gift link. When the client clicks on it, she will start a fun conversation to learn your client's preferences, and then send a custom gift with your branding and a note. Click here to try Evabot.
15. Books/Kindle
Price: $90
A Kindle e-reader is a professional yet personalized gift, giving your clients access to thousands of book choices. Whether they're traveling or on a work break, they can take out a device and enjoy a learning experience or get lost in a story of interest. With a larger price tag starting at $90, keep this gift for loyal customers who've invested seriously in your company. For more savings, business Amazon accounts include exclusive bulk discounts on Kindles.
16. Catered Lunch
Price: Not listed; depends on the vendor
Offer a luxury experience right in your client's office with a catered meal. Order a catered meal from Panera Bread for the whole office. Alternatively, consider an extra-special experience by getting a chef-prepared meal via Hire A Chef for the office. Each client employee can ask for a dish of their choosing, ordered to their taste. Just visit the website for Hire A Chef, input your city, then search for a chef in your area.
17. Charity Donations
Price: Your choice
You can make a charity donation as a client gift in a couple of ways: by donating directly to a charity that your client cares about or by buying a gift that also serves as a donation to a charity. If you choose to make a direct donation, choose a charity that aligns with your client company's brand values. For example, St. Jude Children's Hospital allows you to dedicate a donation to your client or buy a gift for them to support the hospital's lifesaving childhood cancer initiatives.
18. Surprise Upgrades
Price: Depends on your plans
A Time study shows people would rather get something for free than spend less on what they're already planning to buy. That's why surprise upgrades delight subscription-based clients. For example, software or web-service companies can offer their clients a free subscription month, then send a printable American Greetings thank you card. Every time that client uses the added features, they'll remember they're appreciated.
Bonus: Social Media Callouts
Price: Free
If your business relies on social media to interact with customers and brand fans, give one client their 15 minutes of fame. Just like in a handwritten note, simply post a picture of you and your client―with permission―and tell them why you appreciate them. Consider pairing your post with a giveaway. Tell them you're sending them a free product or gift. You can write and schedule your post when clients are most likely to see it using Buffer.
Bottom Line: Thank You Gift Ideas
Your clients are the cornerstone of your success, so it's important to thank them. While you can let a verbal "thank you" suffice, a better plan is to retain customers with personalized tokens of appreciation. Your gift doesn't have to be expensive. However, whether it's a planner to help them meet goals or tickets to a local event, it should align with their preferences and help them focus on what's important to them while also keeping your business top of mind.
If you don't have any idea what to get your client, then consider a tool like Evabot, which uses artificial intelligence (AI) and client preferences to determine the best client gifts. All you have to do is CC Eva (the AI-powered bot) on an email to your client, and she will take care of the rest. It's an easy way to make sure your clients are taken care of, and that they're getting the gifts they want. Click here to get started.