Thinkific is an online learning management system (LMS) that enables entrepreneurs to create, market, sell, and deliver their own online courses. It allows companies to create business courses based on what's best for both users and their particular audience and deliver those course on their own branded site. We compiled Thinkific user reviews from around the web and determined that it has generally positive ratings. We also shared its available pricing options.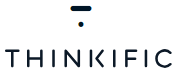 Thinkific Pricing
Thinkific offers a free plan and three paid subscription options: Essentials ($49/month), Business ($99/month), and Advanced ($279/month). The main difference between the plans is the transaction fee, as well as access to features like coupons and promotions, a custom domain, completion certificates, priority support, and an onboarding package and specialist.
Plans

Monthly Pricing
($/Month)

Annual Pricing*
($/Month)

Free

$0

$0

Basic

$49

$39

Pro

$99

$79

Premier

$499

$399
Top Thinkific Alternative 2019
TalentLMS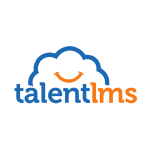 (Best Overall) LMS for any business that wants an affordable system to manage employee training
Starts at $0
Summary of User Reviews
What Thinkific Does Well
Users who gave Thinkific a positive review said that that they love the software because it is easy to use and that it is complete since it includes marketing, learning, webpage tools, and even hosting.
What Thinkific Does Well
Users who gave Thinkific a negative review said that that the software is not mobile-friendly—it is difficult to navigate and adjust the video playback.
Most Helpful Positive User Review
One user who gave Thinkific a positive review on GetApp said that she's able to launch a free flagship course easily. She also mentioned that Thinkific enabled her to provide a service to her students without having to charge them by giving her the option to host the course at no cost.
Most Helpful Negative User Review
One user who left a review of Thinkific on GetApp said that there are times when certain videos would only play for a few minutes and then crash. She added that sometimes, the video would not play at all.
Thinkific Features
Check out the list below of some of Thinkific's features.
Course Creation
Sales Marketing
Design Customization
Student Experience
Teaching
Site Administration
Security Support
Helpful Learning Management System (LMS) Resources
7 Best Learning Management System (LMS) 2018 — Choosing the right learning management system for your small business can be difficult. We reviewed five LMS providers for small businesses to help you with that decision.
Free Small Business Software: 35 Tools For Simplifying Your Business — There are a lot of free tools that can help you keep expenses down. In this article, we'll share with you some responses from small business owners who use these tools to make their processes easier for free.
TalentLMS User Reviews & Pricing — This article contains a review of the cloud-based learning management system, TalentLMS. Check out its features, pricing, and other details to see if it fits your business.
Thinkific FAQ
How can I upgrade my plan?
For existing paid plan users, you can easily switch to another plan at any point. Any extra charges due will be made on a prorated basis to the credit card that you currently have on file.
What happens to my courses if I downgrade to a free plan?
Courses will still be available with all the core Starter plan features. However, if you are using a custom domain, you will need to revert to using the thinkific.com URL for your website.
Do I need a web host?
No. The software includes hosting and eCommerce. Your website is fully hosted by Thinkific.
Thinkific Overview Video
This video provides an overview on how to use the Thinkific platform.
Popular Integrations
When choosing a learning management system (LMS), it's important that the software integrates with other applications your business is currently using. Here is a list of some of Thinkific's popular integrations:
Accredible
Active Campaign
Brillium
Disqus
Top Thinkific Alternatives
Not sure if Thinkific is the right fit for you? Read our reviews of all top learning management system providers or check out one of these three Thinkific competitors.