TimeSolv Review: Features and Pricing 2022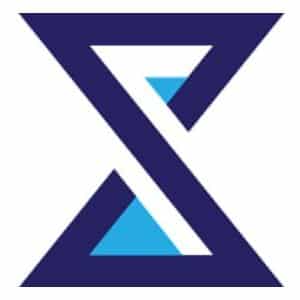 What We Recommend TimeSolv For
We especially recommend TimeSolv for lawyers and law firms using the Xero accounting app. TimeSolv is among the most comprehensive legal billing and accounting programs we've reviewed, making it one of our top choices for the best law firm accounting software. It has a built-in project management tool, which can be helpful for attorneys handling complicated legal matters like litigation and commercial disputes. It also has simple yet powerful time tracking features that are useful for timekeepers.
TimeSolv Is Especially Good For
Lawyers and law firms using Xero: TimeSolv integrates with Xero to provide you with enhanced general bookkeeping features like banking and cash management.
Lawyers with many clients: You can manage unlimited projects and clients with TimeSolv.
Legal project managers: TimeSolv is one of the few legal accounting solutions with a built-in project management system. Project managers can use this feature to streamline their budget, task sharing, communication, and other internal workflows.
Mobile time tracking: TimeSolv allows you to track time no matter where you're with its mobile app. Not only that, but you can track time when you're offline thanks to the free TimeSync desktop app.
TimeSolv Is Not a Good Fit For
Lawyers and law firms that need an all-in-one solution: You need to integrate TimeSolv with third-party software like QuickBooks or Xero to boost its accounting capabilities. If you prefer an all-in-one solution, you should consider CosmoLex.
New law firms that want to build a client intake process: TimeSolv has no client intake forms that you can use to build a client intake process. If you want to manage new clients with intake forms, you should consider Zola Suite.
Law firms using QuickBooks Online: If you're currently using QuickBooks Online, LeanLaw might be a better choice for you. LeanLaw deeply integrates with QuickBooks Online to provide you with full-featured accounting, including check printing and three-way bank reconciliation.
Can't find what you're looking for? Explore our list of the best small accounting software to see if your law firm will benefit from a general accounting software.
TimeSolv vs Competitors
Pricing

($/User/Month)

From $39.95

From $69

From $89

Custom quote

From $50

Trust Accounting

✓

✓

✓

✓

✓

Matter Management

✓

✓

✓

✓

N/A

Built-in Triple Reconciliation

✓

✓

✓

N/A

✓

Integrated Payroll System

Integrates with Xero

N/A

N/A

N/A

Integrates with QuickBooks Online

Client Intake Forms

N/A

✓

N/A

✓

N/A

Customer Relationship Management (CRM)

N/A

✓

N/A

N/A

N/A

Document Management

✓

✓

✓

✓

N/A
TimeSolv Pros and Cons
PROS

CONS

Can track time from anywhere, even when offline
Requires separate subscription to Xero or other third-party accounting software to use bookkeeping features
Integrates with QuickBooks Online and Xero to provide general bookkeeping features
No CRM tool or client intake forms
Supports unlimited clients and projects
Can't create invoices directly from time entries
Streamlined timekeeper dashboard to track targets easily against actual billed hours and amounts
TimeSolv Pricing
TimeSolv offers a customized package for law firms (TimeSolv Legal) with prices starting at $39.95 per month, per user, for one to four users. TimeSolv Legal includes legal-specific features, such as trust accounting, Legal Electronic Data Exchange Standard (LEDES) billing, and conflicts of interest management.
TimeSolv also has a special plan for businesses (TimeSolv Pro) which starts at $24.95 per user, per month, for one to nine users. If you're interested in TimeSolv Pro, you can check out the Zola Suite's pricing page for the complete pricing information.
TimeSolv Legal Pricing
Number of Users

$/User/Month

(Monthly Billing)

One to four

$39.95

$35.96

Five to 14

$34.95

$31.46

15+

$29.95

$26.96
If you aren't happy after six months of using the software, TimeSolv will refund your money—but only if you have completed its Essentials Training program with a TimeSolv Success Manager.
What's Included?
TimeSolv Legal includes the following features: unlimited clients and matters, unlimited storage, trust accounting, LEDES billing, integration with third-party tools like Xero and QuickBooks, conflicts of interest management, American Bar Association (ABA) task and activity codes, six options for defining hourly rates, flexible billing options, and the ability to create recurring expenses. Your subscription also includes free training and support, free upgrades, and a dedicated account manager.
TimeSolv Features
TimeSolv can help lawyers accurately increase their profitability through its time tracking, invoicing, and web-based billing capabilities. The platform can also be used to manage expenses, to-do lists, and documents.
New Features in 2022
Timekeeper dashboard: The new timekeeper dashboard makes it easy for you to track actual billable hours, amounts, and billing rates and compare them to your targets within a certain period. The new dashboard includes three tabs:

Hours: Shows the target billable hours, actual total hours, and actual billable hours
Amount: Shows the target billable amount, actual billable amount, and collected amount
Billing rate: Shows your target billing rate and actual billing rate
We like how the dashboard is set up because it allows you to review these individual billing statistics, which helps you see which aspects of your business are the most profitable and which ones need your attention. Each timekeeper has his own dashboard so that you can track personal progress.
To set up target hours, amount, and billing rates, click on the Dashboard menu and select the Settings dropdown. Once your targets are set up, you can see actual progress against targets on the timekeeper dashboard:
Track expenses with no timekeepers: With the new version of TimeSolv, firm admins can now track expenses that aren't associated with a billing timekeeper. It's important to track such expenses to better understand the overall profitability of your firm.
Restrict payment method: Firms owners or admins can now restrict payment methods―credit card payment or automated clearing house (ACH) payment―with the system. This means clients can only make payments using the preset payment methods, giving your firm an additional layer of billing security.
Time Tracking
One of the biggest benefits of using TimeSolv's time tracking system is that you can use it from any device, even offline. To enter hours in TimeSolv, go to the Time tab on top of the main page, click on the Time Entry drop-down, provide the required information, like the number of hours and rate, and then click Save & New. You can also start a new timer right from the New Entry form. Click on the Start Timer button, and a running time entry window appears below the form.
Check out the GIF below to see how time tracking works in TimeSolv:
TimeSync
TimeSync is a free desktop app available for Windows and Mac users. It can be used to record time and expense entries even without an internet connection. You can log hours and expenses wherever you are, and when you get back online, sync your entries to TimeSolv with a single click. TimeSolv has an installation guide to help you properly install and set up TimeSync.
Tip: Sync your time and expense entries daily or as soon as you get back online to maintain consistency of your data between the systems.
Expense Tracking
TimeSolv lets you create expense entries directly using its Expense Entry form which you can launch from the Expense menu. From the new expense entry form, you need to provide information, including matter, expense code, quantity, and price per unit. You can also attach a receipt if needed.
Similar to the time tracking dashboard, the expense entry dashboard allows you to mark entries according to client and subject matter. Expenses may also be tagged with ABA expense codes. This can help you bill expenses to the appropriate client.
Invoicing
TimeSolv offers flexible billing templates depending on your subscription. You can split bills, batch invoices, or choose fixed fees when billing clients. You may also choose to schedule the issuance of invoices for recurring billings. The invoices can be sent electronically to the client from within the TimeSolv platform itself.
Creating a new invoice in TimeSolv is pretty easy. Click on the Invoices menu, select the Drafts dropdown, and create your new invoice using the Create Draft Invoices form.
While creating invoices in TimeSolv is straightforward, there are some areas that need improvement. For instance, we couldn't find any option to instantly convert a time entry into an invoice. Other software programs like Zola Suite allow you to do that.
Trust Accounting
TimeSolv's trust accounting feature allows you to pay invoices automatically from your trust accounts or replenish accounts when they fall below the user-designated threshold. With TimeSolv, you can handle multiple trust accounts and pay trust accounts using credit cards. The system also allows the transfer of funds between trust matters accounts, which is extremely useful if you're managing different matters for a single client.
Project Management
Project managers can use TimeSolv to track all aspects of their ongoing projects. It can store and generate information, ranging from scheduling to managing budgets and setting milestones. Project managers can also use the platform to see how much progress has been made on a particular task.
Document Management
This feature provides you with a streamlined way to store and manage legal documents. You can organize your files by creating as many folders and subfolders as you need, setting up tags to find the files you need easily, and adding descriptions so others can see what the document is all about before viewing it.
Client Portal
The client portal enables your clients to track their transactions with you, including invoices, balance, and work in progress. You can also accept payments within the client portal. You won't be able to see the client portal readily when you log in to your TimeSolv account for the first time.
If you wish to set up a client portal, you need to enable this feature from the Settings tab, under the Clients menu. Scroll down to the bottom of the screen and select the Enable Portal checkbox. To create a portal for your client, select Contacts under the Clients menu, and then click on the Edit link at the far right side of the screen next to the client you wish to grant access to the portal. Click on Update, and then TimeSolv will email your client with the login credentials you provided for them.
Payment
TimeSolv has a built-in payment solution, called TimeSolv Pay, to help you process credit card and ACH payments from your clients easily. It records all payment information, allowing you to keep track of every invoice transaction. Your clients can view and track the status of their payments and deposits within the client portal. You don't have to pay monthly fees to use TimeSolv Pay.
Reporting
With TimeSolv, you can generate different types of reports, including time and expense reports, accounting reports, and matter-related reports. Examples of time and expense reports include time entries, time entry summaries, expense entries, and missing time. Accounting reports include accounts receivable and ledger entries. You can also generate reports on invoice summaries, aged summaries, cash receipts, and payment histories.
TimeSolv has a fairly flexible reporting capability. For instance, time reports can be run across default parameters or grouped by client and matter or by a combination of client, matter, and timekeepers.
Mobile App
2.3

On App Store
The TimeSolv mobile application is used to track time and expenses on the go. Similar to the web dashboard, you can input the number of hours you worked on a matter manually or use its built-in timer. You can download the app on Google Play and the App Store.
Customer Service and Ease of Use
TimeSolv has an easy-to-use interface. It has a neat layout with organized menus and drop-downs, so you can quickly find the features you need. Even if you're a beginner, you can add a new client or matter effortlessly, enter time or expenses, and create and send invoices. When looking up data, you can use the search filter to expedite the process.
There are plenty of ways you can seek help and support from TimeSolv. You can contact them over the phone, through email, or by submitting a support ticket. They also provide vast resources, including frequently asked questions (FAQs), online meetings, and scheduled training sessions. If you need help with transitioning from your existing system to TimeSolv, TimeSolv has a TimeSolv Certified Consultant (TSCC) program that helps law firms hire someone who is an expert in TimeSolv.
TimeSolv Alternatives
| | | |
| --- | --- | --- |
| Best for: Law firms preferring an all-in-one software | Best for: Law firms that need client intake forms | Best for: QuckBooks Online users |
| Software from: $89 per use,r per month | Software from: $69 per user, per month | Software from: $50 per user, per month |
Bottom Line
TimeSolv may not be an all-in-one legal billing and accounting solution, but when integrated with Xero, it can be very capable accounting software. It lacks some features, such as CRM and client intake forms, but if you need a powerful solution to streamline your legal billing and timekeeping workflows, then TimeSolv will suffice. It boasts some great features, like its timekeeping dashboard, trust accounting, and the ability to log time and expenses offline with the free TimeSync desktop app.