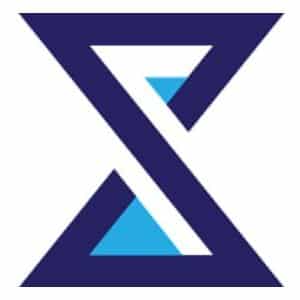 What We Recommend TimeSolv For
We especially recommend TimeSolv for lawyers and law firms using Xero Accounting. TimeSolv is among the most comprehensive legal billing and accounting programs we've reviewed, making it one of our best law firm accounting software. It has a built-in project management tool, which can be helpful for attorneys handling complicated legal matters like litigation and commercial disputes.
TimeSolv Is Especially Good For
Lawyers and law firms using Xero: TimeSolv integrates with Xero to customize your workflows based on the unique needs of your law firm.
Lawyers with many clients: You can manage unlimited projects and clients on TimeSolv.
Legal project managers: TimeSolv is one of the few legal accounting solutions with a built-in project management system. Project managers can use this feature to streamline their budget, task sharing, communication, and other internal workflows.
TimeSolv Is Not a Good For
Lawyers and law firms needing an all-in-one solution: You need to integrate TimeSolv with third-party software like QuickBooks or Xero to boost its accounting capabilities. If you prefer an all-in-one solution, you should consider CosmoLex.
Solo practitioners on a tight budget seeking a comprehensive trust accounting system: If you are a solo practitioner or a small firm needing a robust trust accounting system, you can consider a more affordable solution like LeanLaw.
Law firms needing matter management: TimeSolv doesn't have a centralized system for managing the different activities related to matters. If you need matter management features, you should go with PCLaw.
TimeSolv Pros and Cons
PROS

CONS

Accounting integration with Xero and QuickBooks Online
Requires separate subscription to Xero or other third-party accounting software
Includes project management
Trust accounting is only included in the higher plan
Supports unlimited clients and projects
Lacks matter management features
Can track time from any device, even when offline
No customer relationship management (CRM) tool and client intake forms
TimeSolv Pricing
TimeSolv offers a package for small businesses (TimeSolv Pro) and a customized plan for law firms (TimeSolv Legal). Prices for TimeSolv Legal start at $39.95 per user, per month, for one to four users. TimeSolv Legal includes legal-specific features, such as trust accounting, Legal Electronic Data Exchange Standard (LEDES) billing, and conflict management. See the table below for the detailed pricing per user in TimeSolv Legal.
TimeSolv Legal Pricing
Number of Users

Price per User

(Monthly Billing)

Price per User

(Annual Billing)

1 to 4

$39.95

$35.96

5 to 14

$34.95

$31.46

15 to 100

$29.95

$26.96
If you have more than 100 users, you should contact TimeSolv for customized pricing. If you aren't happy after six months of using the software, TimeSolv will refund your money—but only if you have completed its Essentials Training program with a TimeSolv Success Manager.
What's Included?
TimeSolv Legal includes the following features: unlimited clients and matters, unlimited storage, trust accounting, LEDES billing, integration with third-party tools like Xero and QuickBooks, conflicts management, ABA task and activity codes, six options for defining hourly rates, flexible billing options, and the ability to create recurring expenses. Your subscription also includes free training and support, free upgrades, and a dedicated account manager.
Visit TimeSolv if you are interested in the TimeSolv Pro plan for small businesses. You might also want to check our guide to the best small business accounting software.
TimeSolv Features
TimeSolv can help lawyers accurately increase their profitability through its time tracking, invoicing, and web-based billing capabilities. The platform can also be used to manage expenses, to-do lists, and documents. Its key features include the following.
Dashboard
TimeSolv's dashboard gives you insight into your financials through graphical representation of time, hours, and billing rate. From the dashboard, you can see a comparison of billed hours and collected revenue instantly, helping you better track your profitability. Below is a screenshot of TimeSolv's dashboard:
Trust Accounting
TimeSolv's trust accounting feature allows you to pay invoices automatically from your trust accounts or replenish accounts when they fall below the user-designated threshold. With TimeSolv, you can handle multiple trust accounts and pay trust accounts using credit cards. The system also allows the transfer of funds between trust matters accounts, which is extremely useful if you're managing different matters for a single client.
Time Tracking
One of the biggest benefits of using TimeSolv's time tracking system is that you can use it from any device, even offline. To enter hours in TimeSolv, go to the Time tab on top of the main page, click on the Time Entry dropdown, provide the required information, like the number of hours and rate, and then click Save & New. See the screenshot below for reference.
Expense Tracking
TimeSolv lets you create expense entries directly using its expenses dashboard. Similar to the time tracking dashboard, the expense entry dashboard allows you to mark entries according to client and subject matter. Expenses may also be tagged with American Bar Association (ABA) expense codes. This can help you bill expenses to the appropriate client.
Invoicing
TimeSolv offers flexible billing templates depending on your subscription. You can split bills, batch invoices, or choose fixed fees when billing clients. They may also choose to schedule the issuance of invoices for recurring billings. The invoices can be sent electronically to the client from within the TimeSolv platform itself.
You can find time entries on the Invoices page, under the Drafts dropdown. To create and send an invoice from a time entry, click on the client or matter you want to bill, and then click Send on top of the Drafts tab.
Project Management
Project managers can use TimeSolv to track all aspects of their ongoing projects. It can store and generate information, ranging from scheduling to managing budgets and setting milestones. Project managers can also use the platform to see how much progress has been made on a particular task.
Payment
TimeSolv has a built-in payment solution, called TimeSolv Pay, to help you process credit card and automated clearing house (ACH) payments from your clients easily. It records all payment information, allowing you to keep track of every invoice transaction. It also includes a secure client portal that allows your clients to view and track the status of their payments and deposits. You don't have to pay monthly fees to use TimeSolv Pay.
Document Management
This feature provides you a streamlined way to store and manage legal documents. You can organize your files by creating as many folders and subfolders as you need, setting up tags to easily find the files you need, and adding descriptions so others can see what's the document is all about before viewing.
Reporting
With TimeSolv, you can generate different types of reports, including time and expense reports, accounting reports, and matter-related reports. Examples of time and expense reports include time entries, time entry summaries, expense entries, and missing time. Accounting reports include accounts receivable and ledger entries. You can also generate reports on invoice summaries, aged summaries, cash receipts, and payment histories.
Customer Service and Ease of Use
TimeSolv has an easy-to-use interface. It has a neat layout with organized menus and drop-downs, so you can quickly find the features you need. Even if you're a beginner, you can effortlessly add a new client or matter, enter time or expenses, and create and send invoices. When looking up data, you can use the search filter to expedite the process.
There are plenty of ways you can seek help and support from TimeSolv. You can contact them over the phone, through email, or by submitting a support ticket. They also provide vast resources, including frequently asked questions (FAQs), online meetings, and scheduled training sessions. If you need help with transitioning from your existing system to TimeSolv, TimeSolv has a TimeSolv Certified Consultant (TSCC) program that helps law firms hire someone who is an expert in TimeSolv.
TimeSolv Alternatives
Bottom Line
TimeSolv may not be an all-in-one legal billing and accounting solution, but when integrated with Xero, it can be a very capable accounting software. Its intuitive interface, good customer support, and powerful features, such as trust accounting and billing, make it a terrific choice for legal firms.