Tipalti Review: Features and Pricing 2022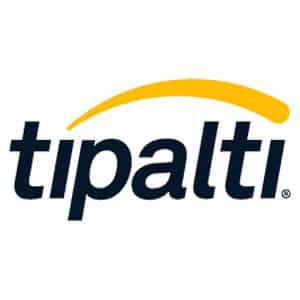 What We Recommend Tipalti For
Tipalti targets midmarket companies, especially those with multiple entities or those that need to pay international vendors. It's also a great A/P automation solution for businesses that process a high volume of bills per month.
Tipalti Is Especially Good For
A/P automation: We selected Tipalti as one of the best accounts payable software for small business A/P automation because of its ability to handle global mass vendor payments. Tipalti can organize your A/P workflow to keep your billings and payments in order.
Small businesses that require assistance with tax and value-added tax (VAT) compliance: Tipalti helps to ensure tax compliance with KPMG-approved tax form data validation and withholding calculations. Payees can fill out tax forms and provide their VAT ID in the self-registration portal on Tipalti.
Small businesses seeking assistance with supplier management: With its self-service portal, your suppliers can create their own profiles and update banking details on their own. Using the vendor portal, your vendors and suppliers can enter their bill for payment, which reduces your data entry time and errors.
Tipalti Is Not a Good Fit For
Businesses with limited budgets: Tipalti doesn't disclose the total price for its services on its website, but the platform fee alone starts at $149 per month. If you're looking for a cost-effective solution that offers A/P automation, Bill.com is our overall choice for best accounts payable software because of its features and affordability. For $49 per user, per month, you can subscribe to a plan with Bill.com that will integrate with your QuickBooks Online or Xero.
Businesses seeking a complete bookkeeping system: Tipalti only offers A/P management. It's not a substitute for accounting software because it lacks essential features like entering journal entries, managing ledgers, and generating financial statements. We recommend QuickBooks Online, our choice for overall best small business accounting software, for a complete bookkeeping system with A/P features.
Businesses that need mobile accounting functionality: Tipalti doesn't currently have a mobile app available. If you need to process bills, you have to use the web browser. A terrific alternative for you would be Zoho Books, our best mobile accounting app. Its mobile app lets you enter bills and bill payments.
If you're seeking a complete bookkeeping system with strong A/P capabilities, check out our picks for the top small business accounting software.
Tipalti Pros and Cons
PROS

CONS

Choice of six payment methods and 120 currencies
No mobile app available
Ability to view invoice and payment history
Pricing is not transparent or straightforward
Purchase order (PO) matching
No free trial offered
Ideal for businesses that bill many vendors locally and internationally
Too advanced for small businesses that only need basic bill payment features
KPMG-prescribed tax forms and vendor self-registration requirements
Tipalti vs Competitors
We ranked Tipalti as our best accounts payable software for A/P automation. Tipalti beats both QuickBooks Online and Bill.com in A/P automation because of its vendor portal, which allows vendors to input their invoices directly into your A/P system.
Tipalti Pricing
Tipalti's pricing model is based on the features that you may require for your business. You must contact Tipalti directly for a personalized quote, but its platform fee pricing starts at $149 per month. Because Tipalti is designed to grow with your company, it can accommodate the need for advanced features, such as W-8 tax forms, international tax IDs, and multi-entity payables.
Tipalti Features
Tipalti has several features that make it a robust automated A/P application, including a supplier management portal that allows suppliers to organize and input their taxation details, and it ensures that you're tax-compliant. Users can conduct payment in 196 countries, with the option of 120 currencies, and payment configuration offers numerous financial controls like signatory rights, audit trails, and advanced payment reconciliation. You can also opt to pay your invoices early with the help of NetNow, which accelerates the payment of an invoice by rewarding the payee with a discounted bill.
Accounts Payable Workflow
Tipalti's best feature is its outstanding A/P workflow, which enables you to stay on top of vendor bills with accuracy. Here are the steps in the workflow:
The supplier or vendor enters the Supplier Hub where they can provide billing information, tax details, contact number, and the bill creation feature.
The supplier or vendor can upload their invoices to enter the bill in your system. Tipalti's optical character recognition (OCR) feature will scan the invoice and fill in the necessary fields for you.
Automatically keyed bills from vendors will be forwarded to the approver for review and approval.
During approval, the approvers will review and approve bills, update general ledger (GL) accounts, send bills back to A/P for a different routing process, or reject bills.
Approved bills can be grouped for payment scheduling. Rejected or disputed bills will be returned to the A/P staff for correction.
After approved bills have been scheduled for payment, they'll undergo one final review called executive approval.
Once executive approval has been given, Tipalti will generate an email automatically that will be sent to the vendor. This email will inform the vendor that payment has been sent.
Once payment clears, Tipalti reconciles the accounts automatically. Data is forwarded automatically to enterprise resource planning (ERP) programs, such as NetSuite, or accounting software programs like QuickBooks Online.
Supplier Management
The supplier management module is an onboarding self-service portal where vendors, suppliers, and other payees provide payment, contact, and any other necessary information. After enrolling, they'll have access to payment history and status of their invoices, which eliminates the need to research payment issues.
Tipalti assigns unique vendor IDs automatically to prevent duplicates, and it has a proprietary rules engine―driven by 26,000 global rules―that identifies any potential errors before payments are made. It supports international payments and up to 11 languages. The tax form selection wizard allows the supplier to complete the tax form and verifies that the information is accurate.
Global Payments
The global payment system can support 196 countries in 120 currencies across six payment methods: PayPal, wire, prepaid debit card, United States automated clearing house (ACH), global ACH, or local bank transfer. If you need to pay multiple vendors in bulk, you can do so from a single screen rather than through individual bank portals. Tipalti also handles any regulatory screening before any outbound payment to prevent fraudulent payments. It also provides payment transparency to your suppliers, such as informing them if a payment fails or if a tax form hasn't been uploaded sufficiently.
NetNow
NetNow allows your business to pay your suppliers earlier in exchange for a payment discount. Presented to the supplier as an offer via the self-service portal, you can determine which suppliers you want to offer this option, with the discount and payment deadline. The software will then calculate the offer based on the payment due date on the invoice. This feature also rewards you with a referral fee from Tipalti for every dollar that's paid early.
Invoice Management
Tipalti allows you to view all of your invoices at a glance, whether they're uploaded via the web portal or emailed. OCR and advanced data extraction features can be used to convert paper invoices into accessible electronic versions, eliminating data entry. You can also match POs to invoices and receipts by using machine learning (ML), which also provides additional invoice data prediction.
You can set up business rules to assign multiple invoice approvers and invoice-level codings, such as departments, accounts, and payer entities. Tipalti will send automated routing emails for in-mail or online approval, and approvers can view the status of each invoice. It also allows you to group invoices for payment easily, regardless of vendor or type of payment method.
Payment Reconciliation
In the payment reconciliation module, you can consolidate multiple entities, locations, accounts, and payment methods into a single file that's available in real-time as payments are processed. Its instant reconciliation feature improves cash flow visibility and reduces potential fraudulent payouts. To streamline operations, you can also auto-sync payment results with your ERP or accounting system.
Tax Compliance
The KPMG-certified tax compliance module helps businesses stay in compliance with tax and other regulatory bodies. Integrating directly with the supplier management portal, suppliers can submit the requested W-9 or W-8 forms before receiving payment. Because the tax form collection process is all automated, there's no need for paper scanning or physical signatures. Tipalti will calculate the 1099 and 1042-S year-end tax forms, along with the correct withholding. It also includes taxpayer identification number (TIN) matching.
Did You Know?
KPMG is one of the Big Four accounting organizations in the world, alongside Deloitte, Ernst & Young, and PwC. KPMG offers audit, taxation, consulting, actuarial, and legal services to many companies globally including those listed in the Fortune 500 list.
Tipalti Reports
Tipalti offers an advanced reporting system, with the ability to generate detailed payment, invoice, payee, and tax reports. The reconciliation reports can be accessed in the payment reconciliation module, you can consolidate multiple entities, accounts, locations, or payment methods in one report. You can also drill down into transaction details and filter reports by date, account, or payment. Reports are downloadable to Excel if further analysis is desired.
Tipalti Integrations
Tipalti has prebuilt integrations with accounting and ERP systems, and a full-featured application programming interface (API) that handles complex data sources. Integration partners include Oracle NetSuite, Sage Intacct, QuickBooks, Affise, Cake, Everflow, HitPath, LinkTrust, Paladin, and TUNE.
Tipalti Customer Service and Ease of Use
Tipalti customers can contact customer support by phone, by email, or by submitting a support request through an online form. Tipalti prides itself on its customer service, maintaining that it's the company's top priority. In addition to contacting customer support, you can access the 24/7 Knowledgebase, which has information about product features and can help you troubleshoot your own issues. There are other useful resources on Tipalti's website, including calculators, articles, and guides.
The user interface is both clean and uncluttered, and it has been set up to make your workflow as intuitive as possible. All of your data is laid out on the dashboard for easy viewing, which is especially useful if your business has a large customer or client base. Tipalti also offers many useful features that'll help to speed up your workflow, including a self-service supplier management portal that invites vendors to set up their own accounts.
Tipalti Alternatives
| | | |
| --- | --- | --- |
| Best for: Businesses with limited budgets | Best for: Businesses seeking a complete bookkeeping system | Best for: Businesses that need mobile accounting functionality |
| Cost: Starting at $39 per user monthly | Cost: Starting at $55 per month for QuickBooks Online Essentials with free online bill pay | Cost: Starting at $50 per month for A/P features |
Bottom Line
Tipalti is a great option if your business is expanding and you need to process and pay a high volume of bills on a regular basis. The cloud-based billing software is fully scalable, so it can adjust to your company's requirements. If your business deals with international suppliers and vendors, you'll appreciate that it provides multiple methods of payment in 120 currencies.
While Tipalti may have advanced features that aren't necessary for smaller businesses, it's worth considering for businesses with a higher volume of A/P tasks to manage. We think Bill.com is the best alternative to Tipalti, especially for small businesses with few billing transactions.