If you're looking for landlord advice, you've come to the right place. We have put together a list of the most important tips for landlords from experienced professionals all over the country. Being a new investor comes with its sets of challenges, but it's also an excellent way to build wealth.
Here are 26 tips for landlords from the pros:
---
---
2. Require Tenants to have Renters Insurance
---
3. Set up the Property as an LLC
---
4. Document Your Property's Condition
---
5. Keep Security Deposits Separate
---
6. Get Repairs Done Promptly
---
Many vacationers are opting for alternatives to hotels. They want to experience the city and live like locals do for the duration of their stay. It's a great opportunity to furnish your rental property and rent it out to short-term tenants. You can charge higher rents since it's a furnished, short-term property. You will also have the flexibility of being able to enjoy the property yourself when tenants aren't in it.
---
By scheduling regular property inspections you can keep a closer eye on your property. If you notice an issue during an inspection it can be addressed right away which will save you money in the long run. When doing an inspection, keep it casual with the tenant, so as not to alarm them or make them feel like their privacy is being invaded. Always provide the tenant with a 24 hour written notice before conducting a property inspection.
---
Pets are members of the family for many renters. However, if you're going to allow them in your property you need to have a strict pet clause as part of your rental agreement. The clause needs to indicate how much the pet deposit is, if it's refundable and if an additional monthly pet rent will be charged. It should also clearly define what types of pets are acceptable and if there are any breed restrictions, including what the pet owner might be liable for.
---

---
Platforms like Home Advisor offer cost-effective places to find licensed contractors online. They provide reviews of the contractors and you can read about their ratings and experience levels. Having a network of reliable contractors to call on in case of repairs is essential. It will ensure that your repairs will be made in a timely manner thus keeping your property in good condition and keeping the tenant satisfied.
---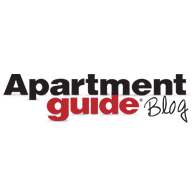 ---
13. Screen Tenants Thoroughly
---
Investors commonly finance investment properties and plan for the down payment, financing costs and the operating costs and repairs. However, they often forget about setting up a reserve fund. This money should be set aside in the beginning, as if it was required. This will be beneficial when emergencies happen, unanticipated repairs pop up and when longer than expected vacancies occur.
---
Just as you hire an attorney to represent you in court and an accountant to do your taxes, take rental advice from other landlords. Join an investment group, be part of a forum, and meet like-minded individuals and learn from their mistakes. Besides landlord tips, you may also learn more about how to invest in real estate which will increase your investment portfolio and your potential profits.
---
---
Don't mix family and friends with your investment property business. No matter how wonderful it may be in the beginning, those close to you will expect more for less when renting from you. If the friend can't afford to pay rent one month, it now eats into your cash flow and puts you in an awkward predicament. Let them know it's nothing personal, it's just your policy to never rent to family or friends.
---
---
19. Work with a Real Estate Attorney
---
---
21. Know the Local Real Estate Laws
---
---
Quality renovations will lead to rent increases and more quality tenants. Use the same interior paint color for each property. This makes it easier when doing touch up paint and saves you the time and money of multiple hardware store trips to match paint colors. Besides paint, landlords should focus on clean, durable flooring which is a renovation that can increase the rent. It's also one of the first things that tenants look for and it can make an apartment feel modern and clean.
---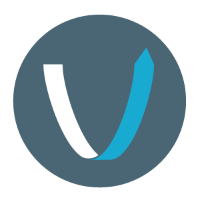 ---
Rental properties provide a good opportunity for investors to take advantage of tax benefits and deductions. Rental property owners can write-off such things as mortgage interest, loan fees, utilities, maintenance, and more. In fact, even credit card interest assessed on property purchases can be deducted, all of which reduces your annual tax burden and saves you money.
---
Owning investment properties isn't a hobby. It's fine to have empathy, but sob stories don't pay the bills. Rent is your income and everything else, such as property management fees, repairs and taxes are all your expenses. If you treat being a landlord like a business from the beginning, it will be easier to separate your emotions from the business' goals.
---
Bottom Line
Being a real estate investor is a business and it can be a lucrative one. Keep this landlord advice in mind. By treating it like a business, being organized and knowing the local and state laws, you're on your way to having a successful long-term investing strategy.