If you're looking for landlord advice, you've come to the right place. We have put together a list of the most important tips for landlords from experienced professionals all over the country. Being a new investor comes with its sets of challenges, but it's also an excellent way to build wealth.
Here are 26 tips for landlords from the pros:
---
---
2. Require Tenants to have Renters Insurance
---
3. Set up the Property as an LLC
---
4. Document Your Property's Condition
---
5. Keep Security Deposits Separate
---
6. Get Repairs Done Promptly
---
---
---
---

---
---
12. Require Renters Insurance
Zumper Staff, Zumper
As a landlord, you likely have insurance that covers the apartment or housing complex, but did you know that leaves your tenants' belongings vulnerable? Break-ins, fires, and damage are all possibilities, and tenants will bear the financial burden of replacing bikes, electronics, and furniture. Avoid the sticky situation of dealing with upset tenants by requiring them to purchase renters insurance. Each insurance policy is different, and specific coverage may be needed for earthquakes, flooding, and other natural disasters. Encourage your tenants to purchase the appropriate policy; they'll thank you when they get that big screen tv replaced for free.
---
13. Screen Tenants Thoroughly
---
---
---
---
---
---
19. Work with a Real Estate Attorney
---
---
21. Know the Local Real Estate Laws
---
---
---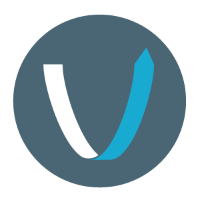 ---
---
---
Bottom Line
Being a real estate investor is a business and it can be a lucrative one. Keep this landlord advice in mind. By treating it like a business, being organized and knowing the local and state laws, you're on your way to having a successful long-term investing strategy.