Cyber insurance is a policy designed to protect businesses from losses that occur as a result of cyberattacks and electronic data breaches. Cyber insurance companies typically cover costs like data restoration, legal fees, consumer credit monitoring, and regulatory fines. We reviewed more than 25 of the top cyber insurance providers and narrowed them down to the seven best.
Best Cyber Insurance Companies
| Cyber Insurance Provider | Best For |
| --- | --- |
| | (Best overall) Sole proprietors and microbusinesses working off of smartphones, tablets, and laptops |
| | Professional services, such as public relations (PR) and media firms, with extensive records of private client information |
| | Business owners who want to shop for cyber policies among different providers quickly |
| | Healthcare providers that need protection for cyberbreaches revolving around Health Insurance Portability and Accountability Act (HIPAA) compliance |
| | Retailers dealing with a variety of online information and payment gateways |
| | Financial institutions with extensive databases of private client information |
| | Information technology (IT) startups requiring professional liability that covers clients' accusations of negligence |
How We Evaluated Cyber Insurance Providers
To identify the top cyber insurance companies, we evaluated several factors, including:
Financial strength: A history of financial solvency rated by A.M. Best, an insurance-specific credit rating agency
Coverage highlights: Review of the benefits of purchasing a cyber policy with each carrier, including broad coverage, endorsements, and additional tools
Appetite: Each company's ability or preference to insurance-specific types of industries
Discount opportunities: Opportunities to bundle multiple policies for discounts
Other features: Unique benefits available to policyholders like online claims management
In reviewing all criteria for many of the small and large cyber insurance providers, Hiscox stands out as the overall best. Hiscox offers the right mix of strength, service, and policy inclusions needed by small business owners, making the entire process fast and easy.
Tip: When you begin shopping for cyber insurance, be prepared to answer questions about your business's cybersecurity policies, history of cyberattacks, and digital infrastructure.
Hiscox: Best Overall Cyber Insurance for Small Businesses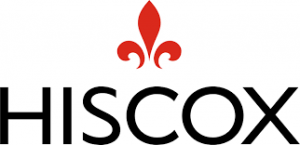 Hiscox gets the nod as our overall best cyber insurance provider because of its team of small business experts dedicated to identifying risks and finding cost-effective prevention solutions. It's a leader in small business insurance for sole proprietors and microbusinesses. The carrier has more than 15 years of experience continuously underwriting cyber insurance, responding to more than 1,500 cyber and data risk incidents.
| Hiscox Strengths | Hiscox Weaknesses |
| --- | --- |
| Focus on sole proprietorships and microbusinesses | Cyber policies not quoted online, unless in California, Florida, Texas, Washington, or Georgia via CyberPolicy |
| Cyberrisk management services available | Some additional policies only available through partnerships |
| Discounts for multiple policies and home-based businesses | No online chat in application |
| Easy online application for accurate quotes in nine industries and more than 70 professions | |
| Flexible payment option | |
| Online claims management available | |
| A (Excellent) rating from A.M. Best | |
Coverage Highlights
Hiscox offers an enhanced cybersecurity insurance product called CyberClear®. This policy covers small business owners for existing, and future cyberrisks plus business interruption coverage should operations stop after a breach. CyberClear® coverage includes:
First-party breach response costs
Third-party liability claims including regulatory fines and penalties, cyberextortion, cyberbusiness interruption, and data recovery costs
Optional coverage for cybercrime, cyberdeception, and social engineering
Optional coverage for broader business interruption loss, including dependent business interruption, system failure, and dependent system failure
Costs for voluntary notification of consumers in addition to that required by law
Hiscox also has a team for proactive risk management training and small business rebuilding after a cyberattack with its CyberClear Academy. Policyholders have access to a comprehensive panel of breach response resources, including public relations support, legal services, credit monitoring, and more.
Online quotes are unavailable for cyber insurance. Residents of California, Florida, Texas, Washington, or Georgia are directed to quote with CyberPolicy.
Other Features
Hiscox focuses on its small business niche and produces affordable policies that still cover common business risks. The carrier has an appetite for microbusinesses to Fortune 250 firms in a wide range of industries, including professional services, technology, health care, manufacturing, construction, retail, and financial services.
Generally, businesses can get quotes online for general liability, business owner's policy (BOP), or professional liability. Hiscox offers up to 5% off for home-based businesses and for buying multiple policies.
Chubb: Best Cyber Insurance for PR and Media Firms


Chubb is the best choice among cyber insurance providers for its policies covering public relations firms and media companies. These businesses often have extensive digital and paper files for clients that contain highly sensitive and confidential information.
| Chubb Strengths | Chubb Weaknesses |
| --- | --- |
| Multiple cyberplans available for purchase online | No online chat in application |
| Cybermobile app available | Additional coverage types only available through independent brokers, so additional fees may apply |
| Online claims management available | |
| Coverage for 13 industries and 500-plus professions | |
| International operations coverage | |
| A++ (Superior) rating from A.M. Best | |
Coverage Highlights
Chubb offers a CyberERM (enterprise risk management) package that is designed to address evolving regulatory and cybersecurity standards. The package includes coverage for:
Computer ransom demands, including consulting and investigation fees to prevent future attacks
Lost income due to cyberattack
Business interruption and extra expenses
Digital data recovery
Deleted customer data
Accidental sharing of customer data
Legal defense, PR costs, and customer notification costs
If your business faces extortion expenses, most cyber policies with Chubb include coverage for Bitcoin and other cryptocurrencies. Coverage is applicable anywhere to address the continued evolution of cloud housing and data storage. Two CyberERM plans are available via the online app, Basic and Plus. The latter includes media liability coverage up to $1 million.
Chubb cyber insurance policyholders may opt-in for cybersecurity services to help secure your business devices against viruses, malware, and other online threats. Additionally, the carrier offers businesses a mobile apple for rapid incident response options and resources in the event of a cyber-related incident, including access to a live cyber response specialist.
Other Features
Chubb offers other benefits, such as:
24/7 claims support: Chubb claims representatives are available to assist you at any time. You can also file a claim and estimate damage online from any device.
Broad, customizable coverage: For each of its business insurance products, you can also customize your coverage to only pay for what you need.
Global reach: Chubb can help businesses located in, or with operations in, more than 170 countries.
Chubb is working to provide commercial insurance for small businesses that protects their unique risks while also delivering best-in-class service. The carrier recently began offering online quoting through its small business microsite; however, the main Chubb domain directs users to get in touch with a local agent.
CyberPolicy: Best Cyber Insurance for Time-strapped Businesses


CyberPolicy is an online insurance brokerage that partners with many of the nation's top-rated insurance carriers. This gives CyberPolicy's customers the advantage of having one application to complete to get multiple insurance quotes. Some of the carriers that CyberPolicy works with include AmTrust, Liberty Mutual, and Nationwide.
| CyberPolicy Strengths | CyberPolicy Weaknesses |
| --- | --- |
| Instant cyber insurance quotes online | Doesn't write its own policies |
| Cyber policies available for immediate online purchase | No online claim management |
| Online quotes from at least six top-rated carriers | Chat or advisors aren't available 24/7 |
| Free online cybersecurity checkup tool | Financial strength varies by carrier |
| | Service experience varies by carrier |
Coverage Highlights
CyberPolicy is ideal for small business owners who want to compare cyber insurance prices and coverages before buying. Their application is easy to complete and often returns quotes from available carriers within minutes. Cyber liability policies through CyberPolicy generally are quoted by other carriers on this list, including Hiscox and Chubb. You get the benefit of comparison shopping multiple top cyber insurance companies at once while knowing you'll get comprehensive coverage.
Other Features
Aside from time-efficient comparison shopping, the other benefits of CyberPolicy come from its educational tools and cybersecurity resources, including:
CyberCheckup: Free tool offering expert advice based on your business's cyberrisks
Education center: Hub with articles on cybersecurity best practices
Cyberglossary: A place to learn about cybersecurity terminology
InsuranceGuru: Another free tool to help assess your other business insurance needs
CyberPolicy offers other business insurance policies, sometimes using multiple carriers to find the best product or price for small business owners. They cover most industries and can work with clients to customize policy options for unique situations.
AIG: Best Professional Cyber Liability Insurance for Health Care Professionals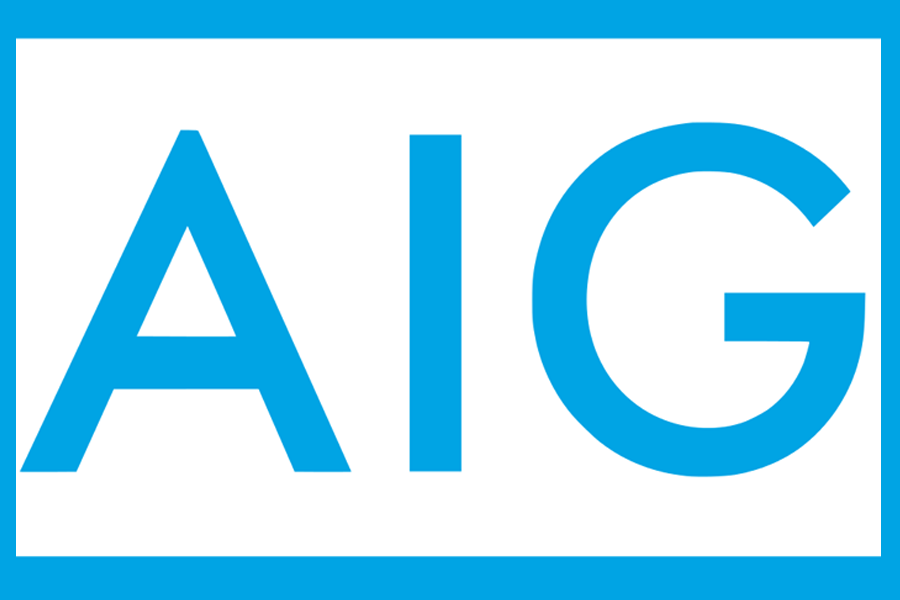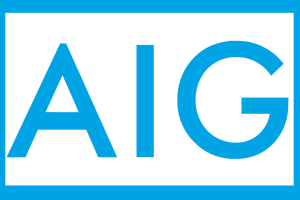 AIG, one of the largest insurance carriers in the world, insures a wider range of businesses than most. This includes health care professionals who are processing not only customer information but also collecting and storing biometric data. AIG has the financial strength to capably handle basic to catastrophic claims affecting consumers and businesses.
| AIG Strengths | AIG Weaknesses |
| --- | --- |
| Three tiers of cyber coverage available | No online quotes |
| 24/7 cyberclaims hotline | Lengthy underwriting process |
| Threat analytics and loss prevention services | Limited online claims management |
| A (Excellent) rating from A.M. Best | |
Coverage Highlights
Health care professionals need to be compliant with HIPAA, so they need to acquire robust cyber insurance. AIG offers three cyber insurance packages with varying levels of coverage:
CyberEdge®: A basic level package with cyber liability insurance protection to cover data breach costs and first-party costs, including event management, data restoration, and financial costs to third parties, network interruption, and cyberextortion
CyberEdge® Plus: The basic cyber liability coverage plus claims as a result from the cyberevent for business interruption, first- and third-party property damage, physical injury to third parties, and products/completed operations coverage
CyberEdge® PC: Top-level package offering excess coverage for bodily injury, property damage, and financial loss resulting from a cybersecurity failure
AIG has been writing cyber insurance for nearly 20 years, putting them ahead of most competitors in the space in terms of experience. The application process can be lengthy, but the coverage is unmatched in many ways.
Other Features
In addition to its comprehensive cyber coverage, AIG offers its insureds additional tools and resources to prevent and respond to cyberevents, including:
Detailed threat scoring and analytics: Custom benchmark reporting to help your business understand its current cyber-related needs and coverages based on your application.
Loss prevention tools and services: A toolkit of resources is included to policyholders for additional protection from ransomware, ways to prevent employees from falling victim to phishing attacks, and more.
Global claims expertise: AIG's CyberEdge® Claims Hotline is available 24/7 to help implement a business's response plan and work with necessary vendors to identify threats.
To get coverage with AIG, you need to work with an agent or broker to apply electronically. The carrier provides many of its applications in an interactive PDF format on its website.
The Hartford: Best Cyber Insurance for Retailers


The Hartford has a wide appetite for business risk, meaning it covers many industries and business sizes. In particular, The Hartford provides great coverage for retailers that use multiple point-of-sale (POS) systems―both in-store and online and collect customer information.
| The Hartford Strengths | The Hartford Weaknesses |
| --- | --- |
| Data breach coverage available with general liability or BOP in online quote | No online quotes for cyber liability and data breach insurance |
| Online quotes to 51 professions in 24 industries | Cost information only available by applying |
| Online claim reporting available | Limited online claims management |
| A+ (Superior) rating from A.M. Best | No coverage in Alaska or Hawaii |
Coverage Highlights
If your retail business only needs data breach insurance, The Hartford has an endorsement that can be added easily to its BOP or general liability policy for as little as $35. However, if your business needs more robust coverage, including data breach as well as cyber liability protection, The Hartford offers its CyberChoice package, which includes:
Data privacy and network security liability
Privacy regulatory matters
Media liability
Incidence response expenses, including notification and identity protection
Crisis management
Payment Card Industry (PCI) forensic investigation
Cyberextortion
Business interruption expenses
CyberChoice policyholders may add extra endorsements for system failure coverage, dependent system failure coverage for a third-party service provider, and crime coverage. CyberChoice coverage is underwritten through regional offices located across the country, and it's available in two packages: CyberChoice Secure and CyberChoice Professional. CyberChoice Secure is the policy appropriate for retailers.
Other Features
The Hartford offers additional helpful features including:
Business insurance checkup: This is an interactive tool to determine if you have the right amount of coverage protection for your business.
Risk exposure education: Risk is mitigated best with education, and The Hartford provides many resources to help commercial property owners reduce potential claims.
Added protection: The Hartford includes more endorsements without additional costs in its coverage.
Not only does The Hartford underwrite most types of risk, but its policies also cover more with fewer added costs than their competitors. When it comes to a business owner's policy, few bundle coverage better than The Hartford. However, if you're looking for a quick policy purchase online for comprehensive cyber insurance, there are better choices.
Travelers: Best Cyber Insurance for Financial Services


Travelers offers the main business insurance policies as well as many specialty policies owners need in diverse risk environments. Travelers has an add-on cyber liability endorsement on its business owner's policies that makes it very convenient for financial services to get coverage without buying multiple policies.
| Travelers Strengths | Travelers Weaknesses |
| --- | --- |
| Cyber coverage available as BOP add-on | No online quotes |
| Multiple tiers of cyber coverage available | No online chat |
| Coverage for 24 industries | No cost information available |
| Online claim reporting available | |
| A++ (Superior) rating from A.M. Best | |
Coverage Highlights
Travelers offers small business owners a cyber liability add-on to their BOP called CyberFirst Essentials® – Small Business that offers $25,000 limits on information security liability coverage. The endorsement adds a minimum of $150 to your yearly premium. Specialized coverage can also be acquired for technology companies and public entities.
If your business needs more robust cyberprotection, Travelers also offers CyberRisk, which includes coverage for:
Forensic investigations
Litigation expenses
Regulatory defense expenses and fines
Crisis management expenses
Business interruption
Cyberextortion
One unique benefit of Travelers' CyberRisk is that it covers costs to improve a computer system after a security breach to help eliminate vulnerabilities that could lead to a similar breach. Beyond its cyber insurance coverage, Travelers also has cybersecurity resources offering cyberattack readiness programs to business owners.
It's important to note the following types of financial service businesses are ineligible for coverage with Travelers:
Financial institutions with custody or control of customers' money, securities, or property
Collection agencies
Private equity firms, venture capital firms, or hedge funds
However, specialized financial institution bonds and professional liability coverage are available through bond and specialty insurance.
Other Features
Travelers offers all lines of business insurance for companies big or small, making it a great partner to work with for all risk management needs. Travelers uses its national network of agents to take applications. The company's website helps match small business owners with local agents to make sure underwriting questions are answered properly. Getting the right information at the application process helps protect against unexpected premium adjustments.
Embroker: Best Cyber Insurance for IT Startups


Embroker is an online insurance broker that places most of its applicants with top-tier insurance providers but also offers several proprietary lines of insurance. These include directors and officers (D&O) insurance and IT errors and omissions (E&O) insurance policies. IT firms, in particular, can benefit from the broker's Startup package in the ever-evolving cybersecurity world.
| Embroker Strengths | Embroker Weaknesses |
| --- | --- |
| Startup Insurance package includes IT E&O and cyber coverage | Financial strength varies by carrier |
| Venture capitalist partner program available | Service experience varies by carrier |
| Instant quotes available for purchase online | Customer service not available 24/7 |
| Coverage for 11 industries | |
| Online chat bot available 24/7 | |
Coverage Highlights
Because Embroker caters to startups, it has an affinity for IT companies and has developed insurance solutions for cyberrisks. Embroker has built a product that extends from non-technology small businesses to full-service IT businesses. The broker writes its own startup insurance package, which includes directors & officers insurance, employment practices liability insurance (EPLI), technology E&O insurance, and cyber insurance. Cyber coverage features include:
Data loss, recovery, and recreation
Business interruption and loss of revenue due to a breach
Loss of transferred funds
Computer fraud
Cyberextortion
The package is a great choice for IT startups to hit the ground running with the policies they need for comprehensive protection. It's backed by reinsurer Munich Re, which has an A+ (Superior) rating from A.M. Best. Businesses can also get quotes for cyber insurance from multiple top-rated carriers if they don't need a startup package.
Other Benefits
Embroker offers a unique digital business BOP available for online purchase backed by CNA. It's available as a standard or enhanced package. The enhanced package includes additional coverage with higher limits that typically doesn't come in a BOP like computer fraud and emergency management, and it only costs about $300 more than the standard package.
Additionally, venture capital firms can enroll in Embroker's Venture Program to track the insurance policies of its portfolio companies to ensure they have adequate business coverage. The portfolio companies are eligible for premium credits up to 25% on specific policies if they acquire coverage through Embroker.
What Is Cyber Insurance?
Cyber liability insurance is designed to protect businesses from claims arising from computer hacks, data breaches, ransomware, and otherwise compromised company servers or electronic resources. It covers both the expenses of data restoration and repairs to technology as well as consumer and regulatory costs resulting from compromised personal and private data.
First-party vs. Third-party Cyber Coverage
Top cyber insurance companies with broad coverage options usually offer both:
First-party coverage: Pays for actual damages to the business, such as data restoration, regulatory fines, and credit monitoring services for customers.
Third-party coverage: Pays for liability claims made by consumers, plus your legal defense and any civil awards or consumer settlements.
Cyber insurance providers do not cover physical losses of data, such as losses due to fire, flood, or human error like losing a flash drive. Data breach policies cover these losses. While some business insurance companies' data breach policies cover cyberlosses as well, most cyber insurance companies specialize in digital data coverage specifically.
Many IT companies need cyber insurance to cover allegations if devices they're responsible for, such as servers, networks, and data storage, fail to meet the highest standards of compliance and security. However, IT firms typically get cyber coverage through their professional liability policies because accusations are related to their professional services.
Bottom Line
The cost to prevent and protect against cyberattacks from occurring is far less than the costs to rebuild data, provide consumer restitution, and pay regulatory fines. Hackers know that small business owners are less likely to implement sufficient cybersecurity, and that makes their businesses easy targets. The top cyber insurance companies don't just insure the risk―they consult businesses on how to reduce exposure.