Cyber insurance is a specialized liability policy designed to protect businesses from damages and losses that occur as a result of cyberattacks and electronic data breaches. Cyber insurance companies typically cover costs like data restoration, legal fees, consumer credit monitoring, ransom payments, and regulatory fines.
We reviewed more than 25 of the top cyber insurance providers and narrowed them down to the 10 best.
Top Cyber Insurance Companies 2019
What Cyber Insurance Is
Cyber liability insurance is designed to protect businesses from claims arising from computer hacks, data breaches, ransomware, and otherwise compromised company servers or electronic resources. It covers both the expenses of data restoration and repairs to technology as well as consumer and regulatory costs resulting from compromised personal and private data.
What Cyber Insurance Companies Cover
Cyber insurance companies with broad coverage options usually offer both first-party and third-party coverage. First-party coverage pays for actual damages to the business such as data restoration, regulatory fines, and credit monitoring services for customers. Third-party liability covers claims made by consumers, plus your legal defense and any civil awards or consumer settlements.
What Cyber Insurance Companies Do Not Cover
Cyber insurance providers do not cover physical losses of data, such as losses due to fire, flood, or human error, like losing a flash drive. These losses are covered by data breach policies. While some business insurance companies' data breach policies cover cyber losses as well, most cyber insurance companies specialize in digital data coverage specifically.
Cyber insurance companies also differentiate between businesses that have incidental cyber risk, like retailers, and those where the fundamental operations increase their chances of being sued, like software developers. Many IT companies need IT cyber errors & omissions insurance policies to cover allegations that the servers, networks, and data storage devices they're responsible for failed to meet the highest standards of compliance and security.
Who Cyber Insurance Is For
Cyber insurance is for any company that has any type of digital exposure with proprietary information, consumer personal and private data, and payment collection. Federal regulations mandate companies are responsible for the protection of information collected. Even accidental loss leads to company financial liability.
Cyber Insurance Costs
Cyber liability insurance costs vary widely among industries and cyber insurance providers. Cost range from $800 to more than $7,500 annually. Potential claims can quickly exceed tens of thousands of dollars—even for a small business. Understanding how cyber insurance protects against the financial loss caused by digital data breaches helps in relation to other business insurance ensures you get the right policy in place.
How We Evaluated Cyber Insurance Providers
To rank the best cyber insurance companies, we evaluated a number of factors, including financial strength, customer satisfaction, and the availability of other commercial policies. Additionally, we judged cyber insurance providers based on their appetite to insure specific types of professional liability insurance in industries such as retail, healthcare, and financial services.
The criteria we used to evaluate the best cyber insurance companies include:
Financial strength: A history of financial solvency rated by some or all of the four major insurance credit rating companies
Underwriting process: Clear and concise application procedures that help small business owners get the right insurance online with little assistance
Other insurance policies: Multiple types of commercial insurance policies that may include offering cyber as a rider to other policies or as a standalone policy.
Discount opportunities: Opportunities to bundle multiple policies for discounts
Customer reviews: Service and claims satisfaction based on real customer reviews and J.D. Power and Associates ratings
In reviewing all criteria for many of the small and large cyber insurance carriers, The Hartford stands out as the overall best. The Hartford offers the right mix of strength, service, and policy inclusions needed by small business owners, making the entire process fast and easy.
The Hartford: Best Overall Cyber Liability Insurance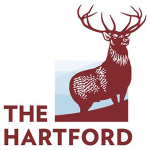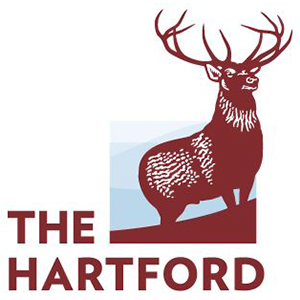 The Hartford gets the nod as our overall best cyber insurance provider because of its team of small business experts dedicated to identifying risks, finding cost-effective prevention solutions, and covering claims. Cyber threats evolve daily, and The Hartford evaluates how its policies protect its clients constantly and makes the appropriate adjustments.
The Hartford Financial Strength
The Hartford is among the top-rated insurance companies for financial solvency and strength, meaning it has the resources not just to cover claims but also to add value with client assessment and training. The Hartford's keen underwriting standards identifies the real risks businesses face within its respective industries and manages premiums and claims properly to cover those risks.
The Hartford Credit Ratings
The Hartford Unique Benefits
The Hartford has a cyber endorsement that is added to its business owner's policy (BOP) easily. The Hartford makes it less complicated to add either first-party or first- and third-party cyber coverage with higher limits than most of its competitors—up to $500,000 for first-party coverage and up to $1 million for third-party coverage.
The Hartford Other Insurance Policies
The Hartford offers all lines of business insurance, including general liability, BOPs, business property, and business interruption insurance. Its niche market is Main Street businesses, meaning small, locally owned retail, foodservice, and professional service providers. Small business owners also like the fact that The Hartford can underwrite personal home and auto insurance, offering small business owners a convenient way to have everything in one spot.
What The Hartford Is Missing
The Hartford does a great job of helping most small business owners obtain insurance directly through its online platform. When it comes to adding cyber endorsements or obtaining a standalone policy, a small business owner may have to plan for additional underwriting time as The Hartford usually needs additional information to assess the risk properly.
The Hartford Customer Reviews
Many online reviews for The Hartford are about personal lines of insurance—home and auto—making it hard to ascertain how business owners feel about services. However, J.D. Power and Associates ranked The Hartford number two in overall customer satisfaction in a 2019 report, and that should provide confidence that the company works hard to deliver on its promise to make customers whole after a loss.
The Hartford Cyber Liability Application Process
The Hartford'sThe Hartford's underwriting process starts with a standard online application that takes about five minutes. The application prompts you to add cyber liability coverage if desired and follows with a series of questions to tailor the coverage. In general, the process is quick and completed entirely online. Should additional information be required, a representative can obtain it in a short phone interview.
CNA: Best Cyber Liability Insurance for Legal Offices

CNA is the best choice among cyber insurance companies for its policies covering legal offices, public relations firms, and media companies often subject to Digital Cinema Initiatives (DCI) compliance. These companies often have extensive digital and paper files for clients that contain highly sensitive and confidential information. As one of the largest insurance carriers in the country, CNA can cover almost all insurance needs for its clients.
CNA Financial Strength
CNA uses innovative risk control measures to help clients reduce costly claims that help it continue to grow financially through reduced overall claims, appropriate product pricing, and company-wide cost control measures. The result is a company with $318 million in 2018 core revenue and robust surplus exceeding $10 billion.
CNA Credit Ratings
*NR = No rating available
CNA Unique Benefits
CNA is uniquely positioned to help industry service providers with cyber liability insurance needs. It was the first to be awarded Underwriter Laboratories' Recognized Risk Engineer professional designation, leading the way for its risk specialists and underwriters to help small business owners evaluate risk and create solutions beyond buying an insurance policy. CNA's NetProtect Cyber Liability policy offers worldwide coverage from $100,000 to $2,000,000 and covers both electronic and paper files.
CNA Other Insurance Policies
CNA offers all lines of business insurance as well as personal insurance products, such as home and auto. CNA is a large international carrier that provides its small business customers protection at various points of operations. Along with its cyber liability insurance coverage, it offers general liability, workers' compensation, employment practices liability insurance (EPLI), and key man insurance.
What CNA Is Missing
CNA won't give you a quote in five minutes online because it takes a very hands-on approach to underwriting. This method works well for the mega carrier that operates on the principle that good underwriting practices help reduce claims. This helps keep both the carrier's and the small business owners' costs down.
CNA Customer Reviews
CNA has few online small business reviewers primarily because it operates in larger business spaces. The existing online reviews talk about complaints such as denied claims, something not uncommon for insurers, especially the larger companies. Small business owners should utilize CNAs hands-on underwriting process to ask a lot of questions and understand coverage options fully.
CNA Professional Liability Insurance Application Process
CNA takes a boots-on-the-ground approach to underwriting and meets with business owners whenever possible to complete applications and assess their risk. Start the application process by going to CNA's online portal to find an agent within your community. A local presence provides insights regarding risk and proper coverage unique to geographic locations.
Hiscox: Best Cyber Liability Insurance Home Service Providers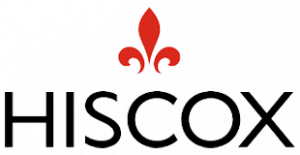 Hiscox has emerged as a leader for small business insurance solutions with a niche market of independent contractors and microbusinesses. Its innovative online platform keeps administrative costs down and savings are passed on to business owners. With affordable insurance options, Hiscox can help the home-based business owner who might not otherwise be able to afford multiple insurance lines to protect their future.
Hiscox Financial Strength
Hiscox focuses on its small business niche and produces affordable policies that still cover common business risks. In doing so, Hiscox has quickly emerged as a financially sound insurance carrier capable of handling large claims across a variety of loss scenarios. Hiscox is building more robust policies that pertain to a wider variety of small business owners. Doing so slowly helps them remain financially strong.
Hiscox Credit Ratings
NR* = No rating available
Hiscox Unique Benefits
Hiscox offers a newly enhanced cyber liability insurance product called CyberClear. This insurance policy covers small business owners for existing and future cyber risks plus business interruption coverage should operations stop after a breach. Hiscox also has a team for risk management training and small business rebuilding after a cyberattack.
Hiscox Other Insurance Policies
Hiscox specializes in small business insurance, especially independent contractors, and can offer all lines of commercial policies. Microbusinesses can get quotes for general liability, umbrella, and business property. Hiscox's insurance lines include general liability, umbrella liability, and business property insurance. There are no personal lines of insurance such as home or auto available with Hiscox.
What Hiscox Is Missing
Hiscox has limited specialized insurance liability policy options for small business owners. While it can offer coverage to an extensive list of industries, there are limitations for some policies, such as professional liability, and even a few geographic restrictions for small business owners. Check with Hiscox to confirm if all desired policies are available in your state.
Hiscox Customer Reviews
Hiscox has a higher ratio of positive online customer reviews compared to negative ones. Small business owners report satisfactory claims processes and find the company to be very amenable to work with regarding basic service issues.
Hiscox Cyber Liability Application Process
Hiscox uses a proprietary online portal to start the application process. Most policies are quoted and purchased through this portal, making it convenient for small business owners to get the insurance needed quickly. Hiscox's application can be completed within a few minutes online for most small business risks.
Travelers Group: Cyber Insurance for Financial Institutions


Travelers Group is a national leader for commercial insurance, offering both the main types of business insurance and many of the specialty insurance policies owners need in diverse risk environments. Travelers Group has an add-on cyber liability endorsement on its business owner's policies that makes it very convenient for financial services offices to get coverage without buying multiple policies.
Travelers Group Financial Strength
Travelers Group ranks among the top insurance providers regarding financial strength. The company is internationally recognized as a leading resource for businesses looking to protect assets, employees, and revenues. The reason Travelers Group maintains its financial power is its sound underwriting practices that reduce claims while being fiscally prudent with cash reserves.
Travelers Group Credit Ratings
Travelers Group Unique Benefits
Travelers Group offers small business owners a cyber liability add-on to their BOP called CyberFirst Essentials that offers $25,000 limits on information security liability coverage that adds a minimum of $150 to your yearly premium. Beyond its insurance coverage, Travelers has set the benchmark for cybersecurity resources offering cyberattack readiness programs to business owners.
Travelers Group Other Insurance Policies
Travelers Group offers all lines of business insurance for companies big or small, making it a great partner to work with for all risk management needs. Travelers Group offers insurance products such as general liability and workers' compensation but also provides great coverage for product liability, equipment breakdown, and professional liability risks.
What Travelers Group Is Missing
Travelers Group provides services across the nation; however, its cyber liability insurance is not available in California, Arkansas, Virginia, or Washington. Before starting the application process, small business owners should confirm with a Travelers Group agent that cyber coverage can be written for their business.
Travelers Group Customer Reviews
Travelers Group has fewer online complaints compared to other major insurance carriers. Because the ratio of online reviews tends to skew to negative reviews, the small number of reviews suggests that Travelers Group does a good job of helping clients mitigate risk and deal with claims. J.D. Power and Associates gives it an Excellent rating for client satisfaction.
Travelers Group Cyber Liability Application Process
Travelers Group uses its national network of brokers to take applications for all insurance policies. The company's website helps match small business owners with local agents to make sure underwriting questions are answered properly. Getting the right information at the application process helps protect against unexpected premium adjustments.
Embroker: Best Technology Errors & Omission Insurance for IT Firms


Embroker is an online insurance broker placing most of its insurance products with top-tier insurance providers but also offers several proprietary lines of insurance such as directors and officers and Information Technology (IT) errors and omissions insurance policies. Embroker caters to the startup sector by keeping costs down and helping find necessary policies for new business owners who might not realize the extent of risks their new venture poses.
Embroker Financial Strength
As a commercial insurance broker, Embroker partners with the top insurance carriers and shops for the best rates on behalf of its clients. When it comes to proprietary products, Embroker has developed surplus lines partnerships with A-rated companies to create customized products that match the specific needs of technology business clients.
Embroker Unique Benefits
Because Embroker caters to startups, it has an affinity for IT companies and has developed insurance solutions in the ever-evolving cybersecurity world. Identifying the risk to IT companies helps these businesses avoid financial losses resulting from cybersecurity that cause product or services failures. Embroker has built a product that extends from nontechnology small businesses to creators of firewalls, servers, and data protection methods.
Embroker Other Insurance Policies
Embroker offers all lines of commercial insurance for small businesses, including general liability, surety bonds, workers' compensation, and products and completed operations insurance. They work with cutting-edge industries, including technology startups and cannabis. Embroker doesn't offer personal lines of insurance such as home and auto.
What Embroker Is Missing
Embroker is extremely focused on using technology to conduct business. This makes sense for keeping costs down, but it does not invite consumers to make a phone call to get clarification to questions about products they may or may not need.
Embroker Customer Reviews
Embroker is relatively new to the business insurance online space and doesn't have a body of user reviews. As the company grows, one would expect to see reviews vary for both their services as an insurance broker and their proprietary products that are trying to revolutionize insurance for technology businesses.
Embroker Cyber Liability Insurance Application Process
Embroker has one of the fastest online portals you will find. Compared to its competitors, Embroker gets more policies quoted and purchased within minutes of submitting an application. When additional information is required for proper underwriting of products outside of its proprietary mix, an Embroker' representative follows up with a quick email or phone interview.
The Doctors Company: Best Professional Cyber Liability Insurance for Healthcare Professionals

The Doctors Company is a company owned by doctors seeking to provide the best insurance products to protect those in the medical industry from unique risks. The Doctors Company is the largest physician-owned provider for medical malpractice insurance and understands what doctors need to be compliant with the Health Insurance Portability and Accountability Act (HIPAA).
The Doctors Company Financial Strength
The Doctors Company is a mutual insurance company, meaning it's owned by its members, all of whom are doctors with one mission: to protect healthcare professionals from the costs of malpractice claims. It has more than $4.5 billion in assets with more than one-third of that held in loss reserves in preparation for claims.
The Doctors Company Credit Ratings
*NR = Not Rated
The Doctors Company Benefits
The Doctors Company works specifically with doctors and medical providers and is completely dedicated to solving the risk issues and lawsuit susceptibility in this industry. With more than 82,000 members, it's the largest national physician-owned provider of malpractice insurance. Its CyberGuard PLUS is a surplus lines program that allows policyholders to increase the cyber limits in their medical liability protection to cover cyber risks and any resulting HIPAA issues better.
Discounts are available for members of the following professional organizations:
American College of Surgeons (ACS)
American College of Cardiology (ACC)
American Society of Plastic Surgeons (ASPS)
American Association of Neurological Surgeons (AANS)
American Academy of Otolaryngology (AAO-HNS)
Society of Hospital Medicine (SHM)
The Doctors Company Other Insurance Policies
The Doctors Company specializes in medical malpractice insurance but offers a host of other liability products, including general liability, directors and officers, workers' compensation, and regulatory compliance liability insurance.
What The Doctors Company Is Missing
The Doctors Company focuses on high-risk insurance policies but does not have a standard business property policy or BOP. Instead, the company focuses on areas where high litigation costs can bankrupt even the most financially sound doctor's office so that medical professionals need to cover their property exposures through other carriers.
The Doctors Company Customer Reviews
There are not many online reviews for the company; the few that exist are primarily from patients in malpractice cases, not the policyholder. The company seems to have a reputation for aggressively litigating cases to protect doctors' financial interests and their reputation.
The Doctors Company Cyber Liability Insurance Application Process
The Doctors Company uses an online application to get the basic information of the medical practice. A representative then calls to determine the exact coverage needed. Those with no claims and that remain claim-free can get up to a 25% discount on certain policies. CyberGuard is an added endorsement to existing malpractice policies keeping application paperwork to a minimum.
CoverWallet: Best Cyber Insurance to Shop Rates

CoverWallet is an award-winning online insurance brokerage that partners with many of the nations top-rated insurance carriers. This gives CoverWallet's customers the advantage of having one application to complete to get multiple insurance quotes. Some of the carriers that CoverWallet works with include Chubb, Markel, Atlas, and Liberty Mutual.
CoverWallet Financial Strength
CoverWallet does not have a credit rating because it is an online broker. The companies it partners with are insurance carriers, so every consumer should inquire about their ratings when they receive quotes. From our review, CoverWallet only deals with "A-paper companies," meaning financially strong insurance carriers.
CoverWallet Unique Benefits
CoverWallet is ideal for small business owners who want to compare cyber insurance prices and coverages before buying. Their application is easy to complete and often returns quotes from all available carriers within minutes. A commercial insurance agent is assigned to the small business owner to review the pros and cons of each quote. Cyber liability policies through CoverWallet start at $63 per month for low-risk businesses.
CoverWallet Other Insurance Policies
CoverWallet offers all types of business insurance, sometimes using multiple carriers to find the best product or price for small business owners. They cover most industries and can work with clients to customize policy options for unique situations.
What CoverWallet Is Missing
Because CoverWallet is a broker, some of the servicing is done by the insurance carrier that writes the policy. This means frustration and confusion can arise if a policyholder expects CoverWallet to be able to handle all requests. This problem most frequently happens in the claims process where insurers send in-house adjusters and use their own service representatives.
CoverWallet Customer Reviews
Customers give high marks for the online portal in their CoverWallet reviews, saying it makes getting insurance policies easy. Reports and reviews also comment about the speed of service handling and pleasantness of phone representatives.
CoverWallet Cyber Insurance Application Process
CoverWallet starts with a 60-second online application. This information is sent to an account representative who then calls the business owner to walk through the application process to ensure the right industry and business questions are assessed. The representative then takes that information to shop all the carrier partners for the best policy options to present to the business owner.
Bottom Line
The cost to prevent and protect against cyberattacks from occurring is far less than the costs to rebuild data, provide consumer restitution, and pay regulatory fines. It isn't just big corporations that get targeted by cybercriminals. Hackers know that small business owners are less likely to implement sufficient cybersecurity, and that makes their businesses easy targets. The top cyber insurance companies don't just insure the risk―they consult businesses on how to reduce exposure.
Finding the right cyber insurance provider can make the difference between getting the right coverage or not. Start with the experts at The Hartford to get a no-obligation assessment of what cyber insurance you need that takes a few minutes.