Real estate videos are visual tours used by real estate agents and investors to highlight the positive attributes of a property available for sale. According to Mashable, 73% of homeowners prefer to hire listing agents who use online video. This article will show you four real estate videos every agent needs to master, describe the equipment you need, and offer 15 tips from the pros.
BombBomb offers real estate agents a simple way to make powerful, professional videos and add them to emails, text messages, and social media. It tracks every engagement and gives you alerts, notifications, and reports so you can spend more time on the people who are truly interested. Schedule a free demo to see how fast and simple it is to create professional videos with BombBomb.
The 4 Real Estate Videos Every Agent Needs to Master
Great real estate videos are worthless if no one ever watches them. Be sure that the videos you use are a feature in your listings, posted on social media accounts, and displayed prominently on your website. Here are four real estate videos that every agent should master to boost leads and engage future clients.
1. The Introduction Video
An introduction video is a quick, friendly video that you can use to introduce yourself to cold leads online as well as warmer leads who want to get to know you better. Think of your introduction video in real estate as an elevator pitch for your services. What can you offer clients that other agents can't?
Real estate introduction videos should be informal. Talk about yourself as a person and how you add value to the home buying experience rather than brag about previous sales. To humanize yourself, you can also quickly mention your hobbies or interests. Use interests that reinforce the fact that you're a local expert or highlight the perks of where you work. For example, if you live in Rhode Island and enjoy sailing, saying you're an avid sailor will get you further with clients than talking about your coin collection.
What Can I Use Introduction Real Estate Videos For?
Your introduction video is probably the most important video you'll ever make because there will be so many opportunities to post it online. You can (and should) post your introduction video on your Zillow Premier Agent profile, your website, Facebook, and YouTube, and you can even include it in emails to cold leads via email video software like BombBomb.
DIY or Hire a Professional?
Having your real estate introduction video professionally produced can have great ROI if you have the budget. This video will be everywhere online and a representation of you and your brand, so hiring a professional can be a sound investment. However, if you don't have the budget, rest assured that a great script and a heartfelt delivery will overcome the shortcomings of a self-shot video. Just make sure your audio is clear (no hissing, static, loud enough), your video is stable, and that you're in focus. We'll share some tips below for equipment that will help make your DIY video look professional, and give you some real estate videos to replicate below.
Example Introduction Video
Ohio-based real estate agent Chip James created a stunning introduction video that hit all the marks and then some. While this video is clearly professionally produced and likely didn't come cheap, your takeaway here should be his approach, not the fancy editing.
What James does well is focus on his personal approach to real estate, his family, and his charity work. He's not boasting or bragging, he's simply telling you what he offers. The lovely visuals and editing are nice, but at the end of the day they don't matter. You could make a video with a very similar impact with your smartphone.

Real Estate. Real Impact. from Chip James on Vimeo.
2. The Testimonial Video
Testimonial real estate videos can go a long way in convincing cold leads you're competent and trustworthy. While having a four-star review on Zillow can lead to a huge uptick in leads, some buyers might be a bit leery of written reviews. Testimonial real estate videos from happy former clients leave a heartfelt impression that's far harder to ignore than written reviews.
What Can I Use It For?
Testimonials are an incredibly versatile tool for real estate video marketing. If you have editing skills or can afford someone who does, you can weave a few great testimonials into your introduction video, social media pages or Facebook content. While some agents and firms like to use them wherever they have a presence, others like to keep them separate and feature these real estate videos on their specific testimonials website page.
DIY or Hire a Professional?
There is no need for testimonial real estate videos to be shot professionally unless you're using them in your introduction video. Shooting testimonials with clients in different locations, with slightly different cameras and sound, will make them appear more genuine, and, therefore, more effective.
Example Testimonial Video
Boulder Colorado real estate agent Bob Gordon has a great testimonial real estate video from multiple happy former clients. Notice how each testimonial is shot in a different location and doesn't seem scripted. If they were all shot in a studio or had specific words they were saying, it certainly wouldn't have seemed as genuine. The music is also a nice touch.
3. The Neighborhood Tour Video
A neighborhood tour is a great staple in the arsenal of your real estate marketing videos. The neighborhood tour video provides evergreen content that you can use over and over again to show off your marketing chops and local expertise for both buyer and seller clients.
Good real estate videos that show off the neighborhood should capture multiple attractive locations in the area along with your narration about what makes the neighborhood special. You can highlight great transportation options, nightlife, parks, landmarks, or whatever else you think your clients would like to know.
What Can I Use It For?
Neighborhood tours are great to have on your website, Facebook, and YouTube. Along with posting them to your own channels, neighborhood tours are also fantastic real estate videos to send to relocation clients. If you make a great video in a quiet market, you may find yourself with thousands of YouTube views from curious home shoppers, so be sure to brand your neighborhood tours so people know exactly who to contact!
DIY or Hire a Professional?
In the case of the neighborhood video tour, if you have the budget, a professionally-produced neighborhood tour video can absolutely be worth the money. Capturing outdoor shots of various locations, creating effective transitions, and making them all look attractive can be a challenge for an amateur videographer. That being said, if it's not in your budget, with the right tools, a great script, enthusiasm and expert local knowledge, you can make a DIY neighborhood tour video shine.
Example Neighborhood Tour Video
San Francisco real estate agent Beverly Barnett has a great neighborhood tour of the Pacific Heights Neighborhood. Barnett showcases the styles of homes, views, schools, and what makes her neighborhood special. Note that it's well made and professional, but still comes across as genuine, with the feel that you're taking the tour right beside her.
4. Listing Videos
When most people think of real estate videos, listing videos are usually the first thing that comes to mind – with good reason. Listing videos not only help to sell homes, they're also a great way to impress your current and future seller clients. A portfolio of real estate videos focused on listings will help you land more seller clients.
What Can I Use It For?
Listing videos give you two unbeatable advantages. The first advantage is that real estate video marketing for listings helps you sell your listings faster. Secondly, real estate videos for your listings can help you attract more seller clients.
People who see your real estate video marketing skills, and the results you get by doing it, are more inclined to hire you in the future. Being able to show off your real estate videos at listing appointments definitely puts you head and shoulders above those who can't offer this technology.
DIY or Hire a Professional?
While a DIY-looking testimonial video can be endearing, a formal listing video that looks anything less than professional most certainly isn't. This is the place to hire a professional and do it right. You'll make your client happy and be able to show off to future clients as well. One great listing video can help you land clients for years to come.
If hiring a professional is still not in the cards, one investment that will give you a great ROI is a camera stabilizer, also known as a gimbal. For around $150, you'll get smoother, more professional-looking video that can be purchased for a traditional camera or your smartphone.
One place that you can get away with posting more amateur videos of properties is Instagram. A quick three- to 60-second sneak peak of your upcoming listing can be a great teaser for your more formal listing coming to market (when you should use a more formal video).
Especially in hot markets, using video in Instagram in a "coming soon" capacity can be a great way to attract interest before your listing even officially hits the MLS. We offer a guide on using Instagram for real estate if you need more information on using video on this platform in a way that can really benefit your bottom line.
Example Listing Video
If you want to see what an amazing listing video looks like, check out Los Angeles real estate agent Emily Kellenberger's video for El Fureidis Estate. Okay, I know, this is an historic $17 million mansion! But don't focus on the home. Focus on how well she narrates the video, and how the video highlights the amazing details of the home.

El Fureidis Estate | Emily Kellenberger | Montecito Real Estate from Emily Kellenberger on Vimeo.
The Equipment Needed to Shoot Real Estate Videos
It's true that smartphones can shoot amazing high definition video now, but investing in solid equipment built for creating video can make your DIY real estate videos appear far more professional than a stand-alone phone. Here are some tips for video gear that will make your real estate videos look more professional without breaking the bank.
Invest in a Good DSLR Camera
While smartphones are great, a high quality DSLR camera will give you much more professional-looking video, especially with the right lens. The Canon EOS Rebel T6 DSLR camera is a great option. This particular bundle is a wonderful DSLR starter for a fantastic price, easy to understand, and includes "must-haves" such as a tripod, playback and review features, and is Wi-Fi enabled.
Invest in a Good Microphone
If you want solid sound when listening to music, imagine how important it is to creating your real estate videos. Having a solid microphone can make all the difference in the world, but few know where to start. Mount Shasta, California-based real estate agent Nikolas Allen discusses the importance of good microphones.
"If you're using on-air talent, get a lavalier mic (a hands-free mic). Doesn't matter how good a video looks – if it's got poor sound quality, it's unwatchable. If you're doing voice-overs, get a good USB mic. I spent $120 on a Blue Yeti USB mic from Amazon, and it rocks my world. As for lavaliers, they're pretty cheap, but remember, you get what you pay for, so don't be seduced by the $15 models."
Gimbals/Stabilizers
Buying a decent gimbal or stabilizer can help reduce camera shake and increase sharpness in your videos. Blurry or shaky video makes you look less professional, and they are uncomfortable to watch. In order to make sure your videos are smooth and in focus, invest in a decent quality gimbal (a hand-held camera stabilizer) for walk-throughs, and a tripod for still videos and panning.

If You're Shooting with a Smartphone, Always Use Hyperlapse
If you're shooting with a smartphone, downloading the Hyperlapse app is a must. Hyperlapse is a free video stabilization app from Instagram that can dramatically reduce camera shake in your videos. No human being can hold a camera perfectly still while shooting great scenes or touring a home, and having an app like Hyperlapse can make all the difference in the quality of your real estate videos.
Here's Seattle-based real estate agent Sam Debord's take on Hyperlapse:

The Verge made a pretty amazing before and after comparison of video shot with and without Hyperlapse. Pretty incredible!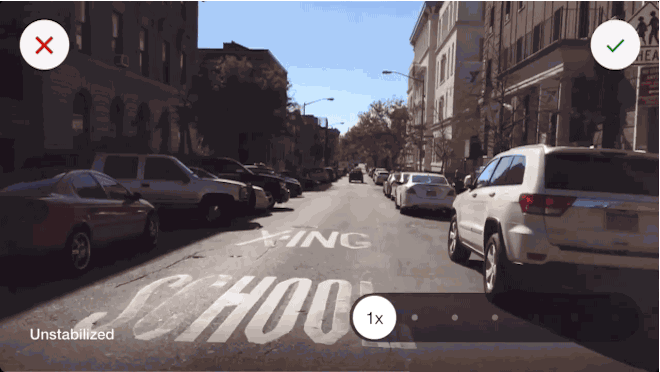 If You're Shooting with a DSLR, Invest in a Good Wide Angle Lens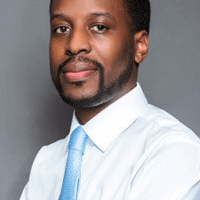 Leon Bailey, founder of Lasting Blueprint Productions, recommends the Tokina 11-16mm wide angle lens. When shooting interiors, a wide angle lens will allow you to show more of the room in the frame of your videos.
15 Ways to Make Your Real Estate Videos Generate More Leads
Now that you know what videos you should create and how to film them, here are some more tips and tricks from the pros on how to make the most of all types of real estate videos.
---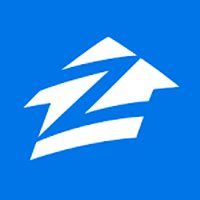 1. Have a Game Plan
---
2. Make Sure Your Real Estate Video Will Rank on Google & YouTube
---
3. Remember to Include a Call to Action
---
4. Record and Send Professional Real Estate Videos
---
5. Hire Morgan Freeman to Narrate It
---
6. It's All About the Story
---
7. Learn How to Write an Amazing Script
---
8. Practice Speaking Naturally While Being Recorded
---
9. Practice Being Comfortable in Front of the Camera
---
10. Incorporate Drone Video to Show Off the Property and Neighborhood
Though he may be a bit biased due to owning a drone video company, Dan Edmonson, founder of
Dronegenuity
, agrees:

If you want to learn more about using drones for real estate photography, check out our in-depth guide here.
---
11. Shoot Your Video at the Right Time of Day
---
12. Promote Your Videos on Social Media
---
13. Interview the Architect, if Possible, to Add Gravitas to Your Listing
---
14. Use a Mixture of Pans, Close-Ups, and Aerial Shots to Create Visual Interest in Your Video
---
15. Use Varied Speeds to Keep the Eye Interested
---
Bonus Tip: Optimizing Your Instagram with Video
If you've already started your own Instagram account, you're one step ahead of the game. Only 14% of real estate agents are using Instagram right now, so the chance to set yourself apart is there for the taking. Instagram is a fantastic platform for three- to 30-second videos that can be used as regular posts (as seen above), but also as your "Instagram Story," keeping you at the top of the page.
---
The Bottom Line
Using real estate video marketing can capture an audience, help you sell listings, and bring you quality leads. While there are certainly times to hire out, if you are willing to invest in quality equipment, you can create many of these videos on your own using the tips we feature from experts in the field.