Are you using real estate videos as a part of your marketing strategy? If not, you should be. According to Mashable, a whopping 73% of homeowners prefer to hire listing agents who use online video. In order to get you started, this article will teach you the 4 videos every agent needs to master, how to shoot your own videos, the equipment you need, as well as 15 tips and tricks from experienced agents to make them great. Finally, we included dozens of examples of some of the best real estate videos online in 2018.
Of course great videos are worthless if no one ever watches them. That's why all agents need to master marketing on Youtube. Check out Matterport's Definitive Guide to Getting More Seller Leads on Youtube. You'll learn insider SEO tips, marketing techniques, and more ideas on how master youtube to get more seller leads. Click here to download your free guide.
The 4 Real Estate Videos Every Agent Needs to Master
1. The Introduction Video
An introduction video is a quick, friendly video that you can use to introduce yourself to cold leads online, as well as warmer leads who want to get to know you better. Think of your introduction video as an elevator pitch for your services. What can you offer clients that other agents can't?
Generally speaking, this video should be somewhat informal. Talk about yourself as a person and how you add value to the home buying experience rather than brag about previous sales. You can also very quickly talk about hobbies or interests, but make sure they reinforce the fact that you're a local expert. For example, if you live in Rhode Island and enjoy sailing, saying you're an avid sailor will get you farther than talking about your Pokémon collection.
What Can I Use it For?
Your introduction video is probably the most important video you'll ever make because there will be so many opportunities to post it online. You can (and should) post your introduction video on your Zillow Premier Agent profile, your website, Facebook, YouTube and you can even include it in emails to cold leads via email video software like BombBomb.
DIY or Hire a Professional?
If you have the budget, having your introduction video professionally produced can have a great ROI. You can use this video in a lot of places and for a long period of time, so hiring a professional is a sound investment. That said, a great script and a heartfelt delivery will overcome self shot video. Just make sure your audio is clear (no hissing, static, loud enough) and your video is stable and in focus. We'll share a few tips below on some equipment that you can use to make DIY videos look professional.
Example Introduction Video
Ohio-based Realtor Chip James created a stunning introduction video that hit all the marks and then some. While this video is clearly professionally produced and likely didn't come cheap, your takeaway here should be his approach, not the fancy editing. He focused on his personal approach to real estate, his family, and his charity work. He's not boasting or bragging, he's simply telling you what he offers. The lovely visuals and editing are nice, but at the end of the day they don't matter. You could make a video with a very similar impact with your smartphone.
Real Estate. Real Impact. from Chip James on Vimeo.
2. The Testimonial Video
As with your introduction video, a link to video testimonials can go a long way in convincing cold leads you're competent and trustworthy. While having a 4 star review on Zillow can lead to a huge uptick in leads, some buyers might be a bit leery of written reviews. After all, a recent study found that a massive number of the reviews on Amazon were by people paid to leave them. A heartfelt testimonial video from a real live happy former client is much more difficult to fake.
What Can I Use it For?
Testimonial videos are incredibly versatile for real estate marketing. If you have editing skills or can afford someone who does, you can weave a few great testimonials into your introduction video. Or, you can keep them separate and feature a testimonial video on a testimonials page on your website.
DIY or Hire a Professional?
Testimonial videos shouldn't be shot professionally unless you're using them in a professional introduction video. In fact, shooting testimonials shots in different locations, with slightly different cameras, sound, etc., will make them appear more genuine.
Example Testimonial Video
Boulder Colorado Realtor Bob Gordon has a great testimonial video from multiple happy former clients. Notice how each testimonial is shot in a different location. If they were all shot in a studio, they might not feel as genuine. The music is also a nice touch.
3. The Neighborhood Tour Video
A neighborhood tour is another evergreen real estate marketing video that you can use over and over again to show off your marketing chops and local expertise for both buyer and seller clients. A good neighborhood tour should have video of multiple attractive locations in the neighborhood along with your narration about what makes the neighborhood special. You can highlight great transportation options, nightlife, parks, landmarks, or whatever else you think your clients would like to know.
What Can I Use it For?
Neighborhood tours are great to have on your website, Facebook, and YouTube. You can (and should) also send them to relocation clients who are unfamiliar with the neighborhood. If you make a great video in a quiet market, you may find yourself with thousands of YouTube views from curious home shoppers so be sure to brand your neighborhood tours!
DIY or Hire a Professional?
If you have the budget, a professionally produced neighborhood tour video can be a very effective real estate marketing tool. Capturing outdoor shots of various locations and making them all look attractive can be a challenge for an amateur videographer. That being said, if it's not in your budget, like all of the videos in this article, a great script and expert local knowledge can make a neighborhood tour video shine.
Example Neighborhood Tour Video
San Francisco realtor Beverly Barnett has a great neighborhood tour of the Pacific Heights Neighborhood. Note that it's well made and professional, but still comes across as genuine. Her local expertise and passion for the neighborhood shine through.
4. Listing Videos
When most people think of real estate videos, they're thinking of listing videos. There's a very good reason for this. Listing videos not only help sell homes, they're also a great way to impress your current and future seller clients. A portfolio of great listing videos will help you land more seller clients.
What Can I Use it For?
Listing videos give you two pretty much unbeatable advantages. They help you sell your listings faster, and they help you attract more seller clients. What more could you ask for?
DIY or Hire a Professional?
While a DIY looking testimonial video can be endearing, a listing video that looks anything less than professional most certainly isn't. If you have the budget then this would be the place to use it. You'll make your client happy and be able to show off to future clients as well. One great listing video can help you land clients for years to come.
If hiring a professional is still not in the cards, one investment that will give you a great ROI is a camera stabilizer, also known as a gimbal. For around $150 you'll get smoother, more professional looking video.
Example Listing Video
If you want to see what an amazing listing video looks like, check out Los Angeles Realtor Emily Kellenberger's video for El Fureidis Estate. Okay, I know, this is a historic $17 million mansion! But don't focus on the home. Focus on how well she narrates the video, and how the video highlights the amazing details of the home.
El Fureidis Estate | Emily Kellenberger | Montecito Real Estate from Emily Kellenberger on Vimeo.
How to Shoot Real Estate Videos – What Equipment Do You Need?
Even though smartphones can shoot high definition 4k video these days, investing in good equipment can make your DIY real estate videos look much more professional. Here are some tips for video gear that will make your videos look more professional without breaking the bank.
Invest in a Good DSLR
While smartphones are great, a high quality DSLR camera will give you much more professional looking video, especially with the right lens. The Canon Rebel T3i is a great option.
Invest in a Good Microphone
Mount Shasta California based Realtor Nikolas Allen discusses the importance of good microphones.
"If you're using on-air talent, get a lavalier mic (a hands-free mic). Doesn't matter how good a video LOOKS, if it's got poor sound quality, it's unwatchable. If you're doing voiceovers, get a good USB mic. I spent $120 on a Blue Yeti USB mic from Amazon, and it rocks my world. As for lavaliers, they're pretty cheap, but remember, you get what you pay for, so don't be seduced by the $15 models."
Gimbals/Stabilizers
Buying a decent gimbal or stabilizer can help reduce camera shake and increase sharpness in your videos. Let's face it, unless you're shooting a sequel to the Blair Witch Project, blurry or shaky video makes you look less professional. In order to make sure your videos are smooth and in focus, invest in a decent quality gimbal (a handheld camera stabilizer) for walkthroughs, and a tripod for still videos and panning.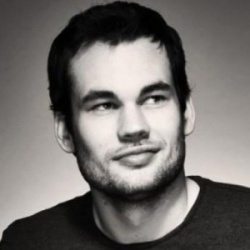 Over at FStoppers, Lee Morris recommends the Smooth C 3 axis gimbal for smartphones. Renee Stoll, Realtor and owner of video production company Big Red Media also recommends the Smooth C to keep video crisp and smooth. If you're using a DSLR camera, the Glidecam HD2000 is a solid option.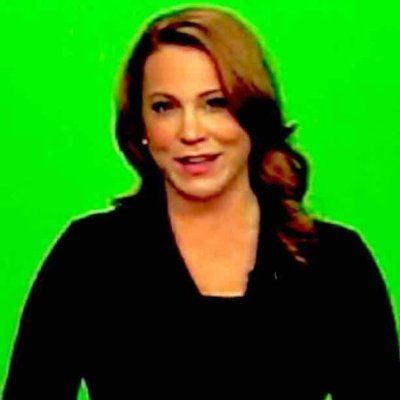 Finally, if you're looking for an all-in-one option, the DJI Osmo features a stabilizer and 4k camera for $569.
If you're Shooting with a Smartphone, Always Use Hyperlapse
Hyperlapse is a video stabilization app from Instagram that can dramatically reduce camera shake in your videos. It's also free, so if you're shooting with a smartphone, Hyperlapse is a must.
Here's Seattle-based Realtor Sam Debord's take on Hyperlapse:
"While video shot by a pro is always preferable, tools like Hyperlapse are making it much easier for the average user to create higher quality video. The stabilization of the app really stands out and improves the quality of the video immensely. "
The Verge made a pretty amazing before and after comparison of video shot with and without Hyperlapse. Pretty incredible!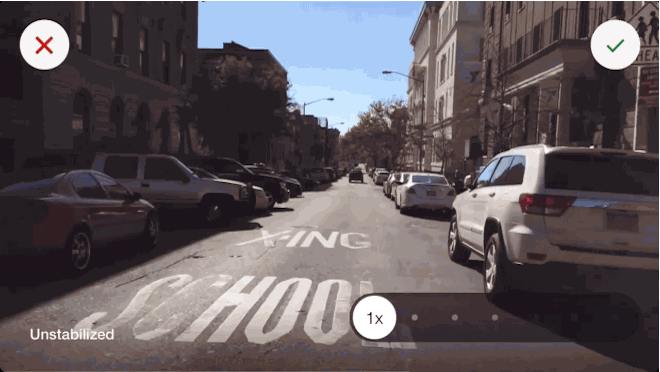 If You're Shooting with a DSLR, Invest in a Good Wide Angle Lens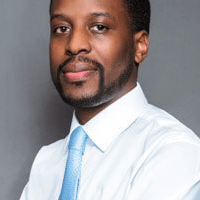 When shooting interiors, a wide angle lens will allow you to show more of the room in the frame of your videos. Leon Bailey, founder of Lasting Blueprint Productions, recommends the Tokina 11-16mm wide angle lens. It's not cheap, but the difference in quality is incredible.
15 Ways to Make Your Real Estate Videos Generate More Leads
Now that you know what videos you should create and how to film them, here are some more tips and tricks from the pros on how to make the most of all types of real estate videos.
1. Have a Game Plan
-Nancy Robbers, Zillow Premier Agent- Trends and Data
Before you even think about making a real estate video, you need to come up with a game plan. For example, if you're planning on shooting a listing video, that means taking the floorplan of the home and noting where you want to shoot and in what order.
High ceilings in the living room? Stainless steel appliances in the gourmet kitchen? Jot it down. Stunning 270-degree views from the master bedroom? Note that. When you talk to the homeowner about what they love best about the home, you'll likely get additional ideas about which features to showcase. Think highlight reel.
Once you know the order you want to shoot, walk the home and try to find the best angles, the best light, and talk to the homeowner about removing obstructions like bulky furniture that will get in the way.
Speaking of game plans, do you have one for lead generation? Zillow Premier Agent can get you a steady stream of leads so you can focus on making great videos for your clients.
---
2. Make Sure Your Real Estate Video Will Rank on Google & YouTube
-Blanca Valbuena , Co-Founder, SocialDraft.com
Since video has become such an important part of the internet, Google will often include video results in Google searches. Since Google owns YouTube, videos can rank higher than blogs or news sites.
Keywords Matter
In order to get your video to rank well on Google and Youtube, you need to make sure it's at least 5 minutes long (try not to go over 5 minutes if you can), and include keywords in the title, description, video file name, and tags. For example, if you produced a neighborhood tour video for Lake Gaston, North Carolina, you should include the words "Lake Gaston" in title, description, video file name, and tags.
Share Your Real Estate Video to Improve Search Ranking
Social media shares and channel subscriptions are also very important criteria for Google. Encourage friends, coworkers, and clients to share the video, subscribe to your channel, and give it a thumbs up.
"Don't wait for people to go to YouTube to search for the keywords to hope that YouTube serves you as a result. Get on social media and begin to share it to your social networks. This will help you to drive traffic to YouTube, which will help you in your rankings."
Choose the Right Thumbnail
Finally, YouTube allows you to control the thumbnail pic of your video (the small picture that shows up next to the video in YouTube and Google search results). You can use this to your advantage by choosing a picture that will entice your viewers.
---
3. Remember to Include a Call to Action
-Vinny La Barbera, Founder, Imforza.com
If you're new to real estate marketing, a call to action is simply a very quick marketing message that urges viewers to take a specific action. Phrases like, "call now" or "click here to download my ebook" are both examples of calls to action.
They're also extremely important to effective marketing and advertising. Study after study has shown they improve engagement with your audience. Here's how to add them to your real estate video.
At the end of your video, simply add a line asking your viewers to contact you.
For an introduction video you could use something like, "if you're interested in buying or selling a home or just looking for advice, check out our website in the link below."
For a testimonial, you can use the same call to action as your introduction video after your former client finishes their testimonial.
For a neighborhood tour video, you might say something like, "Call me to learn more about living and working in ________."
For a listing video, you might say "Call today to set up a private showing."
---
4. Edit your real estate video online-add free music, titles, and more
Even just a few short years ago, video editing was a dark (and expensive) art. It seemed like only people with $5k Macs, creative facial hair, and NYU degrees could do it. Luckily, today that's not the case anymore.
Instead we have apps like Animoto or Videolicious which let you edit your video and add still pictures, music from a massive copyright free library, titles, and more. Using Videolicious, you can even shoot and edit videos with your smartphone or tablet. Best of all, both apps are very easy to use.
Check out the video below to see just how easy it is to create and edit a professional looking video with Videolicious.
---
5. Hire Morgan Freeman to Narrate it
-Izzy Hyman, Izzyvideo.com
Okay, that was a joke. While hiring an A list actor like Morgan Freeman would probably cost more than the home is worth, you can use tactics from Hollywood to make your own voice-over narration great. Here are a few tips for recording a voiceover from Izzy Hyman over at Izzy Video:
Gesture a lot with your hands, the way you would in a real conversation. This makes the voice-over sound more natural.
Stand up if you can, or at least sit up in your chair. The posture shows up in the sound of your voice.
Smile if you want the voice-over to sound happy. Don't smile if you want it to sound serious.
Talk a little louder and slower than you usually would. For me, this translates to a better voice-over.
Give yourself plenty of chances to get the take right. I do many (sometimes an embarrassingly large number of) takes until I'm happy with the result. (If you're a professional voice-over artist, you likely won't have the luxury of doing endless takes, but since you're reading this, I'm assuming you're not already a voiceover pro).
---
6. It's All About the Story
-Sissy Lapin, Co-Founder, listingdoor.com
People who watch your listing video need to be able to imagine themselves being happy in the home. One great way to help them imagine is by storytelling. Ask your homeowner to to narrate a happy memory they have from the home that highlights a selling point. For example, if it has a gorgeous backyard, you can have them talk about family reunions or gatherings they've had. Family photos can go a long way here.
Tell the buyer about the uniquely wonderful times you've had there and they'll immediately begin to imagine their future happiness in the home—which is exactly what you want to make a sale.
---
7. Learn How to Write an Amazing Script
-Nico Sanchez, Copywriter, FitSmallBusiness.com
When it comes to narrating your listing video or talking about yourself or the local neighborhood in other videos, improvisation probably isn't going to cut it. Instead, write a script and practice it over and over until you get it right.
Our in-house copywriter, Nico Sanchez, recommends writing an outline, putting all your thoughts down on paper, editing your script, then read it out loud to see how it sounds. Keep revising your script until it flows smoothly when spoken out loud.
For example, we recently ran a promotion on YouTube for Bluehost, a company that offers domain names, hosting, a WordPress website, and email $3.45 or less per month. While our copy writer was in the office writing the script, he would read it out loud to himself every few minutes to make sure he was on the right track. Before delivery, our founder David Waring practiced the copy until he got it right.
Check out the video below for the results!
---
8. Practice Speaking Naturally While Being Recorded
-Erik Sheppard, Owner/agent, Voice Talent Productions
If you want your narration to sound great, you need to practice. You also need to make sure you can deliver the narration without sounding forced while being recorded. This can be trickier than it sounds as many people automatically "over act" when they know they're being recorded. In order to practice sounding natural when you're recording, voice acting studio Edge put together a great list of tips on their website.
On great tip Edge recommends is to record your natural conversational voice while speaking to a friend. Next, playback the recording, transcribe your conversation, and then try and re-record it from what you wrote down.
Erik Sheppard, owner and agent of voice acting agency Voice Talent Productions, recommends talking to the microphone as if it's a client or friend. Easier said than done, but keep practicing and you'll get better.
---
9. Practice Being Comfortable in Front of the Camera
-Ben Bacal, Founder, Roofshoot
While real estate agents aren't known for being wallflowers, being comfortable in front of the camera doesn't come naturally for everyone. Like all skills worth mastering, it takes practice. Ben Bacal, founder of real estate video app Roofshoot (currently in beta) agrees.
"Learning to be comfortable on camera is like a muscle, it takes practice to build it up. It can help to think of it like a conversation, that you are talking to one person and sharing your enthusiasm with them. In order to work your on camera muscle, start recording a video diary, or have friends record you during conversation. You know you're making progress when you can't tell the difference between how you act with the camera on or off."
---
10. Incorporate Drone Video to Show off The Property and Neighborhood
-Tom Ranieri- Founder and Managing Director, Postcreatives
Due to a recent change in laws regarding drone usage for real estate, there has been an explosion of Realtors using drone video to help market their listings. There's a very good reason for this. Drones can capture the property and neighborhood in dramatic and unique ways.
If you've never used a drone before, it might make sense to hire a professional for it. To see a great example of a professional neighborhood tour video, check out Postcreative's amazing work for Applecross Community, a new development in Pennsylvania.
I'll bet you didn't know that a lot of pro drone photographers are even using them indoors to create smooth sweeping interior shots. For a cool example of using drones indoors, check out Illinois Realtor Jeanne Dominguez' (killer) listing video:
Though he may be a bit biased due to owning a drone video company, Dan Edmonson, founder of Dronegenuity agrees:
"Aerial footage can not only provide a scenic context for the listing, it can also help highlight otherwise overlooked land features and help prospective buyers get a better feel for the neighborhood and location."
If you want to learn more about using drones for real estate photography, check out our in-depth guide here.
---
11. Shoot Your Video at the Right Time of Day
-David Straight, Video Guru, CMK Marketing
Since sunlight is so important for home buyers, many realtors think shooting video during the brightest part of the day will get them better light. In reality, nothing could be further from the truth. Here's David Straight, Video Guru at CMK Marketing explaining the best time to shoot video:
"During the middle of the day while the sun is at its peak, you will have a very high dynamic range and it will be tough to dial in the camera's exposure setting to get a balanced look throughout the space. During this time of the day, either the room will be too dark adjusting for the bright windows, or the windows will be totally blown out adjusting for a good room exposure. The best time to shoot video indoors is right at sunrise/sunset or an overcast day. At these times, you will be able to have a video of the space that is well lit while being able to see out the windows so that viewers have a good sense of what they are looking at when they are in each room of the house."
---
12. Promote Your Videos on Social Media
-Tom Hume, Realtor, The Hume Group
Like Blanca discussed in our second tip, you can't just put your video online and expect the leads to roll in. If you want to get more views and more leads, you need to promote your video on social media. Tacoma based Realtor Tom Hume uses Facebook posts as well as Facebook ads to promote his listing videos.
"I use Facebook a lot. In addition to ads targeted to the demographic you might identify as likely buyers for the specific house, I also ask my sellers to hold off posting some random link to their house listing on social media but to wait until I send them a link to the video so they can share that. I often get more interaction from the seller's friends than random strangers."
---
13. Interview the architect, if possible, to add gravitas to your listing
-Jennifer Egbert, RE/MAX Alliance on Walnut
In order to add some gravitas to your listing, consider interviewing the architect or developer of new developments or unique homes. Most architects would be flattered to appear in your video, and developers will jump at the chance to tell their story on camera.
---
14. Use a Mixture of Pans, Close Ups, and Aerial Shots to Create Visual Interest in Your Video
-M. Tilden Moschetti, Esq., Commercial Real Estate Broker and Advisor, Sperry Van Ness – Rich Investment Real Estate Partners
Using pans, close ups, and aerial shots will make your video more interesting to watch. Even better, aerial shots can offer a perspective that normal shots can't which means more ways to market your listing. For example, an aerial drone shot can capture the entire property and show distances to the neighbors, schools, parks, etc.
"I made my team this video for the sale of an investment property. The property is complex, and video was the most effective way to showcase all of its intricacies and the beauty of the area."
---
15. Use Varied Speeds to Keep the Eye Interested
-Katherine Bordelon, Regal Real Estate
In addition to using varied pans, close ups and aerial shots, you can also use varied speeds to keep people interested in your video. For example, a slow pan of the living room might lead into a sudden drone shot that rises quickly. Here's a good example.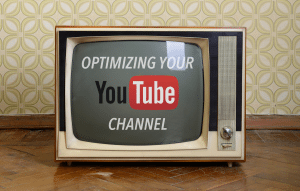 If you've already started your own youtube channel you're one step ahead of the game. Once you have a few videos up, you're going to need to learn how to optimize your channel to ensure your awesome new videos get the most exposure possible. In order to learn how, check out Placester's great guide on optimizing your youtube channel here. 
---
Over to You
Have a great tip or real estate video you'd like to share? We'd love to hear about it. Let us know in the comments. And make sure to check out our Real Estate Marketing Ideas!