This topic contains 3 replies, has 3 voices, and was last updated by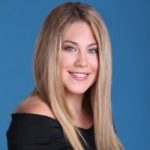 Hannah Sulcov 1 month, 1 week ago.
Viewing 4 posts - 1 through 4 (of 4 total)
Author

Posts

September 24, 2018 at 12:21 am

#250778

Venkatasrinath Yelchuru

Hi,

Can you help me with clients using QBO or QBD right now and in need of ecommerce like website solution (similar to amazon or ebay)
and want to make their produts available to purchased online through a dedicated website.

Thanks
Venkat

September 24, 2018 at 12:26 am

#251446

Crystalynn Shelton

Moderator

I also recommend you seek the assistance of an attorney who can review the agreement and offer expert guidance based on your specific situation.

Hi Venkat! Thanks for joining the conversation. It sounds like you are looking for other e-commerce platforms that integrate with QBO and QBD besides ebay and amazon. If that is correct, check out the link below. The Intuit apps store has over 75 apps listed just for e-commerce. This page includes customer reviews, pricing and other pertinent info to help you decide which apps to use.

Intuit Apps Store: https://apps.intuit.com/category/ecommerce?locale=en-US

All the Best-
Crystalynn Shelton, CPA

November 7, 2018 at 4:25 pm

#264355

Monica

Good day, dear participants. Could anyone help me with setting up an ecommerce site ?
Thank you, Any help appreciated.

November 7, 2018 at 4:26 pm

#278359

Hannah Sulcov

Moderator

Author

Posts
Viewing 4 posts - 1 through 4 (of 4 total)
You must be logged in to reply to this topic.