This topic contains 1 reply, has 2 voices, and was last updated by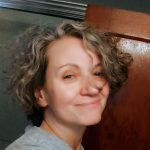 Melanie Patterson 2 weeks ago.
Viewing 2 posts - 1 through 2 (of 2 total)
gary

10 months, 2 weeks ago

Hi – Best Use of Investment Property

Hey I stumbled on your post and found the link of top 25 in 2018 very useful.

I have a scenario, and don't know where to get the best advise on it. Could you point me in the right direction if you have any thoughts on this?

Closed on a property. 1050 sq ft main level with 4 bed, 2 full bath, and 1 living room. Wanting to finish the basement, and rent both top/bottom.

Problem is city won't permit kitchen in basement as it would form a duplex. They only allow microwave. I thought of finishing basement with a master bedroom and master bathroom, another office room (which could double as a bedroom) and adjacent bathroom. There would still be room for a family room left over.

I through to use this property as student rental, but cannot house more than 4+ (thus limiting cash flow). What is the best way to finish the basement so as to rent both top and bottom and achieve best ROI?
Eg, should landlore rent the top to a family and bottom to entrepreneurs wanting to use it as an office monday-friday?
Or should I rent the top to a family and bottom be used as a vacation rental?
Or should the top be rented to group of students, and the bottom be used as either vacation rental or an office?
I do want to rent the bottom to students too, but how does one get around the ordinance (of no more than 4 unrelated people in a dwelling) set by the city?

Many thanks in advance.
Gary
RE investor

1 Reply

Melanie Patterson

Moderator

2 weeks ago

Hi Gary,

Thank you for your question and congratulations on your purchase of rental property. There is a lot to consider and explore here.

First, you want to also check with zoning on whether you have enough exits for tenants in a basement residential or office space rental. Also, you want to check zoning ordinance if it will trigger change of use for the space. If you convert to commercial office space, will that flag a change of use where you will need to make the space ADA compliant? If you can get a building inspector to come out to the property to discuss potential ways to use the space that won't require any major renovations, that would be ideal. You may pay a fee for the inspector to come, depending on the city. The only way around it is finding out what is allowed, and see if it is possible for you to go before the board and request something different.

It's also important to know what constitutes a kitchen. A microwave is allowed. Are other small appliances such as coffee pots allowed? Could you have a small sink? A mini fridge? At what point does it become a kitchen? Or is it strictly limited to a microwave?

If you plan to rent the whole building to students, will the existing kitchen be shared by those renting basement rooms? It's important to consider because if you rent the finished area to a family, it might be hard to find tenants if they know that student will be living below them, but if the whole building is student housing, it may not be an issue.

Depending on where the property is located, and again, what zoning will allow, could you use the property as an Air BnB type of rental? If you're in the vicinity of a major metropolitan area, or a tourist area, could you set the spaces up to potentially rent rooms per diem?

Not having a kitchen would be a challenge in most situations, so a shared kitchen could be a good way to go. You'd just have to consider which types of tenants would work for that scenario.

Here are a few articles from our site that might be helpful:

Zoning laws: https://fitsmallbusiness.com/zoning-laws/
How to lease commercial real estate: https://fitsmallbusiness.com/commercial-real-estate/
Financing a mixed use building: https://fitsmallbusiness.com/mixed-use-loans-financing/
Vacation rentals: https://fitsmallbusiness.com/how-to-rent-out-your-home/ and this: https://fitsmallbusiness.com/how-to-buy-vacation-rental-property/

Hope these help! Great questions. Best wishes.

1 Reply

Author

Posts
Viewing 2 posts - 1 through 2 (of 2 total)
You must be logged in to reply to this topic.
Not signed in?
Sign in to participate on our website!
Related Questions
Question Added

10 Replies · Active 18 hours, 45 minutes ago

Question Added

26 Replies · Active 6 days, 19 hours ago

Question Added

22 Replies · Active 1 week, 6 days ago