---
This topic contains 1 reply, has 2 voices, and was last updated by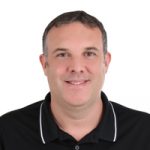 Jason Lavis 18 hours, 44 minutes ago.
Viewing 2 posts - 1 through 2 (of 2 total)
Arushi Kataria

Participant

1 week, 1 day ago

1 Reply

Jason Lavis

Participant

18 hours, 44 minutes ago

Competitor research is a good idea. For a new business, it's more beneficial to spend time and energy in other peoples communities than trying to create something out of nothing. Start the research as if you know nothing about the niche at all, and work methodically. There are so many software tools to do competitor research. Some examples of the best software tools include:

Ahrefs
Alexa
Semrush
Buzz Sumo
Majestic
Serpstat
Uber Suggest

Actually, there are dozens more. If you're on a tight budget, you can start with the free ones that give an 80/20 of the data results you're looking for. If you're a person, company or organisation with financial resources then Ahrefs and Buzz Sumo are probably the best choices.

You create a spreadsheet of all of your competitors, locally and globally. If you're a local business, you can 'steal' ideas from what works in the leading markets. Your spreadsheet can include keywords, top pages, topics, and social media pages.

Join other communities in your niche and see which are working, and which aren't. Run social media adverts targetting your competitors' followers and gather demographic data.

If you're an individual, spend half of your time researching and infiltrating your competition. It might feel like a waste, but a bigger waste is spending months going in the wrong business direction. If you have a company, put a few people on this task.

1 Reply

Author

Posts
Viewing 2 posts - 1 through 2 (of 2 total)
You must be logged in to reply to this topic.
Not signed in?
Sign in to participate on our website!