---
This topic contains 2 replies, has 3 voices, and was last updated by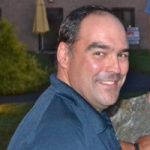 Mike McKeown 3 months ago.
Viewing 3 posts - 1 through 3 (of 3 total)
Jordan Ruddy

Participant

4 months, 3 weeks ago

I was hired on Monday, fired Friday because of background check

I left a position I was working for at another company to take a new position at JES Foundation Repair. I applied for an installer position but after my work history was reviewed I was offered a better position as Foreman. I went through the whole hiring process and was passed through chain of command until approved by all interested parties. I gave true and accurate information including my criminal history and being a convicted felon. (Non sexual) with that information provided before actually being hired, the decision to hire me was made and so was asked, if I have not done so already would I put in my two weeks at other Job so I can give them (JES) a start date. I did so and it was decided that I start Monday Feb 15th. Friday Feb 22nd I was terminated because JES rejected my background check. The district manager that hired me argued the fact that it was a bad idea to let me go because I was a great worker, fellow employees complimented my work ethic and I showed so much promise. He was turned down and at the end of the workday Friday, I was fired. I now have no job and no income not because of any fault of my own. I was mislead and lied to. I was offered the position and asked how soon I could leave my current place of employment to join JES. i resigned and my last day was two days later. from Could someone please offer some feedback because I can't help but feel that this is in no way right or legal for an employer to do. Thank you

2 Replies

Laura Handrick

Moderator

4 months, 3 weeks ago

Hi Jordan,

What an awful situation. It sounds as if you did everything right. Nonetheless, changing jobs is risky. No doubt the offer they made you was "conditional" upon you passing a background check, meaning they don't have to hire you if they find something they don't feel comfortable with in your past. In addition, in most states there's an at will employment law that allows you and the employer to terminate the employment agreement at any time for any reason, so long as no discrimination takes place.

At this time, those with a criminal background aren't considered a protected class for EEO purposes, so you probably can't claim discrimination. Your best option may be to return to your former employer and humbly ask for your job back stating that you were misled by another company. While it's super unfair, it doesn't sound to me like any laws were broken. Of course, I'm not a labor law attorney. In some states, there are employee advocates within the state government. You may want to search for and talk to someone more familiar with labor laws in your state, or perhaps an employment law lawyer to see if there's any recourse for you.

Best of luck to you in getting back to work.
Laura, HR Writer, SPHR, MA Ed.

2 Replies

Mike McKeown

Participant

3 months ago

2 Replies

Author

Posts
Viewing 3 posts - 1 through 3 (of 3 total)
You must be logged in to reply to this topic.
Not signed in?
Sign in to participate on our website!
Related Questions
Question Added · HR

1 Reply · Active 1 month, 1 week ago

Question Added · HR

3 Replies · Active 1 month, 2 weeks ago

Question Added · HR

3 Replies · Active 1 month, 3 weeks ago