---
This topic contains 2 replies, has 2 voices, and was last updated by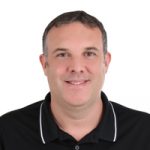 Jason Lavis 6 months, 2 weeks ago.
Viewing 3 posts - 1 through 3 (of 3 total)
MAND0

6 months, 2 weeks ago

2 Replies

Laura Handrick

Moderator

6 months, 2 weeks ago

Hi Mando,

In general, you can choose to pay sick time to employees or not. And you can choose how much to offer full time and part-time employees. It's typically a benefit a business owner can offer.

However, there are some states (California, Arizona, Oregon, to name a few) that mandate sick pay be paid to all employees. And some cities (New York City) that also mandate paid time off for sick pay.

Those locations also require sick time be allowed for domestic violence, caring for a family member and other reasons.

There's no simple answer unless I know exactly which state you're in, which city you're in and how many employees you have. You can google 'sick time laws' in your state or city to see if there are any local requirements to pay sick time to employees.

Otherwise, my recommendation would be to allow the employee to accrue sick time at a fixed rate, like one hour of paid sick leave earned for every 30 hours worked. You might want to make the policy similar for all employees regardless of whether they're full or part-time?

Why? Because providing benefits like sick time off improves employee morale and allows workers to get paid so they don't show up at work with the flu, or move to another job that provides better benefits.

Here's a policy that can help you get started. https://fitsmallbusiness.com/paid-time-off-pto-policy/

Best of luck to you!

Laura

2 Replies

Jason Lavis

6 months, 2 weeks ago

Hi Mando,

Once you've made sure that you're operating within legal boundaries, my considerations would include how productive the person was, and how I'd feel if they quit and went to work somewhere else.

Many workers aren't committed to the company and can be far less productive than your best people. Most offices or departments have linchpin employees that practically carry the team and inspire all around them.

Some people produce twice the output of others doing the same job.

These are the things that would be on my mind, rather than thinking about general rules or best practices.

Cheers,

Jason

2 Replies

Author

Posts
Viewing 3 posts - 1 through 3 (of 3 total)
You must be logged in to reply to this topic.
Not signed in?
Sign in to participate on our website!