Accounting, Software & Services
---
This topic contains 5 replies, has 6 voices, and was last updated by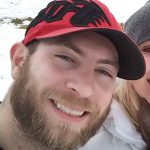 Ben Webb 1 month, 3 weeks ago.
Viewing 6 posts - 1 through 6 (of 6 total)
5 Replies

5 Replies

5 Replies

5 Replies

5 Replies

Ben Webb

Participant

1 month, 3 weeks ago

Conroy,

As stated in the other replies we would definitely need to know more about your business so without assuming anything I would have two recommendations.

If you are strictly looking for an accounting solution with basic needs I would as well recommend QuickBooks. Simple enough to use at a reasonable price point, it can be a very efficient tool for the needs you've mentioned. Be mindful of the current growth rate and/or goals of your business though. Quickbooks can, for growing companies, at one point become a hindrance rather than a benefit. It doesn't sound like you're to that point yet but food for thought.

If/When you are reaching that point you'll want to look into a Cloud ERP (Enterprise Resource Planning) solution. A quality ERP will offer what you're looking for in accounting as well as several other aspects of your business. The industry you're in would play a factor in what software platform would be the best fit but something like Microsoft Sage or SAP Business One would be something to look into both offering Cloud solutions and options to adapt and grow with your business.

Best regards,
Ben Webb

5 Replies

Author

Posts
Viewing 6 posts - 1 through 6 (of 6 total)
You must be logged in to reply to this topic.
Not signed in?
Sign in to participate on our website!
Related Questions
Question Added · Software & Services

1 Reply · Active 11 minutes ago

Question Added · Software & Services

1 Reply · Active 21 hours, 52 minutes ago

Question Added · Software & Services

1 Reply · Active 1 day, 20 hours ago