---
This topic contains 4 replies, has 5 voices, and was last updated by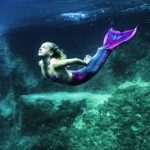 Carol Krueger 4 months ago.
Viewing 5 posts - 1 through 5 (of 5 total)
R. D.

7 months, 1 week ago

Unique line of cookies sold at Whole Foods and more

We are a small manufacturer of a very unique and of course a delicious line of cookies and desserts. We have been acting as a regional supplier to major health food chains across the country since we launched in 2013. The retail setting has helped us boost sales volume really quickly. However, this quick sales is only possible by engaging in a long list of professional services which in the end eats up a big portion of our margin. The rapid thinning of the margin is one thing but then the other issue is the fact that our business focus is shifted now more heavily towards engaging in and managing these other outside professional services than to the actual business and sales.

We are now more interested in looking into ways to sell B2C in a practical and business worthy way.
Because our selling products are cookies and deserts obviously our average order is pretty modest comparing to selling diamonds or electronic devices. That is even though our products are allergen-friendly and vegan/paleo/specialty and come with higher than normal price tag.

What would be the best course of action to study the feasibility of utilizing Facebook ads or google ads?

Would appreciate any insight or honest service referral.

4 Replies

4 Replies

4 Replies

4 Replies

4 Replies

Author

Posts
Viewing 5 posts - 1 through 5 (of 5 total)
You must be logged in to reply to this topic.
Not signed in?
Sign in to participate on our website!
Related Questions
Question Added · Marketing

2 Replies · Active 1 week, 5 days ago

Question Added · Marketing

5 Replies · Active 2 weeks, 1 day ago

Question Added · Marketing

2 Replies · Active 2 weeks, 6 days ago