This topic contains 8 replies, has 9 voices, and was last updated by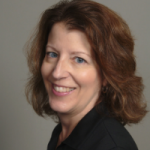 Lisa Sicard 6 months ago.
Viewing 9 posts - 1 through 9 (of 9 total)
8 Replies

Jim Fuhs

Participant

6 months, 2 weeks ago

There are a few that come to mind right off the bat.
– Not creating a customer avatar. Everyone is not your client. Unless you know what your customer's traits to include, demographics, likes and dislikes, where they spend their time online, etc., you are likely to be wasting a lot of time potentially chasing the wrong people.
– Thinking you have to be on all social platforms. What kind of business do you have and where are your customers? There may be 2 Billion people on Facebook, but you may have a visual product that will reach a better audience on Instagram or YouTube. Though it is smart to have at least potentially a personal presence on each platform, you probably don't want to establish a business presence until you are sure your customers are there.
– Not having a posting strategy. The 80/20 rule applies here. 80% of your content should provide value and only about 20% should be sales. Your goal is to build know, like, and trust in your community.
– Understanding that really social media has evolved into digital marketing and you need a web presence. People start their search for a business through search engines, not social media. They are looking for a solution to their problem, a service, or a product. They may not know your business's name. You need to create content that will tie into the SEO keywords that will solve their problem. This is a long game and not an overnight process.
– Expanding on my previous point, social media marketing is a marathon, not a sprint. The likelihood of you creating a viral post is more likely luck than skill, so consistency is key. You have to build know, like, and trust to convert interested parties into customers. Review management via Google My Business, Facebook, and other platforms will build your credibility to outsiders.

I should probably write a blog post on this. This was a great question and I hope this gave you some food for thought.

Jim Fuhs

8 Replies

8 Replies

8 Replies

8 Replies

8 Replies

8 Replies

8 Replies

8 Replies

Author

Posts
Viewing 9 posts - 1 through 9 (of 9 total)
You must be logged in to reply to this topic.
Not signed in?
Sign in to participate on our website!
Related Questions
Question Added

3 Replies · Active 20 hours, 1 minute ago

Question Added

21 Replies · Active 6 days, 15 hours ago

Question Added

20 Replies · Active 2 weeks, 3 days ago