---
This topic contains 1 reply, has 2 voices, and was last updated by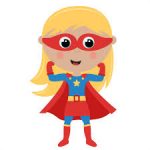 Marilyn Case 1 month ago.
Viewing 2 posts - 1 through 2 (of 2 total)
Gayatri Reddy,

Participant

1 month, 1 week ago

Site is located in the USA.
We are a small start up and trying to connect teachers and students. On my site, teachers will have a rate like $2/min. Students can chat, seek advice and we will record the time used and charge.
Example:
Student S1 chats with teacher T1. T1's rate is $2 per min. Let's say they chat for 50 minutes. So students is charged $100. My site takes money from student and pays the teacher(full amount).
So in this example, can you please tell
a) how much will my site get from student after charges like transaction fee and all other etc?
b) How much will teacher get from my site if we pass the whole thing after deducting the transaction fee?
c) Is it necessary for the teacher to register on payment processor site to withdraw money to his account or my site can send ?

Payment processors we are thinking are:

Paypal
Square
Stripe
Payoneer
Veem
Intuit
Amazon Pay

1 Reply

Marilyn Case

Participant

1 month ago

I have only ever used PayPal, and they do collect a transaction fee, which varies depending on the amount and nature of the transaction. If it is a personal transaction, it is free, but you would not be able to use that route for your business.
from PayPal's website:

Sales within the US 2.9% + $0.30 per transaction
Discounted rate for eligible charities 2.2% + $0.30 per transaction
International sales 4.4% transaction fee plus a fixed fee based on currency received
PayPal HereTM card reader 2.7% when you swipe a card or 3.5% plus $0.15 for manually entered
transactions

1 Reply

Author

Posts
Viewing 2 posts - 1 through 2 (of 2 total)
You must be logged in to reply to this topic.
Not signed in?
Sign in to participate on our website!