Phone.com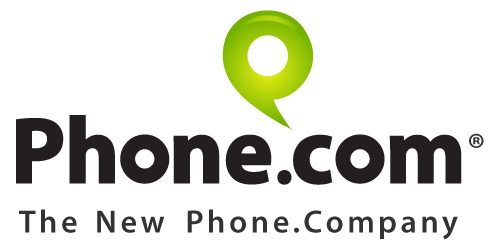 provides business VoIP services to small businesses. They serve over 25,000 businesses, of which the majority have between 1 and 25 employees. The founder and CEO of the company is Ari Rabban.
Fit Small Business was able to interview Ari Rabban and ask questions about both Phone.com and the business VoIP industry. The Q&A below is reconstructed from my notes of our interview and don't represent Ari Rabban's exact words.
How much can a business save by switching from a traditional phone service provider To Phone.com?
Many clients see savings of 70% or more. An office with 10 people could have phone service with Phone.com for as little as $60 or $70 per month. With a traditional phone company, you would be paying at least $350 per month. We offer two types of service. One service where each user gets unlimited local and long distance calls included with cost $18 per user per month, and the other service where there is a $5 per user per month fee and 2.9 cents per minute charge. For 10 users on the unlimited service, it would be $180 per month. For 10 users on the "pay per minute" plan, there would be a base charge of $50 and cost based on usage. The savings are going to vary based on what type of phone usage a company has, and what features they want. About 70% of our clients choose the plans that include unlimited calling and 30% go with the pay per usage plans. I should also say that companies that want to be very aggressive in saving money, can have their heavy phone users like sales and customer service workers on unlimited call plans and less active phone users on the pay per usage plans!
One common complaint about all VoIP providers in general is that they hide the taxes users pay which can be very significant.
We don't like these taxes any more than our customers, and would like to be able to advertise a final price that includes taxes. However, taxes  are going to vary greatly from one customer to another. In some locations, taxes are going to be 5% of the customer bill. In certain parts of California, taxes are going to be as much as 25% of the bill. There may be as many as five or six different taxes applied to the phone bill. They are a combination of federal, state and local taxes. The most well known tax is the Universal Service Fee. However, there are many other taxes such state and local taxes, and specific taxes which pay for services like 911. We actually employ two different companies to help us calculate and pay the appropriate taxes.
When moving a phone number from one phone service to another, what type of problems occur?
In the early days of VoIP service, there could be major delays in porting phone numbers from one phone service provider to another. The situation has improved, with numbers typically taking 24 – 48 hours to transfer. At worst, it takes a week to port numbers. More importantly, a business is not going to miss any calls. Phone.com gives businesses a temporary phone number to set-up the phone system. When the switch occurs, the temporary number is replaced with the company's business numbers. There are two keys to successfully porting numbers from one phone service to another.
Make sure you are completely up to date with payments to your existing phone service provider.
Make sure that you don't cancel your phone service until after the switch is complete. This is very important, as your existing carrier may delete your phone number if you cancel before the transfer can be completed.
Also, phone service customers should know that they have a legal right to transfer numbers from one carrier to another, and there is no charge for this service.
Phone.com comes loaded with features. What are the most popular?
We have over 40 different features which customers can choose to use. We have several different features that relate to call forwarding. As a group, these features are the most popular. Lots of businesses take advantage of a feature that lets them forward calls to another number at certain hours. If you have a shop that closes at 7 PM, you can have calls for your shop forwarded to your cell phone or home phone after business hours.  Another call forwarding feature that is popular is the ability to forward the call to a different number after a certain number of rings. This number could be for a different employee, or a different phone number for the person receiving the call.
Who tends to administer or run the phone system?
As we are dealing with small companies, the business owner tends to be highly involved. In some companies, there is an in-house IT person that is the go-to person for the phone system.  One question that frequently comes up relating to IT and VoIP is bandwidth use. With a normal cable connection, a company should be able to support 4-6 different phone calls going on, but this depends greatly on the upload and download speeds. With a more robust connection, like Verizon FiOS, it may be able to handle 15 calls at a time with high quality audio. A good rule of thumb is a minimum of 100 Kbps per concurrent call. That means, for 6 people on the phone AT THE SAME TIME, you would need a minimum of 600 Kbps exclusively for the calls, and not including web browsing or other uses of the bandwidth. Larger groups of people may require more sophisticated communications solutions and may wish to contract with an outsourced network services administrator to assure excellent quality.
Ari Rabban, CEO
Ari is a veteran of the IP-communications industry. He served as president and advisor for two VoIP companies that were acquired. Also as senior executive at VocalTec Communications, the VoIP industry pioneer, and a strategy manager for Lucent Technologies. Ari currently serves on the boards at the NJ Technology Council and the Institute for Entrepreneurial Leadership. He holds an MBA from Carnegie Mellon University, and a law degree and BA in Economics, both from Tel Aviv University.