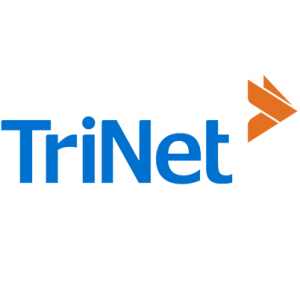 TriNet is a professional employment organization (PEO) solution that provides businesses with full-service HR support, including payroll, benefits, and tax compliance. We compiled TriNet reviews from around the web to determine what customers think about the company and compared the most common pricing options for small business owners. Ready to learn more? Visit TriNet.
TriNet Customer Reviews
Overall experience: Great
Ease of use: Great
Customer service: Great
Pricing: High
Summary of TriNet Customer Reviews
We scoured hundreds of reviews online and found that TriNet has mainly positive ratings. Here's what we found:
What TriNet does well:
Users who recommend TriNet liked the tool's dashboard as it provides a holistic snapshot of important items that a business owner needs to see in terms of HR functions. A lot of users also liked TriNet's excellent customer support citing instances when agents walked them through the process at times that they had questions and concerns about using the tool.
What TriNet does not do well:
Users who left negative reviews said that they experienced problems in connecting and reconnecting their credit card to the tool and would like to see a more seamless integration with payment processes. There were reports of mobile app crashes as well prompting users to re-enter expenses which they found inconvenient and not time efficient.
Most Helpful Positive Review
A user who left a positive comment on G2 Crowd finds it efficient to have an all-in-one web portal to access their business' HR related requirements. He said that all important items are easy to find in the dashboard which makes the tool helpful especially if he needs something very quickly. He initially thought that not having an in-house HR team would be tough but TriNet proved him wrong as it provides all the functions needed to run the HR department.
Most Helpful Negative Review
A user who left a negative review on G2 Crowd said that she had a couple of experiences when the web app did not correctly update and failed to automatically switch currencies when posting an expense requiring her to redo the whole task of inputting expenses. She also experienced having to manually refresh her credit card connection with the tool a couple of times as it didn't integrate seamlessly.
TriNet Reviews From Users Around the Web
Here are a few other resources for finding helpful TriNet reviews from customers. We rated the review sites on a scale from poor to excellent based on how trustworthy and useful the reviews seemed.
| User Review Website | Average Rating | Number of Reviews | Quality of Reviews |
| --- | --- | --- | --- |
| Trustpilot | 8.5 out of 10 | 40 | Good |
| G2 Crowd | 4.0 out of 5 | 143 | Great |
| Trust Radius | 7.8 out of 10 | 109 | Great |
*Average rating as of date article was written – May 22, 2017
How We Determined Quality of User Review Websites
G2 Crowd has excellent quality reviews from verified users and asks specific questions that most respondents gave insightful answers to. The site has a lot of recent reviews as well.
Trust Radius provides great quality reviews and verifies its users. They also provide particular areas for the reviewers to provide insights to where most respondents gave informative answers. There were a lot of recent reviews in the site as well.
Trustpilot has average quality reviews and verifies its users. It only uses a general feedback area for users to leave overall comments. There were a lot of recent reviews in the site as well.
TriNet Pricing
TriNet Plan
Pricing for 5-9 employees
$155/employee per month
Pricing for 10-19 employees
$140/employee per month
Pricing for 20-29 employees
$135/employee per month
Pricing for 30-49 employees
$125/employee per month
Dedicated HR Team
Yes
Payments and Payroll
- Tax remittance and filing
- Real-time entry
- Payroll preview
- Direct deposit
Risk and Compliance
- Workers' compensation
- Employment Practices Liability Insurance (EPLI)
- Unemployment
- Affordable Care Act (ACA) support
Benefits
- Health care insurance
- Retirement plans
- Flexible spending accounts
- COBRA
*Note that our data from TriNet is from our own experience as a client of theirs.
TriNet's pricing varies per number of employees ranging from $125 per employee for a company of 30-49 to $155 per employee for 5-9 employees. The bigger the company is, the lower the operating costs in utilizing TriNet for their PEO services.
TriNet's services include full-service HR services such as providing a dedicated team based on the company's industry and regular onboarding for new employees.
TriNet also provides services in payments and payroll, risk and compliance and benefits for employees.
The prices listed here may be on the higher side of the scale for TriNet since we are located in New York City and have fewer than 20 employees. Regardless, TriNet remains double the price of Justworks, and its rates tend to increase 5-10% annually.
Small Business PEO Buyer's Guide
Not sure if TriNet is the right small business PEO provider for you? Check out our PEO buyer's guide that compares them to two other top providers: Justworks and Insperity.