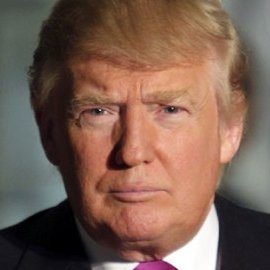 A new presidency always means changes, for better or worse. If you're a small business owner, you may be wondering exactly how having Donald Trump in the Oval Office will affect your day-to-day operations. Here are some quotes from the man himself on 7 important subjects for small businesses, along with their implications for you and your company.
1. Overtime Reform
"We have to address the issues of over-taxation and over-regulation and the lack of access to credit markets to get our small business owners thriving again. Rolling back the overtime regulation is just one example of the many regulations that need to be addressed to do that. We would love to see a delay or a carve-out of sorts for our small business owners."

– via Circa, August 12, 2016
In May of 2016, President Obama introduced an overtime reform policy that would require businesses to pay their salaried workers overtime if they make less than $50,440 per year. However, this was struck down in November 2016 before it could be put into effect. It's clear from the above quote that Trump opposes this regulation, so it appears that there will not be any significant increases in labor costs at the federal level anytime soon.
2. Business Regulations
"We are cutting the regulation at a tremendous clip. I would say 70% of regulations can go. It's just stopping businesses from growing….We need regulation but immediately every agency will be asked to rate the importance of their regulations and we will push to remove 10% of the least important."

– via Fortune, October 7, 2016
Though Mr. Trump has proposed cutting back business regulations across the board, he has specifically mentioned EPA regulations as a target. Though fewer environmental regulations would monetarily benefit some businesses, it would negatively impact those companies that are innovators of clean technology.
"Obama's attack on the internet is another top down power grab. Net neutrality is the Fairness Doctrine. Will target conservative media."

– via Twitter, November 12, 2014
Although Trump hasn't mentioned specifically repealing network neutrality, it is a regulation he has spoken unfavorably of in the past, and may well be one of the targets of his promise to do away with business regulations. However, currently net neutrality protects business websites from paying fees to reach internet users at faster speeds, which allows smaller businesses to remain in competition with larger businesses. Repealing net neutrality would mean that internet providers could charge websites for faster speeds, which would create a disadvantage for smaller businesses who aren't able to afford such fees.
3. Credit & Lending
"Dodd-Frank has made it impossible for bankers to function. It makes it very hard for bankers to loan money for people to create jobs, for people with businesses to create jobs. And that has to stop."

– via Reuters, May 18, 2016
Trump has repeatedly criticized the Dodd-Frank Act, which placed regulations on the banking industry for better accountability and prevention of financial crises. This act also carries with it protections for consumers against corrupt banking agencies. Doing away with or revising this law could make for better access to loans, as under the current regulations many banks are unwilling to invest in risky ventures. However, it could also compromise many protections for consumers against inappropriate fees and interest rates.
4. Health Care
"We're going to have insurance for everybody. There was a philosophy in some circles that if you can't pay for it, you don't get it. That's not going to happen with us. …[Americans] can expect to have great health care. It will be in a much simplified form. Much less expensive and much better."

– via The Washington Post, January 15, 2017
Trump is open about his intention to dismantle the Affordable Care Act and replace it with his own plan. He has repeatedly stated his support of universal care and lowering the prices of prescription drugs. Though the entirety of his plan has not yet been revealed, a universal plan that checks the soaring premiums from private insurance companies may help lower the costs of insurance for employer and employee alike.
5. Tax Policy
"The thing I'm going to do is make sure the middle class gets good tax breaks. Because they have been absolutely shunned. The other thing, I'm going to fight very hard for business. For the wealthy, I think, frankly, it's going to go up. And you know what, it really should go up."

– via NBC News, May 8, 2016
Trump's tax plan would provide significant tax breaks for lower and middle-class individuals and businesses. For example, a married couple filing jointly making $80,000 a year would be taxed 10% income tax and 0% capital gains tax, or $8,000, as opposed to the 25% (plus 15% capital gains tax) that current tax laws mandate. Additionally, Trump has proposed dropping the corporate tax rate from 35% to 15%, which would be a large break for corporations. While the plan has been criticized for its projected expansion of the national deficit, on a small business level, it would provide a leg up for companies that are struggling under heavy federal taxes.
6. Trade Policy
"I think NAFTA has been a disaster. I think our current deals are a disaster. I'm a free trader."

– via CNN, June 28, 2015
Trump has made it pretty clear that he wishes to reform the NAFTA and stay out of the Trans-Pacific Partnership entirely. While adjusting the NAFTA to make tariffs favor American businesses could be beneficial, some economists warn that this may only cause backlash in the form of a trade war. It remains to be seen how this type of policy will turn out, but if it turns out favorably, it could mean increased manufacturing and technology jobs at home and an uptick in profits for American businesses.
More recently, Trump disagreed with House Republicans over border tax adjustments, which would subsidize exports and tax imports: "Anytime I hear border adjustment, I don't love it. Because usually it means we're going to get adjusted into a bad deal. That's what happens."
7. Immigration & Visas
"I remain totally committed to eliminating rampant, widespread H-1B abuse and ending outrageous practices such as those that occurred at Disney in Florida when Americans were forced to train their foreign replacements. I will end forever the use of the H-1B as a cheap labor program, and institute an absolute requirement to hire American workers first for every visa and immigration program. No exceptions."

– via Business Insider, March 3, 2016
Everyone knows of Mr. Trump's plans to crack down on illegal immigration, but apparently he intends to deal a blow to the H1-B program as well, which provides visas to skilled workers. This program has imported thousands of workers mainly in technological fields. Terminating this program along with the DACA could mean the loss of several hundred thousand workers and a serious strain on the economy and the technology sector.
The Bottom Line
With many proposed changes in the works, only time will tell how Trump's policies fare. However, the ability to be flexible and work through fluctuations are some of the finest traits of American small business owners, and we can expect that to remain consistent in the future.