There are 13 types of Facebook ads, each of which features a mixture of text, images, and multimedia. Every ad type is designed for a specific objective. These include boosting customer awareness, collecting leads, promoting engagement, converting leads to sales, and increasing app downloads. As noted below, the cost for each varies widely.
Facebook ad selection and management can be complicated. It can also be costly; if you pick the wrong ad, you will lose your ad spend with little or no return. Fortunately, Hibu can make your social media ads a success with experienced Facebook advertising professionals who create and manage your campaigns for you. Check out the free Hibu Facebook calculator tool and learn more about their digital marketing services.
Facebook Ad Types by Objective
Objective

Types of Facebook Ads

Brand & local awareness ads
Reach ads

Link click ads
Video ads
Lead ads
Event ads
Messenger ads

Page like & boosted ads

Carousel ads (multiple images)
Collection ads

App ads
Here are the 13 Facebook ad types broken up into categories based on the objective.
Ads for Brand Promotion
Brand promotion ads, which include brand, location awareness, and reach ads, are designed to build recognition of your company name and branding. While buyers targeted for these ads are not likely ready to buy your product, they may be interested in your product in the future. Building brand awareness now increases the chance they will buy from you later.
Here are the types of Facebook ads used to promote a brand.
1. Brand & Local Awareness Ads
Brand and local awareness ads are designed to increase the visibility and following of a product, service, or store. By showing the ad to the same group of people repeatedly, the audience slowly becomes aware of the brand. These types of ads run in the right column of desktop feeds and mobile devices with an image, text and, typically, a button for more information. For more information, check out our guide to sponsored Facebook posts.
2. Reach Ads
Reach ads are mistaken for brand ads because their goals seem the same. The goal of a reach ad, however, is to get as many impressions (views) as possible within a specific demographic. Like an online flyer given out to people who walk by, Facebook reach ads are distributed until pause your campaign. These ads include an image with brief text and appear in the right column of a feed.
Ads to Drive Traffic & Collect Leads
Traffic and lead ads are designed to get people to take an action. They typically involve a call to action (CTA) of some kind that allows viewers to learn more about a product or business by visiting a website, watching a video, buying tickets to an event, or sending a message directly to the business via Facebook Messenger.
Here are the types of Facebook ads to used drive traffic to a website and/or collect leads.
3. Link Click Ads
The goal of a link click ad is simple: to push traffic to a website or landing page so visitors can find out more information about a product or business. The commonly used "Learn More" button at the bottom of this ad is connected to a landing page that contains the aforementioned information. These ads appear in desktop and mobile feeds as well as in third-party networks.
4. Video Ads
Video ads are right for products or businesses that need further explanation or storytelling. This type of Facebook ad captures the imagination of the buyer and goes beyond still images with movement, sound, and visuals. Facebook recommends videos be no longer than 30 seconds, but the maximum length is 120 minutes with a size cap of 4GB. You can create closed captioning for viewers who are hearing-impaired — or to add emphasis to your message.
5. Lead Ads
Lead ads are explicitly designed to capture viewer information, such as an email address or phone number, by offering something of value in return like a discount. This requires advertisers to set up a contact form and thank you page. Facebook has this functionality built-in. A wizard will prompt you to add logo/images, text, and fields for details within the ad, while a customized thank you page lets the user know that their sign-up has been received.
When using this ad type, which can run on desktop and mobile devices as well as Facebook network sites, be sure you note how the viewer will receive the freebie you offered within the ad and when they can expect to receive it. Also, it is important to note that as Facebook requires your website link to be included in the ad, you are also required to have a privacy policy posted on your site. This lets buyers know how their data will be used.
6. Event Ads
Event ads are designed, predictably, to encourage attendance at events. They include images, a header, text, a map for directions, dates, and a button for acquiring tickets. If the event happens regularly, visitors can see other dates for the event and find out more in the description. Advertisers can also determine who sees an event ad based on their geographic location. Event ads display in desktop and mobile feeds.
7. Messenger Ads
Messenger ads allow users to request more information about a business, product, or service and receive a near-instant response. When users click the "Learn More" button on these Facebook Messenger ads, they are sent to an online chat wherein a bot answers questions with prescripted responses, usually covering basic information. These ads can also connect to a live representative who can offer more in-depth information and collect lead details.
Ads to Promote Engagement & Likes
Engagement ads are specifically designed to grow a Facebook page's following and user interaction. This effectively allows businesses to market events, products/services, and other business-related content that can increase sales. It also gives companies a way to learn what their target audience wants. This can be used to improve or create new products/services.
Here are the types of Facebook ads used to promote engagement and page likes.
8. Page Like Ads
The goal of the page like ads is to gain followers and likes for your page. This type of campaign can be used to grow the impact of a new page or to boost the engagement of an existing one. These ads include text, an image, and a header as well as a CTA like "Like Page." If a buyer clicks the button to become a fan of the page, then every post you make shows up in their feed.
9. Boosted Post Ads
A boosted post is organic content that businesses pay to promote to Facebook users who are not their followers. Most businesses produce content to educate and engage their readership. A boosted post allows advertisers to share this information with a new audience that may, at some point, buy from them. The ad includes standard image and text content as well as a "Learn More" button that typically sends users to an article on the company's website.
Ads to Sell Products & Services
The purpose of this type of Facebook ad is to drive sales—not just traffic. Naturally, the target audience is one that is ready to buy. For example, an attractive offer-based ad might move a buyer to purchase at the moment, or a carousel ad of different products might move prospective buyers closer to a buying decision.
Here are the best types of Facebook ads to sell products and services.
10. Carousel Ads (Multiple Images)
Carousel Facebook ads showcase a rotating selection of product images. This gives the buyer the ability to scroll through products with different headers, descriptions, and offers, mimicking a window-shopping experience. Advertisers can use up to 10 images or videos, and buyers can scroll forward and backward through all of them within the ad itself. These ads show up in user feeds on both desktop and mobile devices.
11. Collection Ads
The purpose of the collection ad is to present several things that go together in a thumbnail gallery. Central to the ad is a large image or video—typically highlighting a single product—underscored by thumbnail images showcasing different elements of the product in the large image or video. This type of visual buying gives advertisers the ability to either showcase one product more in-depth or highlight several related items.
12. Offer Ads
An offer ad is used to drive traffic to the door of a business for a single purpose—to make a sale. Users can click the "Get Offer" button, and Facebook will send the offer via email or Messenger. The buyer can access the digital coupon in-store and show store clerks for at-register discounts or click directly on the ad to use the offer in an online store. Facebook pages are required to have 50 likes to run an offer campaign.
Offer campaigns can run on desktop or mobile devices. The ads will look different on desktop than on mobile devices, however. Because the objective is to make it easy for a buyer to bring the offer into the business, the ad on the mobile device is designed to be more user-friendly with larger text and bigger buttons for easy redemption.
Ads to Encourage App Downloads
The goal of app ads is, very simply, to increase the number of people who download your mobile app. The app download ad also allows advertisers to segment their users by audience and type of device. It is important to note that these ads only run on mobile devices like smartphones and tablets.
Here is the only Facebook ad used for app download promotion.
13. App Ads
The app ad is designed to increase the number of people who download your app to their phone or tablet. These ads include standard text and imagery, along with an "Install Now" button. If your app is only for users of a specific device type or operating system, then you can set your mobile ads to only display to those users.
Once a user has clicked on the "Install Now" button, the confirmation process for download starts. This ensures that users don't have to navigate through other websites or app stores to find and download your app.
Cost of Facebook Ads
Facebook ad costs depend primarily on the ad type, conversion goals, audience, and run date and time. Given these factors, it's difficult to determine the average cost for all ads. Also, the pricing structure varies depending on the ad; costs can be determined by ad view, by 1,000 views, by an action—like downloading an app—page like, or click.
Here are the five Facebook advertising pricing structures used to calculate ad costs:
Cost per view (CPV): CPV is only relevant to advertisers who want to get a video in front of buyers for brand awareness. Advertisers are charged for each video view.
Cost per mille (CPM): CPM charges per thousand times an ad is presented to buyers. This is a standard pricing structure for brand awareness ads.
Cost per action (CPA): CPA depends on the buyer doing something, such as commenting on the post or downloading an app. Advertisers are charged per each action taken.
Cost per like (CPL): CPL is charged when a buyer likes a page.
Cost per click (CPC): CPC means that buyers pay every time someone clicks on an ad link. This is a good option for advertisers who are trying to get buyers to a landing page for information about their brand or products.
Given the complexity of Facebook ad pricing, it's important to determine your goals and budget and to spend some time experimenting with different ad types to see which ones give you the greatest return on ad spend.
How Facebook Ads Work
Facebook ads are text and image or video-based ads that appear in Facebook user feeds or sidebars. Compared to Google Ads that are designed to show up in search results,they are designed to promote businesses and their products and services in a social feed. To create a successful Facebook advertising, advertisers must determine their major Facebook marketing objectives—boost awareness, sell products, or lead generation—and design an ad for that goal.
First, decide on your overall advertising objective by figuring out what you want from ad viewers—to learn about your brand and products, to take an action like fill out a form, or make a purchase. While it seems like making a purchase is a no-brainer, the reality is that your buyer might not be at the stage in the sales funnel where they want to buy from you. So, be prepared to start earlier in the advertising stage with an awareness or consideration campaign.
Once you pick your overall advertising objective, choose an ad type that aligns with it, and create copy and imagery to match. Make sure you include relevant keywords and incorporate professional multimedia to attract viewers and encourage engagement. If you aren't sure what ad type to use, consider using two types and running them simultaneously to see which performs better. You may also want to see if your industry has specific best practices for Facebook marketing. For example, we have a specialized guide for Facebook advertising for real estate purposes.
After you launch your ads, track their performance in Facebook Ads Manager. Make sure you note clicks, views, or actions and make changes to the ad as needed to improve your ad results. Carefully crafted ad content—used with an appropriate ad type—can help you reach your advertising objective but be ready to tweak it to maximize impact and return on ad spend.
9 Pro Tips for Maximizing Return on Facebook Ads
Improperly defined ad objectives, as well as poor ad content, can lead to terrible ad performance and wasted money. To help avoid this, we asked some of the top social media experts for their advice on when to use the different Facebook ad types for maximum return.
Here are nine pro tips on how to make the most of your Facebook ads.
---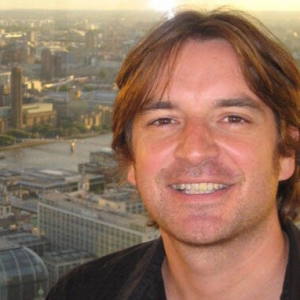 ---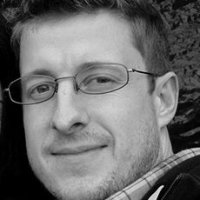 ---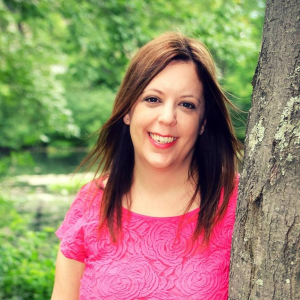 ---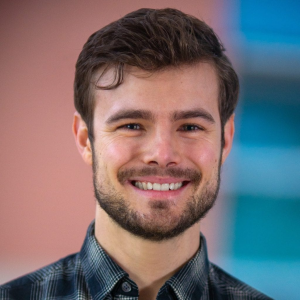 ---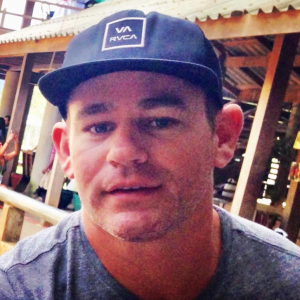 ---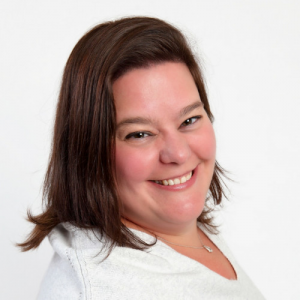 ---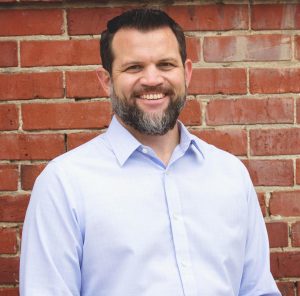 ---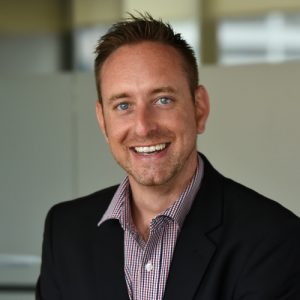 ---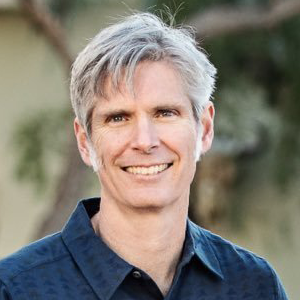 ---
Frequently Asked Questions (FAQs)
What if I have more than one objective?
If you have more than one objective, trying running two separate campaigns to find out which objective works best for your business. You might start with lead collection as an objective and realize that a local campaign or an offer works better to increase foot traffic to your business.
What is A/B testing for Facebook ads?
A/B or split testing refers to testing the performance of one ad against another ad by changing a single element in each and running both simultaneously. For example, if you want to know which image works better for your Facebook ad type, then you can pick two different images to test against each other. A/B testing can be used to test the performance of text, images, audience segmentations, placements, and CTAs in Facebook ads.
Are there any industries that cannot use Facebook ads?
The most commonly rejected Facebook ads are anything that might be considered an age-sensitive product like cigarettes or alcohol. Medical materials like diet supplements, weight-loss products, and vitamins are often rejected for Facebook advertising but are not entirely off-limits. Find out about Facebook advertising policies and what steps to take if your ad is rejected.
Are there any design requirements for Facebook ads?
The majority of Facebook ads are 1,200 x 628 pixels with a headline of 25 characters, a description of 30 characters, and a text inclusion of 90 characters. Also, Facebook does limit the amount of text on an ad graphic to 20% of the total image. You can use the Facebook Text Overlay Tool to find out if there's too much text on your image before using it.
Bottom Line
Facebook offers 13 types of advertisements, grouped into specific advertiser objectives, that are placed within user feeds or sidebars. These ads are used to promote brands, send traffic to company websites, collect leads, increase engagement, sell products, and encourage app downloads. Deciding on the best Facebook ad type for your objective can help your audience find you online and increase sales and leads.
Unfortunately, however, businesses spend excessive time and money trying to find the right Facebook ad type for their products, sometimes losing it all due to poor strategy and limited knowledge. Hibu, an expert Facebook advertising platform, can get your products and services in front of buyers with the right targeted Facebook ads, ensuring maximum return on ad spend. Learn more about Hibu and use its free Facebook calculator tool to estimate reach.