What defines project management (PM) is important, because not everyone looks at project management the same way. There are seven basic project management styles we highlight in detail and there are accompanying programs designed specifically to help you manage in your chosen method.
1. Waterfall Project Management
Waterfall methodology is a linear project management style that gathers all of the major components of the project at the beginning and then lays in a sequential fashion, each step needed to complete the project. The waterfall approach was first utilized by Winston Royce in 1970. He saw the flexibility in its model and that just about anyone could use it to keep teams on course and projects completed timely.
Although the "waterfall" terminology is primarily utilized in information technology arenas, this method is commonly applied in construction, software development, and accounting.
The waterfall style is a project management methodology that typically has five or so stages to it, which allows for a linear (first this, then that) understanding for the entire team to live by.
Requirements
The hallmark of a good start to a project under the Waterfall PM methodology is a complete list of all major components of the project. Once all of the many details are outlined and named, the project outline can be assembled and everyone within the team, as well as customers, see what the expectations are.
Design
The design phase is best broken up into logical design and physical design sub-phases. The logical design sub-phase includes brainstorming and concept development thinking. The physical design sub-phase is when those theoretical ideas are developed into an agreed to plan of action.
Implementation
The implementation phase involves all actions taken within the project. Check-ins and evaluations of progress are made, which keep the team on track throughout the entire project.
Verification
This phase is when the customer reviews the project to ensure that all agreed to requirements are complete.
Maintenance
The project has been completed and reviewed and reflection is always the last step. Along with customer reviews, the PM team assesses what went well and what could have been done better. Adjustment and refinements are made by leadership and tomorrow's project begins.
Caption: As the name suggests, the Waterfall method helps lay out all aspects of the project in a detailed and easy to understand method.
Pros and Cons of the Waterfall PM Style
Pros
Objectives and details are planned from the beginning phase of the project. Expectations are clear and project-specific focus can be enjoyed right away.
It's easy for everyone on the team to measure progress as the team moves through the phases and hits milestones and targets.
The Waterfall method is designed to call out when customers or team members add new steps, stages or content in general.
Cons
Not all customers, or team members, know how to voice needs they cannot predict on the outset of a project. Changes are inevitable.
This model can, at times, lack flexibility and nimbleness.
Best PM Software Matches For Waterfall Style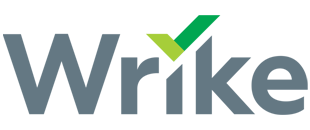 Wrike is online project management software that specializes in tracking, collaboration, and reporting features. It is a good match for this PM style due to Gantt charts and customizable dashboards. Customizable workflows and folder structures allow teams to be flexible in the way they do work, and integrations are plenty, including for CRM, messaging, and accounting to name a few categories.

Workzone is an online project and work management platform that, in real time, provides a big-picture view of where projects stand. Visual tools such as Gantt charts allow teams to view timelines, tasks, and responsibilities, which can be auto generated and edited.
Additional features that are worth noting include personalized to-do lists, centralized project requests, resource utilization reports, and collaborative document and task management functionality. Workzone is ideal for marketing teams, agencies, project and product management.
PC, Mac, Android or iPhone Limitations
No noted technological limitations to be concerned with. Both of the software noted here along with the most top project management software for Macs and PC's or Androids will partner fine.
2. Agile Project Management
If the Waterfall model is to be executed in a linear, formal fashion, then the Agile model operates through a more nimble, iterative process where the product is delivered in stages to the customer for feedback and review. The customer is directly involved throughout the project.
That is, instead of relying on predetermined milestones, Agile operates in "sprints" where prioritized tasks are completed within a brief bit identified window (such as two to four weeks in length). Priorities and tasks can change, and often do, based on the desires of the customer. Being flexible and willing to alter course (but not direction) is a critical attribute of this PM style.
Caption: Agile allows for readjustment, realignment, and new ideas and approaches throughout the project. Multiple iterations are not uncommon with the Agile PM style approach.
Pros and Cons of The Agile PM Style
Pros
Flexibility is what defines this method of working and allows all team members to remain in the know.
Due to the multiple, early check-points, it should result in overall reduction in effort or re-work toward the project's end, as corrections are made as identified. This "pro" is magnified even more so if you are utilizing an agile software platform.
Collaboration is usually much higher, out of necessity, with Agile. The delivery concept of remaining on task allows for a unified team to identify alternative courses or solutions that may be worth entertaining.
Cons
Commitment can be heard to secure throughout the project and customers will need to be reassured that the day-to-day work will lead up to the agreed-to outcome.
Flexibility isn't always helpful. For example, developers need a definitive path or vision so they can provide a map for moving forward.
Best Agile PM Software Matches

Smartsheet is a cloud-based platform that allows organizations of all sizes to plan, capture, manage, automate, and report on work across the business, empowering you to move faster, drive innovation, and achieve more. It is ideal for multiple check-ins throughout projects with both PM team members and customers alike.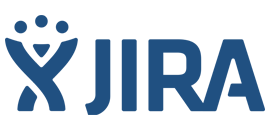 Jira is built for every member of your software team to plan, track, and release great software. It also is flexible enough to match up with most PM software-based apps out there today. It is ideal for creating multiple, simultaneous updates.
PC, Mac, Android or iPhone Limitations
No noted technological limitations to be concerned with.
3. Scrum Project Management
Scrum project management is a methodology for managing projects within small working groups. Scrum methodology falls very closely, and some would suggest within, the arena of Agile project management.
A team works within short sprints which results in iterative cycles that are reoccurring or repeated until critical work items within each stage are completed. Scrum pushes for the largest amount of focus to remain on the most critical items of the project.
Caption: Scrum allows for cycles of project work to drive the process and the determination of how well tasks are being met and whether or not the project is on schedule.
Pros and Cons of The Scrum PM Style
Pros
Scrum helps identify early on, what obstacles may inhibit deliverables being executed on time.
Scrum works well within all of the best project management software on the market today.
Scrum methodology also ensures effective use of time and budget.
Large projects are divided into easily manageable sprints.
The team gets clear visibility through daily or weekly scrum team meetings.
Cons
Scrum often leads to alternative tasks and objectives (or scope-creep) being added without there being a built in stress test regarding the new ideas or alternative thinking.
Daily Scrum meetings, for some, frustrate team members if they have daily tasks that need to be completed in order for others to take action.
Best Scrum PM Software Matches

monday.com offers a series of boards where your team tracks "pulses" which are items that require attention from your team. With monday.com, your PM teams can operate cohesively and efficiently through a joint network.
Scrum is especially favored within monday.com's platform as it allows for adjustments to be made within stride and sprint concepts are easily understood since monday.com has built in "pulses" tracking, which is similar to Scrum concepts.

Smartsheet offers an online work interactive platform that allows companies to plan, track, automate, and report on work. Smartsheet is widely used throughout multiple industries, as more than 80,000 brands rely on Smartsheet for project and work management.
Within the world of Scrum PM, Smartsheet is ideal for flexibility and dynamic project tracking through its easy-to-use interface, real-time Gantt charts and dashboards, and work automation features.
PC, Mac, Android or iPhone Limitations
No noted technological limitations to be concerned with. Although with Smartsheet, you will find features on the Android and iPhone applications that other software vendors do not offer.
4. Kanban Project Management
Kanban is a popular PM methodology that is also used throughout many industries. "Kanban" means signboard or billboard in Japanese and is a scheduling system for lean manufacturing and just-in-time manufacturing (JIT). Taiichi Ohno, an industrial engineer at Toyota, developed Kanban to improve manufacturing efficiencies that the entire team could take part in.
This PM methodology is designed to manage work by balancing mission-critical demands with available team, resource and time capacity, and by eliminating system-induced bottlenecks whenever possible. This is done by offering a platform that promotes continuous improvement.
Visualize the workflow
Limit work in progress
Manage flow
Make process policies explicit
Establish feedback loops
Improve collaboratively
Caption: Kanban is a highly visual process that allows all team members to check in and update the "Board" at any given time. Projects generally cannot progress unless the entire team agrees that it is ready for the next phase.
Pros and Cons of The Kanban PM Style
Pros
Kanban promotes deferring commitment as long as possible, which is to ensure agility and delivering value frequently and timely.
In Kanban there is a high focus on lead time and cycle time. This allows for smart planning with timetables.
Kanban can be easily scaled up for large organizations, or teams, or appropriately sized for smaller work teams.
Cons
Much of the time the entire team has to be in agreement for projects to proceed.
Within Kanban, meetings or regular check-ins are optional, but many leaders feel strongly that check-ins are required to remain on task, on time, and on budget.
Kanban does not, necessarily, prescribe roles to team members.
Best Kanban PM Software Matches

Trello allows for a high degree of collaboration. Trello organizes your projects into boards, visible to the entire team and in one place. It shares with you what is being worked on, what stages sub-projects are in and who is working on them. Trello is also one of the best free project management tools available, though it also offers paid plans.
Your team collaborates from an electronic white board, or the Trello interface, to manage the entire project. PM team members can invite anyone to view and contribute to "boards," which the team operates from. Dragging and dropping people to cards into cards to assign them is common practice. Everyone sees the same board and the whole picture all at once.
Asana offers real-time communication tools that help teams stay on the same page, even when multiple projects are being executed at once. Asana gives users access to to-do-lists, calendaring, tracking tools (such as Kanban lists) due dates, and file-sharing.
Asana believes in using color to enhance the user experience and its interface is easy to use. In addition to strong Kanban chart support, Asana excels in managing tasks and workflows and it's a flexible tool that your team can manipulate to serve your particular needs.
PC, Mac, Android or iPhone Limitations
No noted technological limitations to be concerned with.
5. Lean Project Management
Lean project management is largely defined by reducing waste to as close to zero as possible, while empowering the team to deliver high value through intended results. It is used by project managers to drive self-accountability in the team as they operate within budgets and time constraints.
Lean project management is the application of lean concepts such as lean construction, lean manufacturing, and lean thinking as projects are executed upon. The five primary principles that drive Lean PM methodology are noted here:
Value
The Value Stream
Flow
Pull
Perfection
Caption: Lean, as a methodology, is more focused on defining the result, which is to be low in waste and efficiently arrived at, and less on the process mapping itself.
Pros and Cons of The Lean PM Style
Pros
Regardless of size, your business will learn to manufacture quality products at the least possible cost and waste produced.
Eventually, employing an efficient platform and adapting processes to produce larger amounts of products in a quicker, cost effective and safer manner.
It has been tried and tested repeatedly throughout several industries for decades now. Lean is a refined modality that has proven to locate the chinks in your company's armor and correct them.
Cons
Communication to your team may be required to ensure that anxiety does not dominate the workplace while you are trying to improve methods and practice.
The process of making good practices great may not be appreciated by all team members, as it can slow the forward progress of the project.
Best Lean PM Software Matches

Rever is a perfectly aligned PM software for Lean. Rever Is The Leading Platform for Lean Management and continuous process improvement. The primary strong points for Rever include accelerated improvement cycles, customized flexibility, scaling of time and work practices to meet deadlines, and driving home the end goal of identifying waste or unneeded steps in practices.


KaiNexus is a Lean-focused PM software which was designed primarily for the construction industry. KaiNexus is most successfully implemented when your leadership team is of the mindset for continuous improvement.
KaiNexus software has the ability to guide and promote efforts at both strategic and tactical levels. When walking your team through the five principles of the PM model, it helps your team focus on continuous improvement coaches actively monitor and review your improvement activity to help you spread a culture of continuous improvement.
PC, Mac, Android or iPhone Limitations
No noted technological limitations to be concerned with.
6. Six Sigma Project Management
Six Sigma (6σ) is a PM method specifically designed to be rolled out through a quality-assurance system driven paradigm. Its name refers to the mindset of reducing errors to as close to zero as feasibly possible. Six Sigma targets a sustainable, repeatable reduction of defects in the process, or product creation, to six standard deviations between the mean and the nearest specification limit.
The "Five Whys" within Six Sigma drives this methodology's focus. This basic root cause analysis technique utilized within the Six Sigma program is referred to as "DMAIC" or "Define, Measure, Analyze, Improve, Control." To truly solve a problem or to reduce a process' error rate, we need to identify the root cause and then eliminate it. Thus, the common practice of asking why, repeatedly or the idea of asking "why" until the team cannot ask it any longer is the goal. This helps uncover the root cause of issues so they can be fully addressed.
Why was the company in the red last quarter? Because there were a lot of charge-backs.
Why were there a lot of charge-backs? Because the customers were dissatisfied with the product.
Why were they dissatisfied with the product? Because some of the products were defective.
Why were the products defective? Because there were a few malfunctions on the assembly line.
Why were there malfunctions? Because the hardware is starting to get outdated.
Caption: The "Five Whys" help define Six Sigma as defects are uncovered and solved.
Pros and Cons of The Six Sigma PM Style
Pros
Six Sigma does not just consider a single element or part of a process. Six Sigma looks at the entire system and all of its parts to determine where and how improvements can be made.
Six Sigma is best executed when all PM team members are actively participating. This process commonly includes company employees who may not be on the PM team.
This process is common to many professionals and recruiting new team members with Six Sigma is certainly possible.
Cons
Six Sigma is a data-driven system. Thus, some have argued that creativity can be limited as the numbers truly drive what next steps often are.
Six Sigma does not work well when two or three person PM teams attempt at solving the process inefficiencies themselves.
Six Sigma pushes their certification process fairly hard. Their "Green Belt and Back Belt" certifications can be somewhat timely and expensive certifications.
Best Six Sigma PM Software Matches

Minitab is hailed as one of the best Six Sigma platforms out there today simply because it houses all of the main tools that are utilized within Six Sigma including project chartering, fishbone, C&E matrix, process mapping, value stream mapping, and Monte Carlo simulation. These tools define any war chest that a Six Sigma green or black belt might employ during a PM assignment.
Within Minitab, project data rolls up to your companion dashboard automatically, so you get up-to-the- minute reporting on your program's hard and soft savings, project duration, number of projects started, and more.


ARIS is a PM software platform that is more or less designed for Six Sigma methodology execution. With ARIS Six Sigma, the ARIS platform drives the solution that offers special models as well as analysis options covering the complete Six Sigma's DMAIC cycle.
ARIS also has a built in community of users, which is made up for technical professions from the ARIS company as well as other ARIS, Six Sigma based customers who you can discuss the subject of Six Sigma with. From experts to beginners, you can chat about Six Sigma & Lean management topics.
PC, Mac, Android or iPhone Limitations
No noted technological limitations to be concerned with. Although you will find, as we have, the many software platforms that are utilized for Lean, also work well for Six Sigma, as the crossovers many times in methodology are so similar.
7. PRINCE2 Project Management
One of the more unknown PM methodologies out there is PRINCE2. PRINCE2 (an acronym for PRojects IN Controlled Environments) is a detailed and well defined process for PM execution. Used extensively by the United Kingdom (UK) Government, PRINCE2 is also widely recognized and used in the private sector, both in the UK and internationally. This PM style is all about grouping projects into product-based steps that can be addressed in order, one at a time, ensuring no steps or details are forgotten.
The key features of PRINCE2 zero in on the business justification, defining the structure and establishing boundaries for the PM team. Interestingly, PRINCE2 defines a project as, "a temporary organization that is created for the purpose of delivering one or more business products according to an agreed business case." Its main purpose is to introduce and roll out change for the organization. PRINCE2's Seven Principles consists of stages that complete the project once process seven is concluded.
Continued business justification
Learn from experience.
Defined roles and responsibilities
Manage by stages
Manage by exception
Focus on products
Tailor to suit the environment
Pros and Cons of The Agile PM Style
Pros
In large corporations, PRINCE2 can be helpful in mitigating against certain risks such as errors in planning, client appraisals, to name a few.
The grouping of large tasks can help team members focus when there is so much going on within large projects.
Cons
There are multiple steps required to move through stages, and not all team members always feel directly engaged.
Training new employees who arrive with little knowledge of PRINCE2 is often necessary, as many in the US, PRINCE2 is not.
Best PRINCE2 PM Software Matches

Asana is the only PM software mentioned twice in our review. It just happens to be the most flexible as it relates to PRINCE2, which not all PM software platforms do. Asana keeps all parts of the project in a single location, and seamlessly communicates with your project hub.
Managing stage boundaries is a large part of PRINCE2. Your team can divide your project into stages that help align efforts within each stage. Since Asana is not agile as a platform, it aligns nicely with PRINCE2's seventh principle which is "Tailor to suit the environment." It is a nice match for this robust PM methodology.

Project Smart is UK based, as PRINCE2 also hails from the UK. Although it has a larger global following than within the United States, it is well matched to PRINCE2's methodologies and guiding users through its seven principles.
Project Smart highlights the importance of the development of task groups, which partially defines PRINCE2, and allows PM team members to interact, update information, and determine when it is time to move on without needing frequent team check-ins.
PC, Mac, Android or iPhone Limitations
No noted technological limitations to be concerned with.
Defining Characteristics of Project Management-specific Software
Project management software offer a number of beneficial attributes related to project-specific platforms, and not all are created equal. It is essential that your business understands the purpose of PM software so it can compare and contrast how each one might support your needs and requirements.
Also note that industry-specific software offers unique attributes which also may be worth researching in more detail (such as CRM-specific project management software). The following attributes are the most important aspects of project management software in the market today.
Companywide Cumulative Project Management
In order to route all of your company's projects through a single channel, thus optimizing performance, efficiency and time, your PM software must be vast, comprehensive, and nimble. Some companies only have a small number of projects at any given time, while others have several.
The PM software you select for your team will need to be a wise match for your most common or reoccurring PM related needs. The need to track budgets, declines, goals, general analysis team members and hours, problem-solving streams, milestones, and other attributes are critical for your team's success.
Project-specific Tracking
Each large, and many small projects require organization and tracking in order for efficient, timely, and quality results to be realized. Throughout the project's life-cycle there are unique challenges and objectives that must be highlighted in order for your team to remain on track and focused.
Scheduling
Scheduling is an essential feature in any PM platform. Scheduling team of employees, project timelines, vendor-partners and other related critical time frames, partially defines PM software management. The more a PM software can automate checklists, alerts, reporting, and so on, the better it will support your team's efforts.
Communication, Collaboration And File-sharing
Whether you have several projects running concurrently or not, in many cases, not all of your project team members are all together all of the time. The communicative function that is needed in your PM software must be robust and multi-dimensional (meaning, not simply via email or community notes based, like Microsoft Teams). It has to meet multiple needs, including team members' needs in the office, the field, and in multiple time zones.
Project Managers' Documentation and Certification and Licenses
Managing your teams' certifications, licenses, and other required professional documentation which relate to your ability to execute on customer projects, is a growing, sophisticated, need of PM software today. Knowing when these items expire or when and how they renew is essential to keeping your PM team ready, available, and open for business.
One last point to make, and an important one that helps determine which best PM software is right for you, is understanding what the term project management office, or PMO, is all about. Not all people refer to PM software as just that; many refer to PM software as "PMO." Do not be confused about this. You just need to know that PMO is a function within an organization that defines the standards for project management. The main purpose of a Project Management Office (PMO) is to make sure that projects and programs are run in a repeatable, standardized manner.
Bottom Line
The fact is that most PM software platforms will serve your team well, regardless of the PM methodology or style you enjoy employing. Although our research pulled the best PM software platforms out there today, they do vary in the areas of user experience, data management and tracking, and nimbleness.
You know you have made the right selection when you see your PM teams empowered through the software they utilize. Do your research before selecting one and involve your PM leadership team when doing so, which will make a more informed decision for all involved.