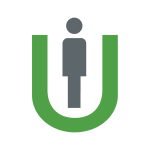 UltiPro is a human capital management (HCM) platform with a suite of services for HR, payroll, talent management, and more. It offers customized solutions via modules that fit different businesses' needs all under one license. We compiled available UltiPro reviews from around the web and found that UltiPro has mostly positive ratings. We also compared the most popular pricing options for small business owners.
Want to know the top HR software for small business? Read our UltiPro alternatives guide.
UltiPro Customer Reviews
Overall Experience: Good
Ease of Use: Good
Customer Service: Fair
Pricing: Fair
See All User Reviews
Summary of UltiPro Reviews
What UltiPro does well:
Users who gave UltiPro a positive review liked how robust the system is, while at the same time still easy to use for both administrators and employees.
What UltiPro does not do well:
There weren't a lot of negative reviews of UltiPro, but some users said that the timesheet and time-off processing can be cumbersome, that the cost of customization is steep, and that the customer support is sometimes slow and only moderately helpful.
Most Helpful Positive User Review
A positive reviewer from the site TrustRadius said that her company had been with their prior vendor for 20 years. The old vendor was no longer able to meet the company's needs at a competitive price, so it led to a switch of HRIS platforms. She says the ability to bring multiple HR, training, and payroll needs into one software solution was what drove them to choose UltiPro. She also said the software has been embraced thoroughly by both employees and management.
Most Helpful Negative User Review
A reviewer from G2 Crowd said that there's a high cost to customizing the system, as well as a long wait time whenever they make any module changes. She says support isn't that great either. She complained that when she calls to ask for assistance, she spends half her time providing information to the customer service agent, proving she didn't do anything wrong, instead of the support just going in and fixing the problem.
Other UltiPro Reviews From Users Around the Web
Here are a few other resources for finding helpful UltiPro reviews from customers. We rated the review sites on a scale from poor to excellent based on how trustworthy and useful the reviews seemed.
| Review Website | Average Rating | Number of Reviews | Quality of Reviews |
| --- | --- | --- | --- |
| TrustRadius | 8.2 out of 10 | 612 reviews | Excellent |
| G2 Crowd | 4.2 out of 5 | 474 reviews | Good |
| Finances Online | 4 out of 5 | 395 reviews | Good |
*Average rating as of date article was written: Oct 18, 2017
UltiPro Pricing
UltiPro Pricing is not readily available on their website. A third party source says UltiPro licenses start at $600 per year for every 5 users. Charges that may increase the total price may include any or all of the following: customization costs, data migration costs, training costs, and other implementation costs.
UltiPro's HCM products are broken down into the following:
Talent Management
Learning
Perception
Talent Acquisition
Time
They also recently launched a mobile app, so users won't have to access their services via mobile browser. The app can be downloaded on both Android and iOS devices. Built-in encryption and user authentication provides a secure experience.
Compare UltiPro Competitors
Not sure if UltiPro is the right HR software for your small business? Check out our HR software buyer's guide comparing three top providers.