uniCenta Review: Is It Right for Your Business?
This article is part of a larger series on POS Systems.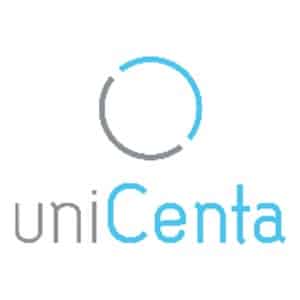 What We Recommend uniCenta For
uniCenta made it to our best open source POS software list, scoring a 3.54 out of 5 based on our criteria. It is the only platform we have reviewed among the many open source apps that support multiple languages, currencies, and locations. It also has excellent customer management features—loyalty and VIP programs, customer information, transaction history, credit limits, and more. However, we found no way to perform program tipping or payroll processing in its backend or see a mention of them in the online resources or demos.
In short, uniCenta is best for:
Global businesses: If you operate internationally, you will find uniCenta's multi-currency and multilanguage features an advantage. It also can support multiple locations—terminals, stores, and warehouses—so you can have a single system throughout.
Businesses that give out loyalty and VIP rewards programs: uniCenta is one of the few open source POS platforms with built-in CRM features. You can assign unique barcodes, discounts, and credit limits to customers and view their transaction histories.
When uniCenta Would Not Be a Good Fit
Stores wanting employee management tools: uniCenta lacks specific tools for employees, such as tipping management and payroll processing. While it does have time tracking, it doesn't provide time scheduling. If you need time tracking and payroll management, try Square.
Stores that need a mobile app: While uniCenta works with mobile devices and tablets, you need a remote desktop protocol (RDP) client to connect to; it might be a bit of a workaround for those who are not tech-savvy. Consider any of our top-recommended mobile POS apps for Android or iOS such as Square and Lightspeed. If you are looking specifically for those that work with iPads, then check out our top picks for the best iPad POS systems.
Convenience and liquor stores: You'll want specialized features to handle things like age verification and bottle tracking. See our recommendations for the best convenience store POS systems and best POS systems for liquor stores.
If you are unsure of what to look for, then read our article on what is a POS system and how to determine which is best for you. We also have a guide to the best POS systems for small businesses to help you find a solution that matches your needs. If you are on a budget but do not want the complexities of an open-source product, several free commercial POS systems are available.
uniCenta Overview
PROS

CONS

Available in 17 languages and supports multiple currencies
Key features (tipping) may need special programming
Has CRM and loyalty programs
Customer support primarily through forums; email support with paid plans
Supports multiple locations (stores)
Can only work on tablets with the help of a remote desktop protocol (RDP) client
uniCenta Pricing
uniCenta is free to use. Its open source program is free to run, copy, distribute, and change according to your business needs—it has GNU GPL3 license. You can also sign up for an annual subscription for uniCenta's support team, which costs either £60 (equivalent to $82.2) or £136 (equivalent to $186). Prices reflect current foreign exchange rates and are subject to change.
uniCenta Payments and Hardware
uniCenta is compatible with most commercial POS systems, tablets, and computers. For mobile devices, Windows tablets get the full version of the app. If your business uses iPads or Android tablets, uniCenta should be installed on a host PC or server first. Then, you can connect to uniCenta via an RDP client.
For hardware, it lists the following minimum operating system requirements:
System: 1024MB RAM, 70MB Disk space, Java 1.8 JRE – 32bit or 64bit
Operating System: Windows (XP SP3, 7, 8, 10), Linux (CentOS, Ubuntu, Mint or other), or Mac OSX (10.6.8 and later)
For payment processing, uniCenta only uses the following approved PCI/EMV P2PE PA-DSS solutions:
Dejavoo for USA, Canada, Mexico, and Central and South America
PaymentSense for United Kingdom and Ireland
uniCenta Features
While setting up an open source POS is more complicated (at first) than using cloud-based software, uniCenta provides an installation guide and video library to walk you through the process. You just need to download uniCenta's installer, MySQL server, and the latest version of Java. After installation, you can configure your POS. An overview video is available on the provider's website. We have summarized the steps below:
Go to general settings
Set up local settings: currency, language, and location (dates and number formats)
Specify payment methods (card reader and gateway)
Connect peripherals (printers, scanners, and more)
Set advanced features such as keyboard shortcuts, automation, etc. (optional)
Set up ticketing system (number of orders and receipts)
Input company details and ticket message
Create and set up a database, then click Connect.
Once connected, you can start using your uniCenta POS program.
uniCenta Register and Checkout
Barcode scanning
Custom receipts and tickers: Include business logo, messaging, and more
Mixed use retail/hospitality: Cross purpose ordering
Multilingual (four complete languages: English, US English, French, and Spanish; and 13 partial languages)
Multipayments: Process mixed payments of cash, card, vouchers, and more
Vouchers, discounts, coupons, free-entry item
Multiterminal and multiprinter set up
User-based permissions
In-sale stock check, partial payments and layaway, variable pricing (override item price)
uniCenta's multilingual support is an advantage for those that have businesses overseas. You can configure each register based on the region they are in. And like most open-source POS systems, customization is available at almost any feature point. For example, you can customize your receipts with your logo, include seasonal promos or discounts, and change it as often as you would like. You can also process multiple payment methods for a single order, such as apply a gift card coupon and pay by cash the rest of the order.
---
uniCenta Restaurant
Table mapping and reservations
Multiple table and floor plans
Kitchen display system
Remote/kitchen print
Check-splitting
Transfer order item
Move table
uniCenta offers basic restaurant features that can help you process orders from the kitchen or store. However, we did not find tip management features, which are important to many restaurant and hospitality businesses. If you need restaurant-specific features, choosing from our top-recommended restaurant POS systems might be a better choice.
---
uniCenta Inventory
Categories
Multistore, multiwarehouse
Bundles
Stock management
Supplier assignments
Stock transfer
Granular inventory such as variants, bundles, and categories can be configured in uniCenta. Since it can also support multiple locations, you can track stock inventory across different places, like stores and warehouses. While you can set minimum and maximum stock levels per product, it does not seem to offer low-stock alerts. We also did not see purchase order and COGS reporting features—essential inventory management features if you want to monitor sales and profit in real time. If you need more advanced inventory management features in a POS system, our best POS inventory systems guide can help you.
---
uniCenta Customer Management
Credit limit
Customer information
Transaction history
VIP
uniCenta provides strong customer management features that let you engage with customers better. Along with customer information, you can upload a photo in their profile to easily identify them. Their transaction history is also attached to their profile so that you can identify their spending habits and product preferences. You can also assign a VIP status to select customers—and uniCenta will trigger an in-sale VIP pop-up notice when a customer is assigned to a ticket.
We did not see management or employee features such as payroll processing. While it has employee reports, it only covers performance evaluations and security information.
---
uniCenta Ease of Use
Self-service onboarding
FAQ section
Community forum
Video library
Developer section
uniCenta provides a list of compatibility requirements for hardware and minimum operating system standards before you install the program. While it doesn't have a knowledge base available to the public, uniCenta has a library of videos you can refer to for installation and setup. It also refers users to its community forum and developer section.
For its free users, uniCenta does not provide customer support. If you need one-on-one help, then you need to sign up for an annual support membership; this enables you to speak with its experts for guidance and troubleshooting.
Top uniCenta Alternatives
| | | | |
| --- | --- | --- | --- |
| | | | |
| Best for: Those requiring an all-purpose, free, and mobile POS | Best for: Brick and mortar retailers | Best for: Grocery stores and high-volume sales | Best for: Restaurants |
| Monthly fee from: $0 with payment processing; some features add on | Monthly fee from: $99 | Monthly fee from: $99 | Base monthly fee from: $69 plus $500 installation fee |
| | | | |
If you're unsure uniCenta is right for you, see how it compares with our top POS systems.
What Users Think About uniCenta
At the time of publication, uniCenta has very few and outdated reviews on popular user review sites. However, other critics have reviewed its POS application. PAT RESEARCH gave uniCenta a 9.5 editor rating and a 6.5 aggregated user score based on 13 ratings. Editors rated its performance the highest—a 9.6 score—while users rated its ease of use a 5.0.
Meanwhile, CompareCamp gave uniCenta a 7.9 out of 10 score in its evaluation, highlighting the member subscription benefit that allows users to connect with experts to speed up installation. It also mentioned that the platform gives you endless opportunities for customization.
Bottom Line
uniCenta is one of the most popular open source platforms we have reviewed, and rightly so. Its built-in features, especially its CRM and multilingual support, are definitely something we don't usually see offered (and if they are, they are premium add-ons). We don't recommend uniCenta for those who are not tech-savvy, as it doesn't provide customer support unless you sign up for a paid subscription. However, if you want to customize your POS platform and have a tech developer to do it to support your business operations—mainly if you operate internationally—uniCenta is an excellent option to consider.