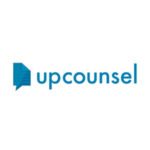 UpCounsel is a lawyer matching service that allows clients to get proposals from lawyers in the company's database. It features legal services that cover patents, business formations, trademarks, and more. We compiled UpCounsel reviews from our website and around the web and found that it has mainly positive ratings. We also shared the subscription options available for small businesses.
Want to know the top online legal services for small business? Read our UpCounsel alternatives guide.
Summary of UpCounsel User Reviews
What UpCounsel does well:
Based on a lot of positive reviews, UpCounsel is a value-for-money service that allows clients to acquire legal services without having to pay huge law firm fees. Users also commented about the excellent service they received from the lawyers that were matched to them.
What UpCounsel does not do well:
There are only a few negative reviews of UpCounsel online. Some users complained about not getting resolutions for the issues they reported and not being refunded despite the company's guarantees and warranties. Others are unhappy with the errors made by some of the lawyers they were matched with.
What Online Legal Service is Right for You?
Most Helpful Positive User Review:
One user who left positive feedback for UpCounsel on the Better Business Bureau shared that her company used to work with a law firm that was highly unresponsive. She said that they used UpCounsel to connect with qualified real estate attorneys and that they were able to get their legal concerns resolved immediately with a fair price.
Most Helpful Negative User Review:
One reviewer on Facebook said that the lawyer assigned to him was assigned just a basic task, but that the service he provided was disappointing. He does not recommend UpCounsel, citing that they do not have a clear vetting process for the lawyers they match clients with.
UpCounsel Pricing
UpCounsel has two pricing options — fixed rates and hourly rates — depending on the type of legal service. Hourly services can be as low as $125 and as high as $350 per hour. Fixed rate prices range from $600 to $5,000. In the chart below, we listed a few of the most popular options that UpCounsel offers.
Useful UpCounsel Resources
Best Online Legal Services Software — Read our buyer's guide for a comparison of the top online legal services for small businesses. We compare Rocket Lawyer vs. LegalZoom vs. Docracy to give you an idea of which online legal service will work best for your business needs.
Find a Small Business Lawyer: Avvo vs. UpCounsel – Are you looking for a small business lawyer for your business? Find out whether Avvo or UpCounsel is the ideal service that will match you to the lawyer you need.
Best Business Structure: LLC vs S Corp vs C Corp & More – Are you wondering which business structure is ideal for you? Find out the difference between an LLC, S Corp, C Corp, and other business structures.
Other Business Law Articles – Learn more about business laws using our guides and resources. From zoning, partnership agreements, UCC liens, and more, find out what the legalities of different business structures require.
UpCounsel Overview Video
This video provides an introduction to UpCounsel and how businesses can maximize the software's full potential to help business owners with their legal service needs.
Top UpCounsel Alternatives
Not sure if UpCounsel is the right fit for you? Read our online legal services comparison guide or check out one of these three UpCounsel competitors.