Products Reviewed
There's nothing here.
Questions Answered
View All
Comments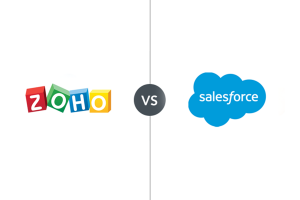 Zoho vs Salesforce: Price, Features & What's Best in 2019
Zoho and Salesforce are comprehensive customer relationship management (CRM) software that include lead and contact management, sales opportunities, reporting, and team management features. Zoho is generally more affordable and is a better choice for most small businesses that need an integrated, all-in-one sales and productivity suite, while Salesforce is a powerful but complex software tool....
VIEW POST
G Suite vs. Office 365: Price, Features, & What's Best
G Suite and Office 365 are integrated suites of collaboration and productivity apps. G Suite offers Google apps like Gmail, Docs, and Drive, while Office 365 offers Microsoft products such as Outlook, Word, and Excel. Both options have starting prices at $5/month per user and have tiered plans for businesses with different needs. G Suite...
VIEW POST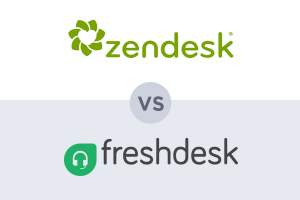 Zendesk vs Freshdesk: Price, Features & What's Best in 2019
Freshdesk and Zendesk are customer help desk platforms for small businesses featuring chat, self-help knowledge base, social media monitoring, and ticket automation. Freshdesk is the top choice for businesses looking for the best overall set of features at an affordable price, while Zendesk is a good choice for larger teams needing advanced reporting or customization....
VIEW POST