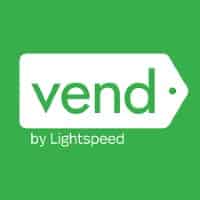 In the News:
In April 2021, Lightspeed finalized its acquisition of Vend, which will allow current Vend users access to Lightspeed's future retail features enhancements. In the meantime, Vend users can continue enjoying its products without any pricing change or disruption.
What We Recommend Vend by Lightspeed For
Of the many retail POS software we have tested, Vend has proven it has a lot to offer growing retailers. Its features are designed with scalability in mind, where premium tools—like real-time inventory management and analytics—are made available to low-volume users subscribed to a basic plan. Meanwhile, Vend's more advanced features help you easily manage many transactions, customers, and locations as your sales grow.
There's no question that Vend POS has earned a spot among the best POS systems for small businesses on the market today. However, its starting price point is higher than most of its competitors, so unless you have plans to build up sales or expand with additional locations quickly, it will be more sustainable to consider other affordable POS systems.
In particular, Vend is best for:
When Vend by Lightspeed Would Not Be a Good Fit
Startups and small businesses looking for a free POS: Vend does not offer a free version of its POS software. And with its cheapest plan starting at $99 per location, per month, small and startup retailers are better off with a free POS system like Square, which also provides features for growth in a more affordable, all-in-one solution.
Small multichannel retailers: Its ecommerce integration features are only available in its Pro and Enterprise plans, which can be pricey for small businesses. Plus, Vend does not have any native ecommerce tools, so you'll need to subscribe to a separate software like Shopify or BigCommerce. Retailers looking for a multichannel POS system would find more value for money with Shopify, if they primarily sell online, or Square, if they get more in-person and mobile sales.
Service and appointment hybrid businesses: While it offers appointment software integrations, the subscription price point might be too steep if you can't maximize Vend's retail functions. For businesses like spas and salons, we recommend a more industry-specific POS system alternative like Square Appointments or Fresha.
Looking for something different? Find more options from our roundup of best POS systems.
Vend by Lightspeed Overview
PROS

CONS

User-friendly interface
Expensive plans
No additional fees for third-party payment processors
Transaction volume limit on its basic plan
Real-time inventory management tools
No native ecommerce features
Built-in customer loyalty program
No built-in payment processing
Outstanding customer support
Vend by Lightspeed Pricing
Vend's pricing page shows three monthly plans with fees that start at $99 per location. Each tier comes with one register, and additional registers start at $49 per unit, per month. The main differences between the plans are the number of stores managed and access to advanced features—like real-time inventory management, multi-outlet retail management, and premium API access.
Unlike other popular POS software, Vend does not have its own payment processing system, and users are not charged any extra fees for handling transactions through third-party processors. Vend also offers its users the option to be matched with Vend's partner processors that provide exclusive discounted transaction rates.
Vend Fees
Fees and Features

Vend Lite

Vend Pro

Subscription Fee

Billed annually

Billed monthly

$99/location

$119/location

$129/location

$159/location

Locations

1

1+

Registers*

1

1

Products and Users

Unlimited

Unlimited

Monthly Sales Turnover

$20,000

Unlimited

Transaction Fee

$0

$0

Integrated Payments

✔

✔

Real-Time Inventory

✔

✔

Customer Management

✔

✔

Built-In Loyalty Program

N/A

✔

Ecommerce Integration

N/A

✔

Multi-Outlet Management

N/A

✔

Reports and Analytics

Basic

Advanced
*Additional registers cost $49/month (billed annually) or $59/month (billed monthly).
Vend by Lightspeed Hardware
Retailers can operate Vend's browser-based POS software on any Mac and PC. Vend also has a Register app that can be downloaded onto iPads and iPad minis. You can also choose to purchase a Star Micronics mPOP all-in-one touch-screen system.
Most industry-standard accessories, like barcode scanners and receipt printers, are compatible with Vend. This flexibility means you can set up a countertop checkout with all the bells and whistles (including Vend's free customer-facing display app) and use iPads for mobile sales curbside or on the sales floor.
Businesses are free to choose between buying hardware directly from Vend or a third-party vendor. If purchasing through Vend, you can buy the hardware outright or lease through Portal Advantage, which includes a protection plan. But if you already own hardware, then you can continue to use it—as long as it's compatible. You can also purchase card readers through your chosen payment processor.
Vend's website has a comprehensive help center with a step-by-step guide and expert partners ready to answer questions regarding hardware and integration.
Vend by Lightspeed Features
Vend offers many features for handling a large volume of inventory, multiple registers, and several locations with a single platform. The software works on the iPad, PC, and Mac, and it syncs to the cloud so that you can use one platform on all three devices. It can track cash movement, add discounts and notes for receipts, and customize receipts by adding your website details or company logo.
Though Vend is a cloud POS, you can continue selling even when disconnected from the internet. When you're back online, it will re-sync your sales. Busy retailers will also appreciate its "Park" feature, which allows associates to put a sale on hold so that they can pull it up and complete the transaction later. This means that if a customer wants to add another item to their basket or needs to grab their wallet from the car, you can put the sale on hold, continue helping the next customer in line, and resume the sale when the first customer is ready.
Click through each feature below for more details:
Display
This is Vend's free customer-facing display app for iPads. You can pair it with Vend Register or any checkout register. It enables customers to enter their email addresses for customer loyalty rewards and to receive receipts via email.
---
Flexible Payments
In addition to accepting credit and debit card payments, businesses can allow their customers to pay with multiple tender types in a single transaction. Vend also lets you process returns, layaway, store credit, and on-account payments and create custom buttons to accept checks and gift cards. Contactless payments through mobile near-field communication (NFC) payments, like Apple Pay, are also possible. For businesses that create custom products or operate off of work orders, you can create quotes and "park" the transaction to checkout once the order is complete.
---
Inventory Management
Vend has powerful inventory tools for brick-and-mortar retailers—including one that allows you to either add products individually through the platform's dashboard or upload in bulk using a spreadsheet. Moreover, Vend is designed to handle many variants (like different sizes and colors) and composite items (like gift baskets or discount bundles).
One of its best features is the free Scanner by Vend mobile app, which helps employees when performing full or partial stock counts and receiving shipments; many POS systems don't allow you to do partial inventory counts. Scanner by Vend is a native feature, which is ideal for retailers with large or complex inventories that want to cycle spot-checks.
Scanner by Vend also allows employees to check if a product is in stock at any location, verify pricing, and confirm product specs. This means that associates can answer customer questions right from the sales floor.
Another notable inventory feature is Vend's ability to create, send, and track purchase orders (POs) from within the POS. Most systems will generate reorder reports but require you to export or create POs in a separate program. Vend's centralized product catalog lets you manage POs across all locations centrally and provides employees visibility into what shipments are on the way.
---
Ecommerce Integration
Vend has ecommerce tools that can help you sell items from your online store. While it does not have a built-in online store builder, the app integrates well with services like Shopify, BigCommerce, Magento, and WooCommerce. This allows you to fulfill online orders straight from Vend so that you don't need to switch between two systems to monitor or fulfill orders.
In addition to synchronized orders, Vend syncs customers and products between your POS and ecommerce platform, so there's no need for double entry. This also means that when a storefront customer places an online order, the system will recognize them. You can also connect your Amazon, eBay, and other online sales channels to sync inventory and prevent over-selling items.
---
Gift Cards and Loyalty
Gift card selling, redeeming, and tracking capabilities are built-in. You can create your own cards or order through Vend's supplier or a third-party. Vend's point-based loyalty program is built into the dashboard and checkout screens and includes many customization options. Reward or loyalty balances show up on receipts when customers make a purchase, and they can also be sent by email.
---
Customer Management Software
The platform includes tools to build customer profiles, create customer groups (such as a VIP program), and give groups special pricing. Your customer's information—which extends across all your sales channels—displays purchase history, loyalty points, and account balances and is automatically stored under each customer profile.
---
Reporting and Insights
Vend has a streamlined and incredibly helpful reporting module. One of our favorites is the ability to set daily, weekly, and/or monthly sales goals for each employee and track their progress. You can also choose to let employees monitor their progress against their goals.
Another key feature is Vend's demand forecasting reports, which allow you to anticipate how much stock you'll need and what is selling the most. There are also many other reports for inventory, customers, gift cards, and sales. All of the reports are adjustable, so you can click through different variables and filters to problem-solve and find the data you need.
Retailers can also use Vend to set up custom reports. Many POS systems in this price range only offer templated analytics, so this is a notable feature. View information from anywhere via Vend's browser-based dashboard. Though Vend does not have a mobile reporting app, the dashboard is mobile-friendly.
Vend integrates with Dor, a foot traffic analytics platform for small businesses, so you can track your in-store conversion rates and accurately staff for peak hours. Vend also integrates with QuickBooks, Xero, and MYOB for accounting.
---
RACS Compliant Age Verification App
Vend's exclusive Hyperspace Age Verification App is certified for the Retail Access Control Standard (RACS) as required by the Food and Drug Administration (FDA), meaning Vend users can sell age-restricted products. It integrates seamlessly with Vend's POS software to enable users to scan and validate a customer's driver's license during a sale.
---
Integrations
Vend offers a wide range of integration options, from accounting applications to employee management tools. It also has an in-house developer community to assist users in building highly customized functions, such as an online store or third-party payment processor, through Vend's open application programming interface (API).
Some of Vend's most popular integrations include:
QuickBooks Online
Xero
BigCommerce
WooCommerce
Shopify
Homebase
Mailchimp
Timely
Loop Insights
NetSuite
---
Vend by Lightspeed Ease of Use
Browser-based
Easy-to-navigate checkout screen
Fast staff training
Bulk uploading
Offline mode
Compatible with most hardware
Responsive customer service
Extensive help center
24/7 customer support
iPad register app
Setting up Vend POS is easy. The software is compatible with most PCs, Macs, and iPads and integrates seamlessly with popular payment processors. You can also upload your customer database and inventory in bulk. Depending on your requirements, you can add third-party integrations with a few clicks or contact Vend's developer community to assist you in developing customized tools with the API.
Vend also integrates your customer data and inventory, enabling you to track and manage business activities for every channel and location from a single platform. Transactions are synced in real time, meaning inventory count and customer purchase histories are always up-to-date.
The provider has one of the most highly rated customer support teams. It offers 24/7 global customer support via email and chat. Plus, its experts are available for hands-on support and on-site training requests.
Vend by Lightspeed Alternatives
| Square | Lightspeed Retail | Shopify POS | Square for Retail |
| --- | --- | --- | --- |
| | | | |
| Software from: $0 (free to use) | Software from: $69 | Software from: $0 plus ecommerce subscription $29 | Software from: $0–$60 per month |
| Hardware from: $0 | Hardware from: $500 starter kit | Hardware from: $29 | Hardware from: $0 |
| Runs on: iOS, Android, Square hardware | Runs on: iOS, Android, web browser | Runs on: iOS, Android | Runs on: iOS and Android, Square hardware |
| | | | |
The best alternatives to Vend offer affordable POS and inventory features to manage mobile, in-store, and online sales efficiently. Square is one of Vend's top alternatives, with a forever-free POS software and ecommerce integration. It also offers competitive transaction fee rates and affordable hardware solutions. See how Square compares to Vend.
What Users Think of Vend by Lightspeed
Vend is among the top retail POS systems on the market. However, as of this writing, there are not enough up-to-date iOS user reviews for this provider in the App Store.
Meanwhile, Vend has earned the following scores on popular review sites:
Overall, users are positive about the Vend platform but still desire more third-party integrations, among other things. Some of the most common feedback we gathered from reading user reviews and speaking to business owners who use the platform are as follows:
| Vend Users Like: | Vend Users Don't Like: |
| --- | --- |
| Intuitive, easy-to-use software | Expensive fees |
| Useful inventory tools | Limited integration options |
| Versatile and flexible workflow | Errors when using its bulk upload feature |
Bottom Line
Businesses with large and fast-moving inventory require a POS system that can easily track and manage their business activities. Vend's granular inventory features make it one of the best retail POS systems on the market. To top it off, it offers built-in customer management and loyalty features that you usually find as add-ons in other top-ranking POS software. It also gives its users the freedom to choose their payment processor at no additional cost. Visit Vend for a 14-day free trial.