In a Vend vs ShopKeep comparison, both user-friendly, comprehensive POS systems have core features to process transactions, plus advanced capabilities like inventory management, analytics tracking, and customer relationship management (CRM). However, Vend's customer loyalty program has more customization options and comes included in the price, instead of charged as an add-on like ShopKeep Loyalty.
When to Use Vend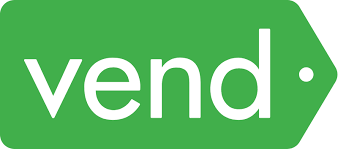 Vend is best for brick-and-mortar retail stores due to its comprehensive inventory management features and built-in customer loyalty program. With it, you can manage a large amount of stock and customer profiles on iPads, Macs, or PCs. You can also use the payment processor of your choice.


ShopKeep's features make it well-designed for boutique shops and restaurants. It also offers inventory control and CRM, while its reports are all templatized—Vend has customizable reporting. ShopKeep has built-in payment processing, though will allow you to use a third party for an added fee.


Lightspeed Retail is another powerful POS. If you need advanced inventory control for one or more locations, this is a great POS for you. Lightspeed also offers an in-house ecommerce solution for a multichannel sales operation. Both Vend and ShopKeep rely on third-party integrations for online sales. If you have multiple locations or want to sell online as well as in-store, Lightspeed may be a good alternative.
Vend vs Shopkeep at a Glance
| | Vend | ShopKeep |
| --- | --- | --- |
| Monthly software fee | $99 - $129 | $69 - $199 |
| Target markets | Retail | Retail, cafe, and restaurant |
| Compatible hardware | Mac, PC, iPad | iPad, Clover |
| Browser-based | ✔ | N/A |
| App-based | N/A | ✔ |
| Loyalty program | ✔ | ✔ |
| Ecommerce integration | Shopify, WooCommerce, BigCommerce | BigCommerce |
| Local SEO optimization | N/A | ✔ |
| Customizable reports | ✔ | N/A |
| Ease of use | Very Easy | Very Easy |
| More information | | |
How We Evaluate Vend and Shopkeep
In a Vend vs ShopKeep matchup, we looked at things like pricing, user interface, and core features. Both tick the boxes when it comes to inventory control, CRM, reporting, and payment processing. We also looked at how robust each of those feature categories is, as well as which pricing tier you'd need to get each feature.
The criteria we used to evaluate the Vend vs ShopKeep include:
Price: Both Vend and ShopKeep have different pricing tiers, gaining access to more features.
Ease of use: Users find both POS systems to be extremely user-friendly, along with helpful customer support and self-service content.
Payment processing: Vend offers payment processing through third-party integrations, while ShopKeep has both built-in and third-party options.
Inventory management: We evaluated things like low stock alerts, inventory reporting, and product bundling.
Customer engagement and management: Vend and ShopKeep both offer loyalty programs as well as other key CRM features like customer profiles and purchase history.
Ecommerce features and integrations: Neither offers a website builder, though both have third-party integrations with some of the top ecommerce platforms.
Staff management: We considered user logins, permissions, time tracking, and reporting.
Reporting and analytics: A big difference between Vend vs ShopKeep is that the former has customizable reports while the latter uses templates.
Integrations: We looked at how many and which third-party integrations are available for each POS system, including accounting and ecommerce.
Customer support: Both Vend and ShopKeep offer 24/7 customer support as well as an extensive hub of support content.
User reviews: We looked at POS user reviews for each system.
Based on the above, we've found that Vend is the better POS system for retail businesses. While both Vend and ShopKeep are user-friendly and offer 24/7 customer support, Vend has more comprehensive inventory management and loyalty program features. ShopKeep is more limiting overall with premade reporting templates and preferred built-in payment processing.
Vend vs ShopKeep: Pricing and Features
Vend starts at $99 per month while ShopKeep's most basic package is just $69 per month. However, both starter packages lack the powerful features that make these POS systems so valuable: inventory management, advanced reporting, and CRM. You can use a third-party payment processor for both, while ShopKeep prefers you use its native processor and will charge additional fees otherwise. The biggest differences here are that Vend is more affordable and has a more robust loyalty program.
Vend Pricing and Features
In a Vend vs ShopKeep comparison, ShopKeep offers the lowest pricing option but with limited features. To get a POS with must-have features like customer loyalty and advanced reporting, Vend has a more affordable option. Vend also has built-in customer loyalty program features, which is an add-on for ShopKeep. Unlike ShopKeep, you can customize reporting templates in Vend.
Vend Pricing Plans
Vend has two pricing plans: Lite and Pro. Additional registers for both Vend plans start at $49 per month extra. Lite, comparable to ShopKeep's Basic Plan, starts at $99 per month (while ShopKeep's starts at $69 per month). Upgrading to Pro starts at $129 per month. This is comparable to ShopKeep's Advanced Package at $199 per month.
Vend Pricing Tiers
| | Lite | Pro |
| --- | --- | --- |
| Cost | $99/month | $129/month |
| Multi-location | N/A | ✔ |
| Unlimited monthly turnover | N/A | ✔ |
| Real-time inventory management | ✔ | ✔ |
| 24/7 phone and online support | ✔ | ✔ |
| Basic reporting and analytics | ✔ | ✔ |
| Advanced reporting and analytics | N/A | ✔ |
| Advanced promotions and gift cards | N/A | ✔ |
| All add-ons and ecommerce channels | N/A | ✔ |
| API access | N/A | ✔ |
Vend Payment Processing
Vend accepts all major credit and debit cards, EMV chip cards, NFC, and Apple Pay. Unlike ShopKeep, it doesn't have built-in payment processing. You'll need to use one of many third-party payment processing options that integrate with Vend.
Retailers using Vend can choose from the following payment processors:
Worldpay
Square
PayPal
CardConnect
EVO Payments
North American Bancard
Vend Inventory Management
Vend offers more control and options for inventory management than ShopKeep. Bulk upload products or add them individually, add variants and groups, and create bundles. Vend also has a barcode scanner, making inventory counts easy. If you're looking for ingredient-level tracking for a food-based business, though, ShopKeep will be the better option.
Vend Customer Engagement
Here's another standout feature for Vend: the built-in customer loyalty program. While you have to pay for the ShopKeep Loyalty add-on, Vend's is included in your base price. Import your existing customer list and add new customers to your database and export the list into your email marketing tool. You can sell or give away gift cards, customize a full-blown loyalty program, and issue store credit. Unique to Vend, create VIP customer groups and give them special pricing and promotions.
Vend Ecommerce Features
Neither Vend nor ShopKeep offers an ecommerce site builder. However, both have several ecommerce integrations. Vend works with your website and social commerce channels, centralizing inventory data from both online and in-person selling channels to avoid stockouts.
Vend Employee Management
Create staff logins and permission levels, and track employee sales and performance over time. Vend has a unique feature that allows managers to create individual employee goals—daily, weekly, and monthly—and monitor progress toward those goals. For scheduling, you can use the Deputy integration.
Vend Reporting and Analytics
If you're on Vend Lite, your reporting options are slightly more limited: compare costs against profits and view sales trends by the hour/day/time of year. Pro users get more advanced reporting, including employee performance, discounts, time-to-sell, and product performance. Unlike ShopKeep, Vend's reports are completely customizable, so you can dig into the data however you see fit.
Vend Add-ons and Integrations
Vend's loyalty program is included in the base price, unlike ShopKeep which bills it as an add-on. Also unlike ShopKeep, Vend has several third-party integration options:
Airsquare
BigCommerce
Deputy
ecomdash
Ecwid
QuickBooks
Resurva
Rocketspark
Shopify
Stitch Labs
Storbie
Timely
Unleashed
Vortex
Xero
ShopKeep Pricing and Features
ShopKeep features are similar to Vend's basic POS functions when it comes to processing payment and entering products. ShopKeep also has a comprehensive customer loyalty program, but it adds an extra fee to your monthly bill while Vend's is included in its base pricing.
Unlike Vend, ShopKeep doesn't list pricing on the site. You'll need to get a custom quote, but packages range from around $69 per month to $199 per month.
ShopKeep Pricing Plans
ShopKeep isn't transparent about its pricing like Vend, but it has three main packages: Basic, Essential, and Advanced. While pricing is based on custom quotes, approximate costs range from $69–$199 per month based on information we received from the vendor.
ShopKeep Estimated Pricing Tiers
| | Basic Package | Essential Package | Advanced Package |
| --- | --- | --- | --- |
| Cost | $69/month | $99/month | $199/month |
| Unlimited inventory items & monthly turnover | ✔ | ✔ | ✔ |
| Unlimited employees | ✔ | ✔ | ✔ |
| Multi-location & multi-register | ✔ | ✔ | ✔ |
| Basic reporting & analytics | ✔ | ✔ | ✔ |
| Advanced reporting & analytics | N/A | ✔ | ✔ |
| Gift cards | N/A | ✔ | ✔ |
| Email and ecommerce integration | N/A | | ✔ |
| Customer loyalty program | N/A | N/A | ✔ |
| Premium customer support | N/A | N/A | ✔ |
ShopKeep Payment Processing
Unlike Vend, ShopKeep has built-in payment processing capabilities. These fees are also not listed, though around the time of publication we were quoted a rate of 2.5% + 10 cents per transaction. You can also opt for a third-party payment processor for an additional fee.
ShopKeep Inventory Management
ShopKeep and Vend have similar inventory management features, including bulk product upload, variants, and analytics like inventory value, sales trends, and product profitability reports. You can also forecast sales and delegate receiving to an employee. Food-based businesses benefit from ingredient-level tracking and other restaurant-specific features, which Vend lacks.
ShopKeep Customer Engagement
ShopKeep Loyalty is comparable to Vend's loyalty program features, though ShopKeep Loyalty requires an Advanced Package subscription at $199 per month. Customize your rewards and points systems and view reports on the most popular promotions and products within the loyalty program. While there's no built-in email capability, ShopKeep integrates with Mailchimp for email marketing.
ShopKeep Ecommerce Features
Neither ShopKeep nor Vend offer site-building features. Instead, ShopKeep relies on third-party integrations. While Vend integrates with several ecommerce platforms, ShopKeep prioritizes its partnership with BigCommerce.
ShopKeep also offers Spotlight. Powered by Yext, the feature syncs and publishes consistent information about your store throughout the internet across Google, Instagram, and Facebook, for example.
ShopKeep Employee Management
Like Vend, ShopKeep's staff management features are limited to the must-haves. This includes staff profiles and permission levels, the ability to clock in and out of shifts, and employee hours and performance reports. ShopKeep lacks the goal-setting features Vend has.
ShopKeep Reporting and Analytics
While Vend's reports are customizable, ShopKeep has pre-made templates to use. On the plus side, you don't need any know-how to get some of the most important reports. On the other hand, you're limited to what ShopKeep will allow and can't create any customizations to dig deeper into the data.
ShopKeep Add-ons and Integrations
The two most prominent third-party integrations for ShopKeep are BigCommerce and QuickBooks. Other than that, ShopKeep tries to keep merchants within its ecosystem, offering add-ons like Spotlight, Loyalty, and Payments. Vend has more integration options.
Vend vs ShopKeep: Ease of Use
In a Vend vs ShopKeep comparison, Vend takes the prize in terms of getting started. Setup is easy, and it's browser-based so you can essentially be up and running in minutes. ShopKeep requires more initial customizations and decision-making. Ongoing, both are intuitive, user-friendly, and easy for both managers and staff to learn.
Vend Ease of Use
Vend is a very user-friendly system. Browser-based, setup and navigation are easy. Vend also has plenty of guides, videos, and other training content to help users get acclimated to the system. It's also compatible with various third-party software and hardware, so you can use what you already have or are comfortable with.
ShopKeep Ease of Use
ShopKeep is also user-friendly, though has a few more involved steps during setup as you have to define how you want your register, checkout, and back-end screens to appear. Ongoing, ShopKeep is also intuitive and has reporting templates so you don't need to set those up on your own (however, you can't customize them). ShopKeep also has fewer third-party integration options than Vend.
Vend vs ShopKeep: Customer Service
In evaluating Vend vs ShopKeep customer service, it's really a tie. Both offer 24/7 support, along with an extensive library of support content such as articles, videos, and FAQs. Vend has the edge here though, as its customer support team has earned the title of American Business Awards Gold Customer Service.
Vend Customer Service
The award-winning customer support team at Vend is available around the clock, all week long. Its team is based in five offices—USA, Canada, Australia, UK, and New Zealand—and are available via phone, email, and even social media. Vend also has tons of self-service help content.
ShopKeep Customer Service
Like Vend, ShopKeep's support team is available 24/7. It can be reached via phone, live chat, or email, or you can help yourself with ShopKeep's comparable library of support content. However, customer reviews have indicated long wait times for help.
Vend vs ShopKeep: Customer Reviews
Both Vend and ShopKeep have positive reviews, earning similar rankings from their customers. Vend reviews rave about the customer loyalty program, as well as the intuitive interface and ability to use it offline. ShopKeep customers also like the ease of use, in addition to its range of features and competitive pricing.
Vend Customer Reviews
Overall, Vend user reviews are positive. Merchants like the loyalty program and other advanced features, including inventory control and reporting. They also find the tool easy to learn and use. Though some reviewers would like to see enhanced or additional features, though regular updates make them optimistic about where the product is heading.
ShopKeep Customer Reviews
ShopKeep user reviews are also mostly positive, also citing an intuitive interface and excellent reporting features. However, added features, like the loyalty program, require a more expensive plan, which merchants find to be more expensive than other POS options.
Bottom Line
In a ShopKeep vs Vend matchup, both options are well-liked, user-friendly, and have valuable inventory and reporting tools. Vend's customer loyalty program features are more advanced and affordable, included in the base pricing while ShopKeep requires an upgrade to its most expensive package. ShopKeep also tries to keep merchants within its tech ecosystem, offering built-in payment processing while Vend offers the flexibility of choosing a third-party integration.
Vend has most of the must-have features for brick-and-mortar stores, with frequent upgrades to the system, along with an award-winning customer support team to go with it. Visit Vend for a free 14-day trial.