Square and Vend are both point-of-sale (POS) systems that businesses use to process sales, manage customers, and view reports. The main difference between Vend vs Square is Vend is a robust POS with detailed features for established stores with large inventories. Square is a free POS with simpler features that are best for smaller sellers.
When to Use Vend
Vend is best for retail stores because it has detailed inventory management and a built-in loyalty program that is ideal for managing large databases of product and customer information. Vend is a good fit for fashion boutiques, gift shops, sports retailers, health and beauty stores, and more. Visit Vend for a free trial.
When to Use Square
Square is a free POS app with a built-in payment processor that is ideal for small and startup businesses like mobile vendors, coffee shops and food trucks, and solo service providers that need an easy and reliable way to accept payments, manage customers, and view basic reports. Visit Square to create a free account.
When to Use Lightspeed Restaurant
Square POS is a good option for new and mobile businesses, and Vend is a great POS system designed for retailers. However, restaurants need a specialized POS system to take meal orders, build menus, and map out tables. Lightspeed Restaurant has features for creating custom floor plans, timed happy hour discounts, ingredient-level tracking, and more. Visit Lightspeed for a free trial.
Vend vs Square at a Glance
| | Vend | Square |
| --- | --- | --- |
| Monthly fee | $99+ | Free |
| Compatible systems | PC, Mac, iPad | iPad, iPhone, Android |
| Credit card processing fees | Varies | 2.75% |
| Ecommerce/online store | Integrates with Shopify, WooCommerce, Magento & BigCommerce. | Includes free basic online store |
| Inventory management | Advanced | Basic |
| Customer management | Advanced | Advanced |
| Loyalty program | Included with some plans | Additional $45 - $105 per month |
| Reporting | Advanced | Basic |
| Ease of Use | Advanced | Advanced |
| 24/7 Customer support | ✔ | |
| More Information | | |
Note: Square has recently changed its flat-rate fee of 2.75% to 2.6% + 10 cents per transaction. We will update the pricing and our ranking of providers in the next update of this article.
To compare Square vs Vend POS systems, we heavily considered price and ease of use, along with major retail functions including inventory management, customer management, reporting, and loyalty programs. We also considered any unique features such as online stores, barcode scanning, customer feedback tools, and third-party software integrations.
We evaluated Vend vs Square based on the following criteria:
Price: Retailers and small businesses need an affordable POS that offers a good value.
Ease of use: POS systems need to be easy to set up, easy for employees to navigate, and any customer-facing components need to be sleek and user-friendly.
POS features: We examined how Vend and Square accept credit card payments, refunds, exchanges, voids, and other point-of-sale transactions.
Credit card processing: We looked at what credit card processing options and rates Square and Vend offer.
Customer relationship management: Small businesses need to be able to easily track and communicate with customers.
Employee management: We considered any employee shift or time tracking and reporting features Vend or Square have.
Ecommerce features: Many small businesses also need to sell online with a system that can track all inventory in one place.
Reporting: We evaluated the types of sales, customer, employee, and other reports available in Vend and Square.
Add-ons & integrations: We looked at what proprietary and third-party solutions can be integrated into each POS such as marketing or accounting tools.
Customer support: Many retailers' busiest hours are nights and weekends so we prioritized the solution that offers 24/7 support.
Based on the above criteria, Vend is the better POS solution for retail businesses. Both systems are user-friendly with features to track sales and customers. However, Vend has more robust inventory management, reporting, and loyalty features that a brick and mortar business needs. Vend also lets retailers choose from a variety of integrated payment processors to get the most affordable rates.
Vend vs Square: Pricing & Features
When comparing Vend vs Square, they both have similar basic features, but ultimately the products are designed for different users, which is reflected in the price point. Vend starts at $99 per month, and contains more robust management features like inventory details, barcodes, and loyalty programs that are needed for retail stores. Square is a more basic, but user-friendly system that is better for occasional or mobile sales.
Vend Pricing & Features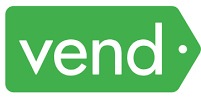 Vend has two main pricing plans, Lite and Pro. Enterprise plans are also available at a custom price. Vend Lite and Pro both include the main POS functions like inventory management, some kind of reporting, and accounting integrations. However, Vend Lite does have a monthly turnover limit of $20,000, meaning many larger or established businesses will be better served with Vend Pro. Vend Pro also has more features than Vend Lite, including a built-in loyalty program, more advanced reporting, and ecommerce integrations.
Vend Pricing and Features
| | Vend Lite | Vend Pro |
| --- | --- | --- |
| Monthly Fee* | $99 | $129 |
| Outlets | One | Up to six |
| Registers | One | One |
| Additional Registers* | $49 | $49 |
| Monthly Turnover Limit | $20,000 | Unlimited |
| Reporting | Basic | Advanced |
| Inventory Management | ✔ | ✔ |
| Unlimited Products | ✔ | ✔ |
| Loyalty & Gift Cards | | ✔ |
| Ecommerce | | ✔ |
| Xero Accounting Add-on | ✔ | ✔ |
| All Other Add-ons | | ✔ |
| 24/7 Phone & Chat Support | ✔ | ✔ |
*Monthly fees are based off annual billing
Vend POS Features
Vend POS is a cloud-based POS system specifically designed for retailers. It's a web-based system that operates on Macs, PCs, and iPads. Vend can be used to manage multiple registers and even multiple stores with one system, though it comes at a price. Square, however, lets users set up as many registers and locations as needed with a free account. Both Vend and Square have offline sales features so that businesses can still process sales without an internet connection.
Vend Inventory Management
Vend has sophisticated inventory management. Retailers can upload and add products in bulk with CSV files, or add them individually. Apply variants to each product, split groups into singles or pours, or create bundles. Vend also has a barcode scanner app for smartphones so that retailers can take paperless inventory counts and features to add and manage suppliers directly through the POS. Square has item modifiers, categories, and tax settings but no options for barcodes, supplier management, or product keyword tagging.
Vend Credit Card Processing
Vend and Square are different when it comes to payment processing. Vend integrates with several third-party payment processors including PayPal, WorldPay, NorthAmerican Bancard, EVO, CardConnect, and even Square. Vend users can choose whichever payment processor offers them the best rates. Square does not offer any options and requires businesses to use their payment processing. Businesses such as boutiques and brick and mortar stores can likely get lower processing rates with one of Vend's partners than by using the default processing rates that come with Square POS.
Vend CRM & Loyalty Features
One of the biggest benefits of using Vend, in general, is that the Pro plan comes with a built-in loyalty program. Most POS systems, including Square, charge extra monthly fees, usually somewhere between $40 and $200, for loyalty programs.
Both Vend and Square let businesses manage customer databases, add contacts individually or import in bulk, and view reports on top customers. Vend has other unique features including the ability to issue store credit to customers to use in the place of refunds or as a customer service gesture. There are also features to sell products on layaway, which is ideal for businesses that sell bulky or expensive items.
Vend Employee Management
Vend lets businesses create individual logins and permission levels for each user or employee. Businesses can also track sales and performance by each employee. Vend has a unique feature that lets businesses set daily, weekly and/or monthly sales targets for each employee, and see how they are performing against those targets. Square has features to create multiple logins and basic reporting, but not to set individual goals or track individual progress.
Vend Ecommerce
Vend POS does not have its own ecommerce or online store solution like Square does. However, Vend does integrate with Shopify, WooCommerce, BigCommerce, and Magento. These integrations offer a complete sync of products, customers, and sales, so all data and reporting can be accurate and in one place.
Vend Reporting
Vend has two different levels of reporting, a basic one for the Lite plan, and a more advanced reporting tool for the Pro plan. Both plans come with custom reports, so retailers can filter data however they want. Square does not have these customizable capabilities. Vend Pro also comes with reports on employee performance, discounts, the time it takes for an employee to sell a product, and more.
Vend Integrations & Add-ons
All Vend POS plans come with a Xero integration for accounting. All other integrations, including ecommerce, are only available with Vend Pro or enterprise plans. Other add-on or integration options include QuickBooks, a few employee scheduling tools including Timely, inventory tools, email marketing, and more.
Square Pricing & Features


Square is a free app that anyone can use on any Android or iOS smartphone or tablet to process sales, store customer data, and view basic reports. Square POS is unique because it is the most feature-rich free POS system with built-in payment processing available. Square's free system is a great value for occasional sellers, mobile vendors or service providers, and small businesses such as coffee shops that don't want detailed inventory management.
Although it is free to create a Square POS and Payments account, additional features like marketing, loyalty programs, employee management, and more are available with additional monthly fees. Square runs on a variety of hardware, but users can also purchase Square-specific hardware via one-time purchases or payment plans. Every new Square account comes with a free magstripe card reader for processing payments on a mobile device.
Square fees for additional software and features include:
Employee management: $35 per month
Payroll: $29 per month plus $5 per person paid
Email and Facebook marketing: $15 – $35 per month
Loyalty program: $45+ per month
Square Retail: $60 per month
Square Restaurant: $60 per month
Square Appointments: Free for individuals, $50 – $90 per month for businesses
Optional Square hardware fees include:
Additional magstripe readers: $10
Chip card readers: $35
Contactless and chip readers: $49
Square stand with contactless and chip reader: $169
Square Register: $999 or $49 for 24 months
Square Terminal: $399 or $37 for 12 months
Square POS Features
Square POS is a free system that lets individuals or businesses process payments, track inventory and products, manage customer data, collect customer feedback, view reports, and sell online. Square is incredibly easy to use and offers many additional features that can be added or removed at any time, making Square a customizable solution from a feature standpoint.
Square Inventory Management
Square inventory features are easy to use and intuitive. Square lets you manage inventory anywhere for free, import thousands of items from CSV spreadsheets or add items individually, and manage details from the POS app or Square Dashboard on any internet browser. Square has features to create categories and sort products, set low stock alerts, and add pricing.
Square Credit Card Processing
Unlike Vend, Square has built-in credit card processing, which is the only option for integrated payment processing for Square POS. Square POS has a 2.75% flat-rate transaction fee for in-person transactions such as swiped mobile payments, chip, and contactless payments.
Square CRM & Loyalty Features
One of the best features of the free version of Square POS is the customer database and feedback feature. Square lets businesses add details for every customer from Square Dashboard or from the point of sale including contact information, notes, and credit cards that can be used for future purchases.
Square also has a built-in customer feedback tool in text and email receipts. Customers can indicate whether they had a positive or negative experience and why. Businesses then receive this feedback and can respond directly to customers including offering coupons or refunds. This kind of customer feedback feature is typically only available in paid POS or CRM programs.
Square Employee Management
Like Vend, Square POS lets businesses create logins and permission levels for each employee and track work hours. The free Square POS includes one different permission level, logins, and basic payroll and sales reports. Team management, which is $35 per month, includes unlimited permission settings, sales reports by team member, labor reporting, and multiple pay rates. Square does not offer any goal-setting features like what is included in Vend.
Square Ecommerce
All Square accounts come with a free online store or website. Unlike Vend, which only offers ecommerce through third-party integrations, Square has its own online store solution. The free online store syncs with Square POS so orders, inventory, customers, and reports all match. Square online store can be used to manage shipping, sales tax, and fulfillment including in-store pickups. Businesses can print shipping labels and packing slips from the app.
Square's free online store is an incredible value for businesses or individuals, however, it is not as robust as ecommerce platforms such as Shopify and BigCommerce. Square also uses its own payment processing for online orders, so there is not much flexibility there. Overall, Square's online store is perfect for individuals or businesses that need a simple online presence. However, an established or larger business would need an ecommerce platform.
Square Reporting
Like Vend, Square Dashboard provides real-time reports including average customer spend, repeat visits, top-selling categories and gross sales that can be accessed from anywhere. Vend and Square both offer low-stock alerts and reports with easily digestible sales and customer data.
Square Integrations & Add-ons
Unlike Vend, which connects to a lot of third-party software and has all of the proprietary features built-in, Square POS is a more basic system but users can choose features to add-on for a monthly fee. Square has optional features for processing payroll, offering employee benefits, customer loyalty programs, and email marketing. Square also has an appointment booking feature. Square also integrates with outside accounting platforms like QuickBooks and Xero, marketing tools Mailchimp and ActiveCampaign.
Vend vs Square: Ease of Use
When comparing Vend vs Square, they are both extremely user-friendly. Vend is entirely browser-based, which makes it easy to get started. Square is also browser and app-based, so the setup and installation process is minimal. Both systems also let businesses upload products and customer data in bulk, and have an offline mode to process sales even without an internet connection.
Vend Ease of Use
Vend is extremely easy to use. It's extremely intuitive to navigate and comes with training guides and videos that are accessible to all users. Vend can also be used on any hardware, so businesses can choose the system they are most comfortable with.
Square Ease of Use
Square is one of the most user-friendly POS apps available. Unlike Vend, which can be used on Macs and PCs, Square POS app is for tablets and smartphones. Anyone can download the free app and start using Square right away.
Vend vs Square: Customer Service
When evaluating Vend vs Square on customer service, Vend is the clear winner. Vend has 24/7 customer service whereas Square has limited phone hours Monday through Friday. Both have email and chat support options.
Vend Customer Service
Vend has 24/7 in-house customer support with offices in five countries across the globe. There are also options to send in support tickets, chat, and email. Vend has a detailed website with help articles and FAQ.
Square Customer Service
Square has phone support available for active customers 6 a.m. to 6 p.m. PST Monday through Friday. There is also chat support available directly through the Square POS app. Like Vend, Square also has a large library of help and FAQ articles on their website. However, limited phone support can be problematic for businesses that operate during nights and weekends.
Vend vs Square: Customer Reviews
Both Vend and Square have positive customer reviews overall. Reviewers say that the systems are easy to use and have lots of helpful features for managing day-to-day business operations.
Vend Customer Reviews
Vend POS user reviews are generally positive. The system is user-friendly, and the program is constantly being updated. Reviewers also say that Vend's customer service is great. Some reviewers report issues with integrating their payment processor and say they would like more detailed reporting.
Square Customer Reviews
Square POS user reviews are also generally positive. It is a straightforward system that is easy to setup and use. Reviewers also like that Square is free, yet contains some robust features. Some reviewers wish that Square was more customizable, especially the online store. Reviewers also did not like the limited phone support hours.
Bottom Line
Vend and Square are among the best retail POS systems out in the market. They are both popular, user-friendly POS systems that include different features that are best-suited for different kinds of businesses. Both Vend and Square have inventory tracking, customer management, and reporting tools. They vary greatly when it comes to payment processing and the price point of the two systems, though. If you are an individual that needs to accept on-the-go payments, or are just opening a cafe or food truck business, Square POS is a great fit.
However, if you have a brick and mortar store, Vend has more detailed inventory management, customer management, and loyalty features that established businesses need. Plus, Vend lets businesses choose from a variety of payment processors, meaning businesses can shop around for the best rates. Visit Vend for a free 14-day trial.