Verizon Networkfleet is a GPS fleet management solution. Its features include vehicle and inventory tracking, mapping, alerts and notifications, maintenance reports, roadside assistance, third-party data integration, and more. We compiled user reviews from around the web and determined that Verizon Networkfleet has a mix of positive and negative ratings. We also cover the pricing options for small business owners.
Verizon Networkfleet Customer Reviews
Overall Experience: Good
Ease of Use: Good
Customer Service: Fair
Pricing: Good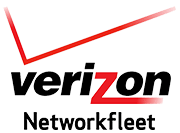 Summary of User Reviews
What Verizon Networkfleet does well:
Users who recommend Verizon Networkfleet like the system's plug-and-play hardware, as well as the real-time tracking function. Customers also reported that it's easy to set up access/tracking with drivers, vehicles, and users.
What Verizon Networkfleet does not do well:
Users who gave Verizon Networkfleet negative feedback reported poor customer service quality. They also mentioned that the system is sometimes slow to respond.
Most Helpful Positive User Review
A user who gave Verizon Networkfleet a positive review on GetApp said that the software is easy to use and that the settings can be tailored to specific needs. He also said that the live tracking feature works well. He commented that the tools for reporting and maintenance records have been very useful to their team.
Most Helpful Negative User Review
A user who gave Verizon Networkfleet a negative review on Capterra said that he's not impressed with the way their customer support team handled his issues. He said that the 24-hour call back guarantee is not true and that he had to call several times before someone finally attended to his concerns.
Verizon Networkfleet Pricing
Rates aren't published on Verizon Networkfleet's website, but according to a third party resource, the price per vehicle per month is $34.95 (minimum of one vehicle). The hardware costs $295 per vehicle and there's an installation fee of $65. There's no startup fee, but the contract time is 36 months.
The software features include fuel tracking and management, vehicle information and tracking, equipment management, dispatch management, driver management, inspection management, maintenance scheduling, mileage tracking, routing, service history tracking, and more.
Compare Verizon Networkfleet Competitors
Not sure if Verizon Networkfleet is the right fleet management software for your business? Read our comparison of three top fleet management providers.