Voice Carrier is a business phone system provider that operates both in-the-cloud or on-premise. Users can choose from 5,000 to 10,000 minutes per month for incoming, outgoing, local, long distance, and conference calls. There weren't a lot of Voice Carrier reviews available online, but the ones we found were generally positive.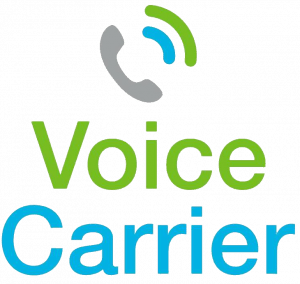 Summary of Voice Carrier User Reviews
Most Helpful Positive User Review
A user who left a positive review of Voice Carrier on Facebook commended the system for being affordable, stable, and reliable. He said that it conveniently allows him to make calls from both his desktop and mobile device. He shared that he considers it a reliable partner to grow his business even when he's away.
Most Helpful Negative User Review
A user who left a negative review of Voice Carrier on Facebook said that there were times when they could hear their own voices echoing back while on the phone with a customer. According to him, instances like these cause some inconvenience as they have to end and redial calls.
Voice Carrier Pricing
Voice Carrier doesn't publish rates on their website. You need to contact support to get specific pricing details based on your business requirements. Software similar to Voice Carrier can cost between $20/month (for basic software) and $1,000/month (for more advanced applications). The system delivers services via traditional phones, mobile, wireless, and cable networks.
Top VoIP Providers 2019
Quiz: Which VOIP Provider is Best for You?
Voice Carrier Features
Check out the list below of some of Voice Carrier's features:
24/7 Hardware and US-Based Support,
24/7 Network Monitoring and PBX Monitoring
Call Analytics
Call Screening and Forward
Call Hold and Retrieve
Call Queues and Routing
Call Transfer (blind, consultative, direct)
Call Waiting
Caller ID (external and internal)
Dial by Extension
Extension Transfers
Fax to Email
Interactive Voicemail Configuration
Conference Lines
Number Porting
Simultaneous Ring
Speed Dial
Helpful VoIP Service Provider Resources
Best VoIP Provider for Small Businesses in 2018 — We looked at the most popular providers and rising stars that covered the range of options for small businesses in terms of available features and price.
VoIP Speed Test — How Many VoIP Phones Can Your Internet Connection Support — Before you install a VoIP phone service for your small business, make sure you know how to measure your internet connection's ability to manage the traffic.
4-Line Phone System vs. VoIP: Which is Better — Read this article and learn why it is time for your business to upgrade your 4-line phone system to a VoIP provider.
VoIP vs Landline: What's the Best Small Business Phone System — Read about the advantages and disadvantages of VoIP and traditional landlines. Explore both technologies so you can decide on the best solution for your business.
Voice Carrier FAQ
What is the maximum call allocation per month?
Voice Carrier offers two types of consumable call allocations: up to 5,000 minutes per month or up to 10,000 minutes per month. These can be used for incoming, outgoing, local, long distance, and conference calls.
Can Voice Carrier backup the call history?
Yes. Voice Carrier provides businesses with four backup systems and two servers. These servers are located in two bi-coastal geographic locations. In case of untoward incidents like calamities, numbers automatically reroute to another location or to employee mobile phones.
Can Voice Carrier users customize their numbers?
Yes. Users can choose the number that they would like to appear on the recipient's phone. This helps customers quickly recognize calls from specific companies.
Voice Carrier Overview Video
This video shows how Voice Carrier can help businesses improve their overall business communication system.
Top Voice Carrier Alternatives
Not sure if Voice Carrier is the right fit for you? Read our reviews of all top VoIP service providers.