Vultus Recruit Review: Is It the Right Recruiting Software for Your Business?
This article is part of a larger series on Hiring.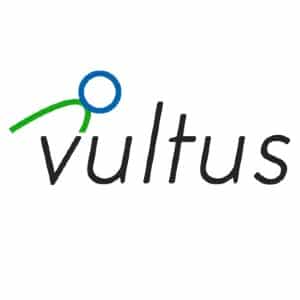 What We Recommend Vultus Recruit For
Vultus Recruit provides an affordable cloud-based applicant tracking system (ATS). With it, you can publish jobs, source candidates from different job boards, schedule interviews, and manage pipelines. It helps recruiters focus on their candidates, ensuring a smooth experience and effective hiring process. Vultus Recruit made our list of top recruiting software, scoring 3.96 out of 5, because of its candidate sourcing and recruiter business tools.
In short, Vultus Recruit is best for:
Recruiters or staffing companies: From publishing jobs to multiple boards to scheduling interviews, Vultus Recruit helps manage the whole recruiting process. Recruiters can quickly discover talent, connect with applicants, and find the right person for the job using its smart resume search, bulk emails, and candidate sourcing and tracking. The software also features an AI-based solution to assess applicants, check available placements for various company clients, and communicate with candidates through personalized messages.
Bench marketers and consulting companies: The software's CRM tools can store customer and vendor information in a database, and the system calculates profit margins for each placement or team. Also, its integration with voice over internet protocol (VoIP) and vendor management systems (VMS) allows bench sales companies to check the latest job postings, get real-time notifications, and communicate with suitable candidates or clients that are ready to work.
Business startups: The flexible pricing options make it a practical solution for new businesses looking for recruiting software. With all plans, you get access to all its recruiting and applicant tracking features. So as a business grows and its hiring needs improve, it can decide to get more advanced plans for more users.
When Vultus Recruit Would Not Be a Good Fit
Users looking for a free recruiting software: Since the provider doesn't offer a free plan, users may want to check out MightyRecruiter, which offers talent sourcing tools at no cost.
Companies with one or two hiring staff: Since Vultus Recruit's most affordable plan needs at least three users, those who have just one or two hiring staff may not get the most for their money. Consider using Indeed, which has a built-in ATS and allows job posting for free.
Vultus Recruit Overview
PROS

CONS

Flexible pricing
No free plan
Integrations with email, VoIP, and VMS
Lacks job templates
Multiple support features
Needs at least three users
Smart resume search
Vultus Recruit Pricing
All Vultus Recruit plans offer the same features, including candidate sourcing, hotlist management, resume parsing, and harvesting. Pricing changes only based on the number of users.
Three to five users: $18.99 monthly per user
Six to 30 users: $14.99 monthly per user
30+ users: $9.99 monthly per user
Annual plans are also available at a 20% discount.
Vultus Recruit Features
Vultus offers two cloud-based programs: Connect, an employee management system, and Recruit, their recruiting platform. Vultus Recruit helps source and hire new employees with its job management, candidate sourcing, and mass mailing features. Learn more about Vultus Recruit's essential features.
Job Management
As a recruitment software, Vultus Recruit helps users create a branded career site. Its tools help customize job postings and advertise your job to multiple job boards. You can also add your job listings to both your career site and business website. Plus, you can post your jobs to social networks such as Facebook, Twitter, and LinkedIn. For recruiters, staffing firms, and bench marketers, Vultus Recruit also helps track job openings.
---
Candidate Sourcing
Its candidate sourcing tools include resume parsing, uploading resumes in bulk, candidate scoring, and built-in communication tools. These tools can make hiring less tedious as it's quicker to go through applications and find the right candidate. Also, the system automatically calculates the margins to help calculate commission after making a placement, which is useful for bench sales marketers.
---
Candidate Hotlist
You can also make a searchable applicant profile database. Using this feature allows users to keep shortlisted candidates in one place, so it's easier to see, track, and manage candidate pipelines. Users may also conduct interviews, create consultant hotlists, and share these lists through mass emails.
---
Customer Relationship Management (CRM) Tool
Vultus Recruit can also be used as a CRM tool, which helps recruiters and businesses foster their existing relations and monitor vendors and clients. The software also lets you analyze vendor relationships, which is helpful in developing steps to enhance communications and satisfaction of clients. With the program, users can develop new relations including Implementation Partner, Sub-Contractor, and Hotlist Vendor to organize and monitor different types of stakeholders.
---
Smart Resume Search
Vultus Recruit uses AI and machine learning processes in searching resumes. For recruiters or businesses that receive a lot of applications, it's time-consuming to sort through all these. With the smart resume search, you have multiple options to search for a specific document.
---
Mass Mailing
It saves plenty of time if you can contact potential candidates in bulk. With the software, you may send unlimited customized emails in one click. You can also integrate Vultus Recruit to your Outlook and Gmail accounts for quicker access.
---
Analytics
Vultus Recruit has standard and customized reports, a dashboard for recruiting metrics, and various chart types to visualize information. Users can make informed decisions based on Vultus Recruit's metrics and statistics. With this feature, you have updated data you can pull up and analyze any time. With its user-friendly dashboard, you can schedule reports and use tools to measure and analyze your data.
---
Integrations
You can connect other applications and platforms to your Vultus Recruit account to streamline the recruiting process and have your contacts in one place. You can make outbound calls and connect Vultus Recruit with your clients' VMS by integrating your VoIP and VMS. Connecting your social media and email accounts with the software means you can seamlessly communicate to your contacts without switching between applications.
---
Vultus Recruit Ease of Use
User-friendly interface
Smart search
In-app chat
Email and phone support
Vultus Recruit has a modern yet intuitive interface, which will not intimidate even new and non-technical users. Users can even customize their dashboards by selecting which parts are displayed, making it easy to stay on top of things. The software also helps save time with its Boolean search feature while maximizing talent. Vultus Recruit is known for its helpful customer support, which includes in-app chat, email, and phone support.
What Users Think About Vultus Recruit
| Users Like | Users Don't Like |
| --- | --- |
| Ease of access | Occasional glitches |
| Useful integrations | |
| Prompt customer support | |
Most users who left Vultus Recruit reviews loved it for its ease of use in managing the hiring cycle. Vultus Recruit's ability to integrate with essential tools such as VoIP and email helps simplify recruiters' tasks. And if users experience occasional glitches, the provider promptly reaches out with a solution.
At the time of publication, Vultus Recruit earned the following scores on popular user review sites:
Top Vultus Recruit Alternatives
| | | |
| --- | --- | --- |
| Best for: Small businesses with limited recruitment budgets | Best for: Growing businesses wanting a scalable end-to-end talent acquisition platform | Best for: Staffing agencies hiring for multiple companies |
| Monthly fee from: $0 | Fees from: $299/month or $16/day/job | Monthly fee from: $0 |
| | | |
Bottom Line
When it comes to finding talents to fill job positions, a recruiting software can save time by automating processes and workflows. With Vultus Recruit, you can stay on top of your job management activities, connect with candidates, and effectively search documents and resumes. Its customizable and easy-to-use interface can make hiring simple and stress-free. Contact the provider for a demo or get a free trial.