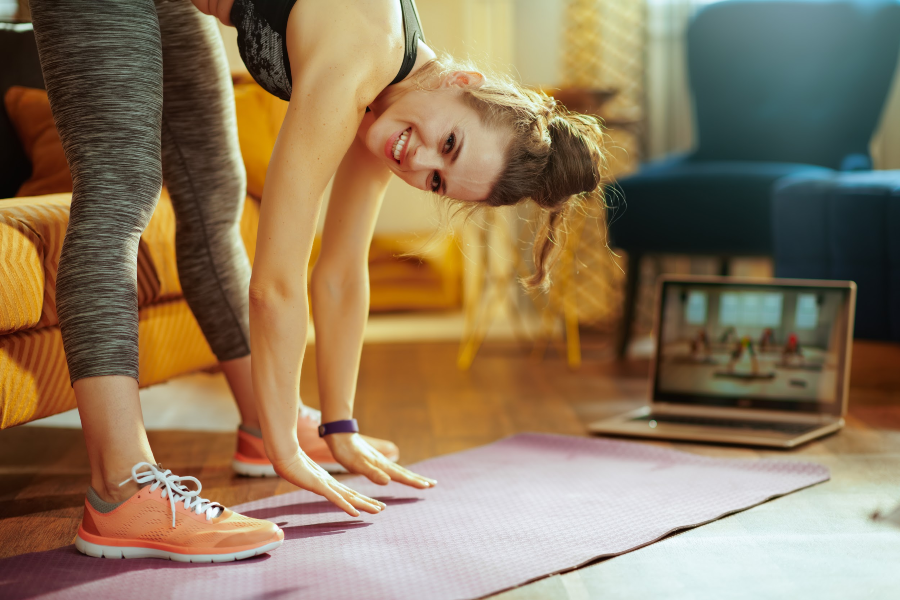 COVID-19 has driven 158 million Americans to stay indoors forcing us to adjust the way we shop—64% of those polled indicate that, where open, they are avoiding shopping locations altogether.
On the flip side, ecommerce is booming with supermarkets witnessing a 161% increase in online sales.
There are some silver linings out there as you stay hunkered down at home. If you like movies, music, or exercise streaming workouts—boy, are there deals out there for you right now.
Here is a list of five ways COVID-19 is transforming your shopping experience and what you can expect to see a few months, and years down the road:
5. Online Shopping Deals
Happening Now
More than 90 major US retailers shut their doors to prevent the spread of the coronavirus. These retail outlets are considered non-essential, unlike grocery stores and big-box chains such as Walmart. To make up for lost brick and mortar sales, companies like Nike, Macy's, and American Eagle are offering exclusive online deals with as much as 75% off regular prices and free shipping incentives.
If you were waiting for something you wanted to go on sale, this is the time to strike. It's also a great way to support your favorite retailers during a difficult time.
The following big picture statistics capture the current effects of coronavirus on retail: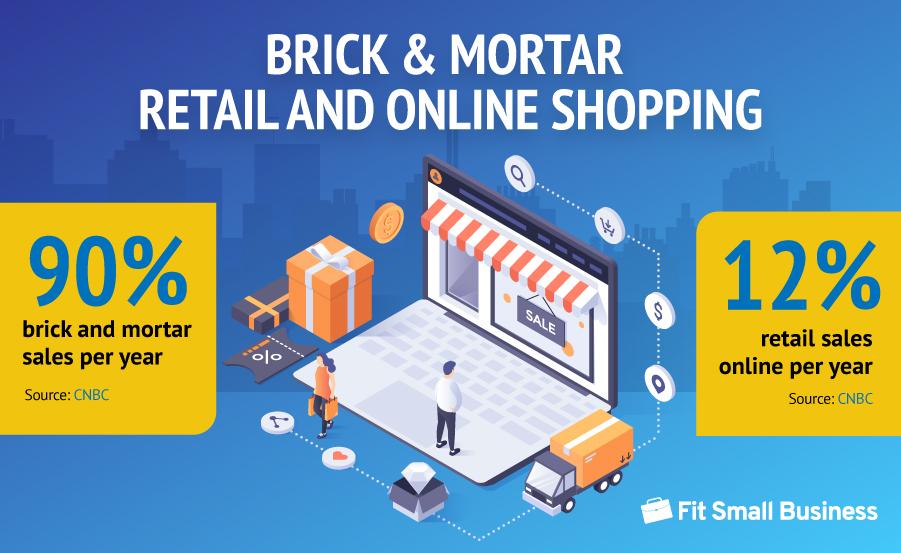 What to Expect in the Future
Big Demand for Tops Versus Bottoms
As Americans continue to WFH, shoppers will continue to purchase more shirts—and fewer bottoms—to look presentable on Zoom from the waist up. However, this means you may be able to get some great deals on pants over the coming months.
Major Sales for the Next Year
As Americans stay home from work and social activities, many of us are coming to grips with the sheer size of our closets. Apparel retailers are being hit with huge sales losses now. These downturns could extend months or years, depending on how long we continue to work from home and avoid social activities. This means you can expect to find deep discounts on apparel for (likely) the rest of the year.
Lightning Speed Delivery
After the coronavirus pandemic is said and done, you can expect the time between clicking the "buy" button and the package arriving on your doorstep to be shorter than ever. The current surge in click and collect and delivery orders are forcing retailers to streamline their supply chains and operations, which will have lasting benefits for shoppers.
4. Enjoy The Variety Of Takeout
Happening Now
While the restaurant industry has taken a financial hit because of COVID-19 and social distancing efforts, it is also somewhat of a "Renaissance" for food delivery.
Takeout deals and perks include specials, curbside pickup, and free delivery. With these options available at your fingertips, now is the time to sample delicious food in your community and support your local restaurants.
Many exclusive restaurants that didn't specialize in deliveries now offer them, giving you a unique opportunity to try something new for dinner! And don't forget that eateries in states like New York, California, and Texas are now allowed to offer "to-go" alcoholic beverages. Enjoy tacos and margaritas delivered right to your home.
In many states and cities, restaurants are closed or using limited seating guidelines. These changes will profoundly affect the industry according to the following statistics: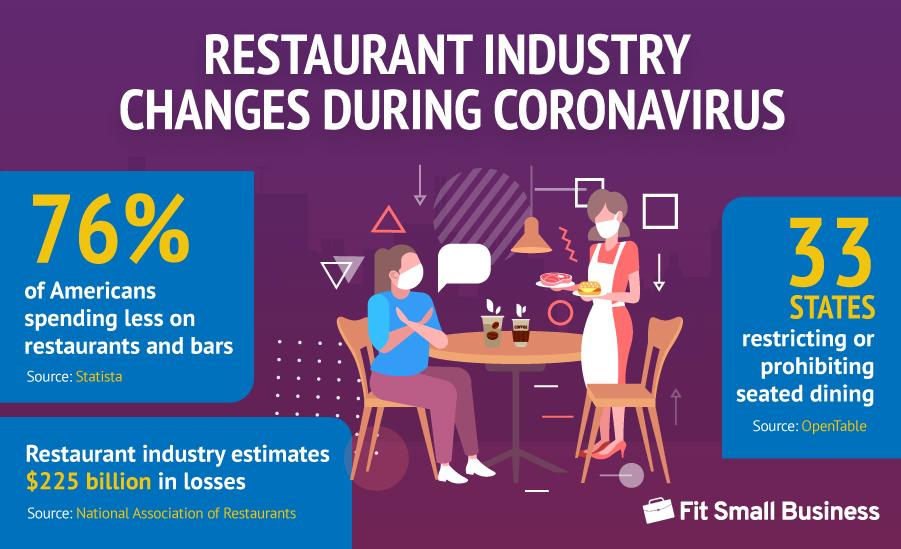 What to Expect in the Future
Ghost Kitchens Appearing
Ghost restaurants, also known as cloud kitchens or ghost kitchens, will become the new norm. These are restaurants that you can order delivery from, but can't visit in-person, which drastically cuts operating costs. Before COVID-19 disrupted the foodservice industry, ghost restaurants were already popping up in cities across the country. So, expect your local mom and pops to double-down on delivery and takeout even after the pandemic is over.
3. Amazing Home Entertainment Offerings
Happening Now
With one in four Americans staying at home to prevent the spread of COVID-19, there is a record demand for online entertainment. At the same time, live concerts, movie premiers, and sporting events are the new normal, potentially costing the entertainment industry a record $5 billion.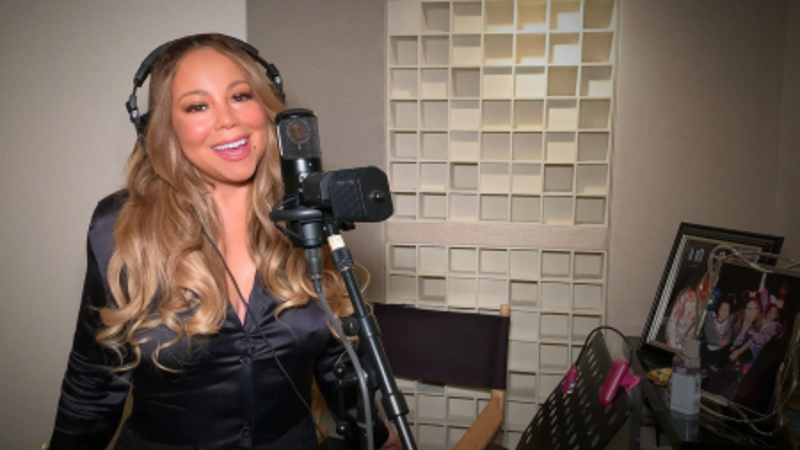 You'll still see it live, but through streaming services—most of the time free to the public. There has never been a better time to sample arts and entertainment free or at a discount:
What to Expect in the Future
Virtual Reality Will Be the New Reality
Millennials love to splurge on experiences. Now that attending concerts is temporarily off the table, those budgets will shift toward in-home immersive experiences such as video games and virtual reality headsets. But, expect to pay a premium. As demand increases, electronic retailers are likely to charge near-full prices for VR gadgets.
Movie Theaters Will Make Huge Comeback
When social distancing is over, movie theaters will make a comeback. For many of us, a Netflix Party just isn't cutting it. We're eager to watch movies in-theater again, and the theaters are eager to have us back. For blockbuster films, online streaming is not as profitable as box-office sales. So, expect discount ticket options once the theaters reopen to entice us back. Talk about a win-win.
2. Get Into Gear With At-Home Fitness
Happening Now
The closing of Blink Fitness, Crunch Fitness, Gold's Gym, and even the YMCA have hurt gym-goers everywhere. These measures have cost the stock of some outlets like Planet Fitness almost half of its market price. Just because you're stuck at home, doesn't mean you have to stop working out.
Many online fitness companies such as Peloton, Daily Burn, Soulcycle, and Nike Training Club are providing quarantined Americans with free at-home workouts that can stream to their devices. So if you need a stress-reliever, get a jump on the on-demand fitness revolution!
Online fitness options continue a trend away from gyms that began even before the arrival of COVID-19 and have seen surging since: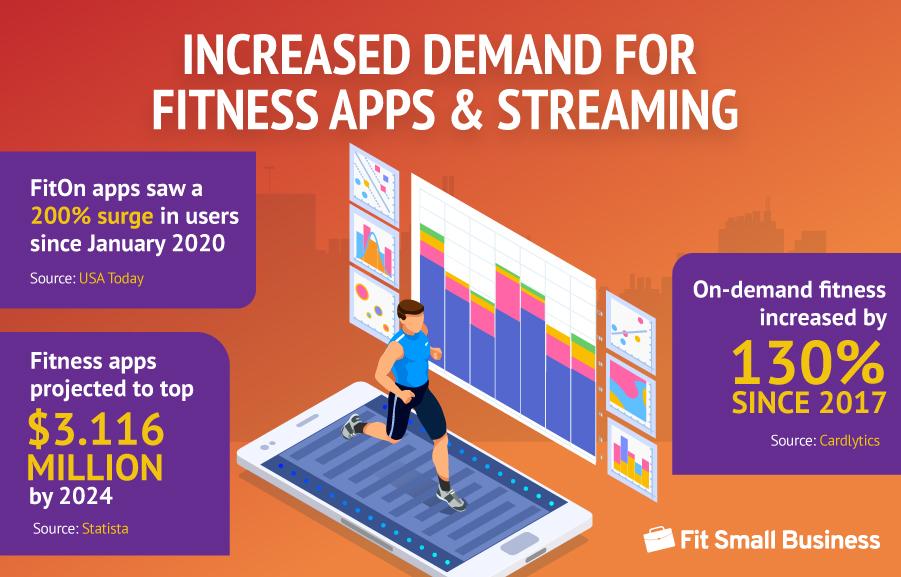 What to Expect in the Future
Deep Discounts On Gym Memberships
Your gym will beg you to come back. Many of us are investing in home workout equipment and on-demand classes. As we get into a home workout groove, gyms will be working extra hard to win back customers once they reopen. So, expect discounts on memberships, classes, and training packages.
Long Live the Live Workout
However, Instagram workouts will continue. With gyms closed, fitness instructors and personal trainers are streaming live workouts, offering nutrition advice, and providing one-on-one digital coaching. This quasi-direct to consumer (DTC) fitness trend will continue to grow over the next several years as trainers build their businesses independent of gyms.
1. Making Car Purchases Easier
Happening Now
One thing is clear: car manufacturers are desperately trying to sell their vehicles during an uncertain time in the industry that may result in significant losses. If you need a new car, right now is the perfect time to buy and support your local dealer.
The coronavirus might have grounded most businesses, but some consumers still need to shop for a car. Dealers are offering steep discounts, as well as perks such as solo test-drives and free delivery offerings. Also, car dealers are focusing efforts around online sales to provide convenience to their buyers.
Other factors to consider when buying a car this season include potential future shortages of specific models due to supply chain delays. Other benefits include payment assistance offers and exclusive financing due to the outbreak, and even plummeting gas prices.
These next few months are also a great time to buy a bicycle. During WFH and social distancing, people need to exercise, get outdoors and have an affordable means of solitary transportation. Bike sales will continue to increase over the next few months. Plus, you might find a few deals from your local bike shop—which is considered an "essential business."
Car dealers are offering online deals to increase sales due to the following projected losses: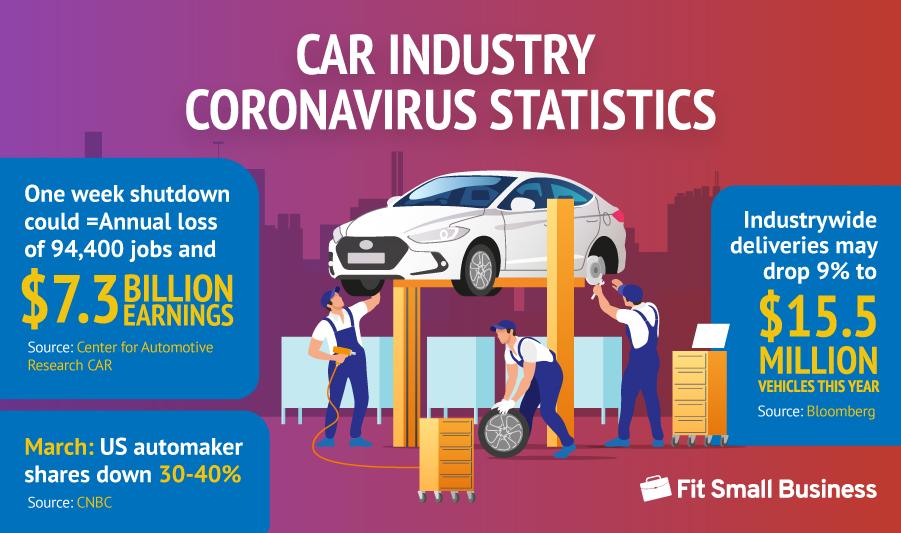 What to Expect in the Future
Deep Discounting On New Cars and Financing
Discounts on cars won't slow down any time soon. Demand for new vehicles is shrinking, and dealers have a lot of lost ground they will need to cover. You can expect deep discount pricing and very affordable financing on cars for at least the next year as individual dealerships and manufacturers try to move their metal.
Say Adios to Rideshare As You Know It
COVID-19 concerns are also tanking demands for rideshares. Some rideshare companies are pivoting toward online order delivery to stay afloat. However, this service is not as profitable, and these companies could be in severe financial trouble, depending on how long stay-home orders and social distancing practices last.
The Bottom Line
The U.S. Chamber of Commerce recently forecast permanent changes in shopping trends post-coronavirus: "Americans will change how and where they shop, and retailers will change how they interact with customers and how they plan for future pandemics." On the top of that list is a substantial shift toward ecommerce, followed by purchasing essentials in bulk.
While we may not see the full effects of the COVID-19 pandemic on the landscape of retail right away, there are plenty of opportunities, innovations, and discounts consumers can take advantage of right now. And as we all do our best to make it through this crisis, every bit helps.
Ranking Methodology
We ranked the items on this list utilizing data and expert opinions from the fields of retail, business, and statistics. These sources include The U.S. Chamber of Commerce, Statista, Coresight Research, McKinsey & Co., MarketWatch, and The Wall Street Journal.