WebPT is a cloud-based electronic medical record (EMR) and practice management solution designed for rehab therapists. It features activity monitoring, appointment management, billing and invoicing, insurance management, patient records, treatment plans, and more. We compiled user reviews from around the web and determined that WebPT has a mix of positive and negative ratings. We also cover the pricing options available.
WebPT Customer Reviews
Overall Experience: Average
Ease of Use: Average
Customer Service: Average
Pricing: Average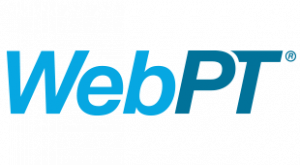 Summary of User Reviews
What WebPT does well:
Users who recommended WebPT likes that the system is easy to learn and use. Customers also mentioned that customer support and the training videos are quite helpful.
What WebPT does not do well:
Users who gave WebPT critical feedback reported that there are system outages after updates from time to time. Customers also didn't like that reports can't be customized.
Most Helpful Positive User Review
A user who gave WebPT a positive review on G2 Crowd said that the software is intuitive and helps her save a lot of time. She likes how easy it is to create and manage patient schedules, cancellations, reimbursements, and documentation.
Most Helpful Negative User Review
A user who gave WebPT a critical review on Capterra said that the programs lack specific reports and that they have to do a lot of manual work to see what they need to see. He also reported that the system can be slow to respond during updates.
Other WebPT User Reviews From Around the Web
Here are a few resources for finding helpful WebPT customer reviews. We rated the review sites on a scale from poor to excellent based on how trustworthy and useful the reviews seemed.

| User Review Website | Average Rating | Number of Reviews | Quality of Reviews |
| --- | --- | --- | --- |
| Capterra | 4.5 out of 5 stars | 256 | Good |
| G2 Crowd | 4.5 out of 5 stars | 91 | Good |
| TrustRadius | 9 out of 10 stars | 2 | Good |
*Average rating as of date article was written: November 20, 2017.
WebPT Pricing
WebPT offers two pricing plans: Standard and Enterprise. The Standard plan costs $3 per day and is suitable for small to mid-sized private practices and cash-based facilities. You have to contact support for the Enterprise plan's custom pricing details. This plan is recommended for outpatient hospital facilities and large private practices with over 20 providers.
The system features documentation, scheduling, outcomes tracking, billing, business reporting, system integrations, and more. You can request for a free demo so you can learn more and choose from their suite of products to create the solution that's most suitable for your practice.
Compare WebPT Competitors
Not sure if WebPT is the right health record management software for you? Check out our reviews of top EMR software.