You have decided that you want to convert your passion, interests and/ or expertise into your very own website. But what type of website should you create?
First, you have to reflect on what you can offer the world. What do you have that will provide value and help your website stand out among the sea of numerous URL's out there? How much time can you devote to maintaining and updating your online home? Do you have the technical know-how or do you need help?
These questions play a fundamental role in helping you zero in on the website idea that might be the perfect match for you. Here, we provide a run-down of 27 different website ideas for you to consider:
---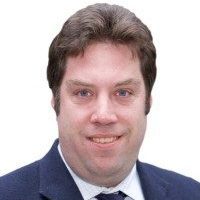 ---
Matthew Karsten, Professional Travel Blogger, Expert Vagabond
If earning money while you journey all over the world sounds like your dream job, you can start a travel blog or journal. Be sure to hone your photography skills before you embark on this path, as awesome pictures play a big role in any travel-themed website.
You can partner with hotels and travel agencies all over the world and also offer attractive deals to your readers.
---
3. Create a Multi-author Site with Other Passionate Writers.
When you are first starting a new site, you may not have the time to create several blog posts a day, especially if you still have a full-time job. You also may not have a budget to hire freelancers. You have another option. You can find plenty of other authors that share your vision and will collaborate on content. You will create more content, tap into other social networks and engaging your audience with multiple perspectives. This is a quick and cost-effective way to brand your new blog as an industry thought leader.
---
4. Do you want to earn commissions? Put up a referral website.
John Surdakowski, Founder, Avex Designs
These types of websites can be extremely easy to manage. By providing the user with valuable content and links to external sources, the owner can earn commissions or referral payments.
For example, you can create articles and write ups about certain products, and then link to Amazon's affiliate program to receive a commission if the user makes a purchase.
Check out how to easily set up a referral website using WordPress here.
---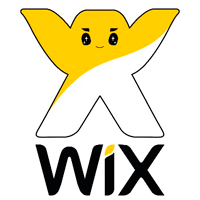 Whether your website will serve as a blog, affiliate site, or eCommerce site, it will need to look visually appealing for your visitors to stay interested. If you're not familiar with coding, but still want a customized website, you can try Wix. Wix is an easy-to-use website builder that offers hundreds of templates to choose from, and drag and drop software so you can make your website look exactly how you want it to.
Wix lets you create as many pages as your website needs and offers a mobile version of your site for your site visitors on-the-go. Click here to start designing your custom website for free.
---
6. Create Your City/Town Website.
If you have a penchant for writing and want to invest time into a potentially profitable online project, you could create your city/town Wikipedia-style website.
Write articles about your city businesses, institutions, streets, attractions, people, history, events, and whatever else you may think would be interesting for others to find out. Make relevant pictures to accompany your articles and interlink between articles. Ask volunteers to contribute, expand/edit your articles, and donate pictures. Google loves Wikipedia-format sites. Such websites have a strong potential to drive traffic from local searchers and outsiders wishing to learn more about your city or town. When you enjoy a decent targeted traffic on your site, you can start selling ad place or sponsored articles about local businesses and whatnot.
---
7. Showcase your development expertise with a services website.
If you are into technology consulting and development services, having a website that speaks about your team experience, technology offerings, resources, and includes a project portfolio, essential to create authority in this competitive domain.
For instance, if your team delivers e-commerce projects, you can use your resources section to create and share comprehensive, researched, actionable tips, or articles for ecommerce business planning that will help your readers to be more productive and make better business decisions.
---
8. Create an entertaining satirical news website.
If you're a web designer or web developer who is up to date with current affairs, technology and popular culture, why not create a satirical or humorous website along the lines of the Onion, Cracked, or itsnot42?
This is an increasingly crazy world and plenty of people love to laugh at the crazy. You can include links to mainstream news media, but give your articles your own comic slant. It may take some time to build a decent following – for some great tips, check out our online marketing guide– but once you've hit the tipping point, you can sell ad space, include sponsored articles, or incorporate affiliate marketing on your site. Pro-tip for affiliates – people who enjoy satirical humor often enjoy geeky merchandise as well.
---
9. Help people find credible information through a resource list website.
Said Radhouani, Nextal
I'd launch a website that covers the Top 50 or 100 Blogs in a specific niche or industry. The added value: helping users to get the best of the best from all these blogs, without spending a lot of time researching.
The provided content on your website is selected and curated from the top blogs. In a few months, you will be the expert in your field. You become a sort of a hub or aggregator of great and fresh curated content.
---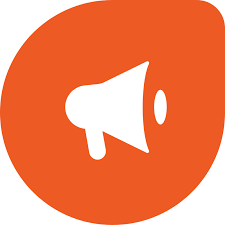 ---
11. Put up a buyer's guide website and help people make sound purchase decisions.
Grant van der Harst, Managing Director, Anglo Liners
Buyer's guides are excellent ideas for websites as pretty much every consumer could benefit from one. It doesn't matter whether you're buying a new mobile phone or a speedboat, you will want to know as much as you can and compare as many products as possible before making a purchase.
Choose your niche such as televisions, computers, cars etc. and go from there. Blog content consistently, covering new releases in your industry, product comparisons and 'what to do before purchasing'-style articles. It also has the potential to be highly profitable, with companies in your selected industry wishing to advertise on your website, knowing that potential customers will be visiting it.
---
Through a fundraising website, you can create compelling content to build awareness and inspire others to take action for your cause or charity. Make it easy for people to donate and provide a metric to update everyone on the amount of money that has been raised.
Remember that credibility is of utmost importance for fundraising websites, and it's crucial that you are very transparent to your audience.
Here are great tips on how to create a high-performing fundraising website.
---
13. Share your opinions and personal experience with different brands on your review site.
One of the best and most profitable website ideas is a product review website. Start reviewing your favorite products- apparel, clothing, gadgets, etc. and rate them on different factors. You will never run out of content as there are millions of products.
These reviews will gain high traffic if you optimize your website for SEO and social marketing.
After building some authority, companies will hopefully approach you to review their products, from whom you can ask for sample product, gifts or charge a fee for each review.
---
Wikihow is currently the most widely-used how-to website, featuring tutorials on how to accomplish tasks ranging from the mundane to complicated. People like to ask "How?" and a site that focuses on answering this question will surely get a lot of traffic.
Tutorials websites would entail a lot of work and research to build, but there is huge potential for such type of site, as competition is still very limited.
Check out how to start a tutorial website.
---
There are available sites, such as Amazon, Etsy, or Rakuten, where you can list your products for sale. However, it is best to have a dedicated online store for your products and services, where you can provide more details about your items, offer great customer support, and a tailored user experience that reflects your brand's unique personality.
In this article, Krista explains how to turn your WordPress website into a selling machine.
---
16. Create an affiliate website, rank highly in Google, and earn money.
The best website ideas for profit are affiliate marketing websites. The best places to build these websites are WordPress or Weebly. These website builders are incredibly easy to use and manage, as well as help you rank highly in Google. If you don't know how to rank highly in Google, the best thing is to hire someone that does. It's worth the money to have your website appear in the top 3 of the search engine results page.
If done correctly you could be paying $500 a month for SEO and website hosting costs, while bringing in thousands of dollars.
Want to learn how to increase Google page rank without having to hire an expert? View our 7 step guide.
---
Hope Wilbanks, Author, HubPages
If you have the qualifications and credentials in a certain niche, you can start an online advice column. Those words might lead you to think of 'Dear Abby', but you do not have to be limited to relationship advice.
There are so many subject matters you can focus on- from more general topics, such as technology, parenting, health, food; to more specific- like online support to freelancers, etiquette advice for travelers, online help for migrants, etc.
Visit this page if you are considering creating your own online advice column website.
---
18. Share your experience and create a community site.
Buzz Tatom, Partner and Ranch Sales Associate, Venture West Ranches
I think a compilation of suppliers for small businesses would be beneficial for startup entrepreneurs and businessmen. A community site that people would pay a monthly fee to belong to and would have a list of service providers, such as website designers, SEO experts, social media marketing professionals, software providers, etc.
The real value is that you have a community forum where small business owners can post and advise on issues, exchange ideas, and help each other.
There is a significant need for small business people to not feel alone and have a place to get good general advice on all facets of running a business.
---

Teach Mate Shaun, Founder, Teach Mate
A food-themed website is always a popular choice, as a lot of people are fueled by the sight of mouthwatering dishes. If you want to get your slice of the pie with this type of website, it is best to cater to a specific niche to help you stand out.
There are pages focused on a certain diet, cuisine, or dish. Check out this article and start cooking up your recipe website.
---
Individuals are dreaming of snagging their dream job, while organizations need star performers to help their business grow. Why don't you provide a venue where you can match these individuals and organizations together?
You can earn money from a job board website by charging companies for job listing and features. Some sites also collect a certain sum from successful job applicants.
---
21. Are you an expert in a particular subject? Create an authority website.
I'd probably start an authority site in an industry wherein customers are looking to solve a specific pain point with products or services I could promote as an affiliate.
In essence, your job would be to produce content, perform outreach to drive traffic to your site, and then optimize for things like collecting email addresses and increasing revenue per visitor.
There is nothing more straightforward and easy to manage than a simple content-based website that solves problems for consumers in the particular niche, and is monetized through affiliate offers or advertisements.
---
Internet browsing is not only limited to adult users, more and more kids are becoming tech-savvy, as well. By providing an interactive educational website for kids, you can make their online experience fun and exciting.
If you want to create a page that caters to kids, make sure that all your content is child-friendly and that you do your part to ensure that it is a safe place for them.
Parenting has put together a list of the top 10 educational websites for kids- check it out for inspiration in creating your own site. Some of these sites aim to develop math and reading skills, while some feature interactive games and activities. There is even a website that teaches young users the cooking basics.
---
Individuals naturally enjoy answering questions about themselves. Hence, the popularity of online personality tests. Online quizzes also provide a way for people to gauge their skill in certain subjects such as grammar, spelling, science, and history.
A quiz site has great potential in garnering a good amount of traffic and revenue. This article explains why people love quizzes.
---
With the numerous tools available now, creating your own professional business website is cheaper and easier than ever. And yes, it is imperative that your company has a website.
Do you know that 81% of shoppers research online before making a purchase? When you have your own page, you can control the information your potential customers gather about your brand and organization. A website creates credibility, and it makes it easier for people to reach you and vice versa.
This article details how to create a small business website in 4 simple steps.
---
25. Do you have extensive knowledge about a particular topic? A niche website focuses on what you know and love.
Brandon Seymour, SEO and Digital Marketing Consultant, Brandon Seymour
Niche sites have a lot of potential from an SEO perspective. When you focus on one particular niche or topic, it's much easier to rank for related keywords. I would recommend choosing a niche that you're passionate about, and then start blogging about it.
Eventually you could figure out ways to monetize your site, either through ads, strategic partnerships, or affiliate marketing programs. The key to success is finding a niche that has relatively high demand and low competition.
---
This type of website can present the population's stand on certain issues, or provide interesting information about members of a community. If you choose the right topics and questions, a polls and surveys website can generate a lot of traffic and attention.
You can also partner with companies and charge a premium when you gather answers to their questions through your website.
So why create online surveys? This page lists 10 advantages.
---
Glenn Halbrooks, Media Professional, The Balance
Thanks to the internet, it is now easier than ever to fulfill your dreams of becoming a journalist or reporter. You can create your own news website, form a team of news writers, and be part of the media industry.
However, it does entail a lot of hard work, research, and time, before you can break through and get attention in this cut-throat industry. Check out this guide on how to start a news website.
If you are not ready for that kind of pressure, you can start a news aggregator site, instead- where you gather and curate different articles on the same topic.
---
Over To You
Everyday, new websites are launched and it never fails to amaze me how creative people can be when coming up with their own unique ideas. So what is that fantastic website idea brewing inside your mind? Share it in the comments below!