Online business is booming—nearly 30% more people are shopping online this year compared to last. As more consumers look to the computer instead of the shops to buy what they want, more organizations are shifting their focus to selling online. Unfortunately, while there are tons of great tools to create a professional small business website, what many don't realize is just how many little things can cause companies to lose a lot of sales and with that, a lot of money.
Here are 15 little website mistakes you're probably making that might be costing you more than you think:
1. You Don't Have an SSL Certificate (or It's Not Loading)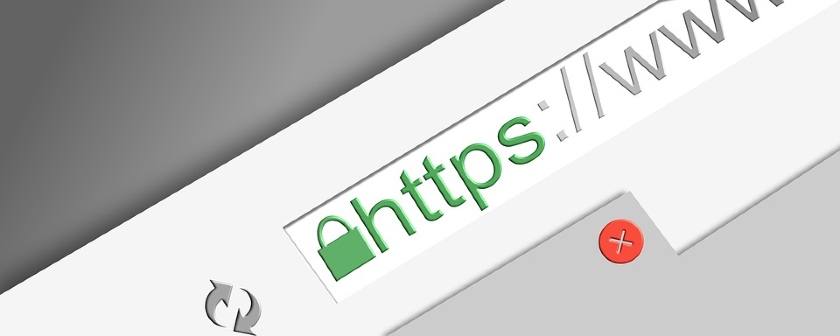 Google gives preferences to sites that are secure, so failing to have an SSL (or one that is installed properly) may lead to far less traffic from search. Despite the fact that most web hosting providers include a free SSL certificate, less than 2% of the top 1 million websites have a properly installed SSL that redirects users to HTTPS. If that wasn't surprisingly as low as it is, overall, less than .1% of websites are secured with an SSL.
Search aside, the ultimate purpose of an SSL certificate is to secure your website and protect sensitive information and data it may handle (e.g., personal and payment information). By failing to have an SSL, you won't be able to accept online payments, but you also make your site a target for hackers. The average company loses about $300 to $10,000 when its website gets hacked.
But why would a hacker want to break into a site that doesn't accept payments? For many hackers, the key to obtaining valuable payment details is by getting users' emails and passwords, given that most people use the same passwords across all online accounts.
2. Your Site Is Dated or Looks Homemade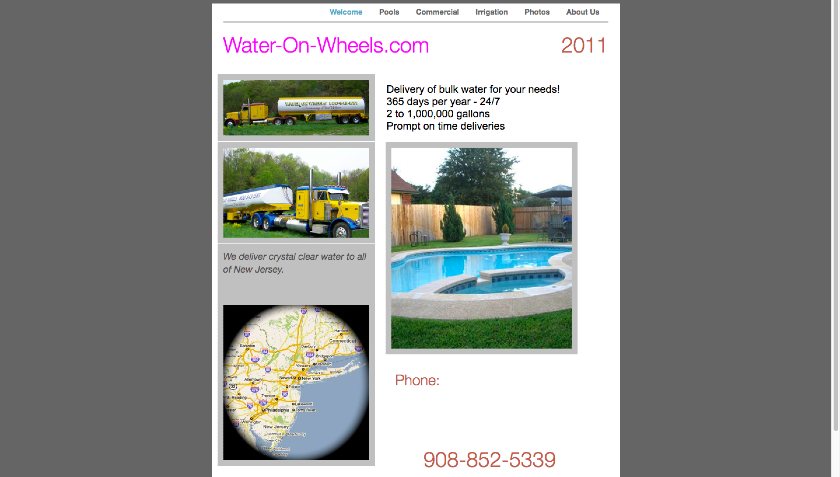 Nearly 40% of people will exit a site if they find it unattractive. No, this isn't online dating, it's a website. We know, and yet people are just about as equally critical.
While you may think you don't need those customers who are so discerning, what this may also be doing is decreasing your chances of ranking in search. How so? The more people who land on your site and leave, the more your bounce rate increases. The higher your bounce rate is, the worse Google assumes it is, and thus, it stops considering it to be a good search result.
By failing to rank in search, you're going to have to work a lot harder (and spend a whole lot more money) marketing your small business website. Businesses that struggle to rank for their chosen keywords often turn to Google Ads.
While every organic search result gets clicks for free, if you want 100 clicks per day, you'll be paying over $8,000 per month at the average cost per click of $2.76—and that's if you're creating ads in-house. If not, expect to pay hundreds, even thousands more on top of that for management fees.
Learn more about Google Ads costs.
3. Your Site Loads at a Snail's Pace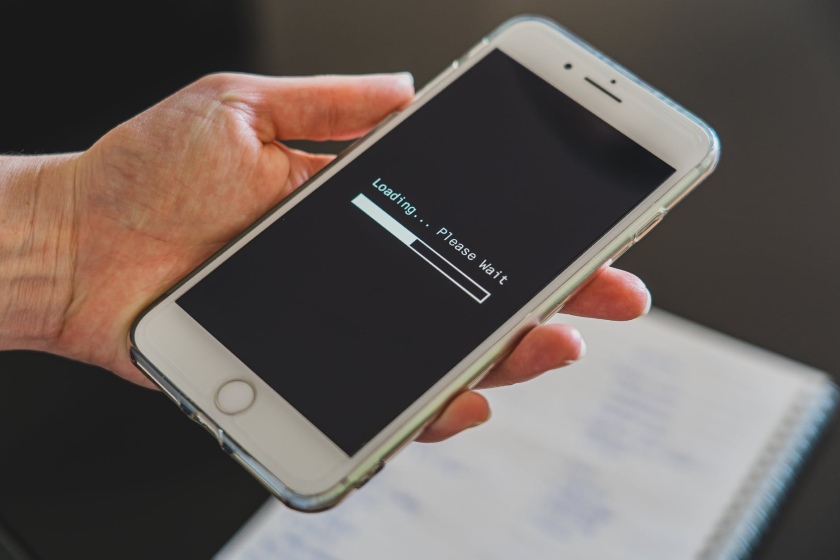 You might think your site loads quickly, but you also might be mistaken. Why? Chances are that because you have visited your site before, your computer has stored your site in its cache. Now, every time you visit your site, it's loading more quickly than if you were visiting it for the first time. Run a speed page test to get a good perspective of how your site really loads.
Does it take more than three seconds?
Then you're probably going to struggle to land on the first page of search results. One study found that all pages that rank on the first page loaded within three seconds or less. What's more, if your site takes too long to load, you may be doing your competitors a favor. About 40% of your website visitors will visit your competitor's site if your site is slow to load.
In other words, your total revenue from your site may only be 60% of what it could be if only your site loaded faster. For a business whose online revenue is, say, $200,000, that could be the difference between revenue of $200,000 and revenue of about $335,000. In total, about $2.6 billion is lost in sales by retailers per year due to slow load times.
Learn more about how to reduce your page load time and increase your website speed.
4. You Charge for Shipping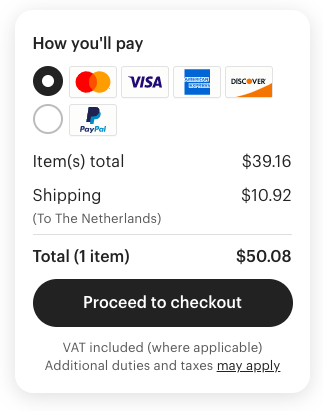 In the age of Amazon Prime, people have come to expect free shipping. Sure, you want to keep your prices low. And yet, that low advertised price is only effective at driving people to abandon their carts upon seeing an additional fee for shipping. According to the NRF, 65% of consumers look up free-shipping thresholds before adding items to their online shopping carts. For some, this may help motivate additional purchases, and for others, it may make them go elsewhere.
What's more, psychologically, people would rather pay more and have "free shipping" than to have a lower price and itemized shipping—even if that means the total price is more with free shipping.
5. Shipping Takes Too Long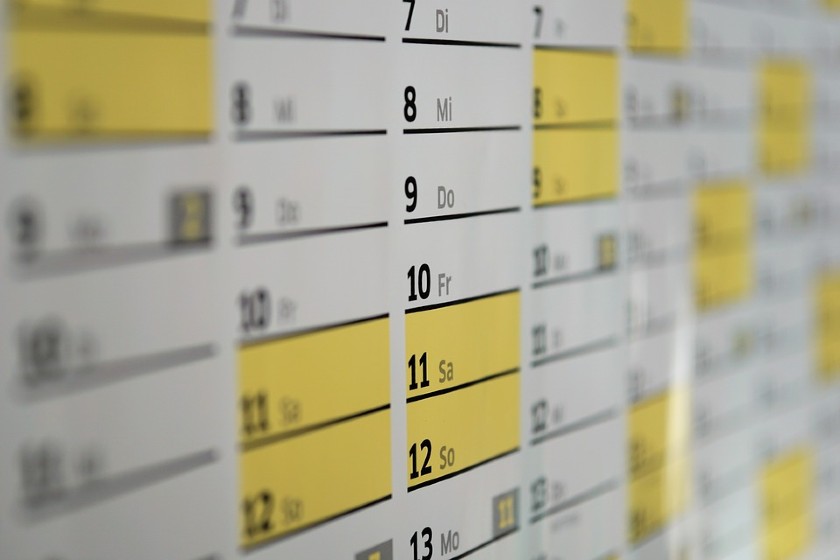 Again, Amazon two-day has spoiled online shoppers. People also lack patience more than ever, and the longer you make people wait, the fewer sales you're going to get. The reality is that your ecommerce delivery strategy plays a vital role in your bottom line. Online shoppers have become accustomed to their orders arriving within a couple of days, and the longer you make them wait, the less impulse purchases you're going to get.
In fact, 39% of online shoppers actually expect two-day shipping to be free (again, you have Amazon to thank for that). So what happens if you don't offer it? Nearly one-third of consumers will ditch their order to shop somewhere else if you don't offer two-day shipping for free.
That means that consumers who were ready to make a purchase backed out because shipping was going to take too long. In short, you're losing nearly 30% of sales by failing to offer free two-day shipping. That's a huge dent in revenue over an otherwise nominal cost.
6. You Don't Offer Free Returns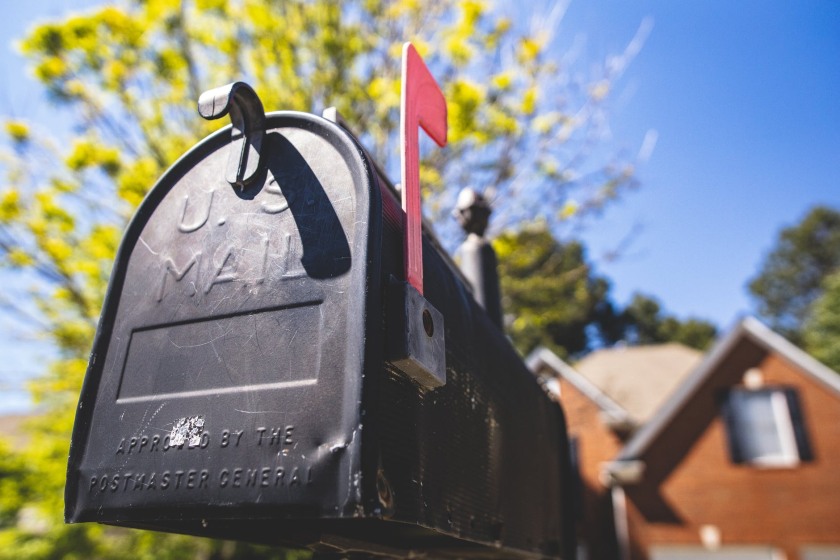 Return policies act as an insurance policy for consumers, giving them peace of mind that if they're not satisfied with their purchase, they can return it. Not only do online shoppers expect to see a free return policy, but 51% of U.S. shoppers won't purchase from online retailers who don't offer free returns.
As much as online retailers fear the headache of a return (complete with the risk of products damaged or worn), in the digital age, free returns are equivalent to offering shoppers a dressing room. And remember: Even stores with dressing rooms still offer returns, because, well, there will always be people who have a change of heart.
What's interesting about offering free returns is that while you'll lose half of all online sales by failing to offer a free return policy, the odds are that the bulk of dissatisfied customers won't actually bother with the return. A study from NPR found that 91% of American shoppers rarely or never return items they bought online.
Of the goods that do get returned, nearly two-thirds are the retailer's fault. The leading reasons for returns are as follows: 20% of items arrived damaged, 22% of products looked different in-person compared to online, and 23% of consumers received the wrong item. If you don't make it easy (and free) for consumers to return these items, you're likely to land yourself some disgruntled customers who won't purchase from you again, and worse, may leave a bad review.
7. Your Site Doesn't Save Items in a Shopper's Cart

People will leave your site, often with items in their shopping cart. However, just because they abandoned their cart doesn't mean you've necessarily lost a sale. People will return to your site—often ready to make a purchase. According to one study, many online shoppers will return several times before making a purchase.
However, if your site doesn't save the items that were in a user's cart once they exit, you're likely missing out on some sales. While they might take the time to hunt for the product they returned for, you're probably missing out on other items they discovered in their previous search. Online retailers that save items in a user's cart will most likely not only land sales, but sell more products.
8. You Only Offer One Form of Payment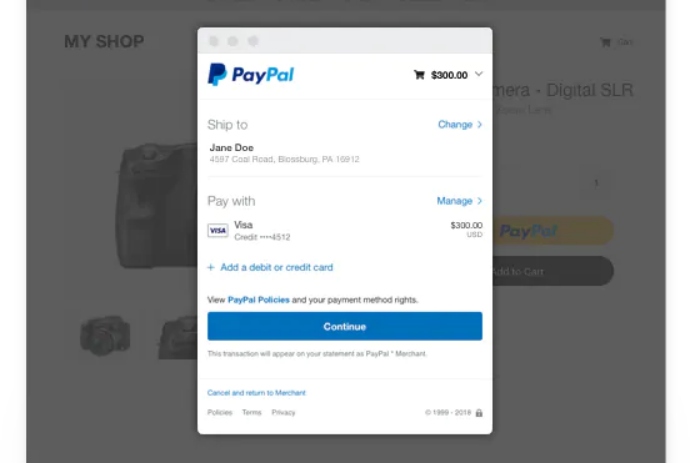 As much as you may think that you simply need to give people a way to check out on your site, you're, well, right and wrong. While it's true that you, as the business, need to provide your customers with a secure way to check out online, you also need to give them a couple of different options in terms of payment processors. One study found that 17% of site visitors will abandon their purchase if they don't trust the site with their credit card details.
For example, everyone knows of PayPal, and yet it doesn't matter how familiar people are with it—it makes your site look untrustworthy if it's the only form of payment you accept. By giving people more options, it makes your business appear more credible, and with that, you're going to get more sales and fewer abandoned carts.
If you're currently only using one payment method, add another one of the best payment gateways to begin capturing more online sales.
9. You Offer a Demo Instead of a Free Trial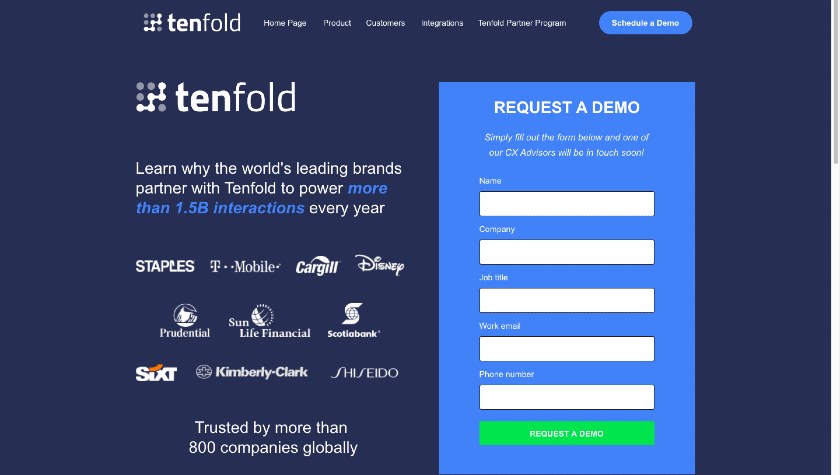 In lieu of a free trial, many software as a service (SaaS) businesses opt to provide a demo. After all, it gives prospective clients a way to see your product in action, without actually handing it over to them. However, it may reduce the number of new clients you get.
What's worse is that many demos require you to schedule a time to meet with the sales representative. You might be killing your potential sales by failing to offer a free trial and by failing to offer a demo on-demand.
People want to try their hand at using your software or platform before buying it. But that doesn't mean they want to demo a product under the watchful eye of a salesperson. Demos that are led by sales reps are a lot like test driving a car and the salesman joining you. As helpful as it may actually be to have someone there who is well-versed in what it offers, including potentially hidden features, it's annoying.
10. … Or Your Free Trial Requires a Credit Card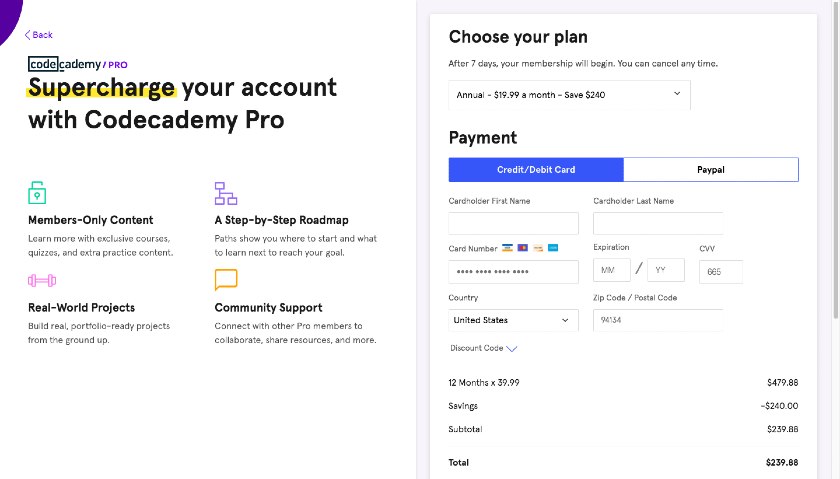 As a business, it only seems logical to require a payment method when users sign up for a free trial. After all, it reduces friction by automatically signing users up for the paid version when their free trial expires. However, from a potential customer's perspective, it's annoying. And short of having very motivated prospects, you're likely landing fewer trials by requiring payment information upfront.
When deciding whether or not to require credit card information for a free trial, consider the value of your product and the motivation of your audience. On one hand, you'll likely see a higher number of trial sign-ups by not requiring payment details, but you may see a lower percentage of paid sign-ups after the trial has ended.
11. You Don't Provide Your Cancellation Policy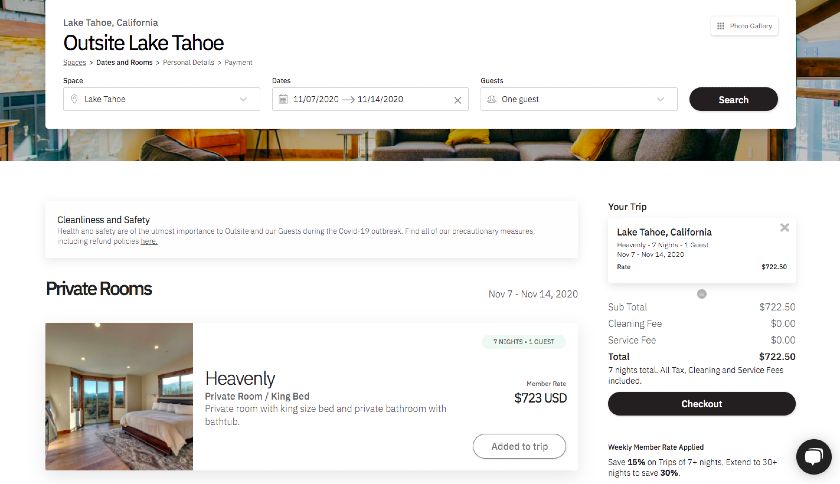 The option to book online is a beautiful thing. But whether you're booking medical appointments or accommodation for an upcoming trip, people want to know what happens should they need to cancel. By failing to provide your cancellation policy upfront, you're going to lose out on sales.
As much as you may not want to promote your cancellation policy, it gives prospective customers reassurance in their purchase. Giving them the peace of mind to book is a good way to set people at ease and obtain more bookings.
12. You're Not Taking Advantage of Content Marketing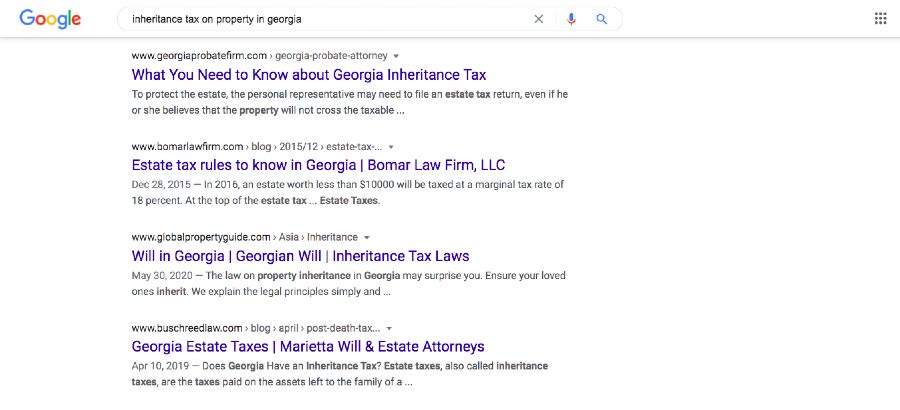 People are searching Google to find information as well as products and services that you offer. So much so that one study estimated that there are 228 million searches per hour, which equates to about 5.6 billion searches per day.
Sure, your website could appear in search results, but unless people are searching for the name of your business or your business is very well established, it's unlikely your main pages, such as your homepage, is going to rank. That's where content marketing, or blogging, comes in. Sites that have a blog have been found to have 434% more indexed pages, which is a key factor in how your site ranks.
Businesses that employ a content marketing strategy are 13 times more likely to achieve a positive return on investment (ROI) on their efforts. If that wasn't convincing enough, content marketing costs 62% less than traditional marketing and generates three times as many leads. In other words, blogging is a worthwhile long-term strategy that yields long-term ROI, and can boost your total revenue.
13. You Don't Offer Live Chat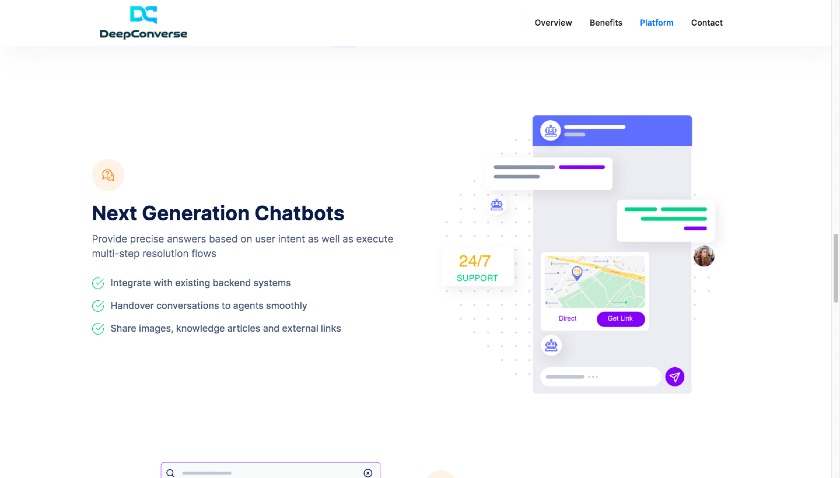 The faster you respond to a potential customer, the more likely they are to become a customer. People are naturally impulsive, and by giving them the information they need when they need it, you can boost your revenue.
Businesses that used live chat reported a 10% increase in the average order value compared to businesses that did not use live chat. Not only does live chat help increase order value, but the same study found that it also increases a business' conversion rate by 40%, and leads to a 48% increase in revenue per chat hour.
14. Your Web Copy Doesn't Really Say Anything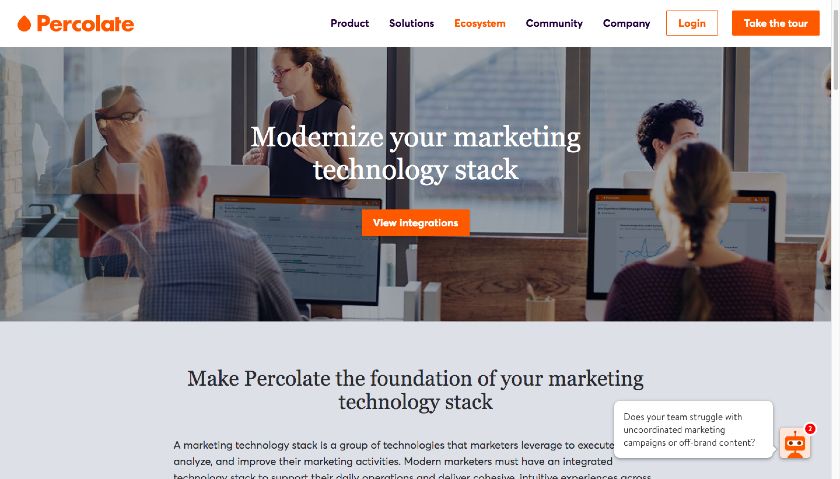 A lot of websites miss the mark when it comes to website copy. You know the type. The sites that use language that doesn't fit their business (think a law firm that uses goofy language or a children's camp that sounds overly sterile). The types that say way too much (so much so that they really say nothing). Or those that you can tell are trying to sound fancy in order to sound like experts (meanwhile failing to get their actual message across), or worse, too salesy.
On average, site visitors only read about 20% of a web page. That means that you need to quickly (and effectively) deliver your primary message. By using concise, scannable (e.g., bullets), and objective language, you can actually improve your site's usability by 124%.
For example, the above marketing technology platform uses verbiage that's unlikely to mean much to its audience. While a marketer or business may be familiar with the term "marketing technology stack," it's unlikely they're using a dated tech stack, rendering the phrase "modernize your marketing technology stack," well, useless. It really means nothing. It fails to tell readers what the company does, or why you should be interested in using it.
15. Your Site's Design Is So Unique, It's Annoying to Use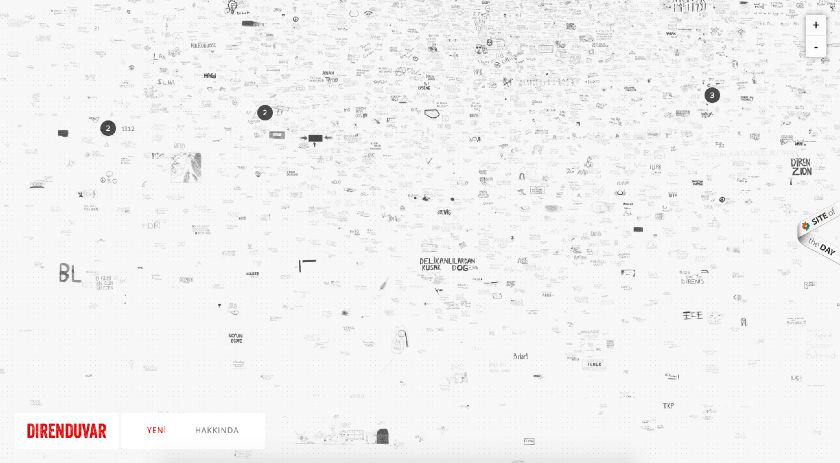 In a race for innovative web design, some designers get so consumed by what a site looks like that they fail to consider how it works for those who don't know it in and out like they do. One commonly obscured element is the site menu. It's often the first thing to go, and yet if you want visitors to be able to use your site, you need to give them an easy way of navigating it. Don't just take it from us—94% of consumers actually say that a site needs to be easy to navigate.
Ok, so maybe your site menu is front and center. That doesn't mean you're in the clear. Even if your site uses a standard site menu with labels, that doesn't mean your labels are apparent to your visitors. Some businesses try to use snazzy-sounding labels that no one else really understands. Skip the cryptic labels to provide a better user experience, keep people on your site longer, and decrease your bounce rate.
Bottom Line
Websites are a vital marketing tool for businesses. Even if your website is generating traffic and sales, chances are there's still a lot of little tweaking you could do to squeeze out a lot more revenue from your website. For some, one small change could lead to a big difference in your bottom line.