Press release analytics tell you how your press release performed in terms of the metrics you track. Example press release metrics include reads, inbound traffic, conversions, backlinks earned, placements, and social media mentions. Press release analytics can help you justify your investment, understand how to further nurture sales, and inform how you to successfully craft future campaigns.
While tools that report website analytics, track social media interactions, and inform email opens can be used to measure the performance of your press release, the best way to keep track of how your press release is doing is by using a press release distribution service that also offers analytics reports. We have a guide on the best press release distribution services you can use to help find the best service for you.
How Press Release (PR) Analytics Work
Press release analytics can be monitored via trackable links that should be included as part of the text when you write your press release or embedded in the specific landing pages you expect your audience to visit as a result of your news. The tools you use to track analytics will depend on your business goals; however, most press release distribution services also offer built-in press release analytics software, which can make the process much easier to manage.
As you review your analytics data to learn how your release performs, you can derive insights to inform your next steps and reach business goals. Press release analytics reports may reveal key insights like how to nurture audience members into customers, whether a future release will be worth the investment, and which platforms to use when promoting your current release.
For example, a primary press release audience in their 30s and 40s that is highly educated, earns a high-middle class income, and enjoys video over long-form articles may be most engaged on a social media channel with a similar audience, like Twitter. As such, your next step may be using that channel to promote key press release placements or products highlighted in your release.
8 Key Press Release Metrics & How to Analyze Them
The press release analytics metrics you choose will depend on the business goals you've set for your press release and the type of press release. However, here we will discuss some of the most popular and useful press release metrics for all types, why they are valuable, and tools and techniques to measure them.
1. Inbound Traffic
Inbound traffic tracks visitors from other websites or search engines who clicked a link in your press release and so were brought to your website. For example, an influencer may mention your new product in a review they published on their website. From there, readers on the influencer's site may decide to visit your website to learn more about that product.
Why it's valuable: On a website, once you've earned inbound traffic (or website visitors), there are plenty of other actions visitors to your website can take, many of which can contribute to you meeting business goals, like boosting sales or leads. So, earning that traffic in the first place can be essential to meeting business goals.
Example goals include signing up for a demo, contacting a sales representative, buying a product, learning more about your business or its offerings, signing up for a newsletter or drip campaign, and downloading an ebook. These actions can then be nurtured into first or additional purchases.
How to measure it: You can directly gauge new traffic to your website by including a trackable link in your press release. For example, you can use Google URL Builder to easily create a trackable link, then use Google Analytics to determine how many people clicked on that link to visit your website. From there, you can use a free tool like Google Analytics or an easier-to-use paid tool like Freshsales to track visitors and see what actions they take on your website.
Pro tip: If you want to increase the number of people who share your content, consider adding graphics. This is because studies have shown that the use of images, like infographics in digital content, boosts traffic by 12% on average.
2. Website Conversion Rates
A conversion can be any action that moves press release readers from learning about your brand closer to a sale. Conversions may include downloading a buyer's guide, signing up for a lead-nurture drip campaign, viewing product pages to evaluate your offerings, or completing a sale.
Why it's valuable: When readers complete the actions you've designated as a "conversion," each action moves them through your sales funnel and closer to actually making a purchase. For example, a sales funnel may include a visitor landing on a product landing page for which you've included a link in your press release.
From there, they may sign up for an email campaign that helps them learn more about that product, then click back to your website to sign up for a demo or learn about pricing, placing the product in their cart. Finally (and hopefully), they'll make a purchase.
How to measure it: Create a designated landing page that helps readers learn more about your news and include it in the call to action (CTA) of your press release. You can easily create such a landing page with an all-in-one conversion optimization tool like Freshsales.
The reason Freshsales is worth mentioning is because it not only helps you to create pages specifically designed for lead capture, but once readers click to and "land" on your landing page, you can also use the analytics and heatmap tools to learn about visitors' conversions. This includes learning what lead magnets they download, what they sign up for, if they sign up for a demo, what product pages they view, and if they purchase a product.
Pro tip: A landing page doesn't just have to be a single line of text on a pop-up window. In fact, longer landing pages have proven to earn businesses 220% more microconversions (and so leads) than shorter landing pages, so you should always take as much care with their design as you would any page on your site.
3. Backlinks Earned
Backlinks are links that are placed in articles on other websites that point back to your website. For example, if someone writes a review of the product you announced in your press release, publishing it on their website and including a link within their review to your website for readers to learn more, that link is considered a backlink.
Why it's valuable: Backlinks are a way for Google to recognize your website as one people think is valuable; journalists, bloggers, and other website owners don't link to websites they feel have no value for their readers. There are two kinds of backlinks: dofollow and nofollow backlinks. Nofollow backlinks are not recognized by Google, meaning Google does not consider them a vote of confidence in your website. In contrast, dofollow links are recognizable by Google.
While Google does not allow people to include dofollow links in press releases without being penalized (because it considers you having paid for those links), it does recognize dofollow links in published stories that reference the news in your release. If journalists link to your website in their own stories, you earn a vote of confidence from them that helps Google see your website as valuable. The more Google views your website as valuable, the more it will list your content in search results for readers to access when they search for topics discussed on your website.
How to measure it: You can track backlinks earned via your press release using a backlink analysis tool like SEMRush. Simply open a free account, type your domain in the search bar, and click "backlink analytics" from the left-hand menu. Then, scroll down to the backlink graph where you can see if there has been an increase in earned backlinks since your press release was published.
Pro tip: Readers are not just more likely to read an article that doesn't rely entirely on text, they are more likely to share it too. As you craft your release, consider that posts with infographics receive over 25% more links compared to posts with videos.
Next, click the "View full report" button underneath the backlinks graph. It will take you to the URL for the downloadable report. Scroll down to your list of backlinks and click the "follow" filter and the "new" box. If this list is accessed within a month of your press release being issued, these two filters together will generate a list of Google-recognizable backlinks that have been earned since your press release was published.
You can then click on the referring domains (the websites that linked out to yours) to learn which authors have helped you earn these backlinks. These are great people to reach out to when pitching future press releases.
4. Number of High-quality Placements
Once you distribute your press release, your press release will hopefully be published in print, online, and broadcast outlets that share your target audience. However, these placements are more valuable to you if the sources are trusted by your target audience and reach large audiences. For this reason, it is important to track not just where your press release was published, but the quality of those outlets.
Why it's valuable: Understanding your high-quality press release placements can tell you how effectively your release reached your target audience. For example, if your business news was placed in a widely distributed magazine dedicated to your industry alone, it is more likely to reach your target audience than if it was placed on an unknown blog.
Further, when your press release is published in high-quality placements, you can learn which journalist was interested enough in your company news to publish it, and then work to create a win-win relationship with them. This means you provide them with the stories and contacts they need to publish high-quality content, and they publish your stories when they fit their audience's needs. If they were interested in publishing your business news once, chances are higher they will be interested in doing so again.
By understanding which high-quality placements your press release appeared in, you can retarget their audiences using paid advertising. For example, this may allow you to turn those audience members into leads by offering them a free demo of your new product and then asking for their email. Finally, send them a drip campaign that further nurtures them into making a purchase.
How to measure it: To track high-quality press release placements, first track all placements, then parse out the high-quality placements. An easy way to start tracking placements is to set up Google Alerts. This will help you track placements when you send your press release manually to individual reporters or track stories journalists have published about your press release news without actually publishing your release.
In addition to tracking digital placements, you should also determine whether your press release was published in print outlets or aired over broadcast outlets. This is where an analytics software like Cision can be helpful. Cision tracks a release you distributed through their distribution services across print, digital, and broadcast.
To set up a Google Alert for your brand and press release keywords, simply open a Google account, including a Gmail account. Then, go to google.com/alerts. Type in the search term or brand name you would like to be notified about. Click "Options" and choose what region, language, sources (e.g., blogs, news, or web) you'd like to be alerted about when your chosen keyword is mentioned. For only alerts of high-quality mentions, click "only the best results" next to "how many," then choose the email you'd like your alerts delivered to.
Next, distribution services often offer analytics reports that show placements and placement quality. Cision, for example, reports where your release was published. This includes across print, digital, and broadcast outlets, including social media, podcasts, local newspapers, television, and blogs. It then offers impact scoring that tells you how impactful your release was based in the authority of each outlet that ran it. It even tells you how many times it was mentioned on those high-quality—or "tier-one"—outlets.
5. Visibility & Reads
The visibility metric tells you how many people know about your news. Just remember that there is a difference between how many people see your news release and how many people know about your news. People must not just see your news release, but also read it to actually be aware of your news. For this reason, it is best to track reads instead of visibility metrics like shares.
Why it's valuable: If you know how many people actually read your press release, you can begin to track trends to determine what constitutes a press release that results in greatest visibility. For example, if you issue a press release next month and it gets 1,000 reads, then you issue one a few months later that gets 2,000 reads, you can look at the differences between the two to learn the characteristics of a release that garners the most reads. Then, you can incorporate those characteristics into future releases to earn more reads.
Furthermore, press releases that actually get read are more likely to garner links to your website. This is because when journalists or influencers are interested enough in your news to actually read your release, they are more likely to cover the story. As they cover the story, they will often link to your website to offer their readers a source to learn more.
How to measure it: It is often very difficult to get a clear understanding of how many people have read your press release. This is because you (by yourself) likely won't have access to the analytics of those websites that publish or run a story based on your press release. For this reason, it is best to use a press release analytics tool like PRWeb.
This is because PRWeb does more than provide you with analytics. It is also a distribution service offering reasonable pricing for small business users and the ability to target specific industries or search terms in addition to offering information about how your press release is performing, including read-rate reports as part of its reporting dashboard. Visit their website to learn more.
6. Social Media Mentions
Social media mentions tell you how many people are talking about your news on digital platforms like Facebook, Twitter, LinkedIn, and Instagram. But not all mentions are created equal. Some mentions may be by individual consumers with less than 100 friends, connections, or followers. Other mentions may be made by influencers with hundreds of thousands of followers.
Why it's valuable: Social media mentions help you gauge awareness around your announcement; this awareness can then be nurtured into sales. The more people talk about your news, the more likely you are to reach additional members of your target audience. In addition, more buzz can mean more influencer awareness; the more influencers who learn about your news, the more likely they are to link to your website so their readers can learn more. High-quality links help your brand rank better in search engines, creating even more brand awareness.
For example, if you issued a release to invite readers to a business or book launch, more mentions can turn into shares and buzz. These shares and buzz can turn into more foot traffic—and sales—at your grand opening or book launch.
How to measure it: Free or budget-friendly tools that allow you to track keyword or brand name mentions on social media channels include Mention, Followerwonk, and Hootsuite. While some simply tell you how many people mentioned your brand or specified keywords associated with your business news, others help you evaluate the value of those mentions.
Mention: With plans starting at $29 per month, Mention allows you to track both who mentions your brand and who mentions any keywords you set it to track. For example, if you issue a press release that announces a new product launch, you can ask Mention to track the name of your new product and alert you when people talk about it on social media channels.
Hootsuite: With plans starting at $29 per month (and a 30-day free trial), Hootsuite allows you to monitor specified mentions of keywords, brands, and even hashtags. You can then assign conversations to the team members who are best able to respond to them. So, if your company issued a crisis release, you can track brand mentions, then allow key executives to respond to misinformation and audience concerns.
Followerwonk: A free tool, you can use Followerwonk to search influencers who mentioned your brand and then learn their Social Authority score. The score is based on influencers' engagement levels for their tweets, including shares and continued conversation around what they share. A high score (closer to 100) means the influencer is not only likely to earn shares, but also influence additional shares and mentions. As such, it tells you which influencers you should build relationships with.
7. Multimedia Interactions
Multimedia interactions are actions people take to engage with elements like video and images within your press release. These actions could be clicks, plays, or downloads, for example.
Why it's valuable: Tracking the interactions people have with your multimedia can help you learn the types of content and messages that most appeal to your audiences. Each multimedia element (like a video or infographic) should have unique information that does not repeat but instead complements the rest of your press release. As such, tracking their interactions tells you which are most popular and so which most interest your readers.
As you learn more about your audience's preferred multimedia content types and which of their messages most engage them, you can use that insight to run more successful promotional campaigns. For example, if your audience downloads your press release video more than any other element (including an infographic and an image), you could assume they find it to be the most engaging asset. As such, it may be a good idea to test its engagement on social media platforms or in ads promoting your company news.
How to measure it: Many press release distribution services offer analytics reports that show you the multimedia elements with which your readers most interacted. For example, PR Newswire shows you click-throughs, shares, and downloads for multimedia assets embedded within your press release.
8. Headline Impressions
The headline impressions metric tells you how many people see your press release headline. This could be via search, on social media, on newswires, or on news websites.
Why it's valuable: Headline impressions tell you how many people were exposed to your brand via your press release. This is a more accurate reading than, say, press release clicks because many people will see your brand mentioned in your headline without ever clicking to read the article.
Headline impressions can also tell you if the keywords used in your headline and elsewhere in your press release helped it to be more visible before more people. If people searched for your topic and your press release showed up as a result, more people will view your press release, telling you their search was effective in helping them find your press release.
In both of these revealed insights, you can learn whether the press release service you chose helped you get more exposure for your press release. If they also offer search engine optimization (SEO) services for your release, you can also gauge the effectiveness of those services. In doing so, you can learn whether or not you are meeting your goals through the press release distribution you chose and, therefore, if it is the right choice for your business in the future.
How to measure it: Many press release distribution services like PRWeb offer analytics reports that show you clearly how many headline impressions your press release earned via their news wire and via news aggregators. Remember, as you analyze these reports, that total headline impressions is a limited metric; it does not tell you how many people clicked on and read your release, nor does it tell you if your release was exposed to even more people via journalist coverage of your story under another headline.
Why Press Release Analytics Are Important
Like any marketing campaign, funding and running a press release campaign without measuring its success translates into wasted funds and opportunities. Knowing how your campaign performs can help you justify the resources spent on the campaign, increase your return on investment, successfully meet business goals and nurture sales, inform the success of future campaigns, and learn about your audience.
Here are six reasons press release analytics are important:
Justify funding: The typical minimum cost of writing and distributing a small business press release is $400. Small businesses that spend that kind of money without justification are likely losing money. But, setting clear business goals for your press release—then monitoring it to prove and increase progress—can help brands justify their investments and not waste funds.
Boost returns: Analytics often give brands the information they need to further their press release campaigns and boost overall returns. For example, analytics can tell you the product pages your audience is most interested in on your website, helping you to know which to promote while interest is high.
Meet business goals: You can meet many business goals by issuing a press release, including spreading awareness, attracting leads, boosting sales, and improving public sentiment. If you don't track metrics to help measure success, you won't know if you need to take more steps to meet your goals. This can mean money spent with no business gains.
Nurture sales: Press release analytics can inform how to successfully nurture sales. For example, through your analytics, you may find that readers engage with videos more than with links. So, promoting the product at the center of your release via video tours in email and social media campaigns could help people learn more about the benefits of your product, thereby boosting interest and sales.
Inform future campaigns: Information derived from your analytics reports can help you know what content, content types, and platforms are best for producing high-performing future campaigns. For example, you may learn that your target audience belongs to Gen Y or Z. For this reason, you may do well to test some follow-up mobile-first strategies, like mobile messenger campaigns.
Learn about your audience: Press release analytics often show the demographics of your readers, like their location, gender, age, income bracket, and marital status. Not only can this information help inform future press releases and marketing campaigns, but it can help you understand what products and services would be most useful to your target audiences.
Like any marketing campaign, analytics tell you where to go from here and can answer questions like: "Should I issue another press release in the future?"; "What changes should I make to future campaigns to help them perform better"; "Will my audience appreciate what I have to offer and, if not, how can I tweak my offerings to create better performance or more sales?"; "How can I nurture leads?"; and "How can I best reach my target audience?"
Top 5 Press Release Analytics Software Companies
While it is always a good strategy to develop your own list of media contacts, press release distribution services give businesses access to large databases of journalists and influencers. In addition, many also provide built-in press release analytics reporting that can further help save time.
Here are some the best press release analytics software companies for small businesses:
PRWeb: Best for In-depth Reporting on a Small Business Budget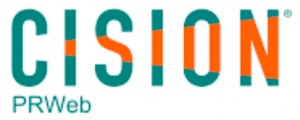 PRWeb offers analytics across a wide spectrum of reporting areas with plans starting at $99 per release. This reporting includes online pickup data like your potential audience, media types that publish your release, where your release gets published or covered, traffic data like how much website traffic your release generates and where traffic comes from globally, and engagement metrics like multimedia engagement, search visibility, click-through rates, and social media shares. Click here to get started with PRWeb.
Newswire: Best for Real-time, Downloadable Analytics

Newswire plans start at $149 and allow you to locate where your readers are, analyze your press release return on investment (ROI), track social media engagement and shares, learn email pitch open and click-through rates, know where your release was published, and even integrate Google Analytics to reveal your release's impact across your website. All metrics are tracked in real-time so you can immediately promote big wins. Download reports to PDF to share with colleagues and company stakeholders. Click here to get started with Newswire.
Prowly: Best for Tracking an Individual Journalist's Impact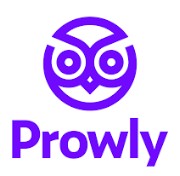 With plans starting at $115 per month, Prowly tracks the performance of multiple press releases over time, then helps you cultivate relationships with the journalists who make the biggest impact for your business. Charts reveal your top releases' visits and clicks and shows which journalists earned the most clicks and opens for your news. You can then add those contacts to a database to track the click and bounce rates of the email pitches you send them, then respond accordingly. Click here to try it for free.
Cision: Best for Analytics Across Traditional & Digital Outlets


Cision offers in-depth analytics reports to evaluate the impact of your press release across your web properties as well as print, television, and radio outlets. Ultimately, these data can illustrate how a press release impacts your sales. Helpful metrics include where your press release was published, written, or spoken of, and other metrics like the quality of outlets that covered your news, social media engagement, and website traffic. You must request a quote to learn pricing for your company. Click here for a free demo.
BusinessWire: Best for Multimedia Interactions Reporting


Starting at $760 per release, BusinessWire is a press release distribution service specializing in multimedia press releases, including those that use infographics, videos, interactive images, tweet-this boxes, slides, audio files, and PDFs to convey information. You also enjoy in-depth reports about how your multimedia press releases perform, including multimedia views, sentiments around your release, clicks on your release and links within, and press release shares. Click here to learn more about BusinessWire.
Bottom Line
Many press release analytics, website analytics, social media analytics, and even email analytics software can help you easily produce telling press release analytics reports with metrics like press release reads, social media mentions, conversions, and inbound traffic levels and behavior. You should choose these tools based on your business goals and their ability to track associated metrics.
One such tool offers you a wide range of metrics to align with chosen business goals: PRWeb. Starting at $99 per month, you can first distribute your release to targeted outlets, then track key metrics like where your release is published, what traffic it generated, audience demographics, and how your audience engaged with your release. Click here to learn more about PRWeb.