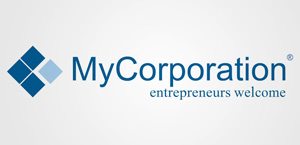 Deborah Sweeney is the CEO and owner of MyCorporation, which helps companies file the legal documents for incorporating. In 2009, Intuit was divesting itself of its smaller divisions in order to focus its attention on its core assets, such as TurboTax and Quickbooks. Deborah Sweeney made an offer to buy the MyCorporation division and took it private that year.
On a recent afternoon, I interviewed Deborah Sweeney. The following Q&A is based on my notes and don't represent her exact words.
Before we dive into the details on this topic, we also suggest you check out LegalZoom, an online legal service that can help you access quality legal forms. Visit LegalZoom to learn more.
How does MyCorporation compete with giants like Legalzoom?
We are successfully helping 80 to 100 entrepreneurs incorporate on an average weekday. Our annual revenues are over $8 million dollars. MyCorporation's  competitive advantage over companies like LegalZoom is customer service. Companies like LegalZoom have tried to completely automate the process of incorporating. However, there are many places during the incorporation process where problems can crop up. Having a human being involved to quickly resolve problems is important. We are proud that over 99% of individuals that purchase incorporation services from MyCorporation end up incorporating. I think you would find a much lower rate with many of our competitors.
Can you give me a couple examples of the problems which occur during incorporation?
Incorporations are done on a state by state level.  The issues that occur will vary by state. For example, one state requires that documents be only signed with blue ink. However, the biggest issues occur around the name of the corporation. For obvious reasons, two companies being incorporated cannot have the same or very similar names  However, different states have different standards as to how similar two names can be. Some states will consider the use of a hyphen between words enough to differentiate names. Others will see the name as too similar. Often times, the decision will be made by the individual state official instead of as a general policy.
Do you need to do a trademark search for the business name you plan to use?
Before you incorporate, you should do a business name search in the state database for the state in which you want to incorporate. Doing this search will lower the chance of having your request to incorporate being rejected for being too similar to an existing name. However, searching the state database will not reveal if the name has been trademarked. Trademarks are handled on a federal level by the US Patent and Trademark Office. A state will not necessarily stop you from registering a business name that has been trademarked.
About 10 – 15% of those using MyCorporation to incorporate, also do a trademark search. In other words, the majority of those incorporating do not actively seek to find out if their business name is trademarked. Doing a trademark search and attempting to register a trademark will add expense and require effort for a new business owner.  While I would recommend avoiding using a name you know is trademarked as your legal business name, it's not necessarily illegal because it may not be "trademark use" of the name.  Further, there are ways to handle the situation where another company has trademarked your business name. Basically, if your company creates a brand that is marketed, and the corporate name is an entirely different name, a trademark issue may not arise from use of the corporate name.  Using a "DBA", to market a brand which is not your business's legal name is very common, and filing the paperwork is fairly routine.
Does the state in which you incorporate make a difference? Should a company incorporate in Delaware or Nevada?
Nevada has historically offered favorable tax treatment for corporations. Delaware enables the owners of a corporation to limit the amount of information available about them. And these days, we are seeing lots of companies forming in North Carolina. North Carolina has become very friendly for entrepreneurs.
However, most entrepreneurs form corporations in the state where they are doing business. If you are doing business primarily in one state and incorporated in another, you might end up having to pay taxes in two different states instead of one.  Around 80% of MyCoporation clients incorporate in the states where they live.
What is a registered agent and are all LLCs and corporations required to have one?
Companies are not required to have a registered agent, however, they need to fulfill a legal obligation to be open to receive legal notice during normal business hours. What constitutes "normal business hours" may vary from state to state.  From a practical perspective, it's very hard for a small company to have someone in the office ready to receive legal notices, which is why many companies choose to have a registered agent to fulfill their legal obligations. As companies grow, they often like to have a registered agent for a different reason. The idea of having legal papers served to their office, where employees and customers can potentially see the papers being served, is distasteful. Having a registered agent can cost anywhere from $169 per year with MyCorporation to $500 or $600 with some of our competitors.
Do companies need to have a corporate seal to stamp documents?
There are no  legal requirement to have a corporate seal. Some banks used to ask for the seal on certain documents, however, this practice is getting rarer.
Deborah Sweeney – MyCorporation Business Services, Inc.
As CEO of MyCorporation Business Services, Inc. ("MyCorporation.com"), Deborah Sweeney is an advocate for protecting personal and business assets for business owners and entrepreneurs. With her experience in the fields of corporate and intellectual property law, Deborah has evolved from lawyer to business owner. She has extensive experience in the start-up and entrepreneurial industry as she has been involved in the formation of hundreds of thousands of businesses for MyCorporation.com's customers.
Ms. Sweeney received her JD & MBA degrees from Pepperdine University. She is active in the community and loves working with students and aspiring entrepreneurs. She serves on the Board of Regents at California Lutheran University and is a founding member of Partners of Pepperdine. Deborah has served as an adjunct professor at the University of West Los Angeles and San Fernando School of Law in the areas of corporate and intellectual property law. Ms. Sweeney is also well-recognized for her written work online as a contributing writer with top business and entrepreneurial blogging sites. She is a regular contributor on Forbes, American Express, Business.com, and Business Insider among many others.
In her 'free' time, Deborah enjoys spending time with her husband and two sons, Benjamin (10) and Christopher (8). Deborah believes in the importance of family and credits the entrepreneurial business model for giving her the flexibility to enjoy both a career and motherhood.