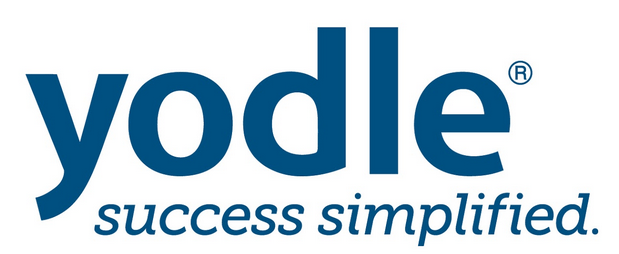 Yodle was one of the first companies to offer high-quality online marketing services to small businesses. The company started in 2005 and originally focused on helping small businesses get traffic from search engines, like Google and Yahoo!, to their websites. A decade later, the company offers a wide range of marketing services to small businesses.
It's primary offering is called Marketing Essentials. For under $300 per month with Yodle, a small business can get a comprehensive desktop, mobile, web and social presence, online reviews and offers management, and email campaign automation. However, Yodle is not for all businesses. Their product offering is not for retailers. However, if you have an office based business (like a dentist, lawyer or accountant) or a business which performs services at remote locations (like a cleaning or landscaping company), Yodle can help with your marketing.
I had a chance to interview the President of Yodle Local, Paul Bascobert. Paul joined Yodle a little over a year ago. The following Q & A is reconstructed from my notes and does not represent his exact words.
Click Here to get our FREE Google advertising guide and discover the 6 steps you can use to show up #1 in Google search
Many small businesses are hesitant about asking customers for reviews. Should they be?
No. Small business customers are eager to leave reviews. In fact, they view businesses that give clients the ability to leave a review more favorably than those that don't. We recently commissioned a study of 6,000 small business customers and found some startling information around consumers' willingness to leave reviews. 89% of small business consumers would be willing to leave a review if they had a positive experience, however, they are only asked 7% of the time. Small businesses are missing out on a huge opportunity by not asking their clients for reviews.
Do you have any advice on collecting reviews?
Yes. Collect reviews as soon as possible after a service is performed. Sending out a mass email to clients asking for reviews once per month will not generate the same number or quality of reviews as asking immediately. When time passes, a client's memory of the services that were performed may become fuzzy. Additionally, sending a review request email a long time after services were performed sends the message  that a company may not be very responsive or pro-active. Why did the company wait so long to ask? Yodle offers the ability for businesses to collect reviews through a mobile phone for work done on the client's premises. Also, we give small businesses the ability to automatically send out emails asking for reviews following scheduled appointments.
One of Yodle's biggest categories of clients is dentists. What are some interesting opportunities for generating new revenues that dentists are missing?
Yodle is in a great position to answer this question, as we have services which help dentists with both marketing and scheduling. There are two easy opportunities that dentists have to increase revenue. The first is by getting more of their patients to show up for appointments, typically a significant challenge for dental practices. For example, most people are interested in having regular cleanings, typically twice a year. By reminding these patients that they are due for a cleaning and getting them to consistently show-up for the regular appointments that they booked, dentists can increase revenues. Both of these can be accomplished by sending out reminders by text or email.
We also find that some dentists are missing out on revenues by over scheduling themselves! A cleaning is not as high revenue as doing braces or a root canal.  A dentist which is fully booked might not be able to take on a new walk-in patient that wants to do a high value procedure that is worth 10x or 20x times a cleaning.
Yodle groups together a number of services which can be bought separately from a number of providers. What is the advantage of buying these services together?
There are several benefits. First it's cheaper. We believe that buying the different components of Yodle's Marketing Essentials platform from standalone providers would cost at least twice as much. However, the biggest benefit is how well all our services work together.  Most of our clients put a high value on their time and don't want to spend their weekends figuring out how to get all their marketing tools to work together. By offering all these tools in one integrated, comprehensive and automated platform, we take the headache out of online marketing.
What do you mean by marketing automation?
Let's say you are a construction contractor and install a new bar at a restaurant. After you complete the job, you take a picture with your phone. With Yodle, that picture can then automatically be posted on your website, your Facebook page, and online directories. Independently, a thank you email can be sent to the owner of the restaurant asking them for a review. When the review is completed, it can automatically go up on the contractor's website and Facebook page.
Click Here to get our FREE Google advertising guide and discover the 6 steps you can use to show up #1 in Google search
Paul Bascobert – President of Local, Yodle
As President of Local, Paul oversees all aspects of Yodle's sales, client services and marketing for local businesses. Paul has a proven 20 year track record in successfully building businesses in the media, technology and marketing services spaces.
Prior to joining Yodle, Paul was President of Bloomberg Businessweek and Chief Operating Officer of Bloomberg Media. Paul re-launched Bloomberg Businessweek to critical acclaim resulting in an increase in market share for the publication. He also transformed Bloomberg's media assets into a thriving business enterprise. Previously, Paul was with Dow Jones & Co., first as Senior Vice President of Operations and then as Chief Marketing Officer, where he streamlined business operations, introduced new revenue generating innovations and revitalized P&L growth. Before that, Paul was Executive Vice President of Braun Consulting leading its Media and Telecom practice, which he joined following a merger with Vertex Partners, a marketing and technology services company that he co-founded four years earlier.
Paul received a B.S. in Electrical Engineering from Kettering University and an M.B.A. from The Wharton School of the University of Pennsylvania.