An invoice factoring company is a financial institution that lends money to businesses based on the value of invoices. Invoice factoring companies offer lower minimum qualifications than other lenders because they rely primarily on the creditworthiness of a business's customers. Most factoring companies specialize in a particular industry or form of factoring to serve a small business niche.
How a Factoring Company Works
A factoring company operates like a traditional lender, accepting applications and approving businesses for funding. A small business owner requests an advance on an invoice, and the factoring company reviews the debtor and provides the business with the majority of the invoice upfront. The factoring company then collects the invoice directly from the debtor, deducts its fee, and returns the difference to the business.
Is Factoring Right for Your Business?
Invoice factoring is right for your business if you are struggling to collect invoices, need access to ongoing working capital, or want to outsource your receivables and collections functions. It isn't a good solution for large capital-intensive projects like renovations, industries based on deep customer relationships and service, and as a one-time funding solution. For each of those situations, there are great invoice factoring alternatives, like invoice discounting to explore.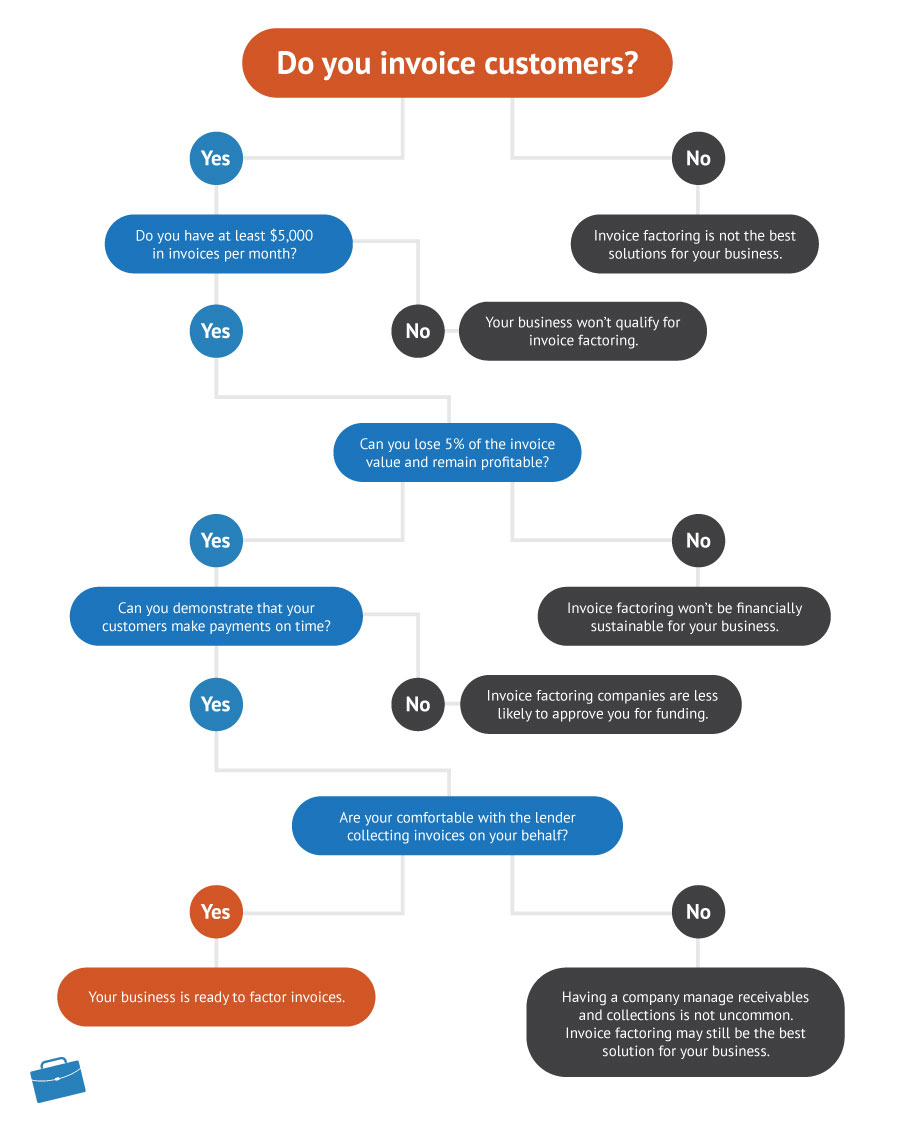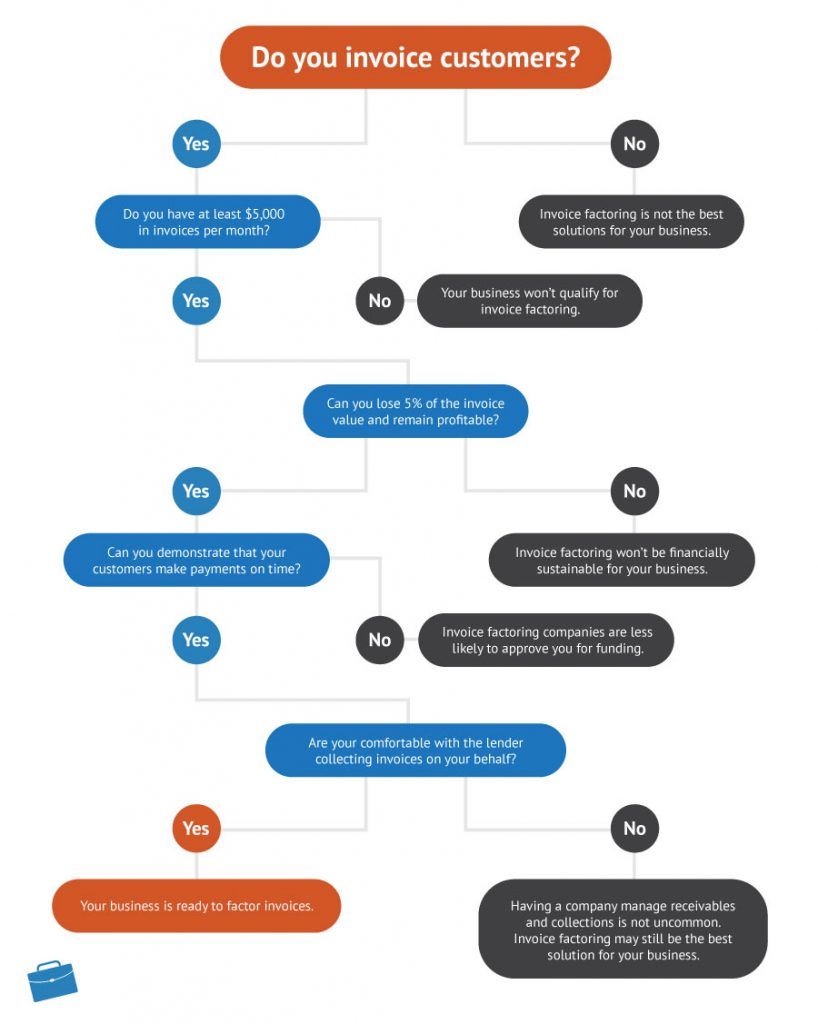 Ranking Invoice Factoring Companies
In addition to informative long-form articles, Fit Small Business also has a collection of buyer's guides that rank and review invoice factoring providers for small business owners. While we make money as an affiliate when you use these products, we keep our analysis and ranking independent to ensure you receive the best answer to your question.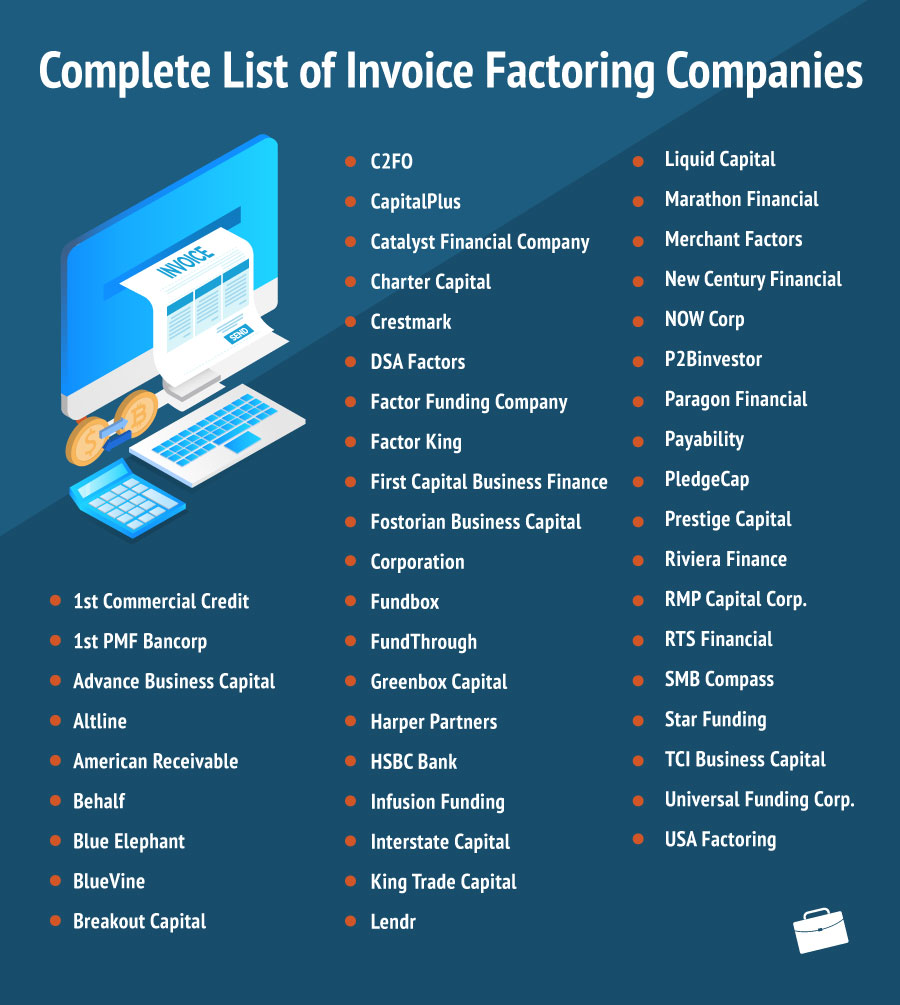 We start our analysis with a list of invoice factoring companies that offer funding nationwide and have a website. We then rank each factoring company based on more than 30 variables with different scores and weights to determine the best factoring companies. Our analysis also includes more specialized answers, like the best factoring companies for specific industries and the best ones to address a specific issue, both of which we describe below.
What Types of Businesses Work With Factoring Companies
In different industries, factoring can be a common solution for financing, especially in business-to-business (B2B) transactions with a major delay of payments. This led invoice factoring companies to specialize in a specific industry or business to achieve better results. Selecting a factoring company that specializes in your industry can make a difference in the overall rates and terms it offers you.
Industries served by invoice factoring companies include:
While the factoring process is the same for each of these industries, the factoring companies develop a comparative advantage in delivering services to companies in these industries. The factoring companies are already familiar with many of the businesses in their industry, they may also specialize in complex invoices like construction or manufacturing contracts, which often involve clauses that most factoring companies are not equipped to handle.
Selecting a Factoring Company to Address a Problem
In some cases, it makes sense to select a factoring company that can address a specific problem for a business. These can include a certain type of factoring, like spot factoring, or another type of requirement like quick funding. We strongly recommend discussing industry experience with whatever factoring company you work with.
Invoice factoring companies have evolved to address the following business requirements:
Bottom Line
Evaluating invoice factoring companies is a key step in selecting the best provider for your business. While all factoring companies offer the same type of financing solutions, they differ in ways that are significant to small business owners. Many specialize in particular industries or in addressing a specific concern for a business. Regardless of how the process of evaluating a factoring company starts, it should always be from the perspective of your business needs.