Earnings before interest, taxes, depreciation, and amortization (EBITDA) is a measure of a company's revenue before accounting for deductions related to interest expense, taxes, depreciation, and amortization. It is a method of determining the health and value of a business that discounts how the business is financed as well as accounting and tax strategies.
What Is EBITDA?
EBITDA represents a formula calculated by taking the net income of a business and adding back interest payments, taxes, depreciation, and amortization. This helps compare the values of two businesses by removing expenses that can vary with individual account strategies. It can also allow prospective buyers to estimate expected cash flows upon purchasing a business.
For instance, a business financed with equity will have no interest payments, whereas a business financed with debt will have interest payments that are deducted from gross income. When a small business is sold, it is often as an asset purchase, meaning it is often transferred debt-free, so adding interest payments back into net income allows for the business to be more equally valued for a prospective buyer, lender, or investor.
EBITDA Formula and Calculation
One of two methods can be used to calculate a company's EBITDA. One method involves taking a company's net income—after all of the company's expenses have been deducted—and adding back in interest, taxes, depreciation, and amortization. This method can be used without first calculating a company's operating profit, also known as earnings before interest and tax (EBIT).
The second way to calculate EBITDA starts with a company's operating profit, or EBIT, and then adds back depreciation and amortization.
It should be noted that each formula may produce a different number, resulting from one-time adjustments like repairs or maintenance to equipment or property that aren't reflected consistently between the two methods. Anyone using EBITDA as a valuation tool should be aware of this and seek to understand these expenses as a part of the bigger picture of a company's financial health.
EBITDA Formula Using Net Income
EBITDA = Net income + interest + taxes + depreciation + amortization
EBITDA Formula Using Operating Profit
EBITDA = EBIT+ depreciation + amortization
How to Interpret EBITDA Results
Generally, the higher a company's EBITDA, the better the company is performing financially. A higher EBITDA is typically a sign of a more profitable company, and a more profitable company is generally worth more to both buyers and investors. However, EBITDA alone should not be used to evaluate the value or profitability of a company, and instead should be paired with other valuation techniques, such as cash flow analysis.
Why EBITDA Is Used
EBITDA as a metric that was introduced by John Malone, a billionaire investor and cable television pioneer. Malone recognized that in the emerging cable television industry, the model of measuring net income and earnings per share (EPS) was outdated and favored businesses that had stagnated, although they were retaining cash over businesses that were scaling more rapidly through the use of leverage.
EBITDA can be used by investors, lenders, and businesses to level the playing field between like companies and allow for a comparison of each company's financing health by measuring how it is investing its assets, without the bias introduced by varying tax and accounting practices.
When EBITDA Is Used
EBITDA is used when investors, lenders, and potential buyers wish to measure the health of a business, particularly when comparing two similar businesses that may otherwise vary in size and age to each other, as it allows for a commensurate analysis. Several business valuation methods are commonly used, which rely on EBITDA, such as the EBITDA multiple method.
EBITDA is also often used by lenders to determine how much to lend to a business. For example, a lender may determine a company's EBITDA and then lend to that company as a percentage of its total EBITDA. The lending industry likes EBITDA because it is one way to determine a company's operating cash flow, or the funds out of which a loan will be repaid.
EBITDA Drawbacks
A significant drawback to EBITDA is that, absent any other financial analysis, it can mask the true picture of a company's financial health. The result is that a company may appear on paper to be profitable when, in reality, it is not generating earnings sufficient to pay interest on debt, or taxes. For this reason, among others, EBITDA is not a generally accepted accounting practice (GAAP).
Companies following fraudulent accounting practices can inflate EBITDA by manipulating revenues. One example of this occurred during the mid-1990s when Waste Management, suffering from declining revenues, used accounting practices alleged by the Securities and Exchange Commission to be fraudulent to alter the depreciation schedule of its fleet of garbage trucks. The schedule was extended from five to eight years resulting in earnings artificially inflated by $1.7 billion.
Despite these flaws, EBITDA can still be a great tool for quickly measuring and comparing the financial health of similar companies. It is generally recommended that EBITDA not be used as a standalone method for measuring a company's value. It should instead be employed alongside other methods that allow for due diligence to be performed.
Understanding the EBITDA Formula
EBITDA is calculated using key figures, which are all available on a company's balance sheet. Understanding the meaning of each of these figures, and how each relates to a company's overall financial health, will help in understanding how to calculate EBITDA as well as interpret the results.
Net Income
Net income, or net earnings, is the final line item of a company's income statement. It represents the remaining cash flow, or profit, after all expenses have been deducted. Net income is calculated by taking total revenue and deducting expenses.
The expenses typically deducted from total revenue to get net income are:
It should be noted that an income statement does not include principal paid toward loans. Principal repayment is instead recorded on a company's balance sheet under loans payable, or a similar line item, as a reduction of the business's liability.
Operating Expense
Also known as OPEX, operating expenses are made up of any expense incurred by a company in the course of doing business. This broad category includes expenses such as payroll, marketing, inventory, equipment, rent, and other miscellaneous short-term expenses.
Interest Expense
When a company borrows money, the cost of the borrowed funds is an interest expense. Companies can incur interest expenses in a variety of different ways, most commonly through loans and business lines of credit used for working capital, machinery and equipment, inventory, and property.
Tax Expense
Tax expense represents the amount owed by a company to federal, state, and other government bodies for a specific period of time, based on the company's taxable income, multiplied by the company's effective tax rate.
Depreciation
An operating expense, depreciation is used to value the amount of an asset's useful life that has been used up, typically measured one year at a time. Depreciation is a deduction against taxable income, resulting in a lower tax expense, and is defined by the IRS. Businesses may take accelerated depreciation under Section 179, allowing for an asset's entire value—up to $1 million—to be deducted in a single year.
Amortization
Amortization occurs when fixed and intangible assets are acquired as a capital expenditure. The costs are spread out, or amortized, over the life of the asset, and the amortized amount is deducted against net income each year. So, if an asset has a value of $100,000 and a useful life of 10 years, the capital expenditure can be amortized over a 10-year period at the rate of $10,000 each year.
EBITDA Calculation Example
Gross Revenue

$3.5 million

Cost of Goods Sold (COGS)

Inventory

($100,000)

Supplies

($50,000)

Gross Profit (Total Gross Revenue - COGS)

= $3.35 million

Operating Expenses

Salaries

($400,000)

Rent

($300,000)

Amortization

($50,000)

Depreciation

($60,000)

Earnings before Interest and Taxes (EBIT) (Gross Profit - Operating Expenses)

= $2.54 million

Interest Expense

($10,000)

Operating Income

= $2.53 million

Taxes

($804,000)

Net Income/Profit

= $ 1.726 million

__________________ __________________
Applications of EBITDA
Once it has been factored, EBITDA can be used in several other formulas ranging from ratios like the EBITDA-to-sales ratio as well as multiples like the EBITDA multiple. These formulas are useful tools that lenders, bankers, investors, and businesses can use to value a business as well as to measure its financial health in different ways.
What Is EBITDA-to-Sales Ratio?
Investors and lenders can use EBITDA to calculate the EBITDA-to-sales ratio, also known as the EBITDA margin. This method allows for the calculation of a company's profitability through a comparison between revenue and earnings. The ratio is a measure of a company's earnings after operating expenses have been subtracted.
EBITDA-to-Sales Ratio Formula
EBITDA-to-Sales ratio = EBITDA/Net sales
What Is EBITDA Multiple?
EBITDA is also a tool commonly used to value businesses. By establishing a company's EBITDA multiple, which is a ratio of the company's earnings relative to its enterprise value, two or more similar businesses may be compared side-by-side. This allows for a like comparison by controlling for differences in taxation and accounting strategies, as well as other variables, which might otherwise introduce bias.
Using EBITDA multiple is considered potentially inaccurate by some investors and analysts who say it ignores asset-heavy businesses, such as those with large quantities of machinery and equipment. Over time, that equipment loses value, and without accounting for depreciation, EBITDA multiple would result in an overstatement of a company's value through inflated earnings.
EBITDA Multiple Formula
EBITDA multiple = Enterprise value/EBITDA
What Is EBITDA Coverage Ratio?
The EBITDA coverage ratio is a metric used to measure a company's ability to service its debts and other liabilities. The resulting ratio allows lenders and investors to determine how leveraged a company is. It is also a useful tool for analyzing a firm's capacity to pay off its debt and service liabilities, such as leases. It can also be used to compare this capacity with similar companies, which can be valuable to investors.
EBITDA Coverage Ratio Formula
Debt-to-EBITDA = EBITDA + Lease payments/Interest payments + Principal payments + Lease payments
What Is EBITDA-to-Interest Coverage Ratio?
Another favorite tool of investment bankers and financial analysts that gained popularity in the 1980s, the EBITDA-to-interest coverage ratio is a simple equation that may be useful to investors and analysts modeling whether a company can pay the interest due on its debt by determining whether it generates enough net income to service its interest expenses.
EBITDA-to-Interest Coverage Ratio Formula
EBITDA-to-Interest coverage ratio = EBITDA/Interest payments
EBITDA Pro Tips
The following are some tips regarding using EBITDA from the pros.
---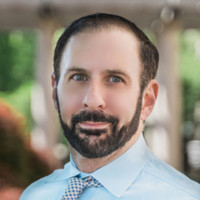 ---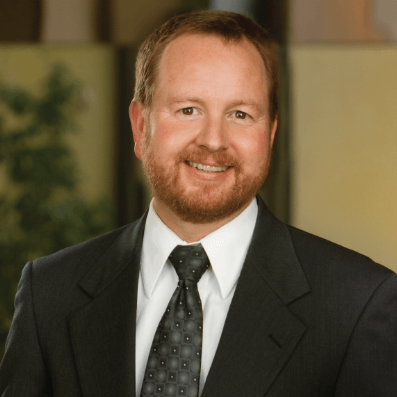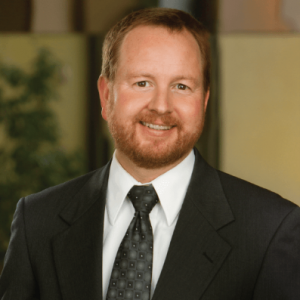 ---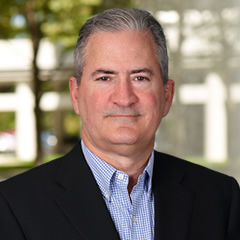 ---
Advantages of EBITDA
Some of the advantages of EBITDA are:
Offers an accurate view of operation performance: EBITDA disregards expenses, such as taxes and interest, which are not the actual results of operations.
Offsets the impact of accounting decisions: Accounting decisions, such as the use of different depreciation and amortization methods, do not impact EBITDA results.
Eliminates influence from tax burdens: Tax burdens based on company size, industry, and location are disregarded.
Disadvantages of EBITDA
Some of the disadvantages of EBITDA are:
Not a substitute for cash flow: EBITDA does not recognize changes created by the day-to-day use of cash in a company's operations.
May overstate an ability to cover liabilities: EBITDA ignores expenses from noncash items such as depreciation and amortization, meaning it may overstate a company's ability to make payments on interest expenses.
Ignores depreciation and related expenses: EBITDA does not account for expenses from noncash items and doesn't factor in necessary upgrades or replacement of assets.
EBITDA can be easily manipulated: If a company records revenue before it is earned, or records inaccurate costs or expenses, the figure will not be accurate.
How to Improve EBITDA
Several strategies can be employed to improve EBITDA. Companies may wish to improve EBITDA when applying for a loan or attempting to raise capital from outside investors. Additionally, businesses can benefit from focusing on EBITDA as a strategy that uses a simple metric to manage costs while growing sales and margins.
Manage Budget and Expenses for Miscellaneous Items
Companies that routinely review and manage expenses will have the best opportunity to improve EBITDA. Companies can eliminate unnecessary travel and place restrictions on entertainment and other nonessential expenses. Additionally, vendor and other supplier contracts should be reviewed and renegotiated regularly. Businesses that reduce inessential expenses will show EBITDA improvement.
Control Personnel Costs
Staffing can account for 60% of a business' expenses on average, making it the largest expense carried by many companies. EBITDA can be improved by controlling personnel costs. Steps companies can take to manage these costs include hiring freelancers as well as contractors for simple or one-time tasks. Companies can also invest in automation, including payroll software and human resource (HR) software.
Manage Inventory
Companies carrying unsold inventory will see a negative impact on EBITDA as a result of operational expenses not offset by income. Over time, unsold inventory may become outdated and begin to depreciate, representing an even larger deduction in EBITDA. Businesses can manage this concern by adopting inventory management standards and may wish to consider inventory management software to help keep unsold goods at an acceptable level.
Improve Sales and Margins
In addition to improving EBITDA by reducing expenses, businesses see improvements through increased earnings. This can be accomplished through increased sales as well as increasing the margin on goods or services sold. Sales and margins can be increased through creating value additions to a product or service, bundling products and services together, and introducing new products or services. All of this can be accomplished without meaningfully changing a company's business model.
Bottom Line
EBITDA can be a very useful tool to help investors and other parties measure the financial health of a business. However, it is not without its drawbacks. EBITDA should be paired with other valuation techniques, such as cash flow analysis, to measure a company's potential profitability and financial health accurately.