Evergreen content gets its name from the evergreen tree, which keeps its needles year-round. What is evergreen content then? It's content you create that remains relevant for the long term, rather than just a season. Evergreen content saves time, ranks higher on search engines, and increases page views because of its longevity.
How Evergreen Content Works
There are two things to distinguish when it comes to anything evergreen—evergreen content vs evergreen topics. An evergreen topic is a higher-level category such as how to lose weight or how to cook a steak.
Evergreen content is more specific, such as "50 Easy Ways to Style a Scarf," "10 Places to Visit in Venice," and "How to Use the Budget-by-Paycheck Method." Both evergreen topics and content have a place in your blog content strategy, and many use each term interchangeably as a result.
Another term people use for evergreen content is pillar content. Pillar content focuses on explaining a topic in a way that answers every question a reader has. This results in longer on-page time and more social media shares. This is attractive to search engines as well.
The goal of evergreen content is to provide the best answer to people's questions. Search engines prefer evergreen content, and as a result there's a lot of competition to stay at the top of the search engine results pages (SERP). This also means you will have to periodically update evergreen content to keep on the first page of the SERP.
When a search engine sees that a reader stays on a page rather than finding another way to search for a topic, it means you're providing great content.
Types of Evergreen Content
There are many different types of evergreen content, including articles, videos, infographics, and social media posts. Each type has a place in your content creation strategy, and it's common for fans to share across social media platforms.
These are the types of evergreen content to create:
Articles: Evergreen articles tend to be in-depth as they often provide the best answers to a question. It goes over the who, what, when, where, why, and how of something. This article you're reading is evergreen content because it will matter a year from now.
Videos: Similar to articles, an evergreen video shares information like detailed concepts, showing how to do something, and discusses the differences between things—in video form.
Infographics: An evergreen infographic gives statistics and high-level steps on how to do something in a very visual way.
Social media posts: Using a post on social media, like a microblog, is a great way to share pillar content in a bite-sized form. Most social media platforms limit how many characters you can write in a single post.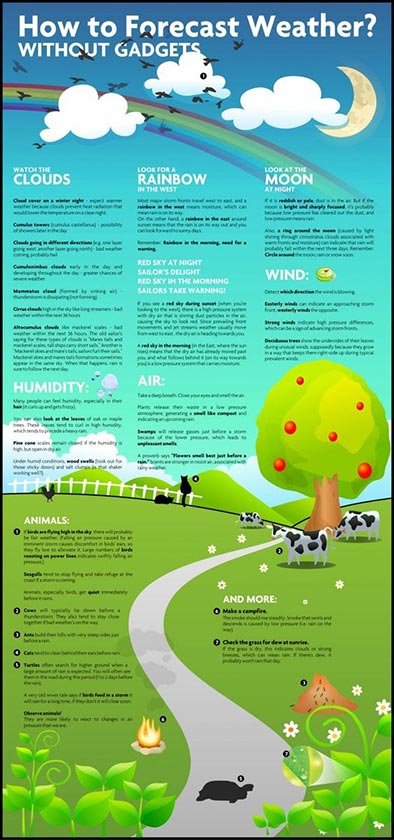 Evergreen Headline Ideas to Use
No matter your blogging niche, you can find evergreen articles to write about. I've come up with a list to help jog some ideas for you.
How to Plan a Wedding
10 Tips for Landing a Job Interview
A Resume Template for Chefs
The Ultimate Guide to Podcasting
30 Creative Marketing Ideas for Entrepreneurs
8 of the Best Sauces to Make at Home
How to Write a Bestseller
The Bay Area's Best Restaurants for Families
A Guide to Successfully Navigating Your First Home Purchase
6 Places to Get Free Stocks
What Is a Hard Money Lender
The Ultimate Guide to Credit Card Rewards
Examples of Evergreen & Non-Evergreen Content
The best way to understand how each content type works is to think of evergreen content as something that matters not only now, but for the long term. Non-evergreen content is more time-sensitive and isn't likely to garner much attention and get shared over and over again beyond an initial spike in traffic.
These are examples of evergreen content:
What to Pack in Your Emergency Kit
Your emergency kit might look different from your neighbors' based on family size, whether you've got pets, and any health issues in your family. However, a list of supplies to include in your emergency kit is seen as a guideline not likely to change much. You will update the list later on if you come across a cool new tool to include.
When to Visit the Emergency Room vs Urgent Care
Ask any emergency room (ER) employee, and they'll likely tell you that one of their biggest frustrations is when people treat the emergency room like the doctor's office. While each doctor's office and urgent care has different capabilities and equipment for diagnosing and treating, there are times when it's always appropriate to go to the ER. These are situations like suspected strokes and heart attacks, difficulty breathing, or losing a limb. This is unlikely to change, which makes it evergreen content.
How to Boil an Egg
While there are arguments as to how long you boil an egg, the basics are pretty similar for most recipes: add the eggs, turn the burner on high, and then set the timer once it starts to boil. When done, run the eggs under cold water and peel. Unless science advances really quickly in the next year or so, this will likely always remain the preferred method of boiling an egg. In fact, most recipes are evergreen articles.
The Best Places to Visit in Cinque Terre
Things to do in a group of cities won't likely change much, but are more a matter of opinion. These types of lists are still evergreen because it is still relevant in a year. Of course, that isn't to say that one of those places to visit will never close down. This is why it's important to periodically update your evergreen content. As a travel blogger, I've had to update a lot of my "evergreen" posts because of COVID-19.
These are examples of non-evergreen content:
Deadlines for 2019 Tax Filing
Because it's no longer 2019, people don't really care about the 2019 tax deadline. For this reason, any content about 2019 taxes is not evergreen. However, if you write an article about how to save money on your taxes, that's considered evergreen.
Where to Watch the 2020 Olympics
The Olympics come every four years, and the summer and winter games alternate every two years. For this reason, it'll be a really hot topic while the Olympics are occurring, but will lose its steam within a few months. If you want to write an evergreen article on the Olympics, you can talk about workout regimens of Olympic athletes.
Miley Cyrus & Liam Hemsworth Announce Their Split
This headline is really relevant and timely, but only for the length of one's attention span. As soon as another major news story breaks, this will be old news. It doesn't necessarily mean that no one cares anymore—it's just that there's nothing new to report.
Where to Find Kate Middleton's Engagement Cardigan
While Kate Middleton tends to wear classic pieces that can withstand the test of time, fashion items and where to find them change regularly. While what the duchess wears in her engagement photos may be available at Harrods this month, it probably won't be three months from now.
Who Evergreen Content Is Right For
Evergreen content isn't just something that gets posted on blogs or niche sites. It also comes in the form of social media posts, emails, and videos. Whether you're a blogger, new business owner, influencer, or veteran writer—you can and should create evergreen content. It'll help get more eyes on your content, position you as an authority, and could even increase sales.
Evergreen content is right for:
Bloggers: Getting page view traction is difficult when you're constantly producing blog content that is only relevant for a short while. You may benefit from an initial boost in page views for it, but evergreen content is the best long-term strategy, especially for monetizing your blog.
Small business owners: Evergreen content works as pillars to your site, which is great for busy small business owners. Quality content gets more shares and links to the evergreen articles you write. This creates more page views without doing a lot of the work after the article goes live. Page views mean more sales opportunities.
Influencers: Content that is evergreen gets treated like a resource because it tends to show up on the first page of SERPs. While this can happen to content that an influencer posts on social media, it's usually videos, articles, and blog posts that show up at the top of a SERP. Influencers have the opportunity to increase authority with evergreen content.
No matter what your content creation strategy is, evergreen content gives you an opportunity to showcase your expertise. Use your platform to share new ideas, best practices, and how to do things. As you create more content, the more recognition you may receive as an authority on the subject. This also helps build your personal brand.
When to Use Evergreen Content
Evergreen content has a place in every content creation strategy. Use evergreen content as one of your main strategies for building your authority and increasing page views. You'll spend most of your time creating evergreen content, and when something timely happens, you can pause the evergreen creation process to work on the relevant content.
When to Use Non-Evergreen Content
You'll use non-evergreen content any time there's a relevant newsworthy situation happening within your niche. For example, if you write about technology, a revolutionary new Apple product announcement is a very timely thing to write about. Or, if you write about topics within the human resources niche, a global pandemic like COVID-19 might cause you to shift gears and write about how the pandemic impacts your niche.
How to Create Evergreen Content With Freelancers
It can take time to research keywords to use in your article so that your content gets to the top of a SERP. Not only that, but evergreen content tends to be long-form content any time it's posted on a blog or website. This takes time to research and write, and as a result, content creators will often outsource some of this to a freelancer.
Find freelancers on project posting sites like Upwork, Fiverr, and even in Facebook groups. These Facebook groups typically have many freelancers posting premade evergreen content or headline ideas. Depending on the length of the article, whether they're optimizing it for search engine optimization (SEO) or if the pictures are included will determine the price you'll pay for content.
After purchasing content from a freelancer or having them create it for you, you'll then post this content to your own blog or website as your own. A 300-word blog post can sell for anywhere between $20 and $300. The more expensive posts are typically recipes with high quality images.
Most of the time, you will have to go through the freelancer's article to make minor edits or to add your voice. After all, these are ghostwritten articles, so you want it to sound like you. A ghost written article just means that it's written by someone else and you put your name on it. Some of the most famous content creators and authors actually use ghostwritten content, but many won't admit it.
Pros & Cons of Evergreen Content
The idea behind evergreen content is to have content that will be relevant for a long period of time. It helps save time, gives the best answers to your audience, and usually results in better keyword rankings. However, that also means you need to update the content regularly, and something more newsworthy might bury your evergreen content momentarily.
Pros
The pros of using evergreen content include:
Saves time: Focusing on quality evergreen content will mean that you need to produce less timely content to achieve the same results.
Better keyword ranking: When you create evergreen content, you are usually providing a very thorough answer to a specific question. As a result, people are more likely to link and reference your articles in their own articles. This increases your keyword ranking in SERPs.
Gives the best answers: Evergreen content tends to take more time to research and write because it serves as an authoritative answer to a question. This usually results in the best answers.
Cons
The cons of using evergreen content include:
Needs periodic updates: You can't make an evergreen post and then forget it if you plan on keeping your keyword ranking. Other content creators will create the same articles, so you will need to update yours to stay relevant in search engines.
Newsworthy content might take precedence: Your article about how to score tickets to Hamilton might take a back seat when it's announced that a real-life romance has sprung from the Hamilton cast.
Frequently Asked Questions (FAQs) About Evergreen Content
This section includes the most frequently asked questions about evergreen content.
How do I maintain keyword ranking with evergreen content?
New answers are provided to questions every day, which means that content you create today will get answered again and again by other people. To maintain your keyword ranking, update your article at least every six months to make sure it is the best possible answer to a question.
What is evergreen content on social media?
Evergreen content on social media is very similar to content posted on blogs, websites, and magazines. However, they're typically posted in microblog format because of the character limits on most social media platforms. As long as your social media content is something that's still relevant for a long time, it's still evergreen.
Can I use evergreen content in marketing?
Yes, you can use evergreen content in marketing. A good example of this is a webinar sales funnel. Typically, a business will host a live webinar several times to work out any kinks in the delivery and sales pitch. They'll take their final video and set up an ad campaign that runs to the webinar, which creates an evergreen marketing strategy.
Bottom Line
Evergreen content is necessary for staying relevant for the long term. Using evergreen content on your blog will help increase your brand's expertise, authority, and trust. It will also improve search engine rankings and page views, which are necessary for getting your message in front of more people.