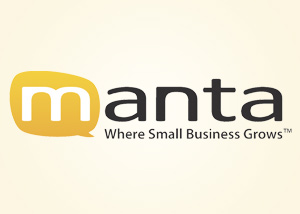 I had an opportunity to interview Kristy Campbell, the director of marketing for the technology company Manta. One could describe Manta as the largest online community for small businesses that enables them to connect with consumers. Any company can sign-up for free to be listed on Manta. Manta also enables a business to launch an online presence without even needing a website. A company can provide contact information, descriptions of the products and services they offer, recommendations, and a map.
Click Here to get our FREE Google advertising guide and discover the 6 steps you can use to show up #1 in Google search
During my interview, Kristy stated that 40% of the businesses that list themselves on Manta don't have a website. The media often likes to talk about the number of small businesses that don't have websites.   The number which is most often quoted without attribution is 50%.
For some time, I have been skeptical of this number and believed it to be much lower. Where did this number come from and is it still accurate? There have been a number of studies which have come out since 2010, all with similar data. For example, a study conducted in June 2013 by marketing firm Yodle, reported that 56% of small businesses lack a website. The majority of participants in the Yodle study had less than 5 employees. The smaller the business, the less likely it is to have a website.
However, small businesses know that they should be doing more online marketing. Kristy Campbell reports that over 1,000 companies are signing up to have their company listed on Manta every day. The following answers are not Kristy Campbell's exact words, they are re-constructed based on my notes.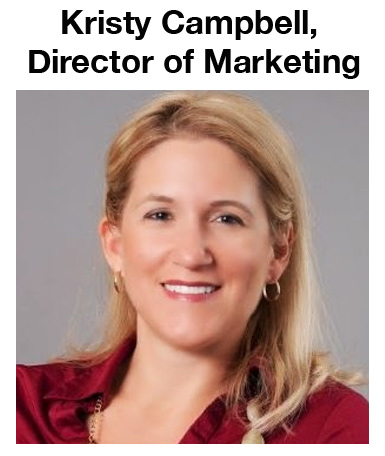 Is Manta a B2B or B2C site?
That is a question that we receive frequently. Manta is a site that gets over 22 million global visitors per month. The majority of those visitors are consumers looking to research, connect, or buy from companies that are part of the Manta community. Our primary mission is to help small businesses promote themselves online and gain customers. However, we also have services such as Manta Connect that allow small businesses to share ideas and best practices with each other.
What is the average size of businesses that are part of the Manta Community?
The average company is 10 employees or less. We are very focused on helping small businesses and aren't trying to serve the marketing needs of large companies.
What online marketing advice would you provide to small businesses using Manta?
A business should think about how to reach their customers, instead of general online visibility. The goal is not just to be online, but to be able to generate new business from online marketing efforts. Businesses that get the most from being on Manta invest time in filling out their profile pages. For example, displaying a company's logo can dramatically improve a company's presentation. After filling out the company profile, using product and service showcases are a great idea. Product showcases are wildly popular with more than 400,000 product showcases. These showcases provide a company with an opportunity to go into detail about what they offer with both words and pictures.
Do reviews play a major role on Manta?
We allow companies to gather and display customer recommendations. Companies should talk with their best customers and have them provide reviews. Market research has consistently shown that shoppers pay attention and take into account online reviews. That said, Manta is not designed as a site which ranks one company against another based on reviews. There are other sites that serve that purpose.
Are business owners concerned about customers going to Manta instead of directly to their own site?
No, that is not a concern that we have heard from customers. Around 40% of our community doesn't have a website. Manta is viewed as a channel for generating new business online without needing technical expertise.
Click Here to get our FREE Google advertising guide and discover the 6 steps you can use to show up #1 in Google search
Thanks for participating in this interview.
Kristy Campbell, Director of Marketing
Kristy Campbell has spent her career developing strategic marketing and communications programs for fast-growing software companies. At Manta, she is responsible for all aspects of the company's marketing efforts – from building the brand to driving awareness and developing the channel partner program. In her role, Campbell has accelerated strategic partnerships while simultaneously contributing to the rapid growth of Manta's community by highlighting the unique value it provides to small businesses.
Prior to joining Manta, Campbell managed direct marketing, advertising and media efforts across more than 50 offices for Title First. She also helped launch a new division of services for the company. She also served in marketing roles at Sterling Commerce, EC Outlook, and CMS Communications (Now Evolving Systems).
Campbell holds a BA in Journalism from Ohio University and a Master's in Business Administration from Ashland University.