Market segmentation separates a general consumer base into smaller groups of people that share specific characteristics based on user demographics, geographics, behavior, and interests. With these groups, or segments, businesses are able to create strategic marketing messages and ads designed to reach and speak to specific audiences, leading to an increase in sales conversions.
Unfortunately, businesses often struggle to create marketing campaigns that achieve their objectives and see a return on ad spend. Those without the time or expertise to market their business should consider outsourcing to the pros, such as Hibu. They specialize in professional ad management that results in a higher return on ad spend. Learn more about Hibu.
How Market Segmentation Works
Market segmentation is a type of marketing strategy that divides target markets into smaller groups based on audience characteristics like age, location, and income. Businesses then build out marketing campaigns for each of these groups in an effort to speak to their unique needs.
To segment a market, businesses should first identify the main subsets of customers within their target market. To do so, they can use factors like age, location, buying behavior, and interests. For example, a hotel may divide its market into two main subsets: those traveling for business and those traveling for pleasure.
After a market, or target audience has been segmented, businesses create separate campaigns for each audience designed to speak to their unique needs and interests. For example, the hotel mentioned above would likely create a marketing campaign around dream destinations for pleasure travelers and a separate campaign touting the brand's business amenities, like free hotel Wi-Fi for business travelers.
By dividing a large target audience into smaller subsets, then creating customized marketing campaigns for each, businesses are able to build marketing campaigns that more directly speak to consumer needs, thereby increasing customer engagement and sales.
When to Use Market Segmentation
There are three things every business should consider to determine if market segmentation is right for them. This includes their market size, the customer base within their market, and the ability to gather information about their market.
Here are the top three things to consider when determining if your market should be segmented:
Market size: In order to segment a market, you need to have a sizable market. If your market is already very small, it won't likely be cost-effective to segment it into even small groups. A café serving a gym with 100 members, for example, likely won't benefit from segmentation.
Varying user base: To be segmented, a market needs to have different users within it. If all of your users fit the same profile, then there is no need to segment it as one campaign will already speak to your entire audience.
Availability of user data: Even if a business has a sizable market of varying users, they need to be able to collect data on their market's demographics, interests, behaviors, and other relevant information. If a business's budget or staff doesn't allow for this kind of data collection, segmentation is likely not a good option.
If your business has a large market size comprised of a wide variety of users and you already have a good understanding of your audience makeup — or have the ability to collect data about your audience — then you are a good candidate to segment your market.
4 Main Types of Market Segmentation + Examples
There are four main ways market segmentation can be achieved: by demographics (age, gender, income, and other core consumer characteristics), geographics (user location), buying behavior, and psychological factors (personality traits, interests, and motivations). While each type isolates specific users, to create a highly segmented target audience, businesses typically use a combination of these segmentation types.
Here are the four types of market segmentation:
1. Demographic Market Segmentation
Market segmentation by user demographics includes factors such as age, gender, ethnicity, income, net worth, education level, occupation, and marital status. Demographic segmentation should be based on data rather than assumptions to avoid eliminating or focusing on the wrong users. Review the six primary types of demographic market segmentation below for more guidance.
Here are the five main types of data used for demographic market segmentation:
Age: When different age groups have different interests and motivators, businesses will segment by age.
Gender: Businesses may choose to segment by gender. This is especially common when businesses offer different products for each, such as a clothing brand with women's and men's lines.
Ethnicity and religion: In some cases, businesses may segment by ethnicity and religion when applicable. For example, a travel company promoting packages to Israel may target those of Jewish heritage.
Income, education, and occupation: There are instances where businesses will find it beneficial to segment by income, education, and occupation. For example, a medical clothing supplier might segment its audience by nursing staff and doctors, as well as by area of medicine, such as pediatrics or veterinary medicine. This allows them to offer specific goods needed by various occupations.
Family structure: Segmenting markets by family structure as well as relationship status can dictate what products or services a consumer needs and how much money they have to spend. For example, an event planning company may target recently engaged couples in an effort to promote its wedding planning services.
Here is a more in-depth example of demographic market segmentation:
A hair salon looking to market its coloring service, and to help collect relevant data, sends out an email requesting information about coloring preferences. It finds that clients tend to have different interests based on their age; clients in their 20s are interested in new trendy colors, and clients over 50 are interested in long-lasting, natural colors. With this information, it can send targeted emails promoting different coloring options to customers of different age groups.
2. Geographic Market Segmentation
Geographic segmentation breaks users up by location. This could be by a specific country, state, city, or within a certain ZIP code. Additionally, this segmentation targets not only residents of an area, but people who have recently visited a specific location or plan to visit it in the future.
Here are the three main types of geographic market segmentation:
People living in a certain location: Businesses can segment by country, state, city, or within a certain radius of a ZIP code. Service-based businesses with physical locations, such as a local dental office, should almost always segment by geographic area to ensure they're reaching relevant, nearby customers.
People who recently visited a location: It's possible to segment markets by places people have recently visited. For example, a company that hosts yoga retreats may segment users who have recently visited tropical climates and, separately, cold-weather climates. They can then advertise retreat locations that would most likely be of interest to each segment.
People who will be traveling to a location: Markets can also be segmented by where its users travel. For example, a medical clinic would likely segment its market by patients who will be traveling to specific regions during travel season. Using this information, they can advertise relevant vaccinations.
Here's a more in-depth example of geographic segmentation:
An online outdoor clothing brand sells its products nationwide. It's looking to market its line of sun protection factor (SPF) shirts. It has found that it sells a lot of clothing for fishing trips to Florida, as well as surf gear to customers visiting southern California. With this information, the company creates new campaigns for its SPF line, targeting customers going fishing in Florida and those surfing in California.
3. Behavioral Market Segmentation
Behavioral market segmentation involves analyzing product use and acquisition behaviors, such as paid event attendance, handheld game use, or frequency of online purchases. These behaviors are not applicable to all industries, however; each one will have its own unique behaviors to track. That said, there are five main types of behavior segmentation: purchasing behavior, travel, digital activities, transportation use, and event attendance.
Here are the five main types of behavioral market segmentation:
Purchase behavior: Market segmentation by purchase behavior breaks out markets by the frequency of customer purchases. The reason businesses segment this way is because it indicates how much nurturing a target audience's customers need before they will make a purchase.
Travel preferences: This includes the purpose of travel (pleasure or business), destinations (domestic or international), mode of transportation, and the frequency of travel.
Digital activities: This segmentation-type includes which devices users are on — desktop, mobile, or tablet — the types of browsers they are on, and digital activities such the frequency of online gaming.
Transportation: Businesses can segment market by transportation-type, including whether or not an audience owns a vehicle or takes public transportation.
Event attendance: Market segmentation by event attendance may be for events a business hosts or those that its audience attends. It also includes the types of events they attend and the frequency.
Here's a more in-depth example of behavioral segmentation:
A foreign language school wants to increase enrollment of its after-school language program for kids. It knows that to increase enrollment of children, it needs to market to parents. Since research has found that people are most interested in learning a new language after visiting a foreign country, it decides to target parents who have recently returned from an international trip, increasing the likelihood of them enrolling their child in the foreign language school.
4. Psychological Market Segmentation
Psychological market segmentation involves segmenting by factors such as user aspirations, interests, motivators, and opinions. By segmenting a target audience by these factors, businesses are able to create messages that resonate with each audience subset, and provide a way for them to get closer to aspirations and interests.
Here are the three main types of behavioral market segmentation:
Interests: Segmentation by interest seeks to group users by common interests, including things like sports and hobbies.
Aspirations and motivators: This segments a market by what customers are looking to achieve and what motivates them. For example, a café may find that its market has two main motivators: to get a good cup of coffee quickly and to find a good place to hang out.
Opinions, attitudes, and values: Segmenting users by their opinions, attitudes, and values allows businesses create a sense of solidarity by sharing a commonly held opinion or attitude. For example, a nursing home may find that its market consists primarily of two types of families: one that values quality care and the other that values an attractive living environment. In its marketing materials, the nursing home decides to focus on these two values, aligning them with the facility's offerings.
Here's a more in-depth example of psychological market segmentation:
A fitness center in a large city is looking to promote the opening of its new second location. While its clientele varies widely, it finds that people tend to come to the gym in order to achieve one of two things: either to get in shape or to get into better shape. It segments these users by their aspirations and creates two campaigns tailored to each. One campaign promotes an all-levels weight loss classes, and the other promoting its intense muscle-building classes.
How to Segment a Market in 5 Steps
To segment a market, start by identifying your marketing objective. Then, research your target market in order to understand the consumers it consists of. Next, break out your market into groups of people based on the segmentation types mentioned above. With your target audience divided into subsets, create campaigns customized to each one.
Here's how to segment a market in five steps:
1. Determine Your Marketing Objective
The first step to segmenting a market is to specify your campaign goal, or overall marketing objective. This is the purpose of your marketing efforts and what you are looking to achieve with it. This may be anything from creating general brand awareness to promoting a certain product or increasing customer retention. Every marketing campaign needs one clearly defined goal.
Here are the three most common marketing objectives:
Increase awareness: Businesses that are looking to get found by new audiences have the goal of increasing awareness. This may be awareness of the brand as a whole, or even awareness of a new product or service.
Generate leads: Another common campaign objective is to generate leads, such as collecting users' contact information. This information will later be used to market to these audiences, helping to drive them through the sales funnel.
Drive sales: Every business ultimately wants its marketing campaigns to increase sales. However, increasing sales is only the marketing objective when it's the immediate conversion point in a marketing campaign; the target audience must be ready to buy.
Businesses should realistically consider what their marketing objective is. While increasing sales is the ideal outcome, it may not be the most effective immediate goal. Some newer businesses may first require more brand awareness or the ability to foster relationships with leads before they can increase sales.
2. Define Your Market
With your marketing objective in mind, define the market that serves your objective. For example, a car rental company might have a very large market, but if it's looking to increase awareness of its corporate discounts, then its market is reduced to business travelers, eliminating a good deal of its overall market.
3. Research Your Market
Next, research your market to get a better understanding of your audience. A problem businesses often face is thinking they understand who their customers are, what they want, and what motivates them. However, our assumptions are not always correct. Research your market to find out who your best customers are and work to understand their desires and motivators; consider using feedback forms and surveys to help collect relevant information.
4. Divide Your Audience into Subsets by Commonalities
After researching your market, determine which groups within your target market would most likely respond to a marketing campaign focused on your goal in step one. To do this, break them out by one or more of the four main types of market segmentation: demographic, geographic, behavior, and psychological. To guide your segmentation, answer the questions below.
Here are four questions to ask yourself when segmenting a broad target audience:
Who Are They? (Demographic Segmentation)
Ask yourself who your market is comprised of and seek to group users by demographics such as age, gender, education, career, and income. For instance, the car rental company in the example above may find that while it has a wide range of customer ages, the real difference among customers is income. This determines what rental type each customer can afford and what kinds of cards they look for.
Where Are They? (Geographic Segmentation)
Determine where your market is located geographically. The car rental company may find that its market consists primarily of two types of customers geographically: domestic business travelers and international business travelers, each with their own needs and preferences.
How Do They Behave? (Behavioral Segmentation)
Consider what your market does in terms of online purchasing, travel preferences, and device usage. The car rental company may find that international travelers prefer to pay for rentals at the time of booking, whereas domestic travelers prefer to book rentals and pay in person.
What Do They Think? (Psychological Segmentation)
Try to get into the minds of those in your market to determine how they think, what they value, and what motivates them. The car rental may find that its customers tend to focus on either quality service or a quality product. Understanding that there are two segments with different values gives businesses the ability to create marketing messages that speak to those segments.
Considering these questions, group users together who share similar characteristics. Segmented audiences will often use a combination of segmentation-types, though not every segmentation-type needs to be used. Choose only those make sense for your business and its target market.
5. Create Customer Profiles for Each Segment
Lastly, create customer profiles for each segment. To do this, lay out all of the details of each segment by each of the four segment-types how it relates to your specific industry and audience. Use that information to determine how to best reach these segments by crafting messages and call to actions that speak to each one.
Example of Customer Profiles for a Car Rental Business
| | Segment 1  | Segment 2  |
| --- | --- | --- |
| Demographics  | Domestic travelers  | International travelers  |
| Travel frequency  | Monthly  | Quarterly  |
| Last-minute bookings  | Often  | Sometimes  |
| Device-type  | Apple  | Android  |
| Booking preference  | Pay upon arrival  | Pay upfront  |
| Values  | Service speed | Customer service quality |
| Car-class  | Full-size  | Luxury  |
| Motivator | Quick and easy rental process  | Nice vehicles with quality customer service |
Using the table above, the example car rental company would design two different marketing campaigns geared toward each audience subset. Segment one, the domestic travelers, would likely be shown ads and marketing messages with last-minute deals for full-size cars, whereas segment two would be shown ads and marketing messages for its line of luxury vehicles that come backed by a top-rated customer service team.
Benefits of Market Segmentation
There are a lot of benefits of market segmentation, from increasing return on ad spend to customer retention. While the most evident benefit is that it creates a more strategic marketing strategy that helps businesses reach their goals, it also helps businesses gain a competitive advantage and can even help businesses with research and development.
Here are the three main benefits of market segmentation:
More effective marketing: Market segmentation makes campaigns more effective, so whether your goal is to increase brand awareness, sales, or customer retention, segmentation ensures a higher rate of success.
Competitive advantage: Segmentation gives businesses a competitive advantage as its campaigns stand out from competitors' with ads that are designed to resonate with targeted users.
Research and development: The data businesses get back after running a campaign is useful in gaining a better understanding of its audience, which can then be used to create better products and services.
When used effectively, businesses will reap many benefits of market segmentation. It not only increases sales and return on ad spend, it also helps businesses stand out from the competition, while also giving them better insights into its customers through the data collected during segmentation research.
7 Market Segmentation Pro Tips
The best ways to approach market segmentation vary from business to business. Still, there are some best practices that all companies should employ. To uncover these, we reached out to industry experts to get their advice on how to create and use effective market segments.
Here are seven market segmentation pro tips: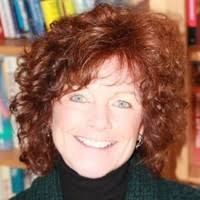 ---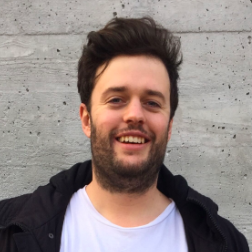 ---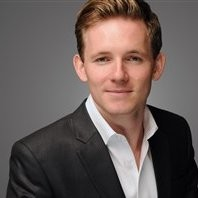 ---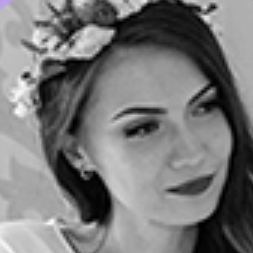 ---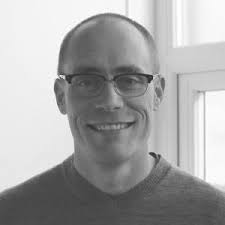 ---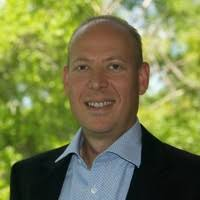 ---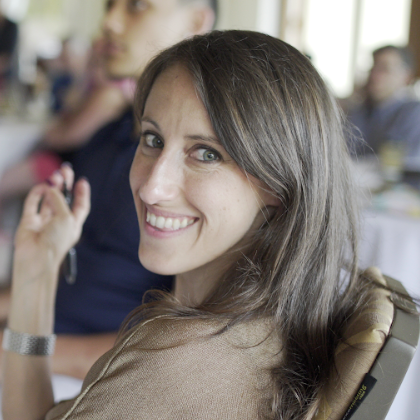 ---
Frequently Asked Questions (FAQs)
What is a target market?
A target market is the particular group of people that a business is looking to acquire as customers. Target markets should represent the ideal customer, with characteristics that tend toward more purchases and ongoing engagement with a brand.
Which email marketing platform is the best?
Email marketing campaigns are commonly segmented and email marketing platforms help make this easy to manage. There are a lot of great email marketing platforms available. However, MailChimp is an overall industry leader and has been for a number of years. It's very easy to use, integrates with a lot of other platforms, and is affordable. Read more in our reviews of the best email marketing software.
What are the best ways to target Facebook ads?
Every business will target Facebook ads differently depending on its target market and its marketing objectives. Overall, the best Facebook ad targeting parameters are demographics, interests, life events, lifestyle and financial characteristics, connections, behaviors, and retargeting. Learn more about each type of targeting in our article on the top Facebook ad targeting options.
Which is better: Google Ads or Facebook Ads?
PPC (pay-per-click) campaigns are a good advertising option for businesses with segmented markets. The right pay-per-click platform for you will depend on your business and its marketing objectives. Generally, Google Ads are best for businesses with customers who know what they want, but don't know where to get it (and thus are Googling it). Facebook Ads are best for businesses that know their ideal customers, but those customers don't yet know of their brand.
Bottom Line – Market Segmentation
Market segmentation divides a broad audience into smaller subsets by user characteristics in order for businesses to create custom campaigns that more strategically speak to each subset. This helps increase return on ad spend, while giving businesses a competitive edge. Every business with a large market representing varying interests and motivations should use market segmentation for its digital marketing campaigns.
Market segmentation can greatly impact the success of a campaign. The problem is, many businesses don't have the time or understanding of their market to segment it accurately. For that reason, they outsource their marketing to professionals, such as those at Hibu. The professionals at Hibu focus on generating the best possible marketing campaigns with almost guaranteed increases in ROI. Learn more about Hibu.