Net Promoter Score (NPS) is a market research method used to measure customer satisfaction. It's most commonly presented to customers using your website's live chat or pop-up in the form of a single rating-style question. Businesses use Net Promoter Score surveys to gauge how they are doing in terms of customer satisfaction and make meaningful optimizations to the customer experience.
How to Use an NPS to Better Understand Your Customer
To start using NPS to gauge customer satisfaction for your business, you need to survey customers with the question, "How likely is it that you would recommend [brand] to a friend or colleague?" Provide an 11-point scale for rating (from 0 to 10) with guidance on what those numbers represent, such as zero being "not at all likely" and 10 being "extremely likely."
Once survey responses have been returned, you'll put each answer in one of three buckets, or categories. These categories will help you calculate your NPS.
Promoter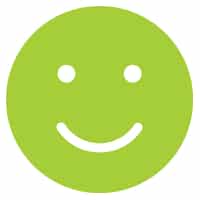 Promoters rating your business with 9's and 10's are your biggest fans. They're loyal, so they're likely to stick around for a long time. Promoters are also cheerleaders who are happy to tell others how great you are.
Passive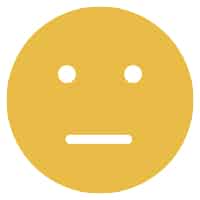 A passive scorer is anyone who rates your company a 7 or 8. These are customers who aren't particularly passionate about your brand and they may hop over to a competitor if they sense a better deal or experience.
Detractor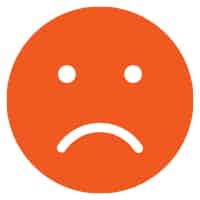 Anyone who rates your company from 0 to 6 is considered a detractor, the largest bucket or category. Detractors are people who are (at best) completely neutral about your business or who are notably dissatisfied with the customer experience.
How to Calculate Net Promoter Score
When you're happy with the number of responses you receive after sending out a survey, it's time to calculate your Net Promoter Score. The formula is simple and only includes Promoters and Detractors.
Calculate the percentage of promoters and detractors you have based on the number of survey responses received. Next, subtract the percentage of detractors from the percentage of promoters. Multiply that number by 100 to get your Net Promoter Score.
For example, if 60% of customers rated your business a 9 or 10, and 18% gave you a 0-6, your score would be (.60 – .18) x 100 = 42. Regardless of your industry, a 42 is a good NPS.
What Is a Good Net Promoter Score?
The answer to what is a good Net Promoter Score is somewhat relative. Generally, any score over 30 is considered good and above 50 is excellent. Get more than 70, and you'll probably top the list with some of the highest-rated companies in the world. Not taking industry into account, a 44 NPS is average across the board. Industry is a big factor though, so you also need to know the average NPS for your industry.
Pro tip: Customer reviews are a great way to improve perceptions about your brand, and one of the biggest review sites is Google. The more reviews you get on Google (and the more positive they are), the more likely you can affect public opinion of your business. Try these proven methods to get more Google reviews.
4 Ways to Set Up Your NPS Survey
Keep your NPS survey simple, as it's intended. Stick to the one question, "How likely are you to recommend [brand] to a friend or colleague?"
If you want context for a customer's answer, you can ask a "why" question, such as "Why did you give the rating you did?" or "What's the most important reason for your score?" Those who are passionate for positive or negative reasons will likely provide that context.
The best way to deliver your Net Promoter Score survey and the best timing is different for every business, regardless of industry. Generally, the best time to send your NPS survey is going to be after a customer interacts with your site or support team, makes a purchase, or has been a customer for a certain amount of time.
Here are some of the commonly used ways you can set up your NPS survey:
1. Chatbot (Behavior-based Triggers)
A customer interacting with a specific page on your website or getting help via your chatbot can be used to trigger your NPS survey. You can also capitalize on a customer's most recent purchasing or customer service experience, good or bad, to find out how satisfied they are.
2. Thank-you Page
To find out what a customer's perception is of your company after they sign up for a free trial or subscribe, you can include an NPS survey on the sign-up thank-you page. However, it may be better to wait until after a customer has a chance to use your product or service for a while to get a more accurate score.
Many website builders make it easy to include surveys on thank-you pages and pop-ups. For example, if you use Squarespace for your small business website, you can use form blocks to set up your NPS survey. It's quick and simple, thanks to Squarespace's easy-to-use design platform.
3. Transactional Email
Some of the best times to send your NPS survey through email is during onboarding, right after a purchase, or after a specific number of days following a purchase. It may require a bit of trial and error on your part to figure out the best times to send NPS surveys to get the highest rate of response, so testing multiple methods will help you determine which is best.
The easiest way to do this is to set up an automated email campaign that is triggered by a particular event. For example, using Constant Contact, you could set up your Net Promoter Score campaign so that customers automatically receive the survey via email one week after making a purchase.
4. In-app Pop-up
Another great way to send an NPS survey is through your business app. You can set up various triggers for your Net Promoter Score survey, such as after a user completes a task, reads a notification, uses a new feature or tool, or a certain amount of time after a customer downloads your app.
What Else Can You Measure With NPS?
It is possible to score anywhere from -100 to 100 when you calculate your business' NPS. A high Net Promoter Score implies you have satisfied and loyal customers. This also may indicate your growth rate. For example, if the majority of your customers would gladly recommend your company to those they know, you should expect growth through referral business to follow.
Your NPS can also indicate your customer retention rate. The happier your customers are, the more likely they are to stay and continue doing business with you. If customers are dissatisfied or don't have a particularly positive and emotional response to your NPS survey, they're probably ripe for the picking by a competitor.
Pro tip: Referrals aren't the only way to get people talking about your business. Another way to increase growth is to use viral marketing strategies to spread brand awareness organically.
Frequently Asked Questions (FAQs)
What can I use instead of NPS?
Not everyone is a fan of NPS' generous bucket for detractors. Some marketers change the way they ask the single question, such as alternatively asking, "Have you ever recommended us …?" or "Were you recommended to us by a friend or colleague?" You could also break down the question to find out how satisfied a customer is, such as on a scale of 1 to 5.
How can I improve my NPS?
One way to improve your business' Net Promoter Score is by reaching out to detractors to conduct interviews and drilling down to find out specifically why they're not excited about your brand. Then study the data and perform root cause analysis to find common denominators and decide what needs to change.
What drives a high NPS?
Often a high NPS indicates excellent customer experience, which can be a mix of high-quality customer support, a great product or service that solves a problem, and strong customer relationships. Using a good customer relationship marketing (CRM) tool, such as HubSpot's free CRM for small businesses, is one step toward successful relationship marketing and a good customer experience—and higher NPS.
Bottom Line
Figuring out your Net Promoter Score lets you better understand how customers feel about your small business. From there you can predict growth, customer satisfaction, retention, and loyalty. Then you can double-down on what's working, plan for the future, and fix what isn't working for customers. Also, use your industry's average NPS to determine whether your business is scoring higher or lower than average.
You Might Also Like …