Property management is the operations management of the day-to-day activities of either an investor's own rental properties or an independent company that handles multiple rental properties for many investors. Property management includes renting vacancies, managing income, expenses, and maintenance. Property management includes both residential and commercial properties, and sometimes land.
How Property Management Works
Whether an investor hires a property manager or self-manages their rental property, property management is hard work. Property management includes advertising, showing and renting vacancies, screening applicants, setting up escrows, collecting rents, paying bills, routine and preventative maintenance, coordinating contractors for repairs, and evictions.
Property management companies charge a variety of fees to manage rental properties for investors, saving them time and money. Property management fees can come in packages, a la carte, or both.
What Does a Property Manager Do?
If you've recently purchased residential or commercial investment property, you may wonder what a property manager does and whether it's worth hiring one or if you should just manage the property yourself. Property managers can save you time by managing the day-to-day tasks and responding to emergencies at your rental property. They can also save you money.
Six ways property managers save you money include:
In addition to cost savings, hiring a property manager can free your time for other activities. They can also help you get a good night's sleep since they will handle weekend and middle-of-the-night tenant calls. If you're building an investment property portfolio, hiring a property manager will give you the freedom to find more properties and quickly stabilize them.
Some basic landlord responsibilities that property managers can handle include:
These are just some of what property management is. Whether you're a seasoned investor or considering buying your first rental property, you can see exactly what a property manager does and how they can save time and money. Property management companies are not a free service, and can be expensive, but if you plan and budget for their services in advance of buying investment property, the time and money savings are worth the expense.

Who Property Management Is Right For
Hiring a property manager is right for busy investors who want to outsource property management operations. It's also right for investors who have commercial properties that need on-site daily management. Planning and budgeting for property management services in advance of buying rental property is ideal to ensure profitability. However, with the money and time savings, it's never too late to budget for the service.
When to Hire a Property Management Company
The best time to hire a property management company is before problems arise. Waiting until the property is unmanageable can result in lost income, increased expenses, and property damage, decreasing the property's value. If you're inexperienced, live a distance from your properties, or own a lot of units, it makes sense to hire a property manager.
It's a good idea to hire a property manager if you own a lot of residential units or own commercial properties, since these require more juggling and a few different services. Since residential and commercial property management differs, be sure to hire a property manager who has experience with the type of investment property you own. Important to note: Whether you self-manage or hire a property manager, protect your property from liability with landlord insurance.
Residential Property Management
Residential property managers manage properties such as apartments, duplexes, condos, townhomes, and single-family rentals. They also can manage small-scale vacation rentals such as properties in tourist areas, waterfront homes, cabins, boat slips, and cottages. They understand landlord-tenant laws in the states where they conduct business. They have systems for managing residential tenants, maintenance, working with the local housing authorities, and evictions.
Residential property management companies charge between 6% and 10% of the gross monthly rental income, plus additional fees for filling vacancies, advertising, and repairs. If you own multiple properties in the property management company's service area, you may be able to negotiate reduced fees for property management services. Residential property management companies typically have off-site offices, whereas some commercial property managers are on-site.
Commercial Property Management
Commercial property managers manage properties such as office buildings and parks, retail shopping centers, malls, warehouses, storage units, industrial and manufacturing complexes, and land. Commercial property managers sometimes manage large residential housing complexes, condos, and trailer parks. Depending on the size and type of property, commercial property managers may have an on-site office and multiple employees, including maintenance and janitorial staff.
Commercial property management companies charge between 4% and 8% of the gross rental revenue depending on the size and type of property and type of tenants. If they're managing commercial condos, they sometimes charge a percentage of the association fees. Commercial and residential properties also can have different challenges, so hiring a commercial property manager for commercial properties is critical.
Some challenges with managing commercial properties include:
If you've asked, "What does a property manager do?" you can see they do a lot. Their duties will differ between the different sizes and types of commercial and residential investment properties they manage. Some investors choose to self-manage their rental properties, whether commercial or residential, and some experienced investors start property management holding companies to manage properties in addition to their own portfolios.
Property Management Company Alternatives
If you're planning to self-manage your investment properties, you might want to consider some alternatives to hiring a property management company. Alternatives include buying apartment complexes, turnkey rental properties, seasonal rentals, and using online property management software.
The alternatives to hiring a property management company are:
Property Management Plans
Property management plans are like business plans for managing rental property. They include the investor's short- and long-term goals and objectives to keep the property profitable. Whether you self-manage or outsource your property management, creating a property management plan can ensure your buildings are being taken care of, profits maximized, and operating costs lowered.
Some items to include in your property management plan are:
Ideally, you want a property management plan for each property in your portfolio. If you outsource property management, include your property manager in your plan and acquire annual reports so you can track progress and stay on track. You also want to update your property management plan annually. This gets easier each year.
How in-depth you go in your property management plan depends on the size and type of your investment property portfolio. Although property management plans are typically used for large portfolios of over 30 units, a property management plan for even a few units is a useful tool to help you reach your real estate investing goals.
Property Management Costs
Property management fees vary by property type. Residential property management companies typically charge between 6% and 10% of gross monthly rental income, plus fees. Commercial property managers charge between 4% and 8% of the gross rental revenue, and sometimes additional fees.
Property management costs include:
Property management fees are typically drawn directly from the monthly rental income, with the exception of the onboarding fee and repair reserves. These fees are generally paid when you sign a property management contract. Each month after the property management company deducts their fees, they will deposit or send you a check for the balance. They also will provide you with copies of receipts, invoices, and a monthly accounting report.
In addition to monthly financial accounting reports, property managers should provide you with monthly or quarterly rental, maintenance, marketing, and completed tasks reports and work orders, and include any receipts, invoices, and fees in these reports.
How to Self-manage Rental Property in 10 Steps
Now that you understand what property management is, you'll need to decide if hiring a property manager is right for you or if you prefer to self-manage your properties. If you're going to self-manage your rental property, it's important to get organized and know the necessary steps to take for smooth operations. Here is a simple list of steps you can use to get organized in managing your rental properties.
The 10 steps to self-manage rental properties are:
1. Advertise & Show Vacancies
Advertise rentals online on sites like Craigslist, Facebook Marketplace, Zillow, and Apartments.com. Also consider the local newspaper. Group showings when possible to save time and travel to and from the unit.
2. Take Applications & Perform Background Checks
You can get set up to take online applications through a variety of websites like Avail and Zillow Rental Manager. Perform background and credit checks and verify employment and income to secure ideal tenants.
3. Create & Execute Leases
Create and execute leases and state-specific documents. You can also access e-leases from a variety of websites like the ones we already mentioned, or create your own. Have an attorney review your documents before using them to ensure you're in compliance with state, local, and federal laws.
4. Collect & Setup Escrows
Collect security deposits, first, and last month's rent; set up tenant escrow accounts separate from your rental property bank account and personal bank accounts. Give tenants a security deposit statement that explains how escrows are managed.
5. Give Tenants Keys & Local Information
Provide tenants with keys and contact information for local utility companies and other vendor services they need. If you have rules regarding lost keys, make sure these are in your lease agreement. Your lease agreement should also include who pays for utilities: landlord or tenant.
6. Perform Routine Maintenance
Perform routine and preventative rental property maintenance and respond to repair requests quickly. How long a landlord has to fix something varies by state, but all landlords are required to abide by an implied warranty of habitability.
7. Get Units Rent-ready
Conduct move-in and move-out maintenance and cleaning, and get units rent-ready for incoming tenants. Fix cosmetic blemishes that resulted from normal wear-and-tear. Some landlords repaint and have carpets cleaned after tenants move to freshen the look of the apartment.
8. Manage Rental Property Finances
Manage finances, collect rents, and pay the bills. Landlords have a variety of financial management responsibilities. Paying bills and vendors on time establishes credit and credibility when calling contractors for repairs.
9. Build Subcontractor Relationships
Have the contact information available for plumbers, electricians, general contractors, and other service professionals in the area where the property is located. Sending a holiday greeting card can go a long way when he or she is needed for an unexpected repair.
10. Conduct Routine Inspections
Perform routine property inspections. Give tenants reasonable notice before entering units, typically 24 hours. Routine inspections can help you catch minor repairs before they become big headaches.
Property Management Careers
You might be reading this article because you've wondered what is property management and you're considering starting a property management company. Many seasoned investors start property management companies to manage their own portfolio and later expand to manage other properties. If you're considering managing other properties, check with your state laws, since most states require some type of real estate or property management license.

5 Property Management Tips
Understanding what is property management and what does a property manager do begins with understanding what types of investment properties managers manage, what the tasks and duties of property managers are, and what are the property management fees. To better understand these things, we've reached out to some experts for these five tips when working with property managers.
Five insights on working with property managers are:
---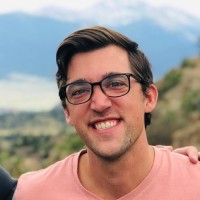 ---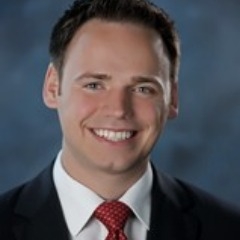 ---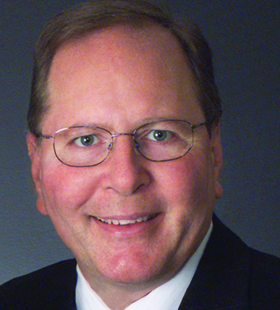 ---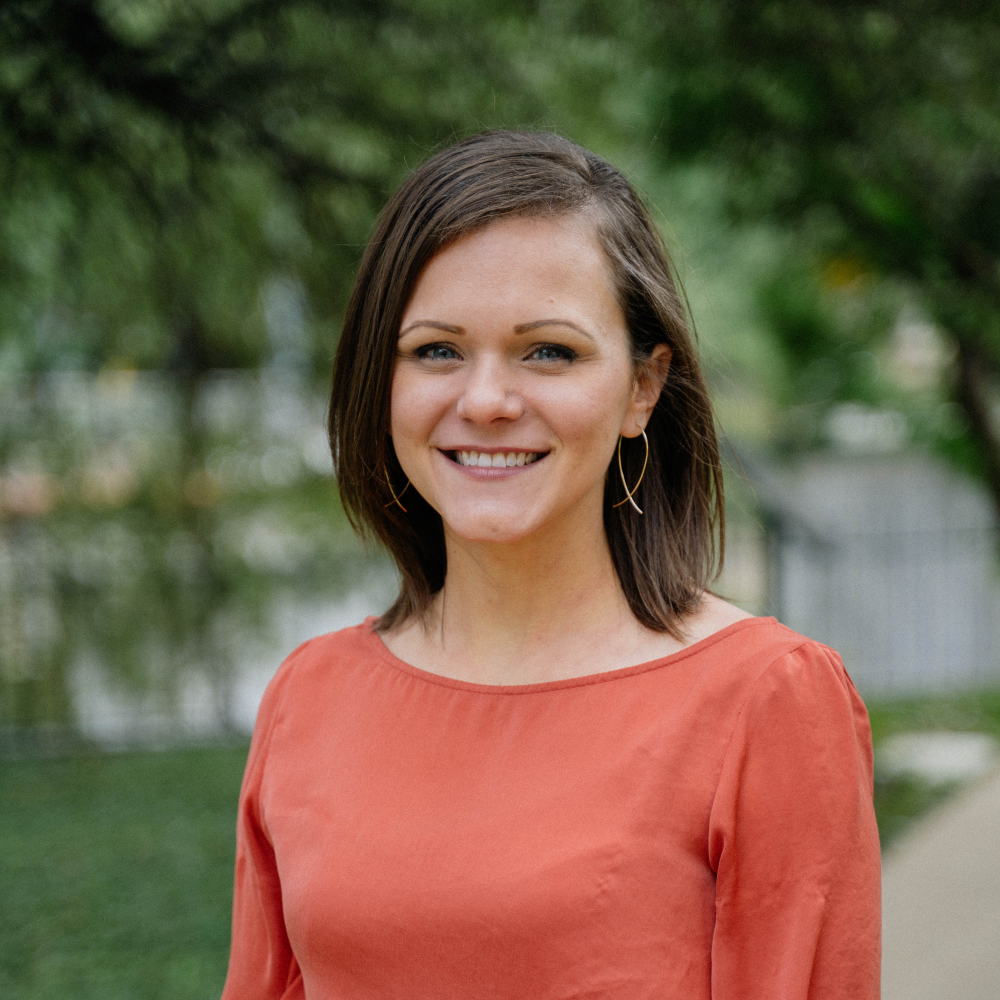 ---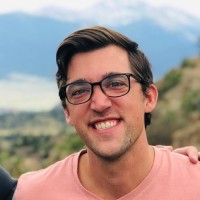 ---
Bottom Line
In our description of what property management is, we explored how property management works, when to hire a property manager, and the differences between commercial and residential property management. We covered how property managers market vacancies, screen tenants, and manage leases, as well as other responsibilities that landlords otherwise need to handle themselves.