Responsive web design enables websites to automatically adjust to any screen size and device-type, ensuring the best user experience. They are built using code, plugins, or drag-and-drop site builders. As web browsing from mobile devices accounts for half of all website visits worldwide, it's critical that small businesses create responsive websites that keep users engaged.
Building a responsive web design from scratch requires technical expertise and coding knowledge. The good news is, with Squarespace, anyone can easily build a responsive website using its templates and drag-and-drop site builder for just $12/month. Start your free 14-day trial today.
How Responsive Web Design Works
Most professional websites use responsive web design, which automatically adjusts the layout and size of each webpage based on the device the site visitor is using. The responsiveness is created using cascading style sheet (CSS) or HTML code, but it's also possible to build a responsive site without code by using certain drag-and-drop builders, plugins, or responsive themes in a menu-based editor like WordPress.
To build a site using responsive web design, first decide which content management system (CMS) platform you are building your site on. Those using WordPress should choose a WordPress theme that is designed to be fully responsive, then install a drag-and-drop site builder plugin such as Elementor to easily customize the theme without any code. The other popular way is to use a drag-and-drop site builder, such as Squarespace, which offers automatically responsive templates.
Once a responsive site is built and launched, it will render differently to fit different devices, ensuring the best possible user experience. For example, since mobile device screens are vertically oriented and much smaller than desktop screens, responsive sites viewed on smartphones will typically render their layouts vertically and eliminate excess menus and information.
Regardless of the platform you use to build your site and whether or not you have web design experience, the key to responsive web design is creating a site that provides a user-friendly experience via desktop, tablet, and mobile devices. Responsive web design considers the overall functionality and readability of the site from the reader's perspective and alters the presentation of it to best serve them. This keeps them engaged with your site and brand. Learn how to design a website.
3 Main Ways to Get Responsive Website Design
There are three main ways to get a responsive web design. First, you can use a drag-and-drop website builder platform that includes responsive web design in all templates, such as Squarespace or Wix. Second, you can build your own website using WordPress and source a responsive theme. The third option is to hire a professional web developer to build your site for you.
Here are the three primary ways to get a responsive web design:
Use a Drag & Drop Website Builder
Drag-and-drop website builders are often part of all-in-one platforms where users can easily build and host a website in one place. They use a simple drag-and-drop interface with customizable templates, making professional-quality web design very simple, while also being affordable. There are many easy-to-use website builder platforms, but the leading ones are Squarespace, Weebly, and Wix.


Squarespace is a leading all-in-one website builder platform. It gives non-technical people everything they need to build a professional and responsive website. It comes with over a dozen prebuilt templates to choose from, which can be fully customized using its drag-and-drop editing interface. Premium plans start at $12 per month, which include everything from a custom domain to hosting. Learn how to build a website with Squarespace.


Weebly is a free website builder that includes an easy drag-and-drop editor and web hosting. It also includes many free customizable templates to choose from, as well as many ecommerce features, such as a fully integrated shopping cart, online checkout with payment processing, and more. This makes it a great solution for businesses building an online store. Get step-by-step instructions on how to build a small business website using Weebly.


Wix is a do-it-yourself website builder that includes everything a business needs to easily and affordably create a responsive website. It has a large library of fully customizable templates designed to meet the needs of nearly any business type. It offers free plans, as well as premium plans starting at $13 per month; the premium plans include everything from a custom domain name to web hosting. Learn more about Wix and how it compares to the best website builders.
Build a Responsive Site With WordPress
WordPress is the world's leading platform for building websites. It's free to use, but requires web hosting, which costs around $3 to $10 per month. While technical expertise was once needed to build a WordPress site, you can now download plugins that enable you to build a website using a drag-and-drop editing interface. Most of these builders and their accompanying themes feature responsive web design. Learn about the best WordPress website builders.
Hire a Professional Developer
Responsive websites can also be built using custom code, most commonly by a professional website developer. This will be the most expensive option with the longest turnaround time. However, businesses with very unique website needs may choose to have a custom site built in order to meet their needs. While hiring a professional web developer can be costly, it is possible to have a custom-built website made affordably with freelancers from platforms such as Fiverr.
7 Responsive Web Design Examples
Responsive websites, while deploying different layouts, should showcase a consistent aesthetic across all devices. Additionally, knowing what information and media to cut when creating a responsive design is important to ensure you're providing the best user experience. To help with your own design, we have assembled seven top responsive web design examples below.
Here are seven top responsive web design examples:
Butcher's Son, a restaurant website, has the same overall look and design from device to device. The differences between how the site appears across devices are subtle, and rests on minor changes such as the three lines of text for the headline on mobile compared to it displaying as a single line of text on a desktop. This is an example of good user experience; the text would not be legible if it were a single line on mobile.
This responsive web design for Boston Dental appears nearly identical on each device at first glance. The main difference is that the company name, logo, and navigation are different on mobile. Where the desktop uses a standard navigation menu bar, the mobile version reduces top-level information to just the logo, company name, and contact information. This design takes into account the visitor's likely reason for coming to the site: to schedule an appointment.
The website for Leone, McDonnell & Roberts, an accounting firm, is very informative in nature with a large amount of text on its homepage describing what the business does. This wouldn't render well on mobile, so the three-column horizontal layout automatically adjusts to being a single column vertical layout for smartphones. This layout change helps create a better user experience, increasing the ease of browsing and effectiveness of its message.
Cutter & Squidge, a bakery, uses a responsive web design that employs a simplified version of its logo on mobile devices. Why? Its detailed logo would appear too small to read on mobile. Other elements adjust automatically, such as the orientation of the text overlay on featured images, as well as the navigation, which converts to a "hamburger menu." This is the three horizontal lines in the upper left-hand corner, which expand to a full-screen menu when clicked.
This responsive web design for Municipal Wine Makers appears nearly identical on any device. What changes is the background image and the "Welcome" message. On mobile, the image is cut off but centered, and the single-word message condenses to display over three lines vertically, as opposed to keeping the word on one line. It does this to maintain the oversized "Welcome"—the most important initial message for the brand.
Bonobos, an ecommerce site, uses a remarkably clean responsive web design. While the background image and messaging remain the same from any device the site is viewed on, the site adjusts the alignment of its name and message, while also updating the navigation to be appropriate for the screen size. Also worth noting are the icons chosen for the header: a hamburger menu for easy navigation, a search icon, and the ecommerce-focused shopping cart.
ThoughtWorks, an Austin-based technology company, has a website that shows how businesses can use responsive web design without losing design continuity. The image tiles that display on desktop are rendered vertically on mobile with solid colored backgrounds—instead of using the images or graphics from the desktop version, which would make the site appear cluttered or difficult to read on mobile devices.
When building a website, it's a good idea to look at existing websites to get a better idea of what types of designs you like. Look at your competitors' websites and consider which elements work well and which don't. For more inspiration, read our article on website design ideas.
Benefits of Responsive Web Design
Responsive websites do more than just look good; they are critical to capturing and retaining customers. Not only do they provide site visitors with the best user experience, which leads to lower bounce rates, but they also improve search engine rankings and can reduce the need for future site updates.
Here are the four top benefits of responsive web design:
Creates a better user experience: Responsive web design takes user experience into account, and enables sites to display content more intuitively based on a user's device. For example, a restaurant may prominently display its phone number on its mobile homepage, knowing that people looking it up from a phone are often looking for their contact information for orders.
Decrease bounce rates: By creating a better user experience, site visitors are less likely to exit out of your website. This helps keep people on your site engaging with your content and products, moving them closer to a sale.
Improves SEO: Search engines favor responsive websites. This is because they deem responsive sites to offer a better user experience.
Reduces the need for future design updates: Since responsive sites are built to automatically adjust to the device type and its corresponding screen size, there is less need to make major web design updates in the future as new devices and screen sizes are released. This saves businesses time and money in the long term.
Businesses that build a responsive website will reap many benefits, from increased sales to a reduction in ongoing development costs. While implementing responsive web design was once onerous due to coding requirements, it's now possible for all businesses to build responsive sites using drag-and-drop editors or responsive templates. Given this ability, every business should make responsive web design a priority.
10 Pro Tips for Responsive Web Design
There is a lot involved with web design in general, and especially with responsive web design. For guidance on how to create the best responsive experience, we asked web design and development experts for their tips—from ways to approach responsive web design in general to tips on increasing page load speeds.
Here are 10 tips on responsive web design from the pros:
---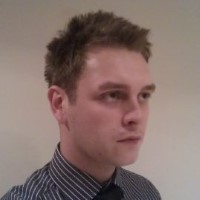 ---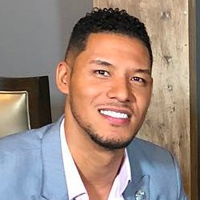 ---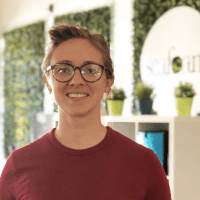 ---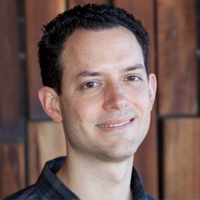 ---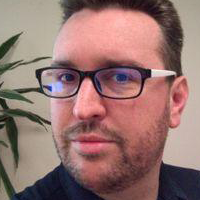 ---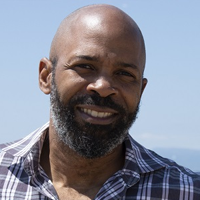 ---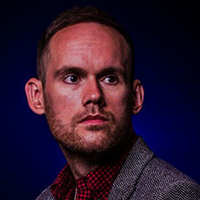 ---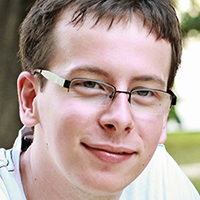 ---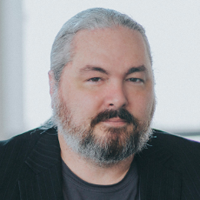 ---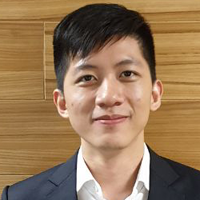 ---
Frequently Asked Questions (FAQs)
What makes a website responsive?
A responsive website is generally created using a site builder (based on CSS and HTML coding) and allows site content to automatically adjust to fit any screen size and device type. While, as mentioned above, certain types of coding are required to build a responsive site, there are ways to build a responsive site without having to understand coding. For example, use a drag-and-drop website builder such as Squarespace or a WordPress site builder plugin.
What's the difference between responsive & adaptive web design?
The difference between responsive web design and adaptive web design is that responsive web design uses one layout that automatically adjusts to different screen sizes, whereas adaptive web design uses different layouts for different devices and screen sizes. Adaptive web designs are easier to build than responsive designs, though responsive is regarded as better given that it guarantees sites looks good on any device. They also have faster load times.
How much does a responsive website cost?
For the most part, responsive websites can be built at the same cost as any other website. This is because responsive web design comes standard with many website building platforms such Squarespace, which costs around $12 per month, and WordPress site builder plugins, which are typically free but require web hosting. Get more details on the different ways to build a website and website costs.
How do I build a responsive small business website?
There are a few different ways to build a responsive business website. You can use an all-in-one website builder platform, WordPress CMS with a website builder plugin, or custom code. How you choose to build a responsive website will depend on the level of your technical abilities, available time, and budget. Learn more about how to build a small business website.
Bottom Line: What is Responsive Web Design
Responsive web design automatically adjusts the size, layout, and elements of a website depending on the screen size the site is being viewed on. It creates a much better user experience for your site visitors, allowing your website to be a more effective marketing tool. Every business should have a responsive site as they are easy to navigate on all devices, reducing bounce rates and increasing visitor interaction, ultimately leading to more sales.
Building a responsive website on WordPress can be challenging for those without web development experience, and even time-consuming for those who do. Get your responsive website up in no time using the drag-and-drop editor and responsive templates from Squarespace for as little as $12 per month. Start your free 14-day trial today.