Split testing (also known as A/B testing) is a method of controlled testing used to increase a website metric—be it clicks to your website, conversions, or shares. This is done through directing incoming traffic between two different versions of online content, in order to see which one is more effective at attaining the desired result.
Once you know which version is most effective, you can implement the changes to other areas of your marketing. In this article, you'll learn what split testing is, and how you can use it to improve your marketing performance.
If you're looking for a great split testing tool, check out Freshmarketer. It's an all-in-one conversion optimization tool that provides A/B testing, form optimization, heat maps, and session replays so you can see how viewers interact with your website. Best of all, Freshmarketer is free for up to 10,000 monthly visitors (approx. 70,000 page views). Click here to get started.
Example of Split Testing
Insurance company Humana utilized split testing by running two different versions of a banner on their homepage.
The first banner focused on the savings that the user could receive, and had more information about the product. The second version of the banner was much less cluttered, didn't mention any costs and had a different featured image.
The company found that people were much more likely to click on the second version of the ad that was less cluttered. In fact, the second ad had a 433% increase in clicks from the first ad.
They then decided to put in a clear call to action button that said, "Get started now" instead of "Shop Medicare Plans." This led to a further increase of 192% more clicks!
This demonstrates how your marketing can always be improved, and by simply testing little changes, you can increase metrics by a considerable amount. Though you won't always see such drastic results as the one in this example, it is still helpful to know what type of marketing content resonates best with your target market.
4 Ways to Use Split Testing in Your Marketing
Split testing can be a great means of increasing conversion rates and getting the results that you want. You can use A/B testing in a variety of different ways. Here are a few things you can test to optimize your online presence.
1. Headlines
Page headlines are particularly important to test as the average site visitor only spends a few seconds on your page before deciding to read on or leave. Therefore, it's crucial to make your headlines as appealing as possible, and test where applicable.
2. Offers or Promotions
Testing offers is important since the wording of a promotion can make a world of difference. You can have two offers that save the user the same amount of money, and find that people are more likely to claim one over the other. For example, you may find that people are more interested in free shipping than receiving $20 off of their purchase (or vice versa). Split testing lets you know what offer is most appealing.
3. Call To Action
Calls-to-action are what cause a user to perform an action on your marketing content. Changing the text used for the call-to-action itself could produce a totally different outcome compared to the original version. You also want to consider the style, color and design of your call to action. Will it be a button, or hyperlinked text? How big should the call to action be? Where on the website or email should you place it? Answer these questions by testing different strategies and seeing which performs best.
4. Color
There is so much psychology in color, and you'll find that you might get different results if you change the main colors of your design or elements of it. Green makes people think of health and freshness, while red instills a sense of urgency. Try out different versions to come to the perfect color combination for your design.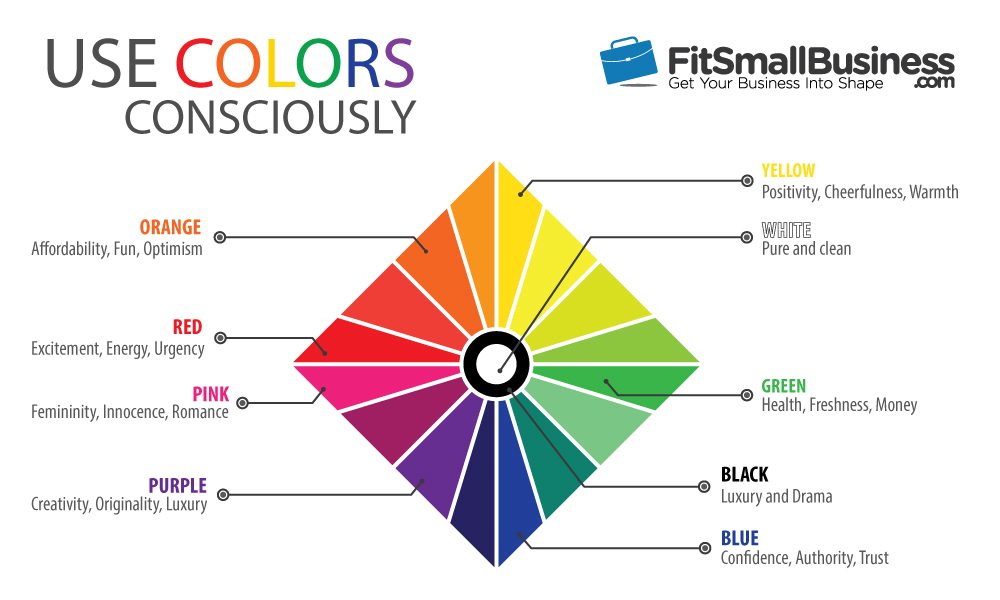 While it's a good idea to test all of these elements, don't make the mistake of changing up everything about the design all at once. Instead, you will want to consider one element at a time. This way, you can ascertain which element brings about the change that you need, leading to clearer data that you can use in future campaigns.
How Can Small Businesses Track Which Version is Performing Best?
You may be on board with testing your marketing materials, but unsure of how to track which version is performing the best. Fortunately, there are a whole host of tools available on the internet for tracking the performance of your split tests.
How to Test Your Website/Landing Pages
Google Analytics is a great tool for tracking interaction with your website. It has a feature called "Content Experiments" that lets users split test page variants within Analytics. This tool allows you to compare different variations of pages, as well as direct traffic to them accordingly. You also get email updates about how your results are trending, offering you a good view of whether you're going to meet your objectives or not.
To learn more about how to set this up, check out this helpful article from Search Engine Watch.
One drawback to using Google Analytics is its learning curve. There are paid tools like Optimizely and Unbounce that can help you analyze your data more easily. Optimizely's ease of use is its specialty.
In the case of Unbounce, you can use the platform to design and test landing pages without any knowledge of code or analytics. Split testing is also built-in, helping you accurately track your campaign's conversion rate and fix things up where they aren't performing as well.
There are plenty of other tools out there for testing websites; it's just a matter of looking around to find which tool is best for your small business.
How to Test Your Emails
Most email marketing software, like Constant Contact, has tools built-in to help you track split tests. You can test the time you send emails, the subject line you use, and the content within the email to determine which emails have the highest open rates and click through rates.
Testing different elements will help you make the most out of your email marketing campaigns.
How To Test Online Advertising
Social media sites such as Twitter, Facebook and Instagram, and search engines such as Google have dashboards that you can use to see how well your advertisements are performing. By running different versions of the ads, you will be able to see in the dashboard which ad got the most engagement. If your goal is to get more website visitors, you will want to focus on which ad is getting the most clicks. If you want to increase brand recognition you'll want to go with the one that is getting the most likes and social shares.
Should Your Small Business Try Split Testing?
Split testing is an excellent method to figure out new strategies that you can use to help market your business. To determine which version performs best, it's essential to conduct controlled experiments.
Split testing helps you generate better content for your small business, as it leads to the discussion of which content is most valuable and why this is. If you are testing features, elements, and copy, you will eventually find something that sticks and works best towards what you are trying to achieve, thus leading you to create similar, high-value content in the future.
Split testing can also help increase profits, helping your small business grow. It gives you the chance to increase conversion rates, turning your viewers into customers. It reduces risks in decision making, pricing, and strategy. Ultimately, it's wise to make your business' next move based on concrete results, helping you move towards your goals guided by facts and data.
Frequently Asked Questions
How many variables should I test?
Only test one variable at a time. When split testing, you want a clear answer that you can easily understand and take action on where necessary. The results must be conclusive– you should know what makes one version better than another. So while it might be tempting to test multiple variables at once, you won't really know which among those variables made a difference. Stick to basic tests that only use one variable so you know what makes the change.
What should I test?
While what you test is ultimately your call, there's a good deal out there that you can test. Calls to action, for example, are one of the more extensive options, as there's a number of things available to test, like the text, or what the CTA looks like.
You could also test headlines since they're what a viewer first reads on your website, giving it prime importance in its potential for impact. Images can be changed as well, so test different versions of your page with different images to see if that makes a difference.
Ultimately, try testing anything that comes to mind, as long as it's done in a controlled manner (ie: what you're testing is clear).
How often should I run A/B testing?
While there are varying opinions on how often you should run A/B testing, there's good reason to be testing at all times, as long as your testing has a clear purpose, resulting in more functional content for your visitors. If you find that you run plenty of tests with minimal results, consider a change in testing strategy.
How and when do I interpret my split test results?
It's best not to interpret results during the earlier stages of a test, but instead wait until you see significant changes. The interpretation is made by going back to your original hypothesis and testing whether it was proven or disproved. Ensure that the connection is between the change you made and the output, and that there were no other outside forces at work.
What do I need to start A/B testing on my site?
To begin A/B testing on your site, you'll need a good split testing tool. Freshmarketer offers A/B testing, form optimization, heat maps, and session replays so you can see how viewers interact with your website and optimize accordingly. Click here to get started for free.