Voice-over-internet-protocol (VoIP) latency is a delay or lag in the time with voice communications between two VoIP phones. This can cause VoIP calls to be extremely choppy and frustrating to employees and customers alike. Latency is usually caused by slow or unreliable network speeds and can be minimized by fixing common network problems.
What Is VoIP Latency & Its Effect on Telephony?
Voice over IP latency refers to the amount of time it takes for telephony data to travel from one point to another. There is always some latency when doing anything on the internet, whether that is placing a phone call, scrolling the web, or streaming a video. In most cases, internet speeds are fast enough to make latency unrecognizable. When latency is too high, you can experience slow speeds and interruptions on a VoIP network.
Latency is typically measured in terms of milliseconds of "ping." Typically, the higher the ping, the more latency your VoIP system will have. An optimal network hosting VoIP phones will usually have less than 100ms ping. Once ping levels reach more than 100ms, you will notice delay when making calls. Therefore, latency is usually indicative of a larger problem with your internet network. You may have also heard the term jitter when researching network problems. This refers to the variance in latency over time.
There are a number of things you can do to minimize VoIP latency. In many cases, network problems can be solved by rebooting network hardware. Other things you can do include upgrading your router, disconnecting unnecessary networked devices, and using a wired connection for your VoIP phones.
What Causes VoIP Latency?
VoIP latency is caused by a number of things. In many cases, delays happen because VoIP phone calls take up a lot of network bandwidth, exceeding what the user's network can support. This is usually because the internet network isn't fast enough, or because of inefficient hardware.
Common causes for VoIP latency include:
Insufficient network speeds: You may be signed up for an internet package that works just fine for web browsing and email, but cannot support VoIP calling.
Malfunctioning hardware: Sometimes, routers, phones, and desktop devices need to be reconfigured in order to connect to the internet properly. This could be due to overheating or faulty wiring.
Underpowered routers: Even if you have a fast internet connection, you need a router that can support such speeds. Oftentimes, the router provided by your ISP isn't as fast as third-party devices.
While there are many other reasons why you might be experiencing VoIP latency (after all, IT professionals spend many years training to identify and solve network issues), these are some of the most common causes of VoIP latency. Identifying problems can help you realize what's wrong and solve the issue faster.
Identifying VoIP Latency Problems
If you are experiencing VoIP latency, it can cause many problems for your organization's telephone operations, like a delay in conversation. These delays might be so long that talking on the phone is rendered useless. You may even find that calls are dropped altogether.
You spend a lot of money on your internet service and business phone system. If your network isn't running at its best, then you are essentially throwing money away by not addressing issues. You owe it to yourself to be able to identify VoIP latency, troubleshoot problems, and fix them so that you can have clear, uninterrupted phone calls in your office.
How to Identify VoIP Problems
While testing for latency is important, the truth of that matter is that you should also be testing your network's speed, latency, and packet loss. More often than not, all three are related and can give you a complete picture of your network's overall health.
Helpful VoIP tests include:
VoIP Speed Test
Call quality and the number of phone lines supported by a VoIP service depend on the bandwidth of your internet connection. This is also known as your network speed. The faster your connection, the more VoIP lines you will be able to support. To test your network's bandwidth, we suggest clicking below to use our free network VoIP speed test tool. The VoIP test results will give you an idea as to how many lines you can support.

The results of your speed test will provide two important numbers: download speed and upload speed. The lower of the two numbers (which will probably be your upload speed) is an accurate representation of your bandwidth.
If you tested at speeds slower than 1 Mbps, then you won't be able to support more than one or two lines at full capacity. When I tested my own network, I had an upload speed of 5.9 Mbps. As such, I could support around 11 lines all running at maximum quality and reliability, but I could run as many as 50 lines or even more if necessary. To read more about how to determine how many lines your network can support, read our VoIP speed test article.
VoIP Latency Test
You can use our speed test to measure your latency, or ping. You will find that number in the upper-left corner of the test results, denoted in red:
The lower the ping, the better:
Excellent connection (100ms ping or under): Connections with under 100 ping are considered to be fine for VoIP networks.
Good connection (100ms to 250ms ping): At this range, you will likely experience some delays when making calls. However, performance should still be acceptable for most VoIP use.
Poor connection (250ms ping and over): A ping of 250ms or more is generally a sign of a very poor internet connection. In most cases, the delays will simply be too high to make VoIP phone calls feasible.
Packet Loss Test
Packets are formatted units of data that are sent and received when making VoIP calls or any other kind of connection to the internet. Sometimes, the packets fail to reach their destination on the internet, and that results in slowdowns and connection losses. This is known as packet loss. On VoIP systems, this can result in sound distortion and dropped calls.
RingCentral offers a free VoIP test for connection quality on its website. It evaluates packet loss and network speed to measure overall call quality. In my own test, I had a 0% packet loss. This means that none (or a negligible amount) of the data going to RingCentral servers was lost during transmission.
Call quality generally starts to drop at 5% packet loss. Beyond that, you will notice a significant dip in call quality and reliability. If you are experiencing poor call quality, chances are other devices on your network are reducing your overall network speed.
How to Solve VoIP Latency Problems
There are a number of things you can do to solve VoIP latency should you find it plaguing your network. First, you should take a look at your hardware, as you might be able to solve the problem very quickly. Second, there are a number of reliable hardware and software products available that can help you maintain a consistent telephony network.
Troubleshooting Hardware Issues
If you run a test and find that your VoIP network's performance is lacking, it doesn't necessarily mean that your internet bandwidth and usage are to blame. Always check your hardware when troubleshooting latency issues to make sure your equipment is not the source of the issue. There are a number of different things you can do to fix common problems.
If you encounter issues with latency, try the following:
Reboot network hardware: Sometimes, power cycling your router allows the device to re-establish a connection to your ISP. Shut down and unplug the router and wait 60 seconds. Plug it back in and wait for it to reboot. This alone fixes most network issues.
Use wired connections: Hooking up your VoIP phone or desktop device via Ethernet cable provides a more stable connection than using Wi-Fi. Try using a wired connection for devices unless you have no other option.
Disconnect unnecessary devices: Every device connected to your network is taking up bandwidth that could otherwise be used by your VoIP system. Unless it's essential for business use, try to ban devices that aren't necessary, like employee's personal smartphones or tablets.
Check your firewall: A firewall is a useful tool in keeping your network safe, but it can also block VoIP calls if it is not set up properly. Try temporarily disabling your firewall and seeing if VoIP performance improves. If it does, consult your firewall providers for help in reinstalling the software so it does not impede VoIP calling
VoIP Services With Best Uptime
VoIP latency will mostly depend on your network. With that said, it is also helpful to have a reliable business phone system. If you want to switch services, the following systems all have a reportedly high amount of network uptime, so they will not let you down when you need to make and receive business calls. For more information, check out our guide to setting up a VoIP service.
Effective, reliable VoIP services include:

Nextiva, which starts at $34 per user, per month, is a leading VoIP service that provides users with unlimited domestic calling, conferencing, voicemail-to-email transcription capabilities, and industry-leading customer support. Additionally, every subscription also comes with a guaranteed uptime of 99.999%, so will almost never experience a service-wide outage for as long as you use this system. Click the link below to learn more.

RingCentral is a VoIP service that boasts features such as a multilevel auto-attendant, voicemail capabilities, and video conferencing. For a starting price of $29.99 per user, per month, RingCentral is also one of the most respected and reliable services on the market. The company even offers a seven-day free trial so that you can try it out for yourself.

GoToConnect (formerly known as Jive) starts at $19.95 per month and offers all the call management features you'd want in a business phone service. However, what sets GoToConnect apart from its competitors is the fact that every subscription comes with unlimited calling to more than 50 countries. The first two months of the service come free of charge.
Fast Small Business Routers
Upgrading your router from your provider's standard offering can also be a good alternative solution, as a fast, reliable wireless router is even more helpful than a business phone service when it comes to getting the most out of your internet service. In fact, even the most modest third-party routers can deliver a substantial upgrade to network speed and reliability to your office's internet connection.
Some of the best small business routers include: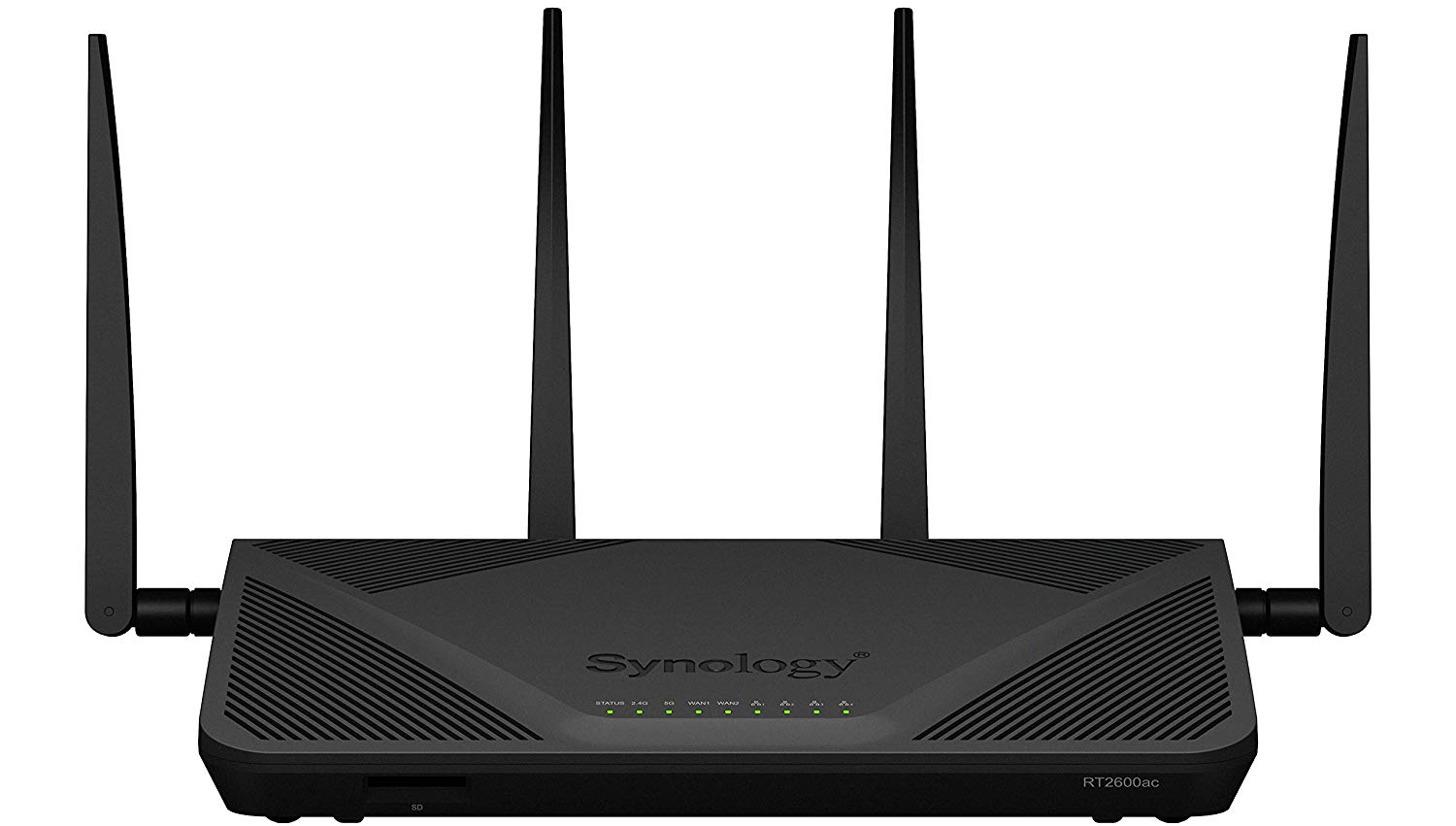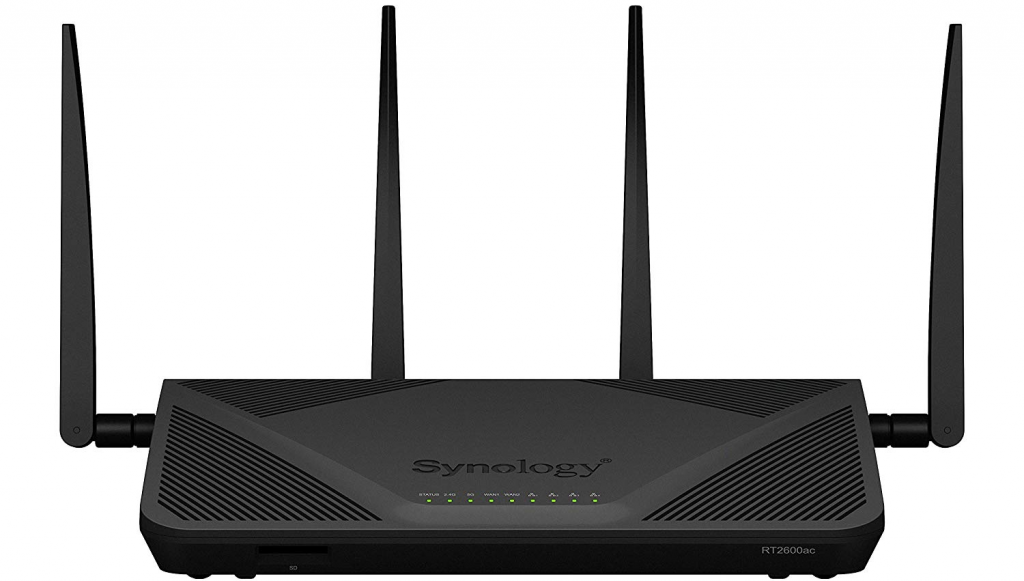 The Synology 2600ac, which costs $199.99, is one of the best general-use business routers on the market today. The dual-band device offers speeds of up to 1.73 gigabits (Gbps) per second. The router is also easy enough to set up for users of all skill levels. Click here for more information.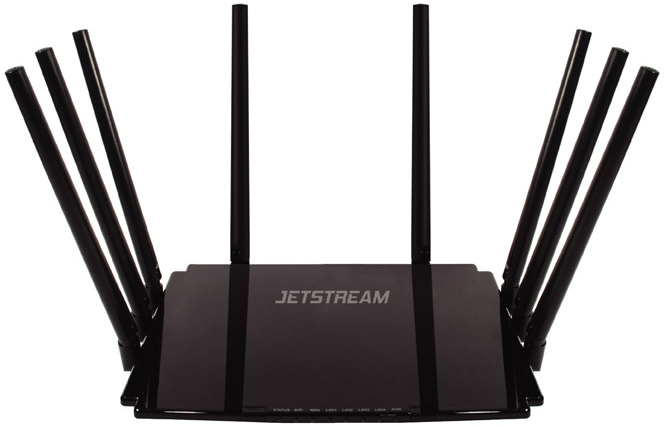 The Jetstream AC3000 combines speed with value. At just $109.99, this tri-band router offers speeds of up to 1.73 Gbps and even comes with a smartphone app so you can remotely manage the device. This is an ideal solution for those who work in small spaces and want a fast, reliable, short-range device. Click the link below for more information.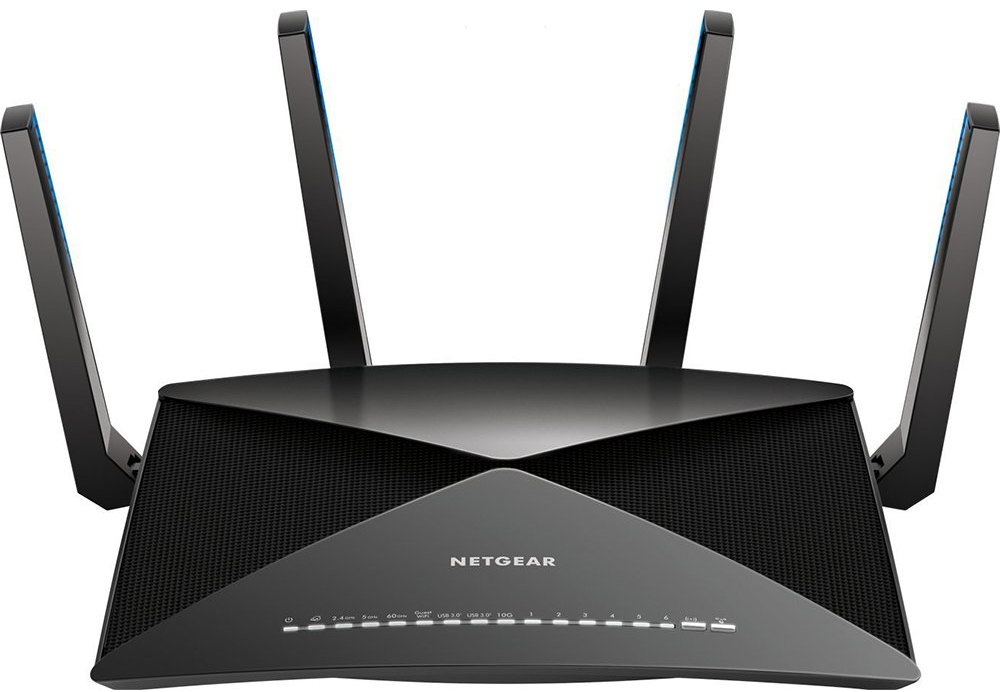 For $379.99, the Netgear Nighthawk X10 AD7200 Smart Wi-Fi Router is a true no-compromise option. If your internet service is fast enough, this dual-band router is capable of speeds of up to 4.6 Gbps, which is sure to accommodate all of your VoIP phones and connected devices at once. Netgear also provides users with a setup wizard to let you install your device quickly and easily. Click here to learn more.
Frequently Asked Questions (FAQs)
What do I do if my network isn't fast enough for my business?
When you sign up for internet service, your ISP should offer different speed packages. If you find that your network cannot keep up with your company's needs, then you may need to upgrade your internet service. Get in touch with your ISP for more information.
What are my options if I live in a rural area?
If you do not have access to fast internet speeds, than a VoIP business service might not be for you, and a landline might suit your needs. For more information, check out our comparison of VoIP and landline systems.
Can I still use my VoIP phone system if I lose power?
Since your VoIP phone system depends on an internet connection, you will lose access to your wired phones in your office if you suffer a power outage. However, many VoIP providers like RingCentral offer mobile apps that let you make calls on your personal smartphone. This means you'll be able to use your work phone as long as mobile networks are up and running.
Bottom Line: VoIP Latency
Reducing VoIP latency is important if you want to get the most out of your business phone systems. Latency causes delays, which ruin the effectiveness of VoIP services. It can also drop calls altogether, wasting your time and money in the process. Taking stock of your network's overall health and troubleshooting problems can make a world of difference for your phone setup.